Disclaimer: This post may contain affiliate links, meaning we get a small commission if you make a purchase through our links, at no cost to you. For more information, please visit our Disclaimer Page.
The high demand for PS5s attracts the attention of bad players who want to make a quick buck at the expense of others. One question every PS5 owner will think about is if it can be tracked in case the worst happens and it gets stolen. Although a PS5 can't be tracked, PlayStation's customer support can help keep your account secure if it is stolen.
Can a PS5 Be Tracked?
There can be several reasons you'd want to track your PS5. Maybe it's stolen or you're transporting it to your new place. As it took quite a long time to get your hands on this console, you want to ensure it is safe at all times.
The PS5 can't be tracked because it doesn't have a built-in GPS. If you want to keep your gaming console secure, a better option would be to use a third-party tracking device like Apple AirTags. Alternatively, you can also place GPS trackers on your PS5.
Although the PlayStation Network (PSN) requires you to select a region when setting up an account, the console doesn't have any native feature to track you. In other words, it doesn't have a GPS, which is present in your smartphone. This is why you can get the exact location of your phone, even if it isn't on you.
What To Do if PS5 Is Stolen?
This is one of the biggest fears for anyone who owns a console. Whether someone broke into your house and took your valuables or some other crime involving your PS5, it can be a nerve-wracking experience trying to get it back. If this happens to you, one of the first things you'll want to know is what you should do next.
If the PS5 gets stolen, you should report it to the concerned authorities as soon as possible. Change the login information and enable two-factor verification to protect your PSN account. You should also remove all payment information stored in the account as an extra security measure.
First, take several deep breaths and focus on calming down. Once you're in a better state of mind, you can take the necessary steps to try to get back your console. This way, you won't make rash decisions that may put your PSN account and payment-related information at risk.
Here's a guide explaining what you must do once you know your PS5 has been stolen.
1. Contact the Authorities Immediately
One thing you shouldn't do when anything gets stolen is to wait for some time before reporting it to the authorities. The longer you wait, the harder it may become to get back your console. To ensure you don't miss out on any details of the crime, you can note everything that happened.
2. Change Your PSN Account Password
After you've contacted the authorities, you need to start taking steps to protect your PSN account. For instance, it will contain a list of all the games you purchased from the PlayStation Store. Depending on your account's age, you'll probably have thousands, if not hundreds, of dollars worth of video games.
By changing your PSN account password, the thieves who stole your PS5 will be unable to access your account. Before you go ahead with this process, you'll need your console's serial number.
How to Find the Serial Number
Sony recommends always knowing this information as their customer service will ask you for the same. The serial number will be present at the console's bottom.
What if you didn't note it when you first got your gaming device? To use your console, you'd have to register it with Sony. This means your PSN account should have the serial number of the device.
You may be able to get this information from the original bill. Also, your console's original box will come with a model number. Make sure you write this down to be on the safer side.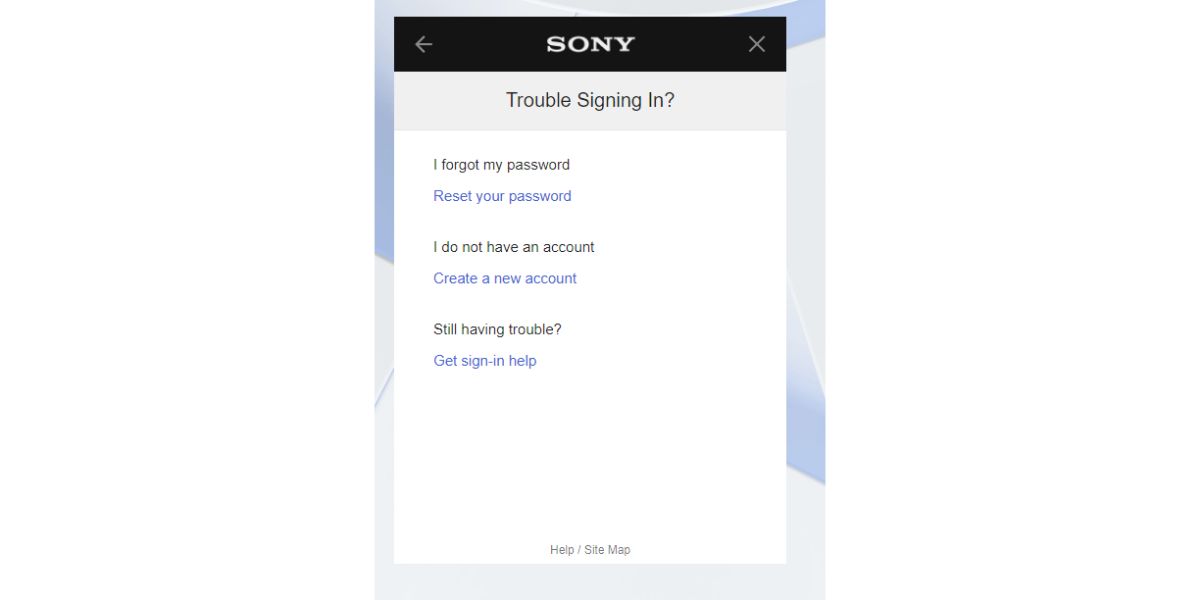 Resetting PSN Account Password
Luckily, you don't need access to your console to change the password of your PSN account. You can do it online, as long as you have a device that can access the internet. You need to visit PlayStation's official website and sign in.
On this page, choose Trouble Signing In? and then select Reset Your Password. You'll need to provide the original email address you used to create your account.
PlayStation will send an email to reset your PSN account's password. Make sure you follow all the instructions to create a new password. Make sure you don't use the same password as before.
What if your account was compromised by the thieves? Well, you can still get access to your account. However, you'll need the email address you used to create the account, the console's serial number, and the last transaction that took place on your account.
This means you'll need the date you made a purchase, what you bought from the store, how much you paid, and the order number.
3. Enable 2-Step Verification
Although changing your password should be enough, going the extra mile to protect your account is a good decision. One way is to enable 2-step verification, which requires you to enter a verification code, which gets sent to your mobile phone. Here's what you need to do to set it up for your PSN account.
Enter your login details to sign in to your PSN account.
Choose Security and look for 2-step Verification Access.
Next to it, you'll find Edit. Click it and navigate to Activate. Then select Continue to proceed.
Choose from one of the two options – Authenticator App or SMS. We recommend SMS as it is convenient to use.
Provide your mobile number and wait for the verification code to arrive. Enter it to enable 2-step verification.
4. Delete All Payment Methods and Stop PlayStation Plus
Next, you want to remove all payment options from your PSN account, as you don't want criminals stealing your financial information. Here's how you can do it on any device.
Log in to your PSN account.
Click on Payment Management.
Choose all the payment options you used before and click on Remove.
You also want to stop the subscription, PlayStation Plus, as this will continue, even if there's no payment method in your account. Follow these steps to cancel your subscription.
Log in to the PSN account.
From the menu located on the left side of the screen, look for Subscription and click on it.
Now, select your PlayStation Plus subscription and choose Cancel Subscription.
5. Deactivate Your PS5
Another security measure you can take to protect your account is to deactivate your console. This will sign you out from the PS5, which means the thieves won't be able to access your account. However, remember that you can only deactivate a device every 6 months. Follow these steps to do this for your console.
Enter the login details to your PSN account and log in.
Look for Device Management, and navigate to PlayStation Consoles.
Select your console and deactivate it.
Also, I recommend letting PlayStation's customer service know that your console was stolen. After they've verified that you are the original owner, they will take the necessary steps to disable your device. This means the next time your console goes online, no one else will be able to use it.
How To Make Your PS5 Trackable
Although the PS5 doesn't have a GPS, it doesn't mean you can't track it. Thanks to technology, there are several ways to know its exact location at all times. Also, you can share this information with the concerned authorities should your console get stolen. I'll suggest two easy tools you can use to make your PS5 trackable.
1. Use Apple AirTags
If you have an iPhone, we recommend going with this method. You can find the product here. The reason being you need an iOS device to set it up. Unfortunately, it doesn't work with Android devices.
After you get it up and running, stick it on your PS5. Choose a discrete location, as you don't want to let other people know there is a tracker on the console. Using Apple's Find My app, you can get the exact location of your PS5.
2. Install a GPS-Tracker
You should go for a GPS tracker if you own an Android device. I recommend the LandAirSea 54 GPS Tracker as it provides the exact location of your console in real time. It is also waterproof, so you don't have to worry about getting damaged due to accidental liquid spills.
Final Thoughts
While you may be unable to track your PS5 should it get stolen, you can still safeguard your PSN account and financial information. Change your password, enable two-factor authentication, and deactivate your console. Also, contact the authorities so that they can take the necessary action.