Disclaimer: This post may contain affiliate links, meaning we get a small commission if you make a purchase through our links, at no cost to you. For more information, please visit our Disclaimer Page.
Unfortunately, there is no method to listen to a previous phone conversations. However, if you intend to listen to the call again, you can record it and save it on your device.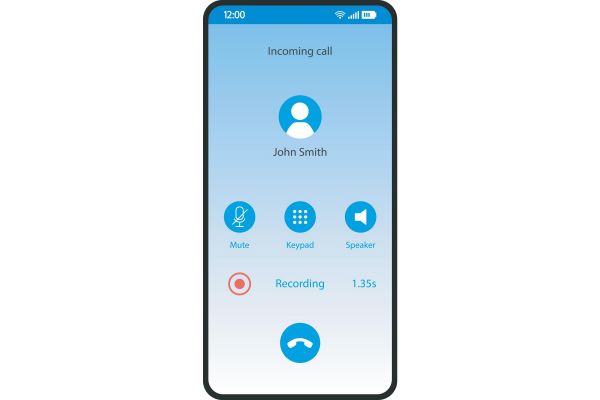 Are Phone Calls Automatically Recorded?
Several old devices had inbuilt call recorders that recorded conversations automatically. This was highly convenient, especially if you needed to keep tabs on significant phone calls.
Unfortunately, with the invention of smartphones, this feature became extinct. Instead, you'll have to record the phone call by tapping on a recorder.
The lack of such a feature in mobile phones is understandable, as some countries prohibit recording calls without all parties' approval. Despite this, keeping track of phone calls could go a long way in helping you remember important information.
As a result, some developers have thought it necessary to create applications that substitute for in-built recorders. These applications work for different mobile devices, including Android and iPhones. Such apps, once installed, can automatically record phone conversations provided that you permit it.
A good example is the automatic call recorder. This application is available on the Google play store and works on several devices except for the iPhone. To get this app running on your device, you have to download and install it from the play store.
Once you have successfully installed the recorder, it will automatically start taping your calls. The application also allows you to save your records in different file formats. It also has a storage section to access calls you taped easily.
Furthermore, you can decide to disable the application by turning off the automatic record feature in the app.
Aside from this, it's impossible to record phone calls with your mobile device automatically.
How Can I Listen to a Call Again?
As mentioned earlier, the only way to listen to previous phone calls is to record them. Currently, no mobile device has an automatic feature that keeps tabs on phone conversations. That said, you have to manually turn on the record feature for your device to start recording a phone call or use an external device to record your phone call.
Mobile operators have adopted these methods compared to older devices to protect the users' privacy. Besides, nobody will want to be recorded every single time they call. Additionally, automatically taping every phone call can quickly fill up storage space that can otherwise be used helpful apps or photos..
However, when you have the opportunity to decide on which phone call to tape, you save yourself and your device a lot of space. The only problem with manually recording conversations is locating them on your device.
The following section explores easy means of locating recorded mobile conversations in your phone storage.
How to Find Call Records on Android?
Before a device saves a mobile conversation, you must have turned on the record feature. Most Android devices have this feature when you're making the call.
The feature is usually a microphone icon that appears when the conversation begins. You only have to tap the icon to start recording.
After the phone call, the device automatically saves the recording in its internal memory. To find this file open your phone storage. Then, select the internal memory option and use the search tool to look for phone recordings.
However, if you're using an application for automatic recording purposes, you can easily find your record on their app. To do this, open your chosen recording application and navigate to "recent." Here, you'll find people you recently spoke to via phone call.
Most applications also feature a search tool that you can use to look for a contact quickly. Once you have found the caller of interest, click on the name to pull out the entire call file. Then, click "play" for the recording you would like to listen to.
The application will also allow you to share recorded phone calls with a third party. To do that, select the share icon that pops up when you click on the recording.
How to Find Call Records on iPhone
If you're an iOS user, manually recording a conversation is prohibited. Once you answer the call, the built-in screen recording utility will stop functioning.
Apple employs this method to secure the privacy of both parties. Another reason Apple banned the recording feature is to follow local laws concerning people's privacy.
It's no news that some jurisdiction bans phone recording. However, since Apple can't force all its users to respect this rule, they exclude phone recording.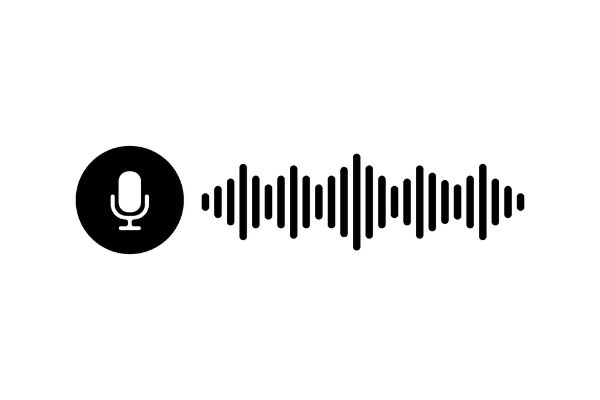 Can I Record a Phone Call on My iPhone?
Despite the restrictions that iPhone users face, they're still ways to go about recording phone calls on your device.
Below are three options that are effective for taping phone calls:
TapACall
If you want to record phone calls on your iPhone, the simplest way to do it is to use an app built for it. One of them is TapeACall, which has undergone several updates since its debut to provide better experiences for users.
To use TapeACall, you will need to sign up for a monthly or yearly membership plan. This app is available in Lite, which has a seven-days-free trial. With this, you can test it and see if you like how it works before making a purchase.
To record calls, TapeACall employs a local access number. You must first dial the access number, then add the person on the other end of the line. Incoming calls will be placed on hold as TapeACall adds and merges the caller with the local access number.
Within the app, you may access recordings in different file formats. You can also decide to move the files to any other storage location. The sharing feature also allows you to share call records with an external party.
The recording process is complex, but it's a practical option for iPhone users. You may also see recordings on the home screen by using fast action shortcuts and widgets. TapeACall is available for iOS and Android devices.
Google Voice
Google Voice is another feasible alternative for recording phone calls. Unlike TapeACall and other applications, Google Voice is free to use.
However, It's only possible to record incoming phone calls, not outgoing ones. Another drawback is even if you mute the phone, the app will tell the caller when you've started and stopped recording. This can be inconvenient if you don't want the other party to know that you're taping the conversation.
Google Voice, for all its flaws, does have some advantages. It's much easier to record an incoming call on Google Voice than TapeACall. This is because you only need to tap on "4" in your Phone app's keypad to start or stop recording.
Additionally, Google Voice's "Voicemail" page makes it simple to listen to recorded messages.
QuickTime Player
You can use QuickTime Player to record iPhone phone calls if you have a Mac. The feature also supports FaceTime. However, if you're using headphones to talk on your iPhone, you won't be able to use this feature.
To record, make sure your iPhone is in speaker mode for phone calls or FaceTiming. Then, from the "File" menu in QuickTime Player's menu bar, choose "New Audio Recording."
Frequently Asked Questions
Can You Retrieve a Phone Conversation?
It'd be impossible to retrieve it if you hadn't recorded the call. So the only way to retrieve a past call is to use a third-party application to record and save the call.
Can I Listen to Phone Calls That Haven't Been Recorded?
No, there's no way to listen to phone conversations that haven't been recorded.
Can You Listen to Previous Phone Calls on iPhone?
Yes, you can listen to previous phone calls on your iPhone if you have recorded the conversation. Unfortunately, Apple doesn't have an inbuilt recording feature. You can only record phone conversations by installing an external recording application.