Disclaimer: This post may contain affiliate links, meaning we get a small commission if you make a purchase through our links, at no cost to you. For more information, please visit our Disclaimer Page.
Google is probably the most famous company in the world. It started off as a search engine in 1998, but now it is a household name. And unlike most companies, Google is famous for its employee perks, but do they hire data scientists?
Google hires data science professionals at all levels. The big data collected on all fronts calls for skilled data scientists who can work collaboratively with Google's team of engineers to fix problems encountered in product creation and improvement of already offered services.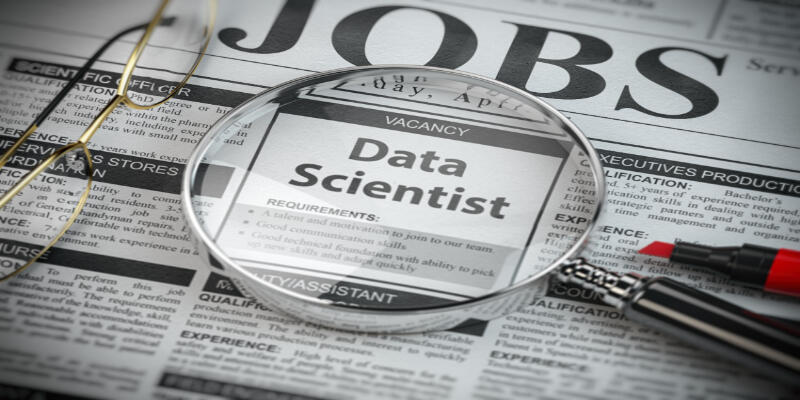 Does Google Need Data Scientists?
Google needs data scientists to work on multiple projects to improve customer experience on their products.
The multifaceted business generates massive data from its search engine, location, and mapping software, advertising tools, messaging software, YouTube, Chrome, the Android system, etc.
The title 'data scientist' at Google is an umbrella for the different roles carried out by other teams handling data according to their specializations. When hiring data scientists, they find the best whose skills stand out.
They absorb the workforce at different levels, from the basic internship level to the senior level of highly skilled and experienced professionals.
The responsibilities of a data scientist in any position at Google include:
Data analysis – The data sets are large and complex, so you'll be required to apply sophisticated analytical methods to solve the difficult unprecedented analysis problems.
The analysis mostly involves gathering data and specifying its requirements, processing, employing statistical analysis, reporting, and presenting the results.
Consultation – You will consult widely within the organization so that you can identify, prioritize, extract, and structure complex problems that require sophisticated analytical tools to handle.
This should help you spot challenges and opportunities that the organization can work on.
Build and test data analysis procedures that can be used across the board. With the constant product development and enhancement, you'll be required to have a deep knowledge of how data is structured at Google and the metrics involved so that you can provide insights where changes are needed.
Influence directions that are taken regarding data engineering and the infrastructure. With in-depth analytical skills, you'll be expected to map out the analytical path the organization will follow and influence the work done by the engineers.
Present findings to stakeholders – After the complex data analysis, you're expected to compile the report and organize ineffective presentations, which you present to all stakeholders quantitatively through visual displays.
The findings should include business recommendations like forecasting, cost-benefit, and experiment analysis to be implemented for better business.
Conduct research and find methods to improve quality of products – Finding information through analysis and forecasting, and then employ optimization methods to enhance a Google user's experience on the products.
How Do You Become a Google Scientist?
To get the best talent in the field, Google sets the standards a bar high, and those meeting the qualifications undergo a grueling interview process to the interviewer's satisfaction.
The first step to becoming a Google data scientist is to meet the minimum qualifications and tick most boxes in the preferred qualifications category.
Each position for a data scientist at Google may call for slightly different capabilities depending on the role assigned. However, we can set a base with the role of an Operations data scientist at Google.
The minimum required qualifications for a data scientist in Operations Data Science are:
Must have a Master's degree in Industrial Engineering, Statistics, Operations Research, or any related field, or equivalent practical experience.
Must have relevant working experience not less than 2 years (as a data scientist or any equivalent discipline). Extra-class analytical engagements while in school count as experience and so can be included.
Must have practical experience and proficiency with statistical data analysis software like Python and R and database language tools like SQL.
If you meet these minimum qualifications, you can apply for the job. But having these preferred qualifications will make your resume stand out. They include:
Ph.D. in Industrial Engineering, Statistics, Operations Research, or any other related field.
4 years of working experience in data science or any relevant field. These include any experience with using advanced analytical methods to infrastructure data and solve problems.
Experience designing and creating statistical data forecasting models.
Excellent problem-solving skills, including problem-framing and project management skills.
Excellent teamwork and team collaboration skills and excellent customer service.
Google prides itself in offering equal opportunity to all applicants regardless of their color, race, religion, nationality, ancestry, sex, sexual orientation, age, marital status, gender identity, disability, or veteran status.
Persons with criminal histories are also considered, as long as they qualify, and it's within the legal requirements. Google's EEO Policy, as an equal employer, celebrates and supports the diversity in people and thrives on it to push the organization forward.
Aspiring Google data scientists apply through filling an online application. If you apply and Google accepts your application, the interview process begins and continues in three stages.
The first stage is the Phone Screener. A recruiter contacts you with a phone screening and asks you basic questions to help him get to know you. The questions are mainly about your experience and your reasons for working at Google.
The second stage is the Technical Screener. It's conducted through video conferencing as the Google team examines your technical capabilities.
Questions in this stage focus on statistics, A/B testing, coding, and experimental design to assess your knowledge in data analysis software tools like Python and SQL.
Practical technical questions are asked during the interview, and you'll be required to do the actual coding to demonstrate your coding skills.
The final stage is the Googleyness Screener. This stage will require your physical presence at Google to interact one on one with the Google team. The interview is segmented into about five loops where different stakeholders representing different departments interview you.
Questions range from technical to situational, focusing on products, business, and data science. Your physical presence will also help the interviewers assess your soft skills like leadership qualities, attentiveness, and ability to fit in a new working environment.
After these three rounds, hiring managers involve you in a background run with questions on your interests and experiences, as well as your knowledge of Google products.
They test your technical aspect and strategy approach when designing a feature or faced with a difficult situation on the business front.
If you're looking at the possibility of working with Google, part of your interview preparation must familiarize yourself with the company's products and services. Spend time to know their ins and outs because Google will flood you with questions in that direction.
With the right qualifications and the relevant knowledge, getting a job at Google is not far-reached. So let's say, after the draining interview, you get the job! What should you do to achieve success in your career at Google?
Develop a curious mind and an ever-learning mindset. Critical thinking will keep you asking questions in a bid to learn and understand things better. Find out why things are the way they are and why they work the way they do.
Keep practicing to get hands-on experience with data. A platform like Kaggle provides real data sets that you can use to develop statistical models and find solutions. Enough practice will sharpen your skill and help you develop an intuition for recognizing data patterns and inconsistencies.
Identify your strengths. What are you incorporating into the company's culture? These could be: working with the goal to satisfy the customers, supporting the team at any opportunity, working initiatively even on areas outside your work responsibilities, and being involved in the company's initiatives like training events.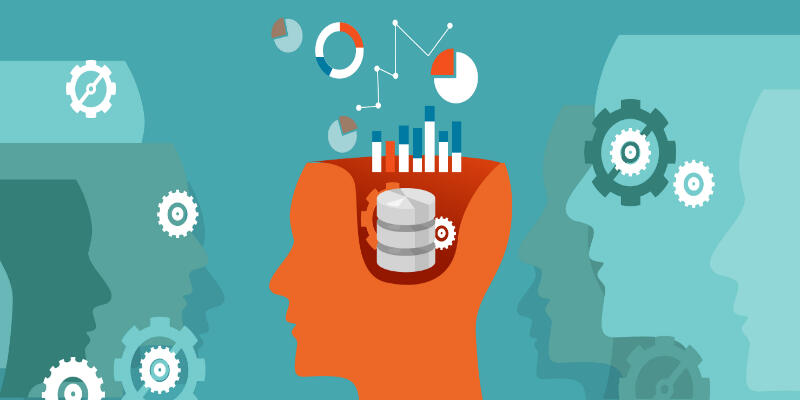 Conclusion
Data science careers at Google call for pure talent on every front, so you have to know your work well and have real-life experience.
The diversity in the job choices allows you to follow your dream while doing what you love most. For example, if your interest points to the engineering side, you can work as a data engineer or software engineer.
And if numbers interest you the most, you can aim at the data analyst or quantitative analyst position.