Disclaimer: This post may contain affiliate links, meaning we get a small commission if you make a purchase through our links, at no cost to you. For more information, please visit our Disclaimer Page.
You may have known your wireless router comes with a default WiFi name and password. Both details are usually labeled behind your router from manufacturers. You can quickly change the WiFi name and password to anything you want.
By default, the name of your wireless network would be "Linksys", "NetGear", "TotoLink", or something similar. And it's very easy to change it with a few simple steps. You can also change the default password to something that's easier to remember.
How To Find Your Wireless Router's IP Address?
All information related to your router is controlled by itself and stored in its memory. In order to change these settings, you need to login to your router and change there.
Typically, you have to access your router settings page through a web interface, such as 192.168.0.1, 192.168.1.1, or something similar. Before going further, you need to identify the IP address that your wireless router are using.
There are many ways to find out that IP address, but if you are using a Windows PC, use Command Prompt is the simplest way.
Firstly, open Command Prompt by pressing Windows + R keys, type: "cmd.exe", without the quotes and then press Enter.
When the Command Prompt program is launched, type "ipconfig" and then press Enter. It will show you the IP address of your router, labeled as Default Gateway. You might see many other IP addresses with many network adapters. But only look at the network adapter that has the default gateway – there is just one.
If you are using a Mac computer, just click on the Apple menu at the top-left corner, and then select System Preferences.
Next, click on Network icon and select your Ethernet or Wi-Fi connection, and then click the "Advanced" option. You will see your router's IP address when clicking on the TCP/IP tab.
What about mobile devices like an Apple iPhone? It's also simple – just click on the (i) icon at the right side of your current connected Wi-Fi network.
And then you will see the router's IP address immediately.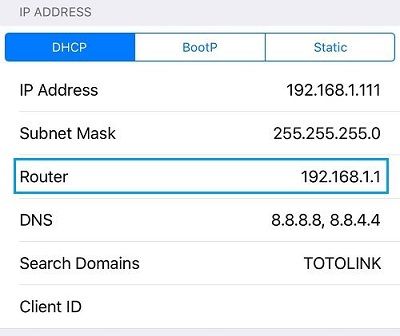 Access Your Router Settings Through The Web Interface
After knowing your router's IP address, just enter it in the address bar of your browser and press Enter. It will ask you to provide the router's username and password. If you haven't changed it yet, look at the label behind your router or read in the documentation come in the box.
You can also search for the default username and password of your router. Just enter "default password + router name + model" in search engines, and it will show you some results that may helpful.
If you have changed the default password to something else, but can't remember it, you will have to reset your wireless router to the default settings, and then you will be able to login with the default username and password.
How To Change The Wi-Fi Network Name And Password
After logging into your router's settings page, find Wi-Fi, Wireless, or Wireless Network section, depending on the brand of your router.
You will see a field called SSID, Wi-Fi name or Wireless Name. They are the same, and that's the name of your wireless network, which will appear to users.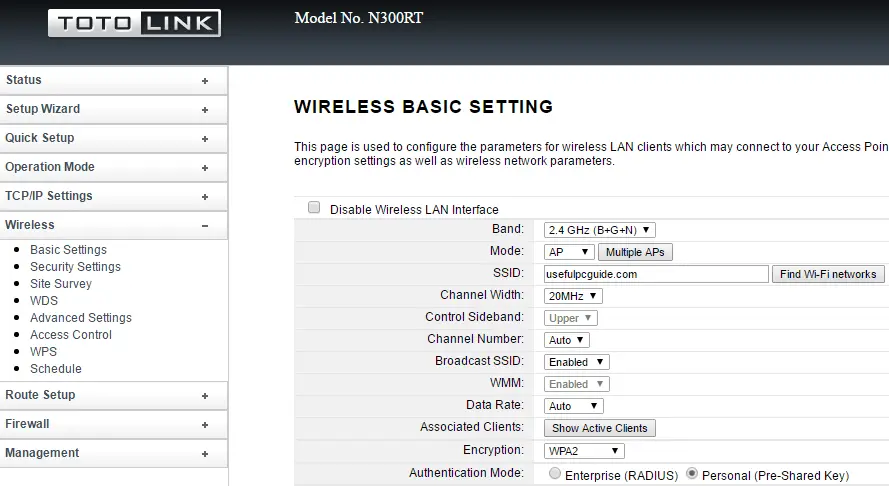 There would be a section to change your password or passphrase too, and it should be called Security or Security Settings. Just set your new password and click on "Apply" or "Save", and then reboot your router to take effects.

Wait for your router is boot up again and you will be able to connect to it again, through a different Wi-Fi name. If you still confuse which name you should set for your wireless network, then try the lists of best funny WiFi names from us.