Disclaimer: This post may contain affiliate links, meaning we get a small commission if you make a purchase through our links, at no cost to you. For more information, please visit our Disclaimer Page.
DirecTV is one of the top satellite television providers in the United States. When you sign up for an account, you can choose the package with all the channels you want. Never sign up for a DirecTV account until you get answers to all of your questions.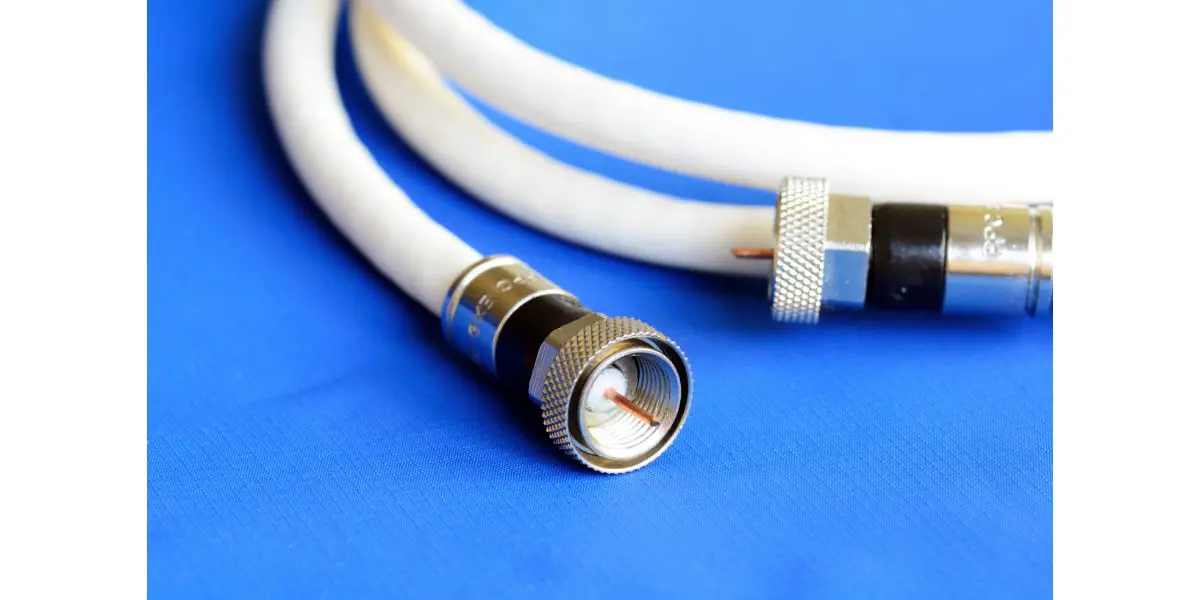 Does DirecTV Require a Coax Cable?
Before you agree to set up DirecTV in your home, you probably want to know how it works. The company gives you a receiver to use its satellite to access the channels you want to watch.
You can choose a DVR that allows you to record shows and movies to watch later or a standard receiver with no recording options. Adding other receivers allows you to extend the signal's reach to watch TV in other rooms.
You do need a coax cable to use DirecTV.
In the old days, the company required that users had a tuner and a receiver. They would run a coax cable from each tuner to each receiver. You also needed one receiver in each room.
If you had two receivers, you needed to run two coax cables. With the way it works now, you only need one coax cable for your whole home. DirecTV can use your Wi-Fi to connect all of your receivers and other equipment. You do not even need an ethernet cable.
What if You Don't Have a Coax Cable?
There may come a time when you no longer have coax in your home such as after you upgrade to Cat6 cables that transmit data faster. In most cases, you will have at least one coax cable that serves as the entry point to your home.
The DirecTV technician can put the main receiver in the same room as the cable and try to establish a wireless connection. They may also use an adapter to attach the receiver to the old cable. The technician can use a splitter if you need to use the cable for multiple things.
How Can You Get Ready for Your Appointment?
When you sign up for DirecTV, you must go through the official website. It asks for your social security number and other information to determine if you need to put down a deposit. Those with bad credit or no credit usually need a deposit.
Once you qualify for the service, you can set up an appointment for a tech to visit your home. Make sure you do a few things to get ready for your appointment, including:
Prepare to spend at least five hours waiting for the tech to complete your installation.
Have an adult who is 18 or older ready to meet with the tech and stay there during your appointment.
Clear any debris that might get in their way to ensure they have a clear path.
Fill out the DirecTV form before installation if you live in an HOA or rent a property from a landlord.
Sign up for alerts to get text messages before your appointment.
Keep an eye on your phone as the installer will call when they are on their way.
Plan for any custom or special work the tech may need to do, which will add to your first bill.
Can You Use the Same Dish for DirecTV and Dish Network?
Satellite dishes are popular in both rural and urban locations. If you live in a rural area, you may find that you can't get cable and that satellite is your only option. Those who live in cities often choose DirecTV because they can get more channels for less money.
Dish Network is one of the main competitors to DirecTV. While both use the same satellite dishes, you need to do a few things to use a Dish Network satellite dish for your DirecTV service.
How to Use Your Old Dish With a Different Provider
DirecTV and Dish Network use their dishes in different positions. If you have an old Dish Network dish, you need to find out which direction the company uses in your area.
You will then need to take down the dish and adjust its position as well as replace the old coax cable. The cable needs to run from the dish to your home. You cannot use the dish unless you sign up for DirecTV service. DirecTV will send you a receiver to connect to the dish and may arrange for a tech to set it up for you.
Do not assume that an old dish will work with a new provider though. DirecTV has a banned customer list that includes the names and addresses of anyone the company banned.
They might ban someone who lived in your home because they ran up a bill they never paid, shut off their service, and never returned their equipment. If you see a dish on your new home, contact the company first. You will usually need to prove that you are a new owner or resident, not a banned person.
How Many TVs Can You Hook Up to One Direct TV Dish?
The number of TVs you can hook up to one dish depends on your customer status. DirecTV often runs specials for new customers that lets them connect up to four televisions per dish.
You no longer qualify for this special offer as soon as your appointment passes. Remember that you cannot use any television with DirecTV unless you also have a receiver. You can use up to four TVs per receiver.
As long as you stay a customer, you have the chance to add a free receiver after two years. You can also consider Direct Stream, which uses Wi-Fi in your home.
This optional feature allows you to stream on up to 20 devices simultaneously, including your TVs, tablets, phones, and game consoles. With Direct Stream, you can also stream to devices outside of your home, which comes in handy when you're on vacation and don't want to miss your favorite shows.
Can I Move My DirecTV Receiver to Another Location?
While you can move your receiver to another location, there are some limits to this. If you think that you can take your receiver to a hotel or vacation home, think again. These receivers will only work with the same type of dish you have a home.
Even if you book a vacation home with a dish outside, there's no guarantee it will be the same dish you have at home or that it will work with your receiver. DirecTV allows you to transfer your service if you move to a new address the company services.
How to Transfer Your Service
To transfer your service, call the company at 1-800-DTV-MOVE. Make sure you tell the rep your new address and that it's within the company service area. The rep will ask when you want to turn off the service at your current location and the date you want the service at the new location.
You do not need to bring your dish with you, but you do need all of your equipment. DirecTV can arrange for a tech to come out and install your new dish. The tech will also ensure that your old equipment works with your new satellite dish.
Can DirecTV Track Receiver Location?
With all of the money, you spend to set up your DirecTV service, and for all of your equipment, you might feel tempted to use your receiver in different ways. If you have a friend who has a dish outside but doesn't have a receiver, you might take it over and hook it up to watch the big game.
Some of the newer dishes have a card that shows your region and transmits information back to the company. When you move your receiver to a different location, there's a chance that DirecTV might find out because you're in a different region.
In most cases though, DirecTV cannot track the location of your receiver. You might have a cabin by the lake with a dish and a dish outside your home. It's easy to take one of the receivers to your vacation home and use it with the dish without the company finding out.
Some people warn about plugging the equipment into a phone line and leaving it plugged in for several hours or longer, as this can send a signal back to DirecTV that tells the company you're in a different location.
Do not attempt to use your receiver in a different location if DirecTV tied your account to your address. Always read through your contract and look over the terms of service. If your contract states that you can only use the receiver at your primary address, you cannot use it anywhere else. DirecTV can find out and void your contract. They may charge you a cancelation fee, too.
How Many DirecTV Boxes Can I Have?
There is no limit to the number of DirecTV boxes or receivers you can have as an older customer. When you sign up for a new account, you need to choose the type of equipment you need in your home.
Any changes you make after your installation date will result in some steep fees. If you sign up today though, you will face a limit of eight devices. This includes your boxes and any other devices you need. Even if you pay extra, DirecTV will not let you add any other devices.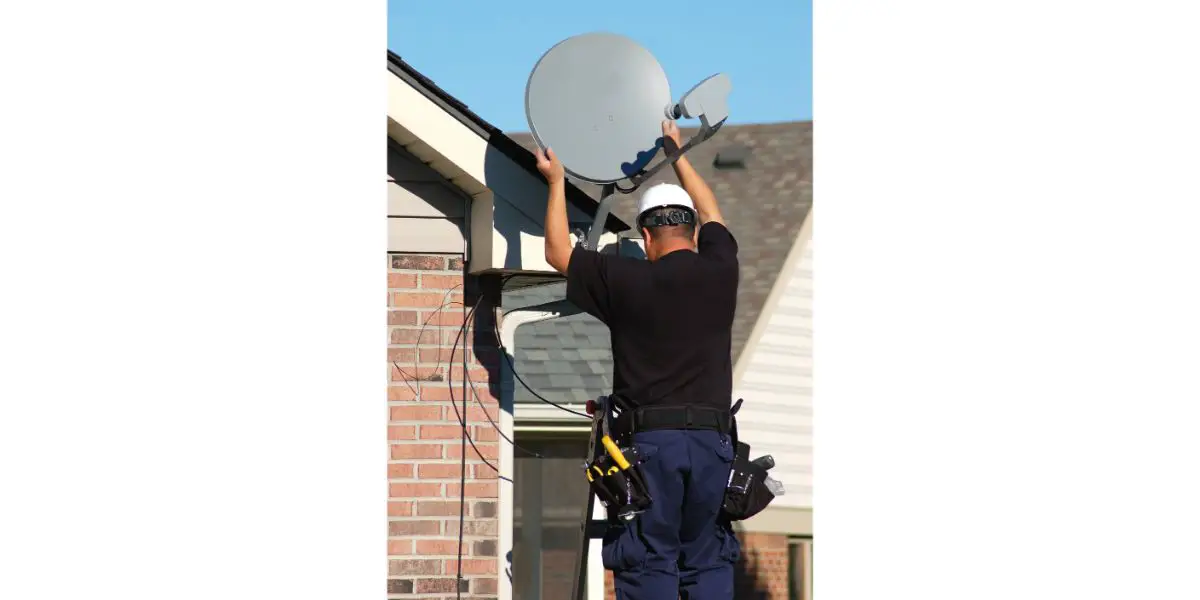 Will DirecTV Remove Their Dish?
While satellite dishes today are nowhere near as big as they once were, you won't want one taking up space around your home. DirecTV usually installs its dishes on your roof or balcony. Once a worker installs a satellite dish, the dish becomes your property.
You are responsible for taking care of it and removing it. Do not assume that you can just call the company and have someone come out and pick up your old dish.
DirecTV does not remove satellite dishes and never has. There are some horror stories online from people who called the company and talked to a rep who scheduled a removal appointment, but no one ever came out. You will likely need a ladder to get on your roof and some tools to take down the dish.
DirecTV partners with companies in several states to offer recycling services. You can contact one of those companies and ask them to pick up your dish, but they may require that you remove it and leave it in a spot such as by the sidewalk or in your driveway.
Removing a satellite dish ranges from $80 to around $500. It usually depends on the location of the dish as well as its size. You'll pay more to remove one installed on the top of your two-story house than you would to remove one from a single-story home. The cost of removing bigger satellite dishes is also higher.
While you do not need to return your satellite dish, you do need to return all of your other equipment. DirecTV charges a fee of nearly $500 if you cancel your service before your contract ends and will also charge you for any equipment you keep, such as a receiver or remote control. These fees usually range from $45 for smaller items to more than $100 for unreturned receivers or boxes.
Conclusion
No one would blame you for having some questions about DirecTV, especially if you have never worked with them before. As one of the more popular satellite TV providers, the company lets you add receivers to your home to access all your favorite channels. Check out all these questions and answers before you sign up as a DirecTV customer.