Disclaimer: This post may contain affiliate links, meaning we get a small commission if you make a purchase through our links, at no cost to you. For more information, please visit our Disclaimer Page.
As you may have noticed, your new Acer laptop comes with bloatware software already installed. It is unnecessary to have these programs on your laptop, and it will perform much better without them. So, how to remove the Bloatware programs from Acer laptops?
Click on the start menu at the bottom left and type "remove programs" from the windows' menu. You will see an overview of all the installed software programs on your laptop. Delete unnecessary programs. After deleting, restart the laptop. Now your Acer laptop is free of Bloatware.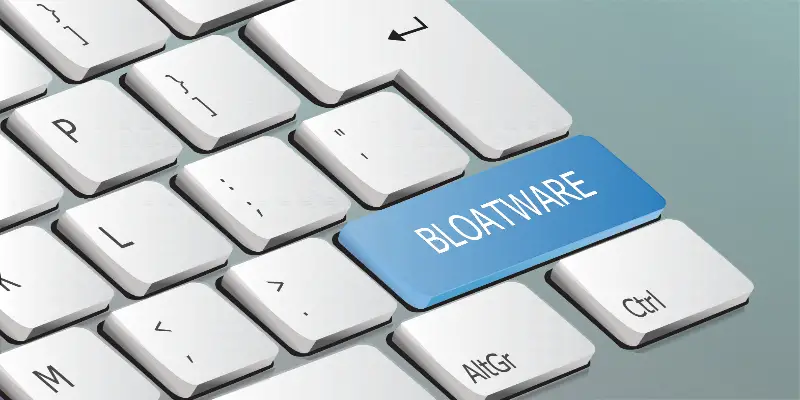 Your laptop does not need all that unnecessary bloatware. Laptops can smoothly run without them. You just need to know which program needs to be removed. Continue reading to learn how to remove these malicious programs safely and securely!
How Do You Know If Your Laptop Has Bloatware?
Like I said before, laptops can run smoothly without bloatware. You just need to figure out which program is useless and which is not. The initial step to remove Bloatware is to find out whether your Acer laptop has any Bloatware or not?
Identifying Bloatware
Bloatware can be identified by performance degradation. For example, Bloatware present in devices can slow down process time and reaction time. The laptop might take longer to start, restart, and shut down. Bloatware can take a longer time to boot up.
Laptops and computers have storage issues because of all that unwanted software application. All these red flags are an indication of the presence of bloatware. Bloatware can also be identified by end-users.
Users can look through installed applications and find out all those applications they did not install. If you are still unable to figure it out, you can take the help of an enterprise IT team using a mobile device management tool that lists applications installed.
Why is Bloatware a threat?
You might be thinking that these pre-installed applications must have some benefit that is why they were installed in the first place. Your laptop has a lot of storage capacity so removing them might not be necessary. Think again, because bloatware can put a laptop at risk!
All software installed on a laptop or computer must be kept up to date and secure including bloatware. Lenovo is a prime example of a company that installed bloatware, thinking that users would get additional benefits. It turned out harmful instead.
Bloatware needs to be removed because it can make users susceptible to man-in-the-middle-attacks. A device can be exposed to many risks and its security can be compromised.
Bloatware in Android
Some Bloatware can be used to spy on device owners to expose their vulnerable information. Mobile devices are also susceptible to bloatware. Android bloatware is usually harmless. It shows advertisements and pop-ups only, for example, Palo Alto Pops out in a blog post, but it can also expose users to risk.
Types of Bloatware
Bloatware is of several types, some are more damaging than others. The most common type is trialware. Trial ware is usually included on laptops and other devices for free. As the name suggests, trialware works for a specific trial period until you purchase a license. This trial period can range from thirty days to six months.
Other types of bloatware include system utilities and some useful applications. Usually, laptops and computers include software other than pre-installed full versions of third parties.
Different laptops like Acer and Lenovo have a maintenance application that ensures your software is updated, and your hardware is free from every issue. Adware is another type of bloatware that is dangerous and its function is to generate ads via pop-ups that suddenly appear on the screen.
Some bloatware is designed to remain on your computer. They cannot be removed by deleting even. After covering all important points regarding bloatware and its nature, comes an important point whether Acer laptops have bloatware or not?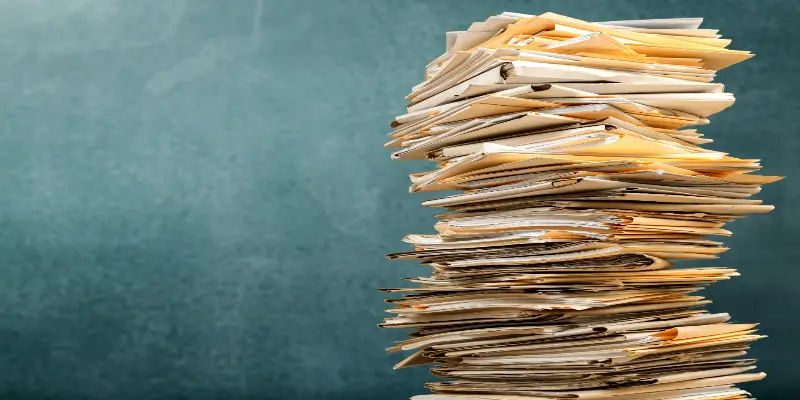 Do Acer Laptops Have Bloatware?
All laptops and computer devices have bloatware. Pre-installed bloatware is generally not a likable feature. People who already know bloatware threats would avoid them in all circumstances. If your laptop is Acer, Dell, Asus or Lenovo then bloatware can get your device hacked.
A hacker can take less than ten minutes to hack into your system. Duo security's director of security research, Steve Manzuik has declared Lenovo and Asus to have the worst security measures. He said that " Asus and Acer were the worst". It's not just Acer and Asus whose updates are insecure.
Duo Labs have found twelve different vulnerabilities in Acer, Asus, Dell, HP and Lenovo laptops. Acer provides updates through AcerCare Center that has two high-risk vulnerabilities. These allow arbitrary code execution.
Which Laptop Has no Bloatware?
I understand you must be concerned about the security issues which Acer laptops are having. Not just Acer but other well-known brands like Asus, Lenovo, Dell and HP are also included in the list of laptops having bloatware.
A million-dollar question arises: which laptop and computer does not have any bloatware? The answer is none!. Although the Microsoft Surface brand is particularly clean, most of the devices come with more or less bloatware.
The best approach is to make your laptop free from bloatware as much as possible. You can do this either by deleting pre-installed software manually or by deleting them automatically.
What Is Acer Bloatware?
Acer laptops usually come with several pre-installed software that is unwanted and are duplicated most of the time. They also come with commercial software which has a thirty-day free trial period. This trialware includes Cyberlink and software for playing Media such as Nero.
Backup utilities are also present such as My Winlocker Suite and other typical OEM utilities for managing the registration and updates of Acer laptops.
Acer laptops, like other computer and laptop makers, have a practice of installing degraded copies of commercial software and other OEM proprietary applications on PCs.
Why is Bloatwares Added?
The reason your new Acer laptop is slow is because of Acer bloatware. PC and laptop manufacturers install bloatware because software companies and third parties pay them to add their software to laptops.
Acer laptops include both manufacturer bloatware and trialware. Brand new laptops tend to run slow when out of the box, so do Acer laptops. To improve the performance of your Acer laptop you will have to get rid of Acer bloatware. Your laptop will not only run faster but will be secure as well.
How Bloated is Your Laptop?
You can only find it out by sorting out what is and what is not installed in your system. Although bloatware is generally not menacing as it was before, it is still a problem for millions of laptop consumers. Your actions include simply maintaining your patience and going through the list of installed software.
It can take a lot of time, even hours, but gradually this will remove unwanted software and It will be worth the effort in the future.
Are All Laptops heavily Bloated?
Some Acer laptops can have less bloatware. Like I said before, some laptop versions have less bloatware as compared to others. There are different ways to get rid of bloatware. One way is to spend your money and buy an expensive Acer laptop version.
Acer manufacturers know that customers do not particularly like unwanted applications that occupy space. So they are less likely to include bloatware inexpensive laptop models.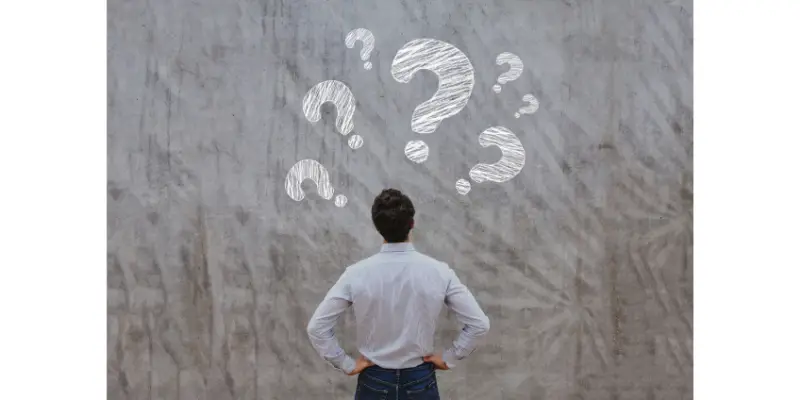 Should You Uninstall Acer Apps?
To remove bloatware, it is crucial to uninstall and delete all those applications which are useless and are occupying more space. To uninstall a program, all you have to do is select it from the list of all applications and then click uninstall. There are other options also included such as" change or repair".
Just selecting and uninstalling is not enough, you will have to be very careful before choosing which programs are needed to remove and which are necessary for the laptop itself. Many Acer laptop users complain that there is a lot of bundled software on their devices and they want an easy way to safely delete those programs, for example, Acer Portal.
You can uninstall most of the framework without worrying but you have to follow a few more steps to completely delete them from your system. If you want a detailed guide, read further to find more tricks!
How to Uninstall Acer Apps on Different Windows
Here you will know how to uninstall and remove Acer Apps on different windows.
On Windows 7, Press the Windows key on the keyboard and select the control panel option. You must select the view by category option in the top right corner. Scroll down to find Acer Portal and then click uninstall/change.
On Windows 8, You should first access the start menu. Select programs and features from the drop-down menu. Select Acer Portal Entry and then uninstall or modify to uninstall the application.
On windows 10, click to extend the start menu. Once the menu appears, click the setting button from the sidebar. Click the apps section in settings. Now choose Apps and features on the left side. Once when you find Acer Portal in the right pane, click on the uninstall button.
Conditions Before Uninstalling
Some users can find that Acer bloatware still exists after the uninstall. If you are facing the same difficulty, make sure that all the applications you want to delete are not running in the background. Exit all the programs in the background then perform the correct steps again to uninstall the program.
Conditions After Uninstalling
If the application notifications are still bothering you and they are appearing again and again after some time then it is happening because there are some Acer components still present in your system. if you want to ensure complete uninstalling you will have to delete the remaining components in the registry.
Can You Remove the Acer Collection?
Although Acer Collection can provide users with recommendations that are based on the history of app installation and preferences, still it can cause unnecessary disturbance. In most situations, the applications of Acer laptops and computers are packaged with factory operating systems.
These factory operating systems do not enhance the performance nor support smooth running. Instead, they cause problems. Uninstalling Acer Collection generally will not harm the computer. There are different ways by which Acer Collection can be successfully removed.
How Acer Collection Can Be Removed?
It is quite easy to remove the Acer Collection. Once you follow these steps, you will face no difficulty. You can uninstall Acer Collection from your laptop by using the feature of Add/Remove program. This feature exists in the window's control panel. Three steps are involved in it.
Step 1: From the start menu, select Control Panel. Uninstall a software on Windows 7, 8, and 10. On Windows XP, you must go to Add or Remove Programs.
Step 2: When you locate the Acer Collection application, click it and proceed with the steps below. Click uninstall on Windows 7, 8, and 10. On Windows XP, select the delete or change/remove tab.
Step 3: Follow the on-screen instructions. A progress meter will display, telling you the progress and how long it will take to delete the Acer Collection.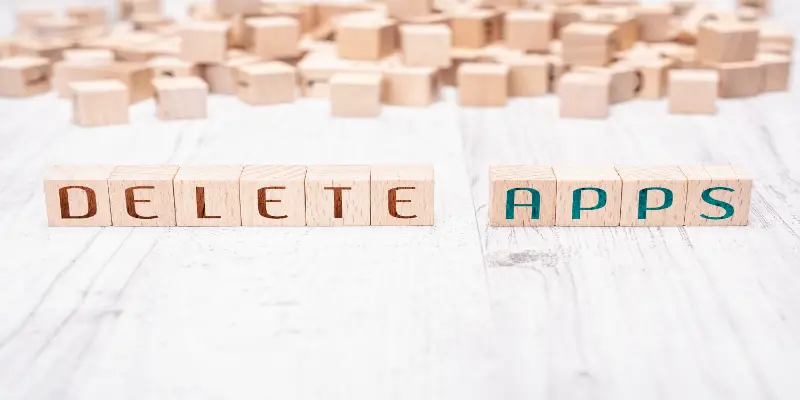 Which Acer Bloatware Should I Remove?
Like I said before, there are more steps involved than just selecting and uninstalling the program. We have to ensure that only useless applications are being deleted and we don't accidentally get rid of those programs which were important for the laptop.
Which Pre-installed Software Should I Remove?
I am going to list a few applications that are safe to remove and uninstalling them will benefit your laptop. You can easily remove the following software.
Acer Collection: Acer Collection is already discussed above in detail. So we already know that removing the Acer Collection is beneficial for the laptop.
Acer Configuration Management: Acer Configuration Management (ACM) can be removed because it is Junk and Bloatware which is useless for the laptop and computer. Acer Configuration Management can be uninstalled through the control panel.
Acer Quick Access: Acer Quick Access can make it fast and easy to adjust to the setting most often used but it is also considered unnecessary. Therefore, removing this bloatware is beneficial
Acer Product Registration: Acer Product Registration is also a useless application that only slows down your laptop and occupies precious memory.
Acer UEIP Framework: Acer UEIP Framework is just another bloatware like all the ones mentioned above. This pre-installed framework can be removed from the windows control panel.
Other Acer Bloatware
Other than the above-mentioned applications there are few more names to be noted for example AcerCloud Docs, Acer Recovery Management, Acer Accessory Store, Acer Institutes, Acer Explorer, Acer Cloud Portal, etc. All these bloatware are safe to remove and your laptop will perform better without them.
There is so much bloatware and removing each of them one by one can be a tedious task. Some people consider tools that can help in bloatware removal.
Best Bloatware Remover for Acer
There are different tools for dealing with bloatware on your computer and laptop. I might not be able to mention all of them but the top five are very effective and useful.
NoBloat Free: It allows you to completely remove bloatware from your laptop and computer. All you have to do is to locate the bloatware in the system apps listing, tap it and select disable. Other options are available for example Backup, Backup and delete, etc.
System App Remover: It is a free bloatware removal tool. System app remover removes the bloatware much faster. You simply have to open the app and grant tool access. Check off all the apps you want to remove and tap the uninstall button.
Root App Deleter: Root App Deleter offers a unique and different approach. When you select the app for deleting. It will give two options whether to just hide the app or completely without Backup.
Disable Bloatware: This is another Bloatware removal tool that is handy.
System Apps: Another app that needs some appreciation because of its functionality.
How to Install a Clean Software
Free software can be as harmful as bloatware. Make sure to install clean and virus-free software. Different tools can help you to identify which software is safe to install. Ninite is a tool that is recommended in this regard. It is a powerful tool that automatically downloads spyware-free software.
How to Avoid More Bloatware in the Future?
It is necessary to take steps to prevent bloatware and avoid them as much as possible in the future. Make sure to purchase bloatware-free devices. They can be a little expensive but this can be helpful. Download software directly from the provider because bloatware is usually hidden when you are downloading bundled software from other sources.
Always think twice and check before downloading new software. Last but not the least, Download a cybersecurity program that is capable of working on all of your devices. There are plenty of these products which can give you a helping hand.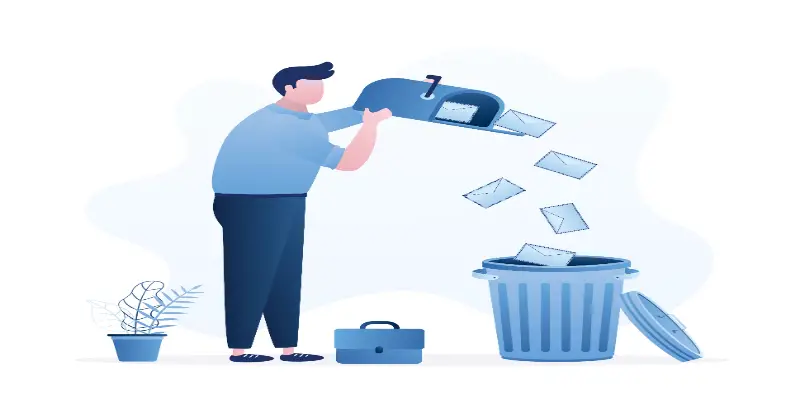 How to Remove Acer Bloatware?
We have discussed some portion of this topic already, we will discuss the remaining portion below.
A Hassle-Free Way To Remove Acer Bloatware
Once you follow these steps, you will have no trouble deleting and permanently removing them from your laptop. These steps are mentioned below.
STEP 1: Open apps and their parts. On the bottom left of your laptop, click the start menu. Once the menu appears, type remove programs. Now you will have to select " install or remove program" from the windows menu.
STEP 2: you have to remove Acer bloatware. The overview of all the installed software will show on the screen of your Acer laptop. Select unnecessary programs, its features are discussed above already. Then click on "delete".
STEP 3: After you have deleted all that useless software, restart your laptop. Now your laptop is free of bloatware.
Make sure to only remove those programs which are useless and deleting them will not affect the functionality of your laptop.
Manually Uninstalling Bloatware
Bloatware can be uninstalled manually. You do it the same way like you uninstall any other program that is by the control panel. The only trick involved is that you should know which bloatware to look for. Bloatware varies in different laptops and computers. Proper research is required before deleting software.
Automatically Uninstalling Bloatware
Some people prefer uninstalling bloatware automatically. Users who find manual uninstalling tiring can take the help of an automated tool. They can install that tool or software to scan the laptop automatically. Bloatware will get uninstalled in this process.
Some automated tools are already mentioned in this regard. However, the PC Decrapifier is also a good tool.
Is There Any Other Way?
There is another option to avoid bloatware. Usually, laptop and PC manufacturers do not install a lot of bloatware in pricier laptops because they know that consumers are not fond of it. If you want to avoid bloatware at all costs, then consider buying expensive versions of Acer laptops.
Other than Acer, there are other brands such as Asus, Dell and HP that avoid bloatware in expensive laptops. We have discussed all possible cases of bloatware. Now comes the most crucial topic, which is how to remove Acer Bloatware? If you want to know how to get rid of this unwanted software, continue reading below.
Conclusion
Although Acer laptops have bloatware you can still do many things to keep the bloat at bay. Make sure to follow all the tips and tricks mentioned above to enjoy a bloatware-free Acer laptop.