Disclaimer: This post may contain affiliate links, meaning we get a small commission if you make a purchase through our links, at no cost to you. For more information, please visit our Disclaimer Page.
A computer is a must-have for any college student. It serves as your lifeline to friends and family back home but also helps you take notes and complete your assignments. Find out the pros and cons of using a laptop vs a desktop and whether you can get by with just a laptop.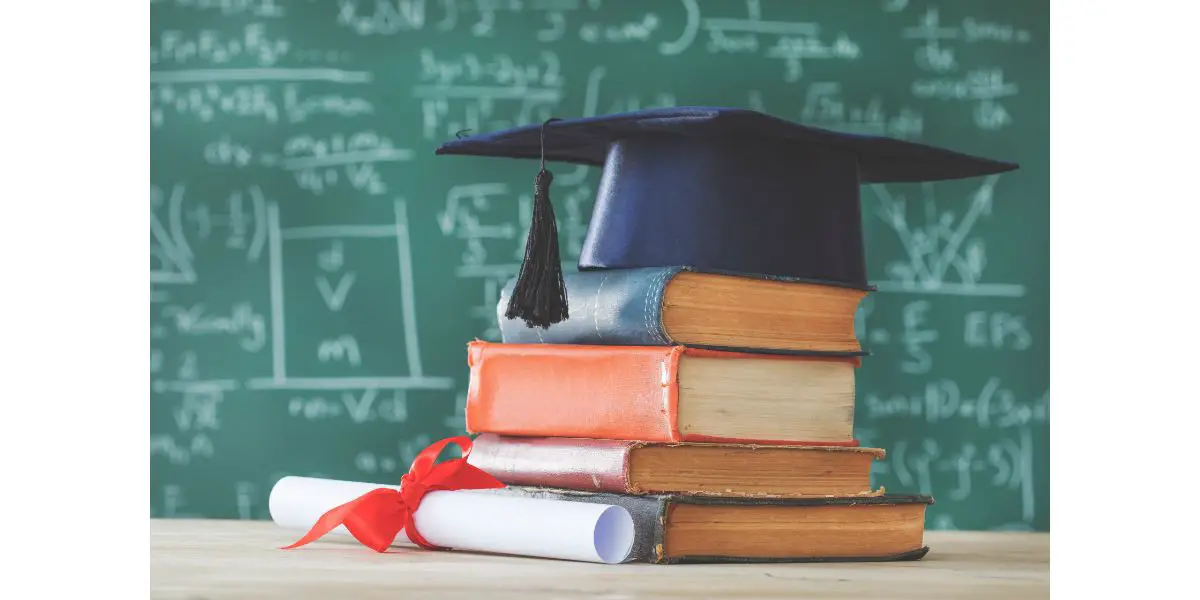 Laptop vs. Desktop for College: Pros & Cons
Both laptops and desktops offer the performance you need for college. You can play games and watch movies on them, check in on social media, and video chat with your loved ones. It's important that you consider the pros and cons of each type to determine which one to take to school.
Laptop for College – Pros
Laptops are a great option for college students because they are more portable than desktops. Do you really want to drag your whole computer and all of its peripherals to campus? If you plan on going home a few times, you may not want to leave your computer behind.
A laptop is portable enough to take it back and forth from campus to your home and carry it to all of your classes. Some schools even require that incoming students buy a laptop before their classes start. Other pros of choosing a laptop include:
Laptops help you keep track of notes during your classes and complete assignments on the spot.
You'll have no problem taking your laptop with you to the library or group meetings.
They are great for playing some games and letting you use apps like Netflix.
It often costs less to buy a laptop for college than a desktop.
All the peripherals you need come with your laptop such as the mouse and keyboard.
A laptop lets you download and use the software on the go when you don't have internet access.
If someone steals it, you can add a tracker that helps you find the computer.
Laptop for College – Cons
While there are some solid reasons to choose a laptop for college, you also need to consider the cons. Laptops are more basic than desktops and often cannot handle some of the software you need.
This is especially true if you enroll in art and design programs where you need a PC that can run complex software. Even if you find a laptop that can handle that software, the cost will likely be high. Other cons of bringing a laptop to college include:
Laptops can easily break when you carry them around.
Repair bills are often expensive, especially when you need to replace parts.
Can be more expensive than a prebuilt desktop
Anyone can grab your laptop and run when you're on campus or off.
Some repairs require you to send the laptop to a repair center.
Desktop for College – Pros
Desktops are much more powerful than laptops and can run almost any type of software.
Whether you need AutoCAD for an architecture class or Photoshop for a photography class, you'll have all of the resources needed to run those programs.
They are also great for students who major in computer science, information technology, and graphic design. Some of the other reasons you might prefer a desktop for school include:
The PC serves as a complete workstation.
You can easily replace any damaged or faulty peripherals without replacing the entire computer.
Most desktops allow you to connect two or more monitors.
Desktops are usually the best option for students who love gaming or resource-intensive work such as photo editing.
Easily customizable if you build your own
You can usually get faster repairs.
Desktop for College – Cons
The most common reason to leave your desktop at home is that it's quite big. Between the PC itself and all the peripherals you need, it can take a lot of time and work to move your PC from home to campus.
You probably won't want to take it apart and move it back home when you go back for spring break or the holidays, but you may not feel comfortable leaving your computer at school, either. Other cons of using a desktop for school include:
You cannot carry the desktop to your classes.
Using your own desktop in the campus library is difficult and moving it often impossible.
College campuses generally have a tech center where desktops are located, so instead of buying one, you can use one for free there.
There's a chance someone might steal your desktop from your dorm room.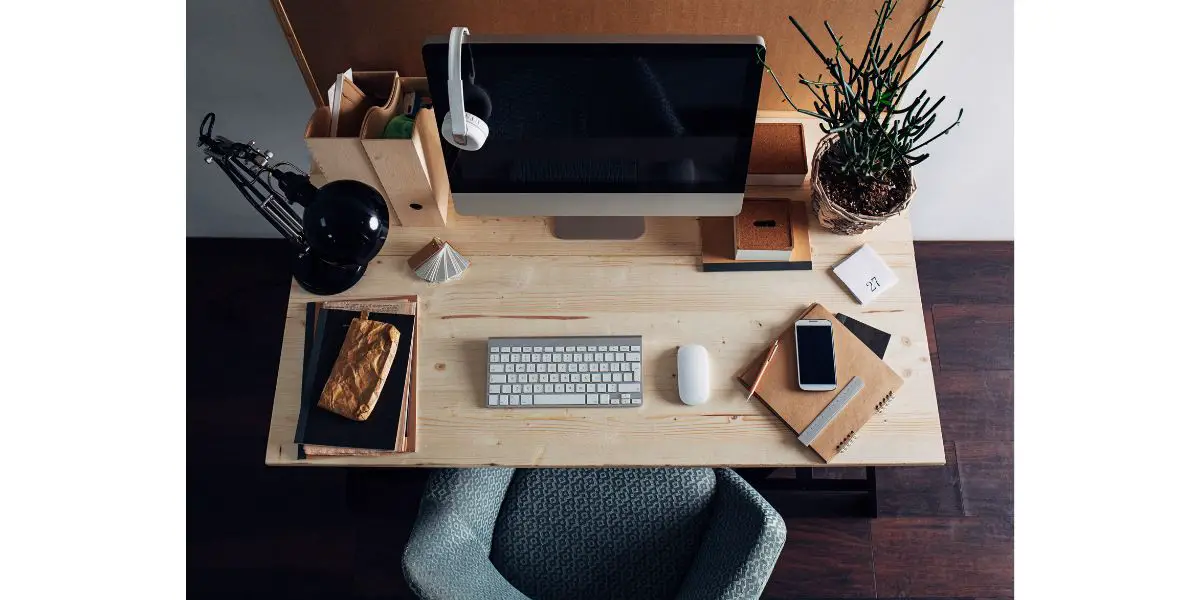 Do I Need a Laptop for College if I Have a Desktop? Or Vice Versa?
Let's face it, buying a new computer is often expensive. While you might find a cheap laptop for $100 to $100, there's no guarantee that it can handle all of the tasks you need to do at school. On the other hand, many manufacturers offer student discounts.
You can save quite a bit when you buy a new PC online and share your student ID or order with a student email address. Some schools even have campus stores where you can buy a new computer from one of the leading brands with your discount.
You may need a laptop for college if you have a desktop. A desktop is a great addition to your home or dorm room. It is powerful enough to run the big software packages that some of your classes require. You also get tons of memory and enough RAM for your favorite games. You can play most games even if you don't buy a gaming PC. A desktop will also work with all the peripherals you need and let you use different ones.
The biggest problem is that you can't take that desktop with you. Can you imagine the looks of other students and your teachers if you dragged in a desktop and tried to hook it up? While you won't have any problems using it in your room, you will have problems using it on campus.
A laptop is so small and compact that you can tuck it into your backpack and use it anywhere on campus. Bring your notes when you meet with your groups, tackle assignments in the middle of the library, or enjoy relaxing on the quad while you use your laptop.
If you have a laptop, you do not need a desktop. Desktops are just too big and bulky for most students. You only need one if your laptop doesn't have enough memory or power for the programs you use. Remember that you might benefit from a desktop and tablet combo, especially when you sync the two.
The tablet takes the place of a laptop. It lets you take notes and record your classes. Many tablets also let you download apps that help you keep track of your assignments and chat with your loved ones at home. You can even pick out a tablet with an optional keyboard and mouse.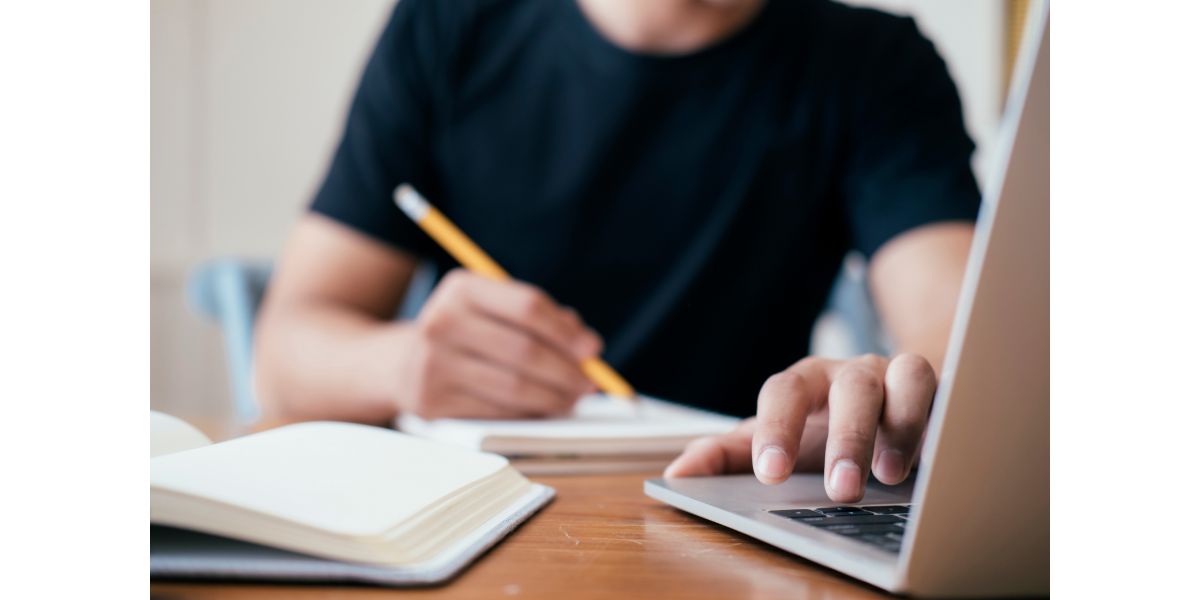 Do Colleges Give Out Laptops?
Whether you attend an online college or a traditional university, you'll find that some colleges do give out laptops to students. You usually need to pay the technology fee, which covers the cost of any software you need as well as the laptop.
Most schools also have rules about who is eligible for new laptops. You can check out some of those rules below.
American National University sends laptops to students at least one week before classes start as long as they enroll full-time.
Chatham University gives some transfer students and all incoming freshmen a free Apple Mac Air with a 13-inch screen as well as a backpack and case.
Dakota State University gives students free laptops when they enroll as freshmen.
Full Sail University students can choose from different HP laptops and Apple Macs.
Alabama State University allows students to borrow laptops when they enroll in programs through its College of Business and Administration.
California State University students receive loaner laptops every semester that they can use on campus and at home.
Drexel University, Davenport University, and Auburn University are just some schools that let students buy laptops at discounted rates. Auburn University works with HP, IBM, Dell, and Apple.
Though you need to go through the school to qualify, you get this lower rate as a freshman, graduate student, upperclassman, or transfer student.
Many schools have deals that only apply to certain manufacturers. You often need to visit the campus bookstore or tech center and sign up for the program, which requires that you choose and pay for your new laptop on the spot.
Conclusion
Though every college student needs a computer, you don't need both a laptop and a desktop. You can usually get more benefits using a laptop than a desktop, though you may need a desktop to handle some of your software. Always check with your school to see if you qualify for a free or reduced.