Disclaimer: This post may contain affiliate links, meaning we get a small commission if you make a purchase through our links, at no cost to you. For more information, please visit our Disclaimer Page.
You can use a PS4 controller with a PS5 only when playing PS4 games. If you want to play PS5 games with a PS4 controller, you need to activate the remote play feature and play that game on a separate computer or smartphone.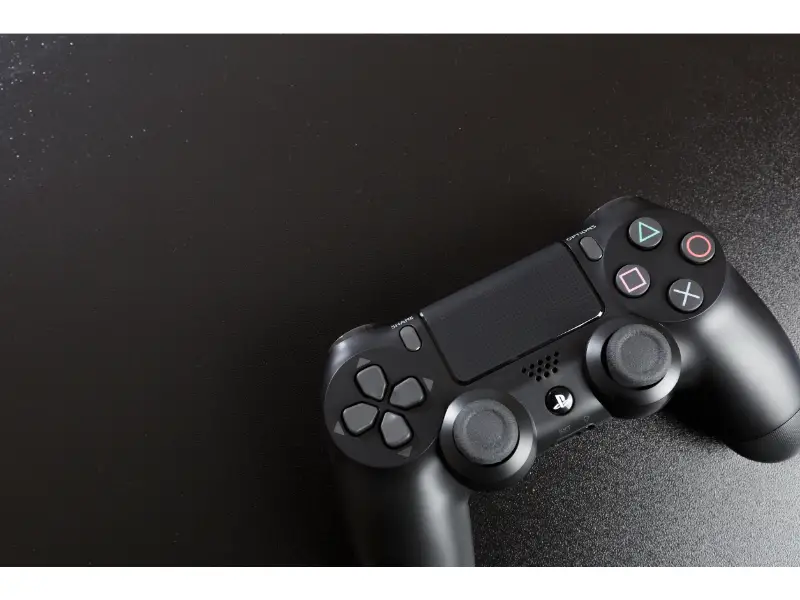 What Controllers Are Compatible with PS5?
The DualSense controller is the official controller for the PlayStation 5. This is Sony's officially licensed next-generation gaming pad. But the PlayStation 5 is still capable of operating with other controllers, though not all of them.
Controllers that are officially licensed by Sony are all compatible with the PS5, and this includes third-party controllers. For example, both the Razer Raion and Raiju game controllers are third-party devices. And both of them are functional on the PS5.
However, there is a big limitation with any controller that is not the DualSense. You can only play PS4 games on the PS5 console with these controllers. Meaning only the PS4 games that are compatible with the PS5 console will be operational with third-party controllers.
Now, there are also special types of controllers available for the PS5. Such devices include racing wheels, flight sticks, etc. These devices offer more versatility and precision in certain games. And the best part is that you can use these officially licensed devices to play any PS5 games as well as compatible PS4 games on the PS5 console.
Do PS4 Controllers Work on PS5?
The official PS4 controller is a versatile and multi-purpose DualShock 4 controller. But you can also use it on the PlayStation 5, though you will be limited to playing only PS4 games that the PS5 console supports.
This sort of functionality is known as backward compatibility. Meaning that a later generation of gaming consoles can run a game that was originally released for a previous console. So far, the large majority of PS4 games are fully operational on the PS5.
The PS4 games that are not compatible with the PS5 include Hitman Go, Afro Samurai, We Sing, and a couple of others. So, if you have a PS4 title, there is a great chance that you will be able to play it on the PS5 with your old PS4 controller.
Of course, the big restriction here is the fact that you cannot play any PS5 games with your old PS4 controller on the PS5 console. So, if you were planning to enjoy the latest PlayStation games without buying the newest gear, you are sadly out of luck.
Now, there is a way to circumvent this issue. You can activate the remote play feature on the PS5 and cast your games onto a computer or smartphone screen. From there, you will be able to play any games, even PS5 exclusive titles, with a PS4 controller.
How Do I Connect My PS4 Controller to My PS5?
One of the biggest benefits of such backward compatibility is with multiplayer games. If you are playing a PS4 exclusive title, one person can use the DualSense pad while the other can work with the DualShock controller. So, you will not need to buy additional gear for enjoying multiplayer mode on many PS4 games.
Also, familiarity can play a big part in your overall enjoyment of the game. Many people will find it more convenient to play PS4 games with the corresponding DualShock controller. So, this backward compatibility has a lot of practicality.
And fortunately, the process of connecting a PS4 controller to a PS5 console is fairly simple. All you will need is a micro-USB cable and a DualShock 4 controller.
Step 1
Grab a micro-USB cable and plug it into one of the vacant USB ports on the PS5 console. Sadly, you cannot use the same wire you use to connect the DualSense controller since that device uses a different type of cable.
Step 2
Plug the other end of that cable into your DualShock 4 controller. This port should be located in front of the controller, below the Sony logo.
Step 3
Once you connect the cable properly, press and hold the PlayStation button on the controller. Make sure you hold it until the light flashes.
If you see the light flashing, you will know that the controller has successfully paired with the PS5. When this happens, the PS5 will ask you to verify the person using the controller.
Now just remove the cable and you will be able to use the DualShock controller wirelessly. After you do this once, the console should remember the device from now on. Meaning you will be able to use the DualShock with the PS5 without needing to pair them up once again.
Can I Use a PS3 Controller with PS5?
The DualShock 3 was the official controller for the PS3. This controller, however, is not fully compatible with the latest PlayStation 5 console. This is because the PS3 controller is heavily outdated compared to the current generation of devices.
The DualShock 3 does not have a touchpad, which is an integral part of the overall experience when playing on the PS5. Without such a vital feature, you will not be able to enjoy PS4 or PS5 games to the fullest. In fact, if you were to use a PS3 controller for these games, the gameplay will appear broken or corrupted.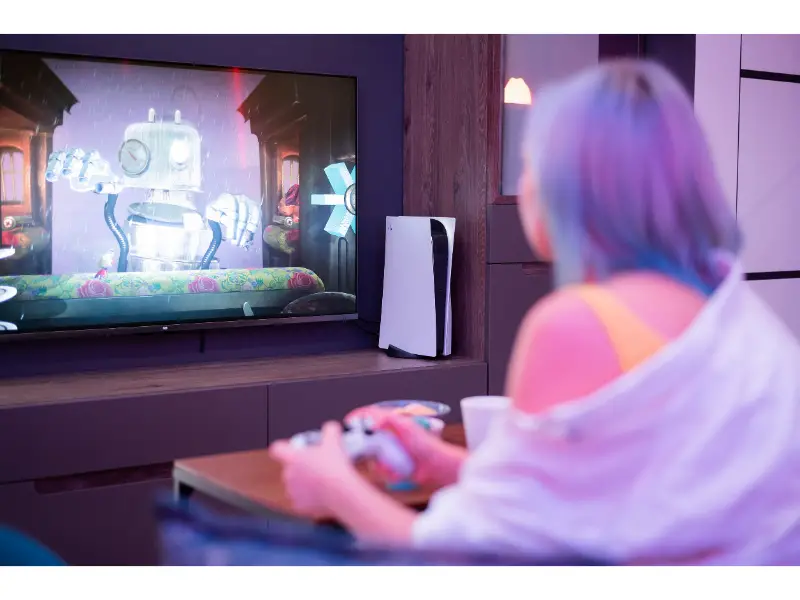 Can You Play PS5 Games With PS4 Controller?
As we have discussed above, you really cannot play any PS5 games on the PS5 console while using the DualShock 4. But there is a clever way you can go around this limitation and still enjoy the games. It is kind of like having your cake and eating it too.
Remote play is a notable feature on the PS5 device, that allows you to project any games onto another screen. So, you can play your games on a computer or smartphone, or tablet.
Basically, if you have a compatible device, you can use that device as a proxy screen for running the game.
By doing this, you can effectively negate the limitations of using a PS4 controller on a PS5. You will be able to play all of the PS5 games with your DualShock controller because you are not directly using it on the console. And here is how you set it up:
Download the Remote Play Apps
The first thing you need to do is download the PlayStation remote play app on your desired device. This app is available for Windows, MAC, iOS, and Android platforms. So, you will not have a problem with the remote playing on your personal device.
Turn on Remote Play on the PS5
Go to the settings menu on your PS5
Choose the "systems" option.
From the list of options, select "remote play".
Click on the toggle next to "enable remote play". Now, remote play is active on your PS5.
Put Your PS5 on Power Saving Mode
Go back to the "systems" menu from settings.
Select the power saving option.
Now, click on "features available in Rest Mode".
You need to turn on two features – Stay Connected to the Internet and Enable Turning on PS5 from Network.
Pair the Devices
Open the app on the device you want to use.
Select the option for "PS Remote Play".
Now, you need to sign in to your PSN using the same information you used on the PS5.
You should see a list of available devices. From here, select your PS5 console.
All you have to do now is connect your DualShock 4 to the designated device. You can now freely play even PS5 games with your PS4 controller.
Conclusion
The PS5 allows you to enjoy gaming in a variety of ways. Even if you do not have the designated PS5 controller, you can still use other controllers to play your favored games.