Disclaimer: This post may contain affiliate links, meaning we get a small commission if you make a purchase through our links, at no cost to you. For more information, please visit our Disclaimer Page.
There are a few ways to unlock an iPhone, and answering a call is not one of them. Because you can answer a call on a locked phone, there is no need to unlock it. If the phone is locked when you answer a call, it remains closed after it ends.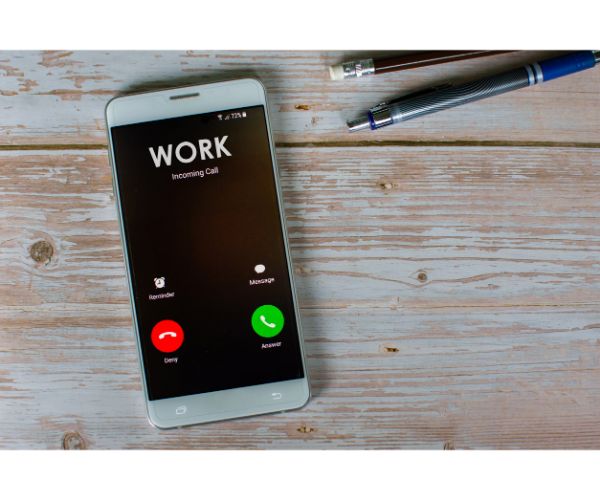 Is There a Secret Button to Unlock the iPhone?
iPhones always have hidden tips and tricks that make using your phone a delight. The latest addition might top the list as the best of the bunch. You can activate the apple logo on your device to turn it into a secret button.
Activating this feature requires you to head to the Accessibility section of your phone to turn on the Back Tap feature. With this "secret button" activated, you can execute simple commands on your phone.
Unfortunately, unlocking your iPhone is beyond the scope of this secret button. You can only unlock iPhones the traditional way: fingerprint on the home button, face ID, or passcode. To enjoy the other advantages of the Back Tap feature here is how to set it up:
Confirm that your iOS is the latest version
Open the Settings app
Scroll to Accessibility and open it
Select Touch
Tap Back Tap
Select Double Tap or Triple tap to customize an action
Activate it by double-tapping or triple tapping the logo behind your phone.
You are all set to groove with this secret button!
The Back feature came through with Apple's iOS 14, limiting the devices it can work with. Even if you have the latest iOS, there are still certain iPhones the Back Tap does not accept. Back Tap is only accessible with:
iPhone 8 or 8 Plus
iPhone X, XR, XS, and XS Max
iPhone 11, 11 Pro, and 11 Pro Max
iPhone 12, 12 mini, 12 Pro, and 12 Pro Max
If you have an iPhone older than iPhone 8, or even iPhone SE (second generation), you can only watch others enjoy their Back Tap feature.
Functions of Back Tap
With all the hype surrounding this secret button, you might wonder what functions it has. There are 24 standard actions you can activate using Back Tap, grouped into Accessibility, Scroll Gesture Actions, and System. A breakdown of the options available are:
None—that's right, you do not have to use it.
Accessibility Shortcut
App Switcher
Control Center
Home
Lock Screen—you can lock the screen, but there's no unlocking it with this same feature.
Mute
Notification center
Reachability
Screenshot—saved from combining buttons of tapping the screen four times.
Shake
Siri Spotlight
Volume controls: up or down
Assistive Touch
Classic Invert
Magnifier
Smart Invert
Speak Screen
Voice Over—comes in handy if you have set it to unlock your phone when you forget your password.
Zoom
Scrolling—up or down
Closing off this list of options is Siri Shortcuts. If you already have Siri Shortcuts in place, you will find here them. You can also create a Siri Shortcut, for example, call your mom, send a message to your best friend, or show the stock prices for today.
You can use the shortcuts you have as an option for the double or triple tapping feature. When you double-tap the hidden button, the shortcut appears for use. Some appealing shortcuts ideas are:
Get an activity report from your Health app
Launch a Google search
Open your password manager
Adjust the heating of your home with a smart thermostat
It is quicker and more convenient to use the Back Tap command than to unlock your iPhone and click three to four times before using a function. If there are any inputs or gestures you find difficult to carry out using your iPhone, the Back Tap feature replicates them, saving you from stress.
Note the location of the apple logo on your phone if you have a phone case that covers the logo. The iPhone 12 has it on the rear of the phone, and for the XR, it is in the top third section.
Does Answering a Call Unlock an iPhone?
As mentioned earlier, answering a call does not unlock an iPhone. When your iPhone is locked and a call comes in, the "Slide to Answer" screen appears, and sliding the button to the end, accepts the call.
The "Accept or Decline" buttons appear when you receive a call on an unlocked screen. The two methods ensure you don't accidentally answer a call when you are not ready for it.
During an ongoing call, your iPhone disables the screen automatically; the screen goes black. It happens when you are not using a headset, and it doesn't mean your phone is locked.
All iPhones have a proximity sensor above the receiver and near the camera, detecting when users place the phone close to their ear. The blank screen prevents unwanted touch input when the phone is near your ear.
Once you remove your iPhone from your ear, the screen comes back and responds to your touch.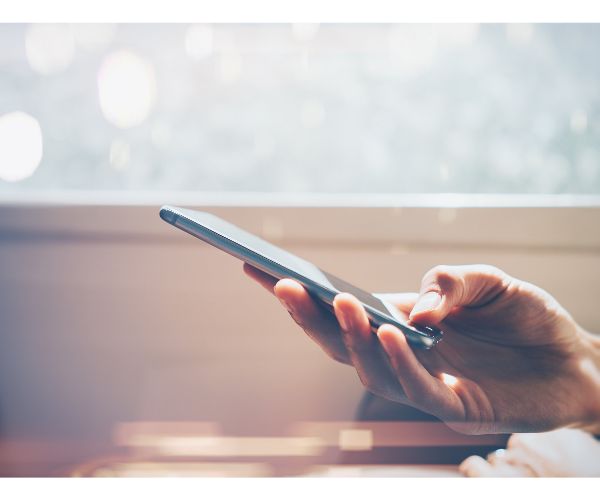 How to Unlock an iPhone with the Emergency Call Screen?
Because your head has to keep many passwords at any given time, it's no surprise that your iPhone password gets lost in the mix. Email accounts, social media accounts, banking passwords, computer passwords, the list is endless!
Being locked out of your phone when you desperately need to use it can be unpleasant, and your password has gone with the wind. If you say you have face verification and you are safe, remember that your phone will require a password after a few "failed" attempts to verify with your face.
Hence, it is crucial to have a few tricks up your sleeve for unlocking your iPhone. Using the emergency call screen to unlock an iPhone only works on older models. From iOS 14 and above, you have to find another means. Here are the steps to unlock via the emergency screen.
Method 1: Input the Wrong Passcode
Switch on your iPhone and input the wrong password.
Cancel the passcode screen
Tap the Emergency call button and hold the power button down until the turn off slider appears on your screen
Decline to use the slide, and a blue taskbar will pop up at the top of the screen
Dial a wrong number, tap on the emergency call option, and cancel it immediately
Switch off your screen and switch it back on
Hold down the power button and quickly select the emergency call button before the turn off slider comes up
Finally! Your iPhone is unlocked.
Method 2: Find my iPhone
If this emergency call screen option is off your list, you can use Find My iPhone to unlock it. The disadvantage of this is that all your data will be erased, and without a backup, there will be no restoring it. If you are still brave enough to use this method, here are the steps to follow:
Open any browser on another device (laptop or phone)
Go to the Find My iPhone page
Input your Apple ID and password as requested
You will see the location of your iPhone
Click on the Erase iPhone option
A warning comes up, informing you that all your iPhone data will be erased
Select erase if you want to go through with this
All your data, including your passcode, will be removed from your iPhone.
Since there is no passcode set, you can access your phone. This option only works if your iPhone has an active internet connection, you have your Apple account login details handy, and the Find My iPhone feature is enabled.
You can also use iTunes to unlock your iPhone without a passcode. Like the Find My iPhone method, unlocking with iTunes erases all your data, including the passcode.
The good thing is that it backs up your data before erasing it. You will need to use a computer with iTunes enabled and the cord that came with your iPhone.