Disclaimer: This post may contain affiliate links, meaning we get a small commission if you make a purchase through our links, at no cost to you. For more information, please visit our Disclaimer Page.
SSDs are one of the best ways to boost your computer's performance. They are more reliable than regular hard drives, faster, and more energy-efficient. But what happens when your SSD gets full? Is it still a good idea to fill it up?
SSDs are fast due to continuously mapping empty sectors for writing new data, eliminating the need to "erase" things, as it always writes on empty sectors. Once full and the number of empty sectors is lower, forcing the SSD to go into resource-intensive "garbage collection mode". Yes, it slows down.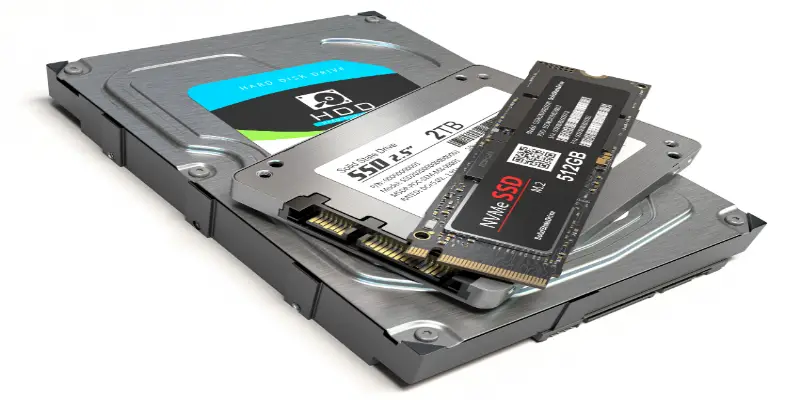 Is It Bad To Fill Your SSD?
Storage systems had seen massive improvements in the past decade. Almost all modern consumer devices are using Solid State Drives or SSDs for faster and more reliable performance.
If you're not using an SSD for your system, you're likely missing out on tons of benefits, convenience, and tons of productivity.
But just like other storage devices, SSDs are not fault-proof and comes with various disadvantages. As the user fills up an SSD, the performance becomes slower and slower.
This problem is a huge pain in the neck for users operating their web servers and other storage-heavy workstations.
Besides the expected wear and tear, various nuisances happen when SSDs are used and filled with data. In fact, during their earlier years, SSDs are notorious for getting slower and slower closer to the storage capacity.
If you want to get the best performance and capacity, you might need to manage your data usage.
In general, filling up an SSD and HDD is a bad idea. Common programs and even the operating system itself use space constantly to function properly.
But in the case of Solid State Drives, its performance will get slower, depending on its age and read-write time. The slowdown of SSDs will be discussed in more detail below.
Does Filling Up An SSD Slow It Down?
SSDs are known as compact and high-performance storage devices. It has taken the place of HDDs as the main component in both PCs and laptops.
This device offers lightning-fast performance, which enables it to breathe new life into old devices. But its strength is also the reason why it slows down as it grows older with wear and tear.
Traditional Hard Disk Drives
Before knowing how SSDs work, let's take a quick look at the ancient mechanical hard drives. Old HDDs utilizes a magnetic platter connected with a thin magnetic coating to write and read data.
Due to this physical limitation, data erased in mechanical hard drives are only "marked" as deleted to save time and avoid unnecessary disk spinning. If you're adding new data, this new batch overwrites the marked section of the disk.
Hence, if a mechanical drive is getting filled, it doesn't affect performance because it is not erasing data unless you're doing a complete wipeout.
This technique also helps in prolonging the life of the disk by reducing the need to spin the platter, reducing wear and tear. Unfortunately, this is not the case for Solid State Drives due to its different engineering.
How Does An SSD Work?
Instead of depending on the speed of the spinning disk, SSDs don't have any mechanical moving parts to read and write. It is a type of storage device that uses chips (similar to the technology found on SDHC memory cards and USB.)
The data is "flashed" to the storage, making the whole writing process faster and more reliable.
In addition to "flashing", SSDs are engineered to always write data in empty blocks. This results in a faster performance because the disk is will only focus on one task: writing the data.
And due to this engineering, the disks will use less energy, enabling cooler computing than their HDD counterpart.
SSDs are commonly assigned as the primary disk for faster loading times in both applications and operating systems.
Most modern laptop manufacturers also use it as the primary storage option because it can withstand drops, bumps, and other traveling movements.
Why Do SSDs Slow Down Over Time?
The answer to this is very simple: the disk doesn't have any blank sectors left where it can write new data.
Before it can store new things in its storage, it will need to activate the "garbage collection process," wherein partially-filled sectors are searched and consolidated for as many empty blocks per sector as possible.
This process alone takes the bulk of SSD's power.
In addition to the garbage collection process, the usual reading and writing of data will also take more of the SSD's resources.
Regardless of the SSD's size and capacity, it will eventually reach the garden collection process if the number of empty blocks is not enough to run what the user is trying to execute.
For a continuous seamless experience, the user might need to erase data manually or keep the disk's capacity on a certain level.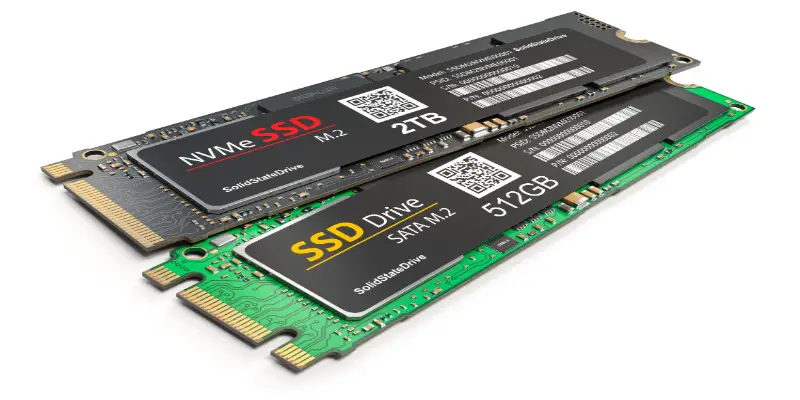 How Full Should I Keep My SSD?
Back when SSDs are considered as "new technology," the early adopters were plagued with this kind of problem.
Computer users would be satisfied with the then-new SSD performance, only to get frustrated as it slows down over time. In 2012, Anandtech recommended keeping 25% of the SSD free.
But due to the improvements made in recent years, SSDs have higher capacity. Some products reach a storage capacity of 1TB, while common denominations like 500GB, 320GB, and 240GB are cheaper nowadays.
And besides, manufacturers are improving their methods of creating their products, adding more improvements to the technology to reduce the slowdown problem.
In practice, the 25% free SSD disk allocation is now considered "too conservative." HowToGeek advises maintaining at least 20GB of space, enough to let the operating system, specifically Windows OSes, function without any hiccups.
Linux operating systems would require even less free space to function properly. Allocate your device resources according to your current needs.
How Manufacturers And Customers Approach This Problem?
With experience and more data available, manufacturers created some preventive measures to avoid or minimize SSD slowdowns. The most common techniques are overprovisioning, TRIM, and using hybrid storage solutions. It up to the user if a regular manual cleanup is needed for the system.
Overprovisioning
Manually allocating free space is not a task that all users would care about. In most cases, this task is not something that casual users would know how to manage. This is especially applicable to people who just want to use their favorite apps and do things online.
With this thought process in mind, manufacturers instead do this automatically. They partition a portion of their products and make them unavailable to the users.
Usually, a minimum of 7% of total flash storage is kept unavailable. It is an additional measure added to prevent the whole disk from getting filled.
TRIM
SSD Garbage Collection Process happens because there are tons of partially-filled blocks formed as a residue for computing operations. This usually happens when you delete files to free up space.
However, why do you need to execute the garbage collection process if you can remove the files directly? This process is what TRIM was designed for.
TRIM is an efficiency-focused additional feature handled by the OS to aid in removing files directly, reducing or completely removing the need for garbage collection.
SSDs with TRIM can directly remove the written data in a certain block, making it immediately available for writing new ones. Do note that when TRIM is used, the chances of recovering deleted data are low.
Hybrid Solution
And lastly, laptop manufacturers join in with their versatile solution: using HDD and SSD together. The SSD serves as the primary storage for apps, recently opened files, and the OS itself.
Meanwhile, the HDD is used for storing other files that are not in demand most of the time.
Conclusion
SSDs are very handy when used properly, especially on modern computers. Unfortunately, filling it up can actually cause it to slow down over time. Older SSDs are more prone to this problem.
However, modern iterations of SSDs are not only faster and more robust, but more spacious as well. With changes in technology (such as TRIM and overprovisioning,) the slowdown problem is not as prevalent now as it was years ago.