Disclaimer: This post may contain affiliate links, meaning we get a small commission if you make a purchase through our links, at no cost to you. For more information, please visit our Disclaimer Page.
How often do you use your computer? If you are the one who often works with computers, I'm sure you will keep a lot of important files on it. But do you think your computer is safe? There are many kinds of threats that could harm your computer and steal your data.
I use my computer frequently, on average more than eight hours a day. It stores a lot of my sensitive personal data as well as files for work. That's why I always take care of it and protect it from threats, to make it more secure.
Do you want to make your computer more secure? Do you know where to get started?
In this post, I'm going to share five questions that you need to ask yourself to secure your computer.
1. Is Your Password Strong Enough?
How do you choose your password? I often use passwords that I can easily remember and combine with a few other factors, such as special characters or uppercase.
For example, if the key phrase I want to use as my password is: "the desktop", then my final password would be:
The$Desktop
$TheDesktop
$TheDesktop123
The$Desktop123
or something more complicated.
Nowadays, simple passwords are very easy to guess or break with tools. So, it's wise to add more factors into your password to make it harder to guess, such as special characters, capital letter, and numbers.
Read Article: 5 Tips To Consider When You Buy A Headphone
I know it's not easy to remember for the first time, but it will make your password stronger. You can write it down somewhere, or use password manager apps to help you remember it.
Moreover, don't forget to use a different password for each website. It's a wise method against hackers who will try to guess passwords that you use on other sites, especially if one of your online accounts was hacked, like this incident from Yahoo.com.
2. Are You Using Antivirus Software On Your Computer?
Have you installed any antivirus software or anti-malware program on your computer yet?
You might not be aware how easy it is for your computer to be infected by viruses, malware or malicious programs, especially when visiting harmful websites. Therefore, you need to have at least an antivirus software to help protect your computer against those threats.
If you are looking for free antivirus software, here are a few you should consider. They are available for multiple platforms, including Windows, Mac OS, Linux, or even iOS and Android.
In case you want to have more advanced features and protection, try premium antivirus software from popular brands such as Kaspersky, Bitdefender or Norton. However, before making any purchase, you should be aware that there are many discounts you can use to reduce the money you need to spend for a premium antivirus. My favorite place to search for those discounts is SoftoCoupon, a website that lists a lot of coupons of software, including antivirus, antispyware and utilities.
3. Are You Using Firewall On Your Computer?
Along with antivirus & anti-malware software, the firewall is also an important factor in securing your computer. It will block all suspicious incoming connections to your computer and prevent hackers from accessing it.
The firewall is also useful when you connect to a public network at the airport or in the hotel because you can create customized rules to restrict some features & apps from using the Internet, such as file and printer sharing. It helps to prevent others from accessing your computer to view shared files in case you forgot to turn off.
If you are using Windows or Mac OS, they already have a good built-in firewall. How about Linux? Don't worry! Here are a few best free Linux firewalls you can use.
4. How Often Do You Update Your Software & Operating System?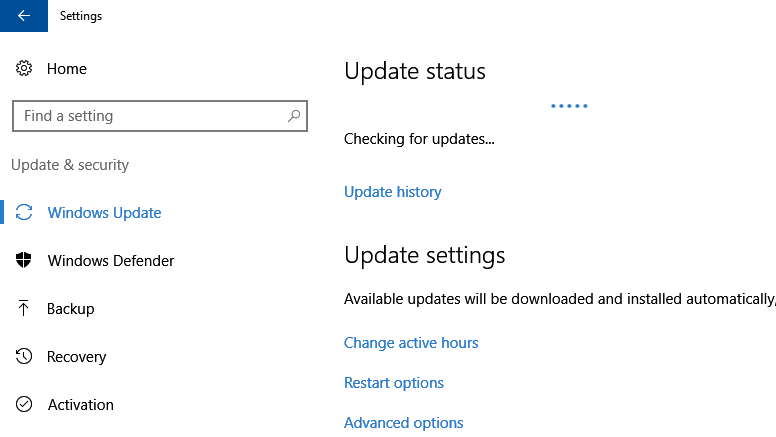 Developers are always working to improve their products and release updates as soon as possible to fix bugs and enhance the stability. That's the reason why I recommend frequently updating your software and operating system.
In doing so, you will fix all bugs on your computer that hackers can exploit. As a result, this will be more secure than abandoning all updates.
Most operating systems and apps allow you to enable automatic updates. This feature will help you to download and install updates automatically, so you don't need to do it manually.
5. Are You Using The Best Internet Browser?
Which web browser are you using right now on your computer? I would recommend using Google Chrome or Mozilla Firefox as your default web browser. You can also use both of them on your computer.
I have used both browsers for years and still use them now. However, I prefer the Chrome browser than Firefox because it's more lightweight and uses less RAM. Google Chrome also warns me about malicious websites, as well as unsafe connections.
Conclusion
To protect your computer and make it safer, look at the questions above and answer them. If all the answers are YES, then you don't need to worry much about your computer as it's in the protected status. However, if your answers are almost NO, then you definitely need to take the necessary steps I mentioned above to secure your computer.
You might want to check this Article: Top 10 Best Blogging Platforms You Should Know