Disclaimer: This post may contain affiliate links, meaning we get a small commission if you make a purchase through our links, at no cost to you. For more information, please visit our Disclaimer Page.
Doing presentations at work or for your business is now made more convenient by the availability of mirroring apps. LonelyScreen is one of these options, But big question, is it safe?
LonelyScreen is a mirroring app for iOS devices. It lets you show what's on your phone's screen on a bigger monitor without cables. Online discussions say that the app is suspicious. Some claim that it can allow others to see into your computer. Luckily, there are alternatives to LonelyScreen.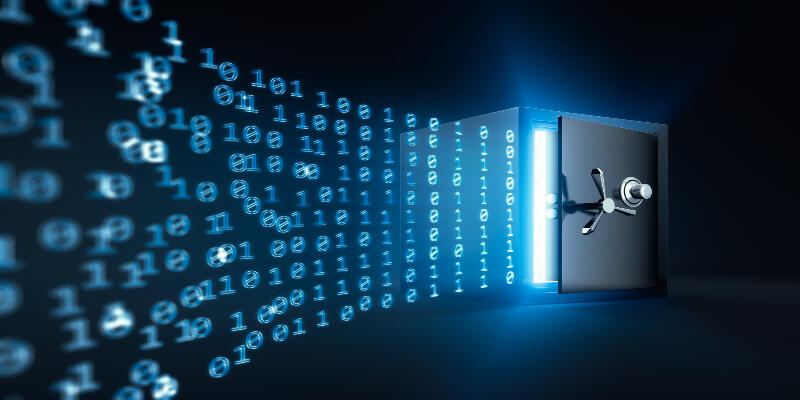 What is LonelyScreen?
LonelyScreen is a popular mirroring app that provides this mirroring feature. All you have to do is run it on your computer and it would communicate with the iOS device via AirPlay.
Once they are connected, you can immediately share music, photos, or videos from your phone and view them on a bigger screen.
This type of app eliminates the need to bring your laptop or any other projection device that you would normally need to share what you have on file and project it to a bigger monitor. Additionally, it would enable you to view your mobile phone games better.
All you need to do is install the LonelyScreen app into the computer. It works for both Windows and OSx computers. When you run it, it turns your computer into an AirPlayer receiver.
Once that is enabled, you can cast your iOS devices onto a screen that is connected to that computer.
Unfortunately, there are some contents that came out recently detailing how the LonelyScreen app is a suspicious install. If you carry sensitive information on your computer, this might not be an ideal app for you to use.
The good news is that other mirroring apps are equally as effective as the LonelyScreen app in terms of mirroring your mobile phone's screen.
Is LonelyScreen iOS mirroring app safe?
Based on the analysis on some websites, there are claims that LonelyScreen's installer file has some malicious and suspicious indicators. While these do not necessarily mean that the .exe file is malware, it pays to be a little bit more vigilant. Numerous legitimate programs are also detected in their scans so it is not a hundred percent infallible.
However, if you carry sensitive material on your computer, it might be safer to use other mirroring applications. This is because, according to the report of a risk assessment conducted on the app's installer, the program posts files to a webserver
Additionally, it is an installer that spawns more processes. At the moment, it cannot be determined yet if the processes can put your computer's safety at risk. With the .exe. file's ability to account's name and other information, it might be risky to leave it there.
Does LonelyScreen have viruses?
There is nothing on the Internet that outwardly claims that viruses come with the LonelyScreen installation. They only suggest that this application contains viruses. However, as mentioned previously, it does have suspicious features. There are even reports by several users claiming that ven after uninstalling LonelyScreen, they experienced getting pop-up ads on their computer.
Does LonelyScreen work?
Based on the numerous reviews on LonelyScreen, it can be concluded that the app works well as a mirroring software. It is very popular too since you don't have to install anything on your mobile phone. The app is run from a computer.
As long as the program is running, you can use your computer as an AirPlay receiver. It is similar to having an Apple TV run on your desktop or laptop. And with it running, you can cast anything on the screen of your iPad or iPhone.
So, yes. The app works. There are also lots of tutorials online on how to install and safely use LonelyScreen on your computer. Once you have successfully installed the app, you can begin mirroring information from your Apple device.
Best LonelyScreen Alternatives
Because LonelyScreen has been receiving a lot of low star reviews, many apps have come up to serve as its alternative. Here are a few that you can try.
ApowerMirror
ApowerMirror is a commercial screen mirroring software. It is also touted as a media streaming software receiver. This enables you to wirelessly share content from various devices to any device that is running ApowerMirror.
Just like LonelyScreen, it is convenient to use because you don't have to bring out or buy and complex hardware, adapters, or cables.
Just by using this software, you can screen mirror, record, and stream, from your iPhone, iPad, Chromebook, Windows, and Android devices.
ApowerMirror even can let multiple deices cast simultaneously on one screen. The software has an easy-to-use management control to you can choose what content to display. This feature is great for when you are working in groups.
A great feature that this software has is that you can remotely control the device that you are mirroring from your computer. You can use your keyboard and mouse as input devices for your phone or tablet.
This mirroring program is great. With ApowerMirror, you can create demos, lessons, and tutorial materials and then have the viewers take part in the presentation using separate collaboration software.
LetsView
LetsView is a free-to-use screen mirroring app that works with both Android and Apple devices. It is said to be very user-friendly. If you are looking for a way to share your phone's screen to a PC monitor or any other screen, this app offers a free, wireless, and convenient way to do that.
Just like LonelyScreen, this app's best feature is that you don't have to physically connect your phone to the screen. You just need to connect all the devices to one WiFi network.
The app's main screen will show a code that you will need to input to connect the devices. Once linked, you can begin casting what is on the screen of the Apple or Android device and interact with it.
LetsView allows you to easily change networks because it showcases where you are currently connected at the bottom of the screen.
You can even view the IP address of the computer that you are linked to. This enables you to disconnect and reconnect devices conveniently.
Do you need to record what's on your screen? LetsView also has the screen record feature. By enabling this, you can save all the activities on your device and turn it into a video.
You can view this video later and use it for any demonstration or turn it into tutorial content.
AirServer
Last on the list is the AirServer app. This is another screen mirroring app. Just like the LonelyScreen, this is designed to mirror any iOS device to a personal computer.
What's great about it is that if your linked computer is connected to a secondary display device, like a projector or an HDTV, your phone can utilize that without requiring any cables or wires.
It uses built-in mirroring protocols like Google Cast, AirPlay, or Miracast. It offers compatibility with different platforms. So, you can use not just your iPhone but also your iPad, Mac, Chromebook, and other Windows devices.
This software enables you to record the mirrored devices. With AirServer, you can change the hue and the contrast of whatever it is that you are mirroring using the app. Additionally, you can add voice recordings. You can easily make tutorials and vlog entries.
This app is handy to have in a classroom setting because it enables you to display several devices at a time. Your student can use their gadgets to share their work on the screen. It is also an effective collaboration tool because they can all interact with what is being displayed.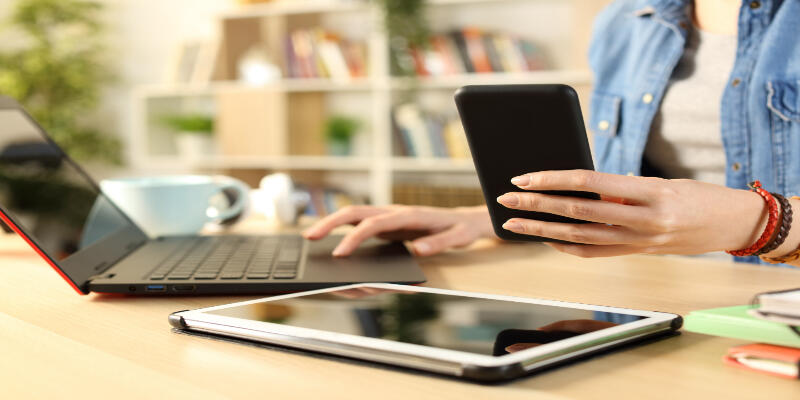 Conclusion
Being able to show your phone's screen on a bigger display option is very helpful. You can use this for work and play.
Whether you need to show a presentation to an auditorium full of people or you just want to live-stream your mobile game to your audience, having a mirroring app like LoneslyScreen is necessary.
LonelyScreen has generated a lot of buzz because of its potentially malicious or suspicious install file. It is said to make your computer vulnerable because of certain suspicious activities online. Luckily, there are countless alternatives to this app that performs the same function without the risks.