Disclaimer: This post may contain affiliate links, meaning we get a small commission if you make a purchase through our links, at no cost to you. For more information, please visit our Disclaimer Page.
When you try to share your gaming moments with friends, you might experience the error of "Geforce experience something went wrong". This might make you wonder why you can't open your GeForce Experience on your PC's Windows. 
The error may say, "Something went wrong. Try restarting GeForce Experience", or "GeForce Experience ERROR CODE: 0X003", and sometimes "Something went wrong. Try rebooting your PC and then launch." 
This error occurs whenever your PC can't correctly launch the GeForce Experience. People started experiencing this error after the launch of GeForce experience 3.0 by the company.
While it had increased performance and some new features, it came with some errors and bugs.
What causes the issue of "GeForce Experience Something went wrong"?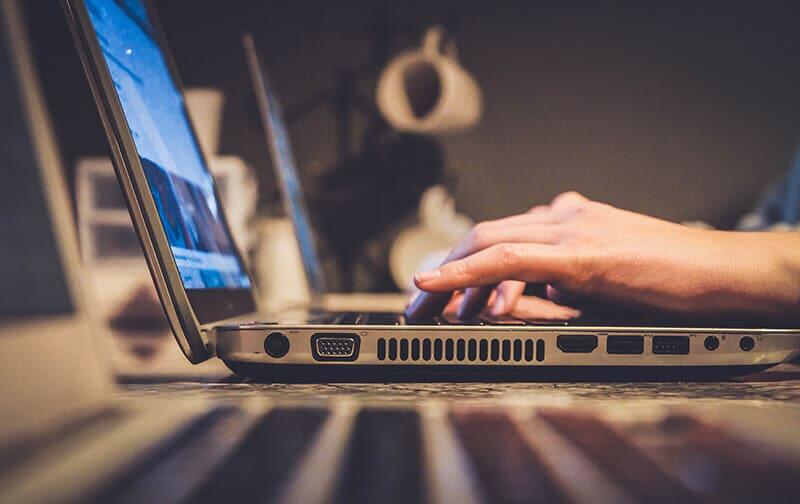 Various problems might cause you to experience this problem. First of all, your PC might have a corrupted NVIDIA driver, or maybe the driver is actually missing.
This error can also be as a result of failing to set GeForce Experience services adequately. You need to ensure that all the services run correctly.
Besides that, this error occurs when Windows messes up the storage configuration settings when you use various drives for storage. The default program is the most common area that gets affected. 
It is this directory that is needed to point to the correct executable so that the program can run.
The software can also cause the GeForce Experience error. Uninstalling the NVIDIA software from the system and reinstalling it sorts out this issue. 
So how should you go about it? Fortunately, you can fix it alone using various methods. This guide explores multiple ways you can eliminate the GeForce error on your computer. Below is a detailed discussion of each method.
1. Change the Compatibility of GeForce Experience
Each service park and the operating system has a different software solution. Your system might not be supported. 
This means that the software can't run or give out unlikely errors. While you may quickly solve issues with compatibility, you may not think about them at first. 
Changing the compatibility settings of your PC can fix this issue. The following procedure will help you do this.
Find the executable of GeForce Experience and right-click on it.

Click on the "Properties" section from the menu.

Go to the "Compatibility" area.

Click on "Run this program in compatibility mode for"

Click on "Run this program as an administrator".

Choose a different OS from your existing one on the dropdown of OS. You might want to use various Windows versions that don't belong to you. 

Restart the application. This is the final step if you are trying to solve compatibility issues to find out if it worked. However, if this method doesn't work, you can try other solutions below.
2. Check for any Windows update.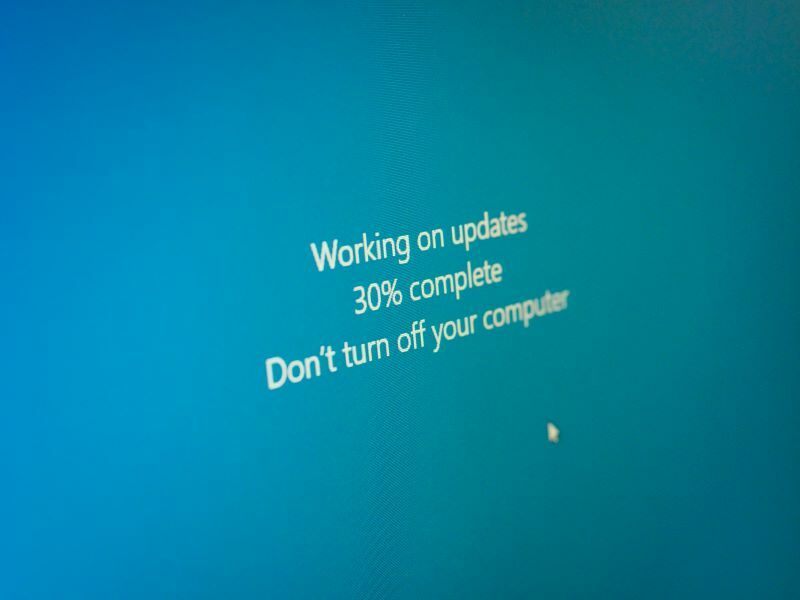 If you are using an old Windows version, you may encounter problems while trying to use the GeForce Experience. It would be helpful if you checked your Windows updates. These steps depend on the type of Windows you are using. 
Windows 10 users
Go to your keyboard then click Windows Logo Key + R at the same time. This will raise the Settings Window.

Press Update and Security

Press on the 'Check for Updates' option

Install the updates available

Reboot Windows 10 then run GeForce Experience to confirm whether it works.
Are you using a different Windows version other than Windows 10? Don't worry. Here's what you need to do.
Click on the Windows logo key + R on your Windows concurrently to raise the Run box. 

Write Control then press OK.

Press on Windows Update in Caps Lock.

Click on the option "Check for updates".

Install the updates available

Finally, reboot your Windows then run GeForce Experience to confirm whether it works.
3. Check all the Services related to GeForce
The GeForce Experience has many settings associated with it. That's why any issue like a missing background or a small misconfiguration can destroy your software. But you can fix that with the steps below.
Go to your keyboard and click on "Windows +R" then open "Run."

Type the characters "services.msc". This should open the Services option on your PC.

Locate the NVIDIA Telemetry Container service then right-click it to open the service properties section.

Ensure that you are enabled under the Log On tab by selecting "Allow service to interact with desktop".

To change the settings, click on "Apply" and "OK".

Ensure that the service is running then close the window.

If it is not running, you need to right-click on it then click on "Start".
You can again try running the GeForce Experience. Take an extended break if the error is not there anymore. 
But if you still experience the error, try to repeat this step on all related services of NVIDIA container in your PC.
4. End all GeForce tasks then relaunch the GeForce Experience
You can solve the error "GeForce experience Something went wrong" by stopping all GeForce tasks and relaunching it. The following steps will help you do this successfully. 
Click on Shift + Control + Esc buttons concurrently so that you can open your Task Manager.

Select all the NVIDIA tasks running and press on End task.

Finally, right-click on the GeForce Experience app icon then click on Run as administrator. Confirm whether the error has been resolved.
5. Update all drivers available
Corrupted or missing NVIDIA drivers can cause the GeForce Experience errors. Check if you have the right drivers and manually update devices that don't have the right driver. 
You can also switch to automatically updating them using software like Driver Easy. This software recognizes your system automatically and corrects drivers with issues. 
The best thing about this is you don't have to know the system that your computer runs. You also don't have to struggle to install or downloading drivers that might be wrong. 
Remember, you might make a mistake while installing a driver. With the right software for updating, you can fix this issue. 
How to use the Driver Easy software 
Download the Driver Easy software then install it 

Run the software then click Scan Now. This will prompt the Driver Easy to scan your PC and detect any underlying issues related to drivers.

Click "Update all". This will cause your computer to install the right versions of drivers missing or outdated automatically. To do this, you need the Driver Easy Pro version. The free version works well too even though it's not fully automatic.

You can confirm whether it's working by rebooting your windows and opening the GeForce Experience.
Otherwise, if you are comfortable, you can update the drivers manually and still sort this issue.
6. Check all the related Services to GeForce Experience.
Sometimes the related services to GeForce Experience might not be set correctly. This causes you to experience the GeForce Experience error. 
You can check if all the services related to GeForce Experience run successfully with the following steps.
Go to your keyboard and hold down your Windows logo key.

Invoke the Run box by pressing R.

Type the characters "services.msc" and click THE Enter button

Locate the NVIDIA Telemetry Container and right-click it. This action will select Properties.

Check the property" Allow service to interact with desktop" from the Log On tab. Click Apply then OK.

You should as well ensure that the NVIDIA Telemetry Container is running. If not. Click it and choose "Start". 
Check whether the GeForce Experience is working or not. Should it still behaving, issues confirm whether other GeForce Experience services are still running.
NVIDIA NetworkService Container
NVIDIA DisplayService Container LS
NVIDIA LocalSystem Container
Should you see these services running, you can try reinstalling the GeForce Experience as discussed below.
7. How to Reinstall the GeForce Experience
GeForce itself can cause you to experience this issue. Below is how you can reinstall the GeForce Experience
Go to the search box then type the word Feature from the Start menu.

Click on Apps & Features, which is on top.

Click on the Ge Force Experience then click on Uninstall.

Go to the official website of NVIDIA and download the GeForce Experience.

Finally, Run the GeForce Experience on Windows to confirm if its working and that's it.
8. Re-install the Visual Control ++ Redistributable package
Have you installed software, drivers or some applications in your PC? The problem is that they might be having missing files. 
Remember, all apps use the DLL files from the system. Should these files be missing, it can affect other applications.
Microsoft has some redistributable packages that can help you install the missing files. You should download them from their site. 
Keep in mind that you can only download from resources that are supported by Microsoft.
DLL files can also be corrupt, which might lead to leaking your PC's information. Below are steps to help you reinstall Visual C ++ redistributable package on your computer.
Go to the Download Portal of Microsoft

Browse below to get the Visual C++ Redist Package.

Select a language on the options available and then click on the Download button

From the options, choose "vc_redistx64.exe" and press Next.

Run the file you've downloaded then install the software package. Should this software work on your system, then you can ignore other solutions. Otherwise, there are still some recommended solutions for this issue below.
9. Change the paths in the Registry editor.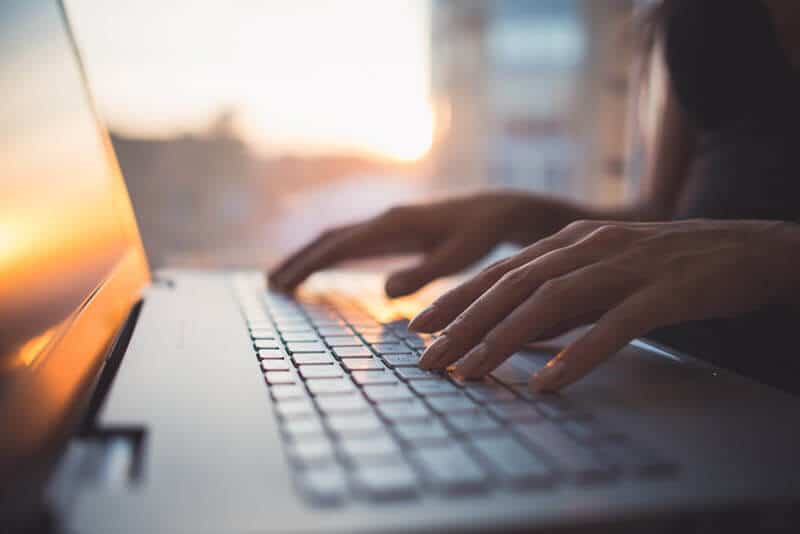 Everyone stores their files using various drives. It's possible to experience GeForce Experience issues when Windows fails to store configuration settings from one drive to another properly.
The default program directory is among the directories affected. For the program to run, this directory should point to the appropriate executable.
You should, therefore, correct this by editing the registries. Keep in mind that a registry has various configuration settings for settings, applications, and more.
How to select the registry path to point the correct file
Click on the Start menu or the Windows button then search for "Regedit" or "Registry Editor". 

Go to the computer

Next, go to the HKEY_LOCAL_MACHINE

Head over to SOFTWARE

Go to Machine           

Next, proceed to Windows and go to CurrentVersion

Ensure that you have configured all the data values correctly.

Restart your GeForce Experience after making these changes. You want to try installing the application and drivers. 
Once you make these changes, you will get all the new installations in the C directory.
10. Reset the Network adaptor
You might be experiencing the GeForce Experience problems due to issues related to the network. To identify whether this is the problem, you need to reset the network adapter.
However, take note that resetting your network adapter can remove any settings or stored passwords.
Below are steps to help you reset the adapter.
Go to your taskbar and open notifications center

From your opened menu, open "All settings".

Go to "Network and internet".

You will see a network reset option from the bottom of your screen.

With the series of confirmations on your screen, Windows ensures that you know what you are doing.
11. Uninstall then Install all NVIDIA Software
You may experience issues with GeForce Experience because there's software messing it up. If that's the cause, try to uninstall then install the software again.
Here are steps to help you get started with this.
Press Windows +R and type Control, or open the Control Panel.

Open the option Uninstall a program

Check for all NVIDIA programs uninstall each of them

Go to NVIDIA official website and find all the applications you uninstalled before

Use a "Premium clean installation" option to install software

After installing the software, restart your PC
Having clean installations make everything easy while using your PC. You should also remember to keep your drivers updated to avoid the software from crashing.
The above tips should help you sort out the issue related to GeForce Experience. It depends on the cause of the problem. Keep trying one method after another until it works.