Disclaimer: This post may contain affiliate links, meaning we get a small commission if you make a purchase through our links, at no cost to you. For more information, please visit our Disclaimer Page.
Depending on your TV brand and the kinds of video files it supports, you can choose the appropriate method for playing MKV files on it. One of the most common ways is by converting the MKV file into an MP4 format. Usually, the conversion is done by using free online video converters.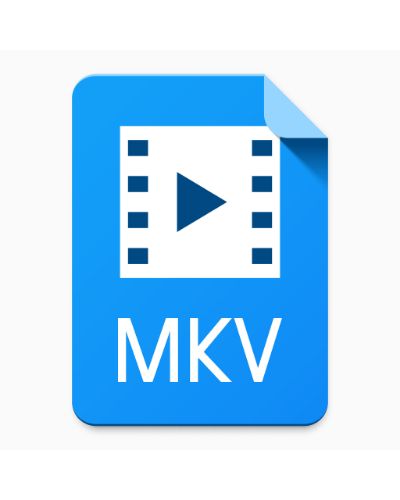 Why Do Some MKV Files Not Play On TV?
Generally, most TVs claim they support MKV files. However, when you try to play these types of video formats on your TV, there seems to be some sort of issue. This can be quite annoying since your TV does not come with an option to choose a different program for playing certain video files.
This might happen with some MKV files or with all of them, which leaves you with no other option but to find a solution for this problem. But, in order to find a solution to this issue, you first need to understand what is going on, and why in fact this happens. Then, you can easily find a solution.
Namely, MKV is kind of a container video format that includes different encodings in order to play the certain video in question. These encodings contain different audio and subtitles files, but they are not always compatible with all types of TVs.
This is due to the fact that MKV files come with DTS audio, which is not compatible with smart TV, LCD TV, and LED TV. This means that the TV you are using cannot fit the MKV file you intend to play on it. So, you will need to resort to finding a solution that will involve some kind of procedure.
However, the first thing you will have to do is to decode the problem that causes your TV not to play your MKV files. Some of the most common issues that arise with most TVs, including Samsung and Sony are the following:
MKV file is corrupted, so your TV cannot detect any encodings. This might also mean that the information stored in the MKV file is wrong.
There is no support for the MKV codec or format, meaning that your TV is not compatible with the encodings stored in the MKV file. Sometimes, there can be an incompatibility with some encodings, while in other situations all of the encodings would be incompatible.
The USB device or similar devices used for playing the MKV files are not compatible. This happens when everything is okay with the encodings, but the actual devices that transmit the MKV files are with poor compatibility.
Some media have a higher frame rate than the specifications of the TV. For instance, some TVs, like Samsung and Sony have particular specifications that cannot be modified. In this case, if your MKV files have higher frame rates or bits, they will not be playable on your TV.
Once you find that causes your MKV files to not be playable on your TV, you will be able to find a solution. Generally, when the issue is with the encodings, which is the most common issue, you will need to make a conversion of the MKV files into a different video file that is supported by your TV.
Sometimes, you might need to use a method that involves more steps, but sometimes, you can also make a direct conversion into the appropriate video formats. There are several ways to resolve this incompatibility issue, you just need to find which one would suit your needs in the best manner.
How Do I Play MKV Files On My TV?
When your TV is not compatible with the certain MKV files you want to play on it, you will have to solve this issue with a conversion of the files into different video formats. Luckily, there are simple ways to do this. You just have to follow some quick steps. Here, I have explained a few methods.
Solution 1: Use An Online Converter To Play MKV Files On TV
Using an online converter to convert MKV files directly is considered to be the simplest method, especially for beginners. Most of these online converters are free on the web, meaning that you do not have to spend any money to make your videos playable on TV.
Open the website of your online video converter.
Import the video file from URL, PC, or cloud storage.
Select the video file type in which you want to convert your MKV files.
Here, you can also choose the parameters in which you want your MKV files to be converted, such as video frame, video size, and so on.
Click convert, and wait for the conversion to be completed to 100%.
Solution 2: Convert MKV Files By Using Handbrake
Handbrake is another type of video converter, and it is a quite popular one. Many people opt for this video converter because it is easy and simple. You just have to install it on your device and then wait for the conversion to be completed.
Once you install the video converter, you need to follow three quick steps, and your MKV files will be ready in no time.
Load your MKV files into the converter by selecting the option "Open source".
After the files have been imported, you need to click "Browse" in order to select the wanted video format in which you will convert your MKV files.
To begin the conversion process, click the "Start" button, and after a few minutes, your conversion will be done. Once you see "Encode finished", you will know that your conversion has been successfully done.
Solution 3: Use Pavtube Video Converter to Make Your MKV Files Playable On TV
The Pavtube Video Converter is considered the best way to convert MKV files and make them playable on TV. This is due to the fact that this video converter offers many possible video file types that are supported by most types of TVs. So, this might be your best option.
Load the MKV files into the program. You have the option to import the files, or to drag and drop them to the appropriate window.
Choose the video format type in which you want to convert your MKV files. Here, you can also choose the type of TV on which you will play your MKV files. Most TVs support MP4 format, so it is best if you opt for this type of video file.
After you adjust all of the settings, you may click the "Convert" button and wait for the process to be completed. This will take only a few minutes, and then you can freely enjoy your videos on TV.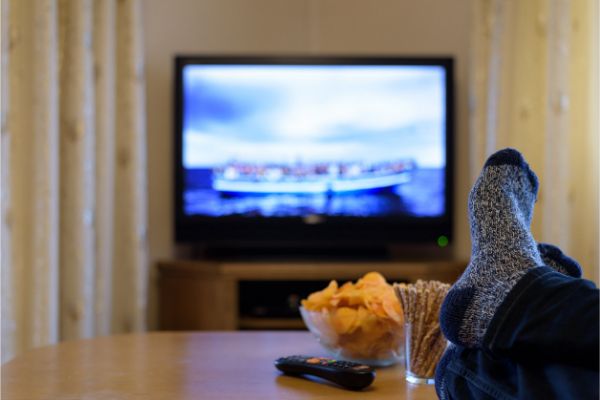 What Is The Fastest Way To Convert MKV To MP4?
If you want to get the job done really quickly, you will have to find the fastest video converter. Some people tend to do the conversion to MP4 by using an online converter since this is the simplest way. You do not have to install any programs, you just need to go to the website.
However, some online video converters will not work as fast as you expect. That is why it is better to consider downloading a program such as Handbrake or Pavtube Video Converter. There are many other programs used for the same purpose, but some of them require payments.
If you want to convert your MKV files really quickly, then it is best that you use Pavtube Video Converter. This program offers a trial version for free, but for more conversions, you will have to pay a certain amount of money.
If this seems like an appropriate option for you, then you should certainly go for it. You will convert your MKV files in about 2 minutes, and you will be able to enjoy your videos on TV conveniently.