Disclaimer: This post may contain affiliate links, meaning we get a small commission if you make a purchase through our links, at no cost to you. For more information, please visit our Disclaimer Page.
In recent years, the biggest fears of humans are computer viruses and malware as we largely depend on our personal computers for work and other things essential for our lives. So, are tablets vulnerable to viruses like computers?
Tablets can get viruses just like computers can. Although it is less likely for you to get one while using your tablet than while using your desktop computer, it is still possible as more and more tablet and mobile phone malware become available every day.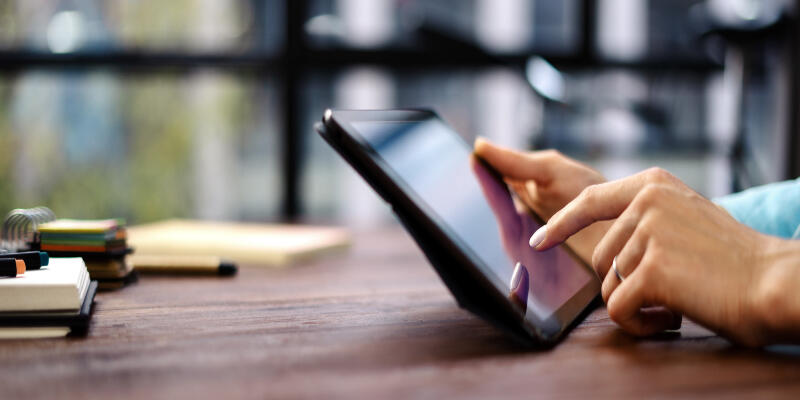 I will explore the impact of viruses on your device and the things you can do to protect your device from them. Viruses are dangerous pieces of software, and I learned that the hard way, but that doesn't mean you have to, so read along.
Do Tablets Get Viruses?
As times go on, tablets are regarded as niche devices that aren't interesting to everyday humans. The reasons for that are many, however the biggest one would be the increasing sizes of smartphone screens.
With that in mind, I am certain that you know at least a few people that wouldn't know how to live without their iPads or their android tablets, so they are far away from becoming extinct.
The number of people using tablets isn't as big as the number of people using mobile phones or desktop computers, and it is proven to be more difficult to get a virus on a tablet than on a desktop computer.
With that in mind, they are still vulnerable to viruses and hackers, so they should take care. It is harder for tablet users to get a virus because of the way you install your applications and programs on your tablet.
Apple and Android tablets use their respective stores for downloading applications.
The Apple App Store and the Google Play store are two of the most recognizable and secure places for downloading your applications.
Also, it is essential to note that Apple devices are a bit more secure than Android devices because of how their operating systems work.
But, you can still get a virus and other malicious software while browsing shady web pages or through email attachments.
How Do You Know If Your Tablet Has A Virus?
We have confirmed that tablets can get infected by viruses and malware, but what are the signs that will tell you that your device is infected?
Signs of an infected device include battery drain, a surge of data use, unexplained charges, the sudden appearance of unwanted programs, and sudden performance dips(tablet working slower and application crashes).
Battery drain is probably the most annoying sign. Most viruses run in the "back" without you even knowing they exist, but some of them cause the drainage of your battery as well as causing your tablet to heat up even when it's idle.
The second one is sudden performance dips as malware takes up processor and memory resources, ending with your tablet being much slower than usual. The rarest signs but probably the most alarming ones are the unexplained charges and surge of data use.
The first one mostly happens if you are paying for a data plan or have your passwords for various online stores saved in your tablet, as the virus can rack up high charges before you even notice.
The second one happens when the virus wants to upload the information found on your device or download even more malware.
How Do You Protect Your Tablet From Viruses?
There are a few ways you can protect your tablet device from viruses.
First, be sensible of what websites you visit and ensure that you download applications only from reputable app stores, such as the before mentioned App Store and Google Play store.
Second, you shouldn't open any links or attachments in emails or text messages unless you are sure they come from a trusted source.
In addition, always keep your device up to date with the newest software updates because software updates generally patch the latest security holes and software vulnerabilities.
While connecting your tablet device to a personal computer or some other device, be sure that the device is free of viruses. Last, install and use some kind of security software.
Good security software will have many valuable features that can help protect your device and data from threats you aren't even aware exist. In the next section, I will talk about different security software that could be helpful to you.
What Is The Best Security For Your Tablet?
There are many options for choosing the suitable antivirus software for your tablet device. It only depends on whether you are willing to pay for it or instead go the free route.
There are decent competitors in both realms, but you need to keep in mind that most free antivirus software comes with limited options, and you need to pay for the "premium" version to get the full usability out of it.
With that in mind, here are some options that might be of use to you.
Bitdefender many consider mobile security as one of the best antivirus software both for your mobile phone and tablet that you can buy. It has many useful features such as real-time protection for Google Chrome browser, anti-theft capabilities, and even an integrated VPN that is limited.
There is also an autopilot feature that claims to make smart recommendations based on your system and usage pattern.
These things aside, the most important thing is the virus protection, and it sits at an astounding 99.9% when tested by the independent antivirus test labs.
If you want excellent protection with some added features, this is the suitable antivirus software for you.
Norton mobile security is the second paid option that shares many qualities with Bitdefender mobile security but at a much higher price.
There's an integrated anti-theft feature, spam phone call blocking, and Wi-Fi security checks. The antivirus capabilities were proven top-notch when tested by independent antivirus labs.
The high price is somewhat justified by the fact you can protect up to three devices.
Another paid option comes in the form of Trend Micro Mobile Security. It's the most feature-rich antivirus software out of the bunch, but it's also one of the most expensive options.
Some features include a built-in privacy scanner, anti-theft capabilities, Wi-Fi security checking, parental controls, Pay Guard, and web protection.
It had a 100% virus protection rate when tested by independent antivirus test labs, making it the highest protection antivirus software.
If you are willing to pay the steep price and can find a use for its many features while having the best protection, this might be the right choice for you.
Starting with the free antivirus software, we have Avast Mobile Security. It comes with an excellent virus scanner and some anti-theft and performance-boosting capabilities.
The only downside of this application is the ads showing up, but you can disable them by paying a small monthly or yearly fee. If you want free antivirus software with some added features, you should look into this option.
Another free option is the AVG AntiVirus Free which comes with most of the same features as Avast Mobile Security, more or less the same virus protection rate and ads showing in the free version.
The significant difference is that with the Pro version, you get added features like the Photo Vault for securing your photos, app lock and extended anti-theft capabilities, and the option to disable ads.
The two mentioned antivirus software differences are slim, and you won't go wrong with either of them.
I would like to mention another two well-known free antivirus software that come in free and paid versions respectively so that you can upgrade anytime you like. The two programs are called Avira AntiVirus Security and Kaspersky Internet Security.
Kaspersky is the well known option as its Windows counterpart has been on the market for years and during that time grew a serious reputation because of the top-notch malware detection capabilities it provides.
Their mobile application shares the same excellent virus detection capabilities with some added features that could come in handy.
The features include some great anti-theft capabilities, giving you the ability to remotely lock the device or wipe the data on it if it has been lost or stolen.
There is also support for Android Wear, so you can access all the anti-theft capabilities through your smartwatch if needed.
Although less known than Kaspersky, Avira is still at the top of the game with antivirus software. The quality of their antivirus engine was proven to be excellent, and the application comes with some unique capabilities.
Some of them are the Permissions Manager and the Identity Safeguard.
The Permissions manager rates your applications on a privacy scale to help you decide if you will trust them with your data. The Identity Safeguard checks if your email address and other personal information could end up getting leaked during major data breaches.
There are also some standard anti-theft features such as the ability to locate your device, wipe the data of it, or remotely triggering the alarm.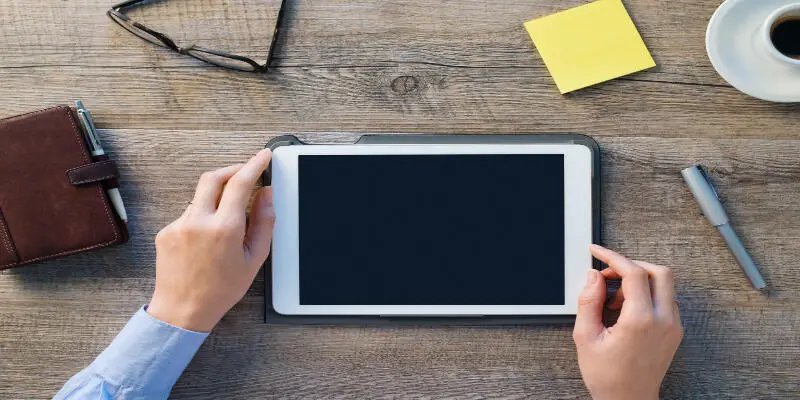 Do You Really Need Protection For Your Tablet?
Well, I would say not really. In my opinion, the Android and Apple operating systems are doing a fine job protecting your device.
Just careful and don't enter shady websites, open attachments from suspicious emails or download anything from nonreputable places.
You shouldn't do things like this in the first place, but if you do, maybe you should look into some antivirus software that has the features you like.
I think every application you need is already available in the most well-known stores, so there isn't a need for you to resort to downloading applications from shady stores.
There's no need to worry about getting your tablet infected by a virus if you use your tablet for everyday things, but there is always a possibility, so be careful.
Conclusion
Many computer devices can get infected by viruses, and tablets are no exception to that rule. Depending on the type of device you have and how you use it, you might want to look into some type of antivirus software to be sure your data is safe.