Disclaimer: This post may contain affiliate links, meaning we get a small commission if you make a purchase through our links, at no cost to you. For more information, please visit our Disclaimer Page.
Virtually every internet user will agree that ads are very annoying and distracting. It gets more annoying when it comes on repeatedly and most especially when you are in the middle of something important. The truth is most free sites use the money generated from advertising to maintain their website. But you can do something about it.
iOS allows third-party developers to create apps that block ads. Then another problem arises as some ad blockers can also be frustrating. How do you choose the best iOS ad blockers among the bunch, with many of them on the app store? Here are my thoughts after testing many as a blocker on both iPhone and iPad.
So far, my favorite ad blocker is the 1Blocker because it gives me control over what my safari browser can block. Since I installed this app, I haven't noticed a single ad. However, other ad blockers do well, including AdBlocker, Ad guard, Firefox focus, and many others.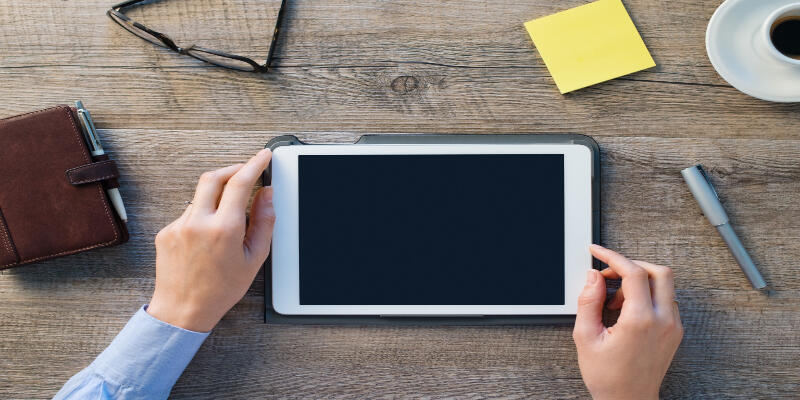 It will help if you read this in-depth review of the ten best iOS ad blockers for your iPhone and iPad in 2021. With no further ado, let's quickly dive right into it.
What Is AdBlocker?
Adblocker or content blocker is a simple software designed to prevent ads from showing on a website.
Ad blockers are mostly browser add-ons and are very useful on the iPhone Safari browser. Aside from the fact that it blocks advertisements, it also has some other functions.
Furthermore, Ad blockers also stop tracking scripts from loading on your browser. Thus, it prevents companies from tracking your activities on the internet. This set of ad blockers are content blockers.
Benefits Of Ad Blocker
Advertisements are nothing but a way that free websites generate revenue for their site owner. Other websites also run scripts to track your activities, but you will be able to stop it with an ad blocker.
Whether you are using an ad blocker to block advertisement or script, these are some other benefits of an ad blocker.
Increase Page Loading Time
Many websites that run so many ads tend to have a slower loading page. The reason is that a page loads from the top down. Most of this site adds the script at the top of the page, which takes a longer time to load.
But with an ad blocker, you will find the page loading more quickly than ever.
Cleaner and Neater Screen
Many times I have found these annoying ads blocking the screen. And spreading all over the screen. However, with an ad blocker, the screen is all yours.
Data Saver and less traffic
Most of the ads contain pictures and videos that can suck up data and increase traffic. Adblocker can save you from that gigantic video that pops up now and then.
With fewer ads appearing on your screen, you will efficiently utilize traffic while browsing.
Secure Connection and Privacy
You have your privacy when you browse the internet since an adblocker has done good enough to block tracking scripts. On another view, you don't need to download an antivirus if you trust your ad blocker.
Best Ad Blockers For iPhone And iPad
Below, I have listed out the ten best iOS Ad Blockers for your iPhone and iPad. Interestingly, the list is grouped into two categories; "paid ad blockers" and "free ad blockers."
1Blocker
Currently, 1Blocker is the main app I use for blocking content on my device. What made me stuck with the app is the functionality, and it's a relatively low price. It gives me control over what my safari browser can block.
I can block disturbing ads, sneaky trackers, and other annoying elements like adult content on sites.
1Blocker is easy to use. What you need to do is flip on switches to decide what needs to be blocked. Another good thing about the ad blocker is that it automatically updates itself. You don't need to set anything after the first setup. The app is lightweight, and it doesn't drain battery or data from your phone.
Another thing that is worth mentioning is that the app itself helps the Safari browser block the ads. This reason makes the blocking super fast and efficient because Safari knows what to block based on 1Blocker recommendations.
Last, I want to emphasize that the 1blocker is safe, secure, and private. It does not have access to your data, browser nor does it track your activity. The only way it blocks ads is through a recommendation to safari browsers.
1Blocker works on iOS 13.0 upward and Mac OS 10.15 or newer. 1Blocker is free to download on the app store but with an in-app purchase starting from $1.99.
Pros
Cons
AdBlock
AdBlock is originally known as AdBlocker and is very common among iOS users. It has over 50 million iPhone and iPad users globally. It is an extension that allows you to block disturbing ads and other annoying content from your Safari browser.
One good thing about the ad blocker is that it has an in-built anti-tracking feature. This feature allows any iOs user to block tracking scripts.
You can also create a local DNS proxy from an iOS device. This feature allows you to block DNS locally rather than remotely.
AdBlocker can create ad-block rules and URL-based blocklists. The ad-blocking rules can be exported or transferred through synchronization between two or more Apple devices. The AdBlock ensures users have the best experience while browsing the internet. To reduce distraction, it provides a widget that can easily enable and disable the DNS proxy.
If you are more concerned about content ads such as banner ads and pop-up notifications, AdBlock is right for you. You can download the AdBlock on the app store.
Pros
DNS proxy that blocks local contents, no need for remote server
Capable of creating custom ad rules and sharing them between the Cloud
It works with both browser and game
It works on both wifi and data network
Compatible with old iOS 8
Cons
Wipr
Wipr is also a favorite for many iOS and Mac OS users because of its function as an ad blocker. Wipr block ads, disable tracking scripts, stop EU cookies, GDPR notices, cryptocurrency miners, and other things that can risk your privacy or reduce your online experience.
Wipr has an enhanced ad block list that prevents hackers from accessing your data and online activities. The best part of the ad blocker is that it has a strict 'No Ads' policy. So it does not compromise or collect money from third-party companies.
Another reason Wipr is worth trying is that the app is updated twice a week. It also enhances protection by changing its web space consistently.
Wipr does not need many configurations, and it is a set-and-forget kind of blocker. It does not interfere with your browsing because it does its work in the background.
With Wipr, surfing the internet with your Safari browser becomes easier and faster, especially on iPhones. However, the price of Wipr is $1.99, and it works on iOS 12.0 and later. You can download the Wipr on the app store.
Pros
Cons
AdGuard
If you want a free ad blocker, AdGuard is one of the best in this regard. However, it also has a paid pro version. The AdGuard free version is good enough to do everything you expect from an ad blocker.
It is capable of blocking any ads effectively and protecting you from tracking scripts. It has over 50 popular filter lists you can choose from, such as EasyList and EasyPrivacy.
Another interesting feature of this free ad blocker is that it allows you to block ads manually. For instance, if it cannot block an ad, you can manually select it from the screen, and the AdGuard will continue to block such an ad.
The premium AdGuard offers more robust features such as custom filters, DNS privacy, security filters, and many more. The pro version is available at $0.99 per month in the app store.
However, even without an upgrade, you will have a nice experience with the free version. You can download the AdGuard on the app store.
Pros
Cons
Firefox Focus
Firefox Focus is not a traditional ad blocker, but it is an effective browser with in-built ad functionality. It is produced by Mozilla, the maker of the popular Firefox browser, to focus on content blocking. It blocks ads, tracking scripts, and other annoying elements that interfere with browsing.
If you don't want to use Safari's extension and don't mind browsing with a third-party app, Firefox Focus may be the right option for you.
Firefox Focus is a great app for privacy and can also block virtually all ads. The amazing thing is that it does not save your web history, and also, you don't need to worry about your password, cookies, or anything similar.
But some people may consider this feature as a downside. However, this feature of the Firefox Focus is better than Safari's "Private Mode" if you would consider it.
It is possible to integrate the Firefox Focus ad-blocking features into your Safari browser. All you need to do is open the Settings app on your iOS phone. Then scroll down and click on Safari. Click content blockers and the switch next to Firefox Focus to on it. Download the Firefox Focus on the app store here.
Pros
Cons
Ka-Block
Ka-Block is an open-source extension blocker that functions with iOS and Mac OS safari browsers. Ka-Block will make your browser fast and optimize your battery by blocking pesky ads and tracking scripts.
Many iOS users prefer it because you can curate your filter list and block any ads you find annoying. Ka-Block is very easy to use and set up, so you don't need to bother much about the setting.
The Ka-Block is a lightweight and very easy-to-use blocker. It is transparent and does not invade your privacy. Anyone with knowledge of coding can dig into the app to check that the app is safe and secure.
The best part is that Ka-Block is free to download and use on any iOS and Mac OS devices. With that said, you can download Ka-block here.
Pros
Cons
BlockBear
BlockBear is an easy-to-use adblocker that works for iOS devices. It allows you to browse the website without worrying about ads and pop-ups. It can block any ads on the internet, including tracking scripts and other content you found annoying. It can block banners, pop-ups, and text ads.
With BlockBear, you will remove element clusters from your visited websites. It saves you time by loading your browser four to five times faster than before.
BlockBear provides added privacy from third-party tracking and a whitelisting option for desired websites when browsing. It is easy to configure; all you need to do is click on the switches to turn up desired ad-block settings, online tracking, or social buttons.
However, the app can only be installed on iOS devices starting from iOS 9 and 64-bit processors. The reason is that Apple limits the blocker app to devices with the above specification.
BlockBear is a good ad blocker that allows you to perform any ad blocking function. BlockBear is free to download on the app store.
Pros
Cons
AdBlocker
AdBlocker is a reliable and easy-to-use adblocker you will want to download on the app store. It differs from Adblock or AdBlock plus. It works with iOS devices like iPhone and iPad with iOS version 9.0 or newer. It guarantees to make your browsing faster by blocking unnecessary ads and tracking scripts in your Safari browser.
AdBlocker can block any ads, including banner ads, pop-ups, text ads, and much more. In addition, it can remove and block tracking from spy websites.
AdBlocker is a free ad blocker that you can upgrade for as low as $2 per month, including a 1-week free trial. However, the free version can do everything you'll expect from an ad blocker app. You can download the AdBlocker on the app store here.
Pros
Cons
Avast Secure Browser
Many people might have used or heard about Avast. Avast is a popular name known for protection against viruses and malware. It is popular among Windows users.
However, if you haven't heard about them, they are a reputable company that sells antivirus for many years.
The Avast Secure Browser is a browser on its own and not a Safari browser extension. However, it offers all-around protection such as VPN, ad blocking, and data encryption.
Over 400 million users have downloaded the app because of its privacy feature, security, faster browsing without ads, robust encryption, built-in VPN, private custom browsing, and much more.
The app is free to download on the app store, and it is compatible with iOS version 11.2 or later. However, it has an in-app purchase starting from $1.49.
Pros
Cons
Purify
Purify is not the least among our top ten best iOS ad blockers. It is one of the most effective ad blockers on the app store and used by many iOS users. Purify is designed for a fast and better browsing experience. And it can block annoying ads, tracking scripts, and other disturbing elements.
Purify is a simple, easy-to-use, and effective ad blocker that you can trust to block ads on your mobile phone. It also allows you to manually block ads and elements that drain your data and battery.
The Adblocker blocks any ads on the internet, including banners, images, scripts, custom fonts, and other pop-up ads.
Purify also allows you to whitelist the website that you like. The whitelist is like that of 1Blocker that you can do via a share sheet in Safari. Purify is not free; you can download it at $2.99 on the app store.
Pros
Cons