Disclaimer: This post may contain affiliate links, meaning we get a small commission if you make a purchase through our links, at no cost to you. For more information, please visit our Disclaimer Page.
Many people like to use M.2 to SATA adapter for data storage. But is it ok to use M.2 to SATA adapter?
You can use the M.2 SATA adapter to build high-performance storage since it supports multiple RAID modes. The adapter allows achieve greater data redundancy and can enhance SSD capacity. Also, the adapter supports non-RAID operations that maximize the speed of transferring files.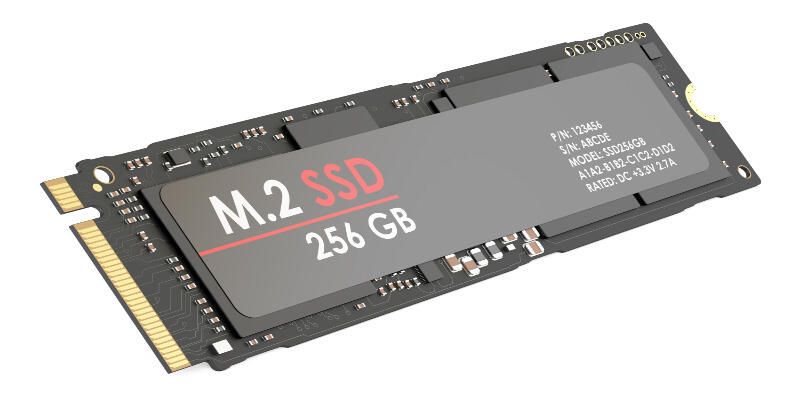 Can You Plug M.2 Into SATA?
Plugging an M.2 into SATA is easy. The device comes with hardware that allows you to plug it into SATA. Once you plug it in, you will get it running in an instant. Note that you do not need to download drivers or any other hardware to get started.
You may only need to install two M.2 SATA drives in the 2.5" drive bay to get started. It configures the RAID array and increases storage performance by a big margin.
The adapter supports multiple RAID modes such as RAID 0,1 and spanning. These are vital elements that are critical in increasing your SSD capacity and data redundancy.
Also, pairing it with a multiplying port controller allows the SSD adapter to support non-RAID operation. It means that you will be able to use each drive independently.
This is vital in helping to maximize the speed at which you can transfer files.
Plugging the M.2 to SSD adapter is, therefore, a great way to maximize file transfer. It increases the speed to about 6Gbps. Also, the adapter enhances the performance and the stability of the M.2 SSD.
Do M.2 To SATA Adapters Work?
M.2 to SATA adapter will make it easier for you to upgrade your computer and increase its performance and capabilities.
With a 2.5" drive, you will plug in the M.2 to the adapter to enhance your storage capacity. But you may experience a few issues where the M.2 drive will be shown as a boot option.
It is a minor problem you can solve by updating your motherboard BIOS with the latest firmware. Luckily, you can get the firmware online and update the BIOS.
This will enable you to see the hard drive and configure it to enhance the performance of your computer.
You may also use a PCLe 3.0 to help you enjoy the adapter's full bandwidth. If your motherboard supports booting from PCIe, you are likely to get started faster. Also, it allows your SSD to operate at full speed.
But if you encounter problems, consider the following swap procedure:
· Install your M.2 SSD into the Lycom Card
· Install the card into PCIe inside your PC on any of the PCIe slots
· Get the relevant software from google depending on the adapter you want to connect your SSD to
· Reboot the PC, and you will be good to go
How Do I Convert M.2 To SSD?
Of course, you can convert your M.2 to SSD by using a SATA adapter. Once you convert it, it will go a long way to reducing data transfer issues.
Also, it enhances the file speed transfer to 6GBps. Note that a functional M.2 SSD will help you save on electricity bills since it consumes less power than regular platter drives. Besides, it is less bulky and reduces the number of cables required for connections.
You will need to access the M.2 drive using an external source like a SATA drive enclosure. You will then need to turn the M.2 drive into a regular 2.5" SATA solid drive.
Note that the M.2 can resolve extensibility issues that mSATA SSD users face. When you convert M.2 to SSD, it helps to bring superior capabilities to your computer. It will do this without the need to increase the size of the computer.
It will help you enjoy a massive 6.0 Mbps SATA storage capability at the end of the day. Also, it enables and allows for 2, and 4 lane transfer speed which allows for 900 MB/s reads and, of course, 800MB/s write.
This is important to anybody that wants to take advantage of SSD's ability to transfer data in parallel.
Is It Ok To Use M.2 To SATA Adapter?
Using M.2 to SATA adapter is fine since it helps to build your PC, enhances speed, and gives you the enormous storage space you need. Note that you cannot connect your M2 drives to your motherboard.
Instead, you will need to use the SATA adapter or a connector slot. Here are the pros and cons of using the M.2 to SATA adapter.
Pros
· M.2 utilizes a standard SATA or PCIe interface, which plugs into the motherboard. It allows you to utilize the M.2 drives in a less cluttered and cleaner environment.
Also, it greatly reduces the number of cables to be used. But you will get more speed if you use a 2.5 drive.
However, you will need to connect it to the motherboard through a SATA cable. It allows you to create more space on the M.2 SSD.
· M.2 SATA drive is fast and could be a good option if you plan to start using your computer for gaming. It ensures maximum file transfer speeds that optimize the SATA controller.
Further, you must ensure that M.2 drive utilizes the NVMe interface protocol if you are interested in speed.
·An SSD adapter is suitable if looking for something that can support the non-RAID operation. Besides, you can pair it with a port Multiplying SATA controller.
It allows you to use both drives independently. Therefore, the M.2 RAID adapter will support and provide the TRIM you need to enhance the M.2 SSD stability.
SSD is becoming popular in the lives of ordinary users. You can use them to enhance your computer storage spaces. But the type of SSD you use will determine the operating system download speed.
It guarantees a faster data transfer and allows your PC to boot quickly.
Computer storage continues to improve with the M.2 factor bringing in solid storage that opens your new data transfer interface. This is becoming important in the modern consumer market. Switching to SSD guarantees you better storage at a reasonable price.
Also, they can fetch more than 15x the speed of your fastest hard drive. What does this tell us?
The M.2 SSDs take advantage of NVME protocol to ensure lower latency, making your computer run smoothly. It reduces the time it takes to load a video and reduces computer boot times.
When connected to the SATA adapter, it performs better. Also, M2 connectors will easily plug into the motherboard, meaning that you will not need any extra cabling.
Therefore, converting M2 to SSD is something you will need to consider if you want to build portable storage that reduces weight and space.
M.2 storage is becoming an important aspect and will play a role in the computer storage capabilities that will easily allow you to carry out upgrades.
M.2 SSDs are reliable compared to the traditional hard drive. They do not degrade and will last for a longer period.
Cons
Compatibility problems- it is sometimes challenging to find an M.2 drive that fits in your computer motherboard. So, it may require that you get help from an expert.
M.2 connectors may only support a few keys, therefore, they may not connect with most keys.
Some M.2 may not support NVME, so it may be challenging to enjoy the faster data transfer.
In some cases, it may require that you switch the SSD to PICe mode in the BIOS.
When the M2 drive uses a SATA connection, it reduces the performance of your computer.
Some motherboards do not support M.2. So, you will need to explore the connection available on your motherboard before buying your M.2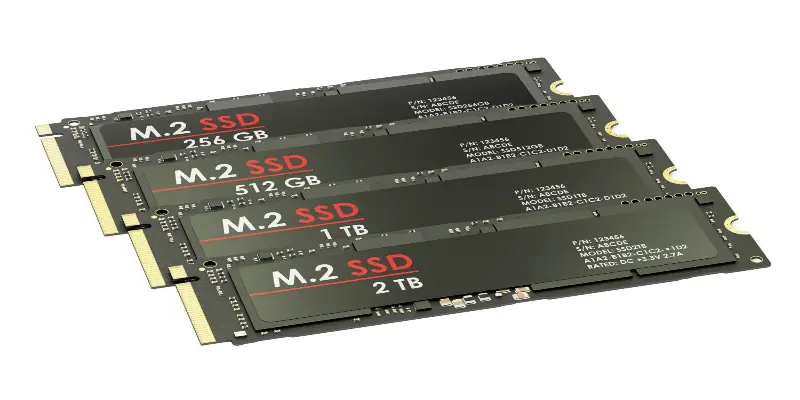 Conclusion
Indeed, you have everything to gain when you use the M.2 to SATA adapter. It helps to increase your computer storage capacity enormously.
Besides, connecting the M.2 adapter to a SATA connection boosts performance and will enhance the speed of your computer.