Disclaimer: This post may contain affiliate links, meaning we get a small commission if you make a purchase through our links, at no cost to you. For more information, please visit our Disclaimer Page.
Gamers who are looking for a console that is full of classic games may want to consider purchasing an original Xbox.
The Original Xbox, released in the Q4 of 2001, is Microsoft's first installment in the Xbox series of gaming consoles. Buying this console today is worth it because of a few reasons. First, it'll allow you to play your old, favorite games. Besides, the gaming console is cheap and readily available.
How much did the Original Xbox sell?
As you already know, the Original Xbox is Microsoft's first-ever installment in the Xbox series of video game consoles. The gaming console was launched in November 2001. The game was released about a year after the release of Sony's PlayStation 2.
At the time, Microsoft decided to release the Original Xbox console because it felt Sony's PS2 was going to threaten the PC for entertainment purposes at home. To remain relevant in the industry, the company released the Original Xbox, with the variations of Microsoft Windows and DirectX as the console's operating system.
In the first few weeks of releasing the Original Xbox, Microsoft was able to sell over 1 million units of the video game console. At the time, the company sold the console at a starting price of $299.
Even with the massive sales and all, Microsoft struggled to make a profit from the release of the Original Xbox console. This was mostly because of the high cost of manufacturing the Xbox, about $425 per unit.
A few months after releasing the Original Xbox, Microsoft decided to bring down the price of the console, selling it for $199. The company took the move primarily to further drive the sales of the consoles.
Overall, Microsoft lost a total of $4 billion from the sales of Xbox. The only good thing, however, about the release of the Original Xbox, is that it helped Microsoft better understand how the gaming console industry works.
The bottom line is that Microsoft's original Xbox sold for $299 initially when it was released in November 2001. The Xbox console was later sold for $199 in 2002.
Here's the price of the Original Xbox console today
Today, the Original Xbox console is available in different types, including the limited edition original Xbox, refurbished or used. The price of these products varies, depending on whether they are used, sealed, or refurbished.
For instance, the Original Xbox console now sells between $39 and $400 for the used products. In this case, how high or low it sells for depends on condition. It may cost more for add-ons like controllers, all the cables and some games.
As for the refurbished Original Xbox console; the price range is between $41 and $237. Speaking of the sealed Original Xbox console, you should be able to get one of them at $500.
Is the Original Xbox worth it?
The Original Xbox is a classic video gaming console developed by Microsoft. It has been around for more than 20 years. Buying this gaming console in 2022 is worth the money because of several reasons.
The Original Xbox is an amazing console that allows you to play classic games. Once you start playing a few games on the gaming console, you will most certainly want more and more of them.
Furthermore, another good thing about buying the original Xbox game console is that it's beautifully designed. Yes, this gaming console comes with a special design, which you can find on the newer Xbox models. It packs a crowning letter 'X', which probably got its name because of Microsoft DirectX technology. It also comes with a macho black ribbing.
Overall, the Original Xbox gaming console comes with a stylized look and a functional design. It comes with four controller ports on its front, as well as a built-in ethernet port for Xbox Live online gaming service and an internal power supply.
Furthermore, unlike the modern Xbox models designed by Microsoft today, the classic original Xbox console is very fast to play. You don't have to wait forever just to play the console. All you need is to open the game tray and put on your favorite disc and you can start playing it in a few seconds.
Speaking of speed and convenience, you need to give it to the Original Xbox built-in hard drive. The gaming console has a reliable and fast loading and saving progress compared to the PS2 console, which happened to be its major rival. Another good thing about the console's hard disc is that it's capable of storing progress easily across several different games.
Enough of the original Xbox's hard disk; now let me talk about its controller. The console features a Controller S gaming pad, which is pretty comfortable to hold for several playing hours. The controller also comes with an excellent breakaway cable.
The most interesting part of the Original Xbox is that it's still readily available today even though it's the first installment in the Xbox series of gaming consoles. Since it's not rare, the product is very cheap to purchase. Matter of fact, you can always buy a good Original Xbox for as low as $39 or less.
Lastly, there are many games available for you to choose from for the Original Xbox gaming console. Some of the most popular ones are Star Wars: Knights Of The Old Republic, Burnout 3: Takedown, Freedom Fighters, and Mercenaries: Playground of Destruction. All these games, and many more, are very interesting to play.
Apart from that, playing them today will bring back old-time memories of when you used to play them two decades ago.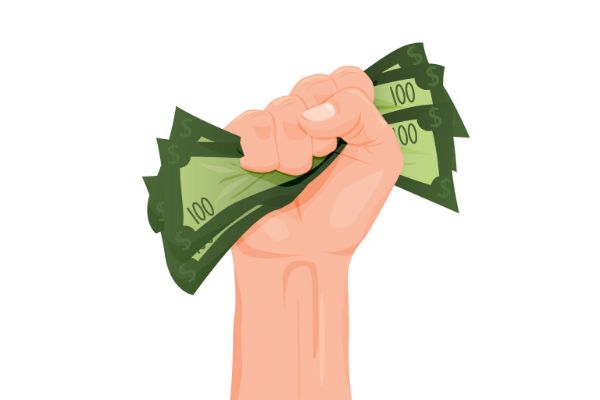 Where can I sell my Original Xbox for cash?
As earlier mentioned, the Original Xbox gaming console is certainly worth having at home. If you already have this OG console and are considering selling it for cash, there are several platforms that you can visit to advertise it. The interesting part is that you can always make up to $400 for your already used Original Xbox, depending on the working conditions of the console and how old it is.
Declutter
Declutter is one of the most popular platforms that'll allow you to turn your Original Xbox into money. This platform has been around for a while now; it has a proven record when it comes to selling the Xbox console. In addition to this, the platform provides free shipping and pretty fast next-day payment.
To sell your Original Xbox console, however, there are a few steps that you're required to take. The first one is to evaluate the current price of the Xbox, using Declutter's valuation engine.
After that, you'll be required to complete an order to sell the gaming console and take advantage of the company's free shipping to have your device sent across to Declutter. You can check here for more information regarding how to get your Original Xbox console exchanged for money.
Cell tech
Cell tech is another platform that'll allow you to sell your Xbox console for cash. All you need is to visit the company's website, give information regarding the working conditions of the console, get a reasonable price and have it sold quickly. You can check here for more information regarding this platform and how to sell your gaming console with ease.
Others
Other platforms that you can visit to sell your Original Xbox video games console are Facebook marketplace, Gadget Salvation, Swappa, Trade4Cash, eBay, Reddit (r/GameSale), and BuyBackWorld. Prices vary and you could get more or less than the prices listed in this post.