Disclaimer: This post may contain affiliate links, meaning we get a small commission if you make a purchase through our links, at no cost to you. For more information, please visit our Disclaimer Page.
There is no Google Finance app for iPhone. All activities with Google Finance have to be done through Google Chrome, and it is still easy to access and use even though there is no designated app. For iOS, some good alternative apps are Finviz, MarketBeat, Yahoo finance, and Apple's Stocks app.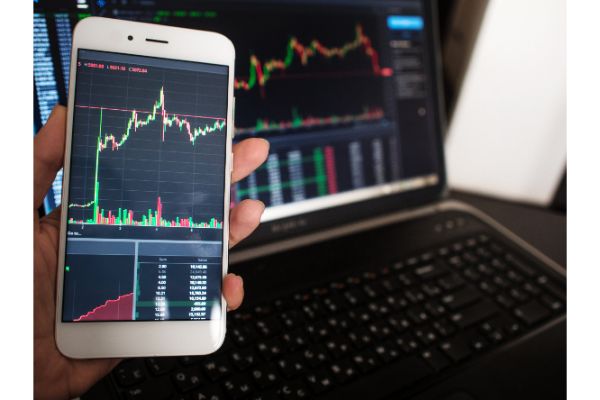 Does Google Finance Have an App?
Google Finance does not have an app, and neither Android devices nor iPhones have a Google Finance app. You can search through Google Play Store and Apple App Store, but nothing will appear. Each app store has an alternative selection of finance-related apps that may suit your needs.
Since Google Finance is completely hosted on the web, you can have shortcuts routed to your desktop or mobile. There is a Google Finance widget on Android and here is how to get the widget:
Open your Chrome app
Type Google Finance in the search bar and click on search
Select the Google Finance website, and it will open
Tap the three small dots located on the top right corner of the screen
On the drop-down menu, scroll to the Install app option
Click to Install the App and wait for about 1 minute
Check your home screen for the app icon
Once located, you can close Google Chrome and test the app
Tap the app icon, and you will get to the Google finance landing page
This shortcut takes you to a page not directly on Google Chrome. If you want Google finance as an extension on chrome, here's the link to the extension.
Is There a Google Finance App for iPhone?
Google Finance provides financial information and business news on a website hosted by Google. It is a valuable tool for anyone dealing with the stock market or interested in improving their financial prowess.
iPhone has no specific Google Finance App. Because Google hosts Google Finance, you will have to access it via Google Chrome. To use the features it provides, you must create a Google account or simply log in if you already have one.
The finance-related app by Google that iPhones have is Google Pay, and it is available on iPhones running iOS 10.0 or higher. The functionality of this app on iPhones is a little limited compared to that on Androids. Google pay is very similar to Apple pay. If you're looking for a stock app on iPhones, Apple has a stock app preinstalled, or you can browse the App store for stock app like Yahoo finance.
Google Pay is an online payment system and digital wallet platform that permits in-person and online contactless purchases on mobile devices. Android phones, watches, and tablets can use the app to make payments.
By using near-field communication (NFC), Google Pay transmits card information and facilitates the transfer of funds to the retailer. Besides the addition of two-factor authentication, it is similar to other forms of contactless payment used in many countries.
Payments are not the only services Google Pay provides. It also supports passes/tickets including, store cards, coupons, movie tickets, car keys, boarding passes, event tickets, campus ID cards, loyalty cards, and public transportation tickets.
Initially launched in 2015 as Android Pay, it was rebranded in February 2018 with an updated design. On November 18, 2020, the United States' version of Google Pay got a new design based on the app's previous Singaporean/Indian versions.
The new version of the app includes three new tabs:
Insights—This allows you to connect your bank accounts and get a searchable overview of your finances.
Pay—it includes your transaction history using tap-to-pay, as well as peer-to-peer payments.
Explore—you will find discounts and deals from Google in this space.
Is Google Finance Discontinued?
Google Finance was launched in 2006, and it was a popular tool among investors to read the news for their favorite companies, monitor their portfolios, and view real-time stock charts.
In 2008, it was one of the first financial news websites to receive real-time stock quotes from the New York Stock Exchange and NASDAQ. Google Finance received cosmetic changes in 2014 and 2015, respectively.
Although Google Finance was not discontinued, it received significant changes in 2017 that greatly reduced its popularity. Google product manager Haimin Lee announced on November 28, 2017, that they would integrate the platform into Google search on the mobile web and desktop.
The aim was to make Google Finance more user-friendly and accessible for a wider audience because the global search interest in stocks and finance had increased in the last few years. The most notable feature, Google Finance portfolios, was scrapped.
The portfolios enable users to track their investments over time, including profit or loss calculations, and form data visualizations based on the information received. Users could download their portfolios in OFX or CVS format before the changes took effect.
They officially discontinued the old version of Google Finance in March 2018. The new version only provides real-time stock and currency prices, some news stories for large-cap publicly traded companies, and general market news. For most investors, it does not offer everything they want when researching a stock.
However, it still brings market research and data into Google search results. The features removed from the old Google Finance are:
1. News
News results from websites included in Google News are no longer available. While most financial news websites could display their content for companies, only a selected group of key publishers can now show their headlines.
On the one hand, the quality of news appearing on Google Finance has improved, but less company-specific news is available
2. Portfolios
If you have investments with multiple brokerages, portfolios are perfect for you because portfolio trackers make it easy to see your entire portfolio in one place. Google Finance portfolios were simple to use and popular.
Investors used it to track the value of companies in their stock portfolios, see upcoming earning dates and conference calls on their watch lists, and compare their stock performance to major market indices.
Daily snapshots of how your portfolio is performing, along with the largest detractors and contributors to your portfolio, are no longer available.
3. Google Domestic Trends
This unique feature enabled users to see a chart of search traffic effects across specific industry sectors.
4. Stock Screener
This tool allowed users of Google Finance to find companies by sector, market cap, dividend yield, P/E ratio, country, and other metrics. A primary tool that enabled investors to identify trades directly.
5. Fundamentals and Company Overviews
Besides significant financial metrics (market cap, dividend yield, trading volume, etc.,) Google Finance had a summary of companies' business models from Reuters and upcoming events, a list of key executives, and links to other resources like MSN Money and Market Watch. On the current Google Finance, only an abbreviated company description exists.
Even though no single app or product can replace the old Google Finance.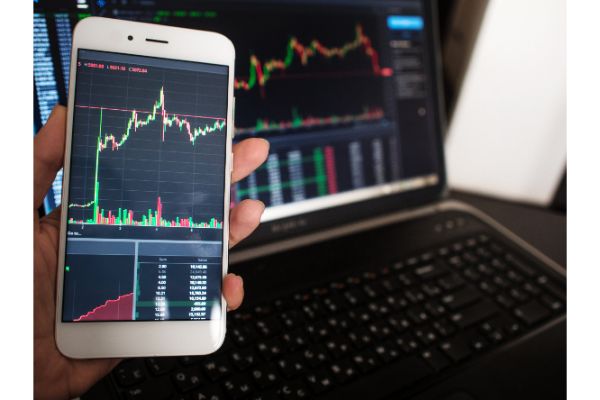 Alternatives to Google Finance
FinViz is perfect for quantitative investors as it helps you identify and add the correct positions to your portfolio. It has a stock screener, innovative sector maps, news headlines, and a portfolio monitoring tool. Good news is there is an app for iOS.
MarketBeat provides some of the best company profile pages on the internet. You can view real-time financials, analyst recommendations, dividend information, and insider trading activity for any company. MarketBeat is also available in the app store.
Yahoo Finance offers a portfolio monitoring tool, comprehensive company profile pages, and a stock screening tool. The downside to using it is the aggressive ad layouts. It does have an app for iOS, so you should be able to find it in the app store.
Apple's Stocks App pulls financial data from Yahoo finance, but it is a great way of keeping track of individual company's stock history and offers a nice user interface. The downside, however, is that there's no website, it's only accessible through iOS. My favorite part of the app is that when you are looking at a specific company's data, the app also lets provides some recent news about the company.
In September 2020, Google Finance got a mobile and desktop redesign that makes it easier for you to find market trends, relevant news to make better investment decisions, and data stocks that interest you. You can now build your watch lists to see earning details, stats and gather more context on how stock moves.
The expanded watch list feature allows you to explore model portfolios by creating your portfolios to track gains and losses easily. The new Google Finance also focuses on improving financial illiteracy.
As you explore stock details, there will be descriptions of critical terms, stats, and explanations to help you learn on the go. For example, hovering over a word gives you the definition of the term with a badge that tells you whether the company is a small, mid-, or large-cap company.