Disclaimer: This post may contain affiliate links, meaning we get a small commission if you make a purchase through our links, at no cost to you. For more information, please visit our Disclaimer Page.
We rely on our wireless connection to watch movies and shows on all sorts of streaming services- without it; it's like living in the dark ages or the 80s.
So when your LG TV suddenly stops connecting to your router, it can be very frustrating.
In this article, we'll walk you through 13 possible solutions to help you re-establish your LG TV's wireless connection and get back to watching the shows you love.
Top 13 Solutions to LG TV "Could Not Establish A Connection To Access Point"
1. Reset the TV and Router
The first fix to try when troubleshooting a faulty internet connection is to reset the devices. Unplug your LG TV and the router. Leave them unplugged for at least 30 seconds. 
Plug your router in first and wait for all the lights to come back on. Once the router is up and running, plug your TV back in and see if you can establish the connection.
2. Check for Any Interferences
Some items in your home can interfere with your internet connection, such as a microwave oven, baby monitor, and other routers. Even your neighbor's network can disrupt yours.
If your router is close to any of these items, move it to a new location where it can securely send its signal.
Keeping your router off the floor will also increase its strength. Avoid placing it near concrete walls, which will also block internet connection.
3. Connect with a WPS Connection
WPS stands for Wi-Fi Protection Setup. The WPS button on your router allows you to connect to your devices without a password. It is the easiest way to connect the internet to your LG TV.
Check to see if your router has the WPS button. Sometimes it features a symbol of two arrows shaped in a circle. 
Bring up the launch bar on your LG TV, and open the settings tab. At the bottom of the screen, select the All Settings option. Next, choose the Network menu and open up Wi-Fi Connection.
Once you have Wi-Fi Connection opened, select "Connect via WPS PBC." The screen will prompt you to push the WPS button on your router. After you press the button, it should connect.
4. Establish a Guest Wi-Fi Network
If your TV cannot connect to the access point, sometimes connecting it to a Guest Wi-Fi network will do the trick. Setting up a guest network only takes a few minutes.
Here are the steps to follow to create a guest Wi-Fi network:
Open your preferred browser.
Type your IP address into the browser.
You will then need access to the admin controls by entering your router credentials. You can usually find these on the bottom of your router.
After entering the correct information, you will have logged in. Search for the guest Wi-Fi settings. If you have trouble finding it, look for something that says either Network Settings or Wireless Settings for help.
Click on the settings to set up and enable your guest Wi-Fi network.
Name the network and create your desired password. Make the password something you can easily remember that others cannot guess.
Save the settings, and you are all good to go!
Once you have established a guest network, turn your LG TV back on and try logging into it to see if it works!
If you don't know your IP address, you can find it often on the bottom of your router or under the Wi-Fi settings tab on Android devices. For Mac users, select the Wi-Fi symbol and choose Open Network Preferences.
It is important to note that not all routers can provide a guest network. If you cannot find the settings to create a guest network, the option is likely unavailable.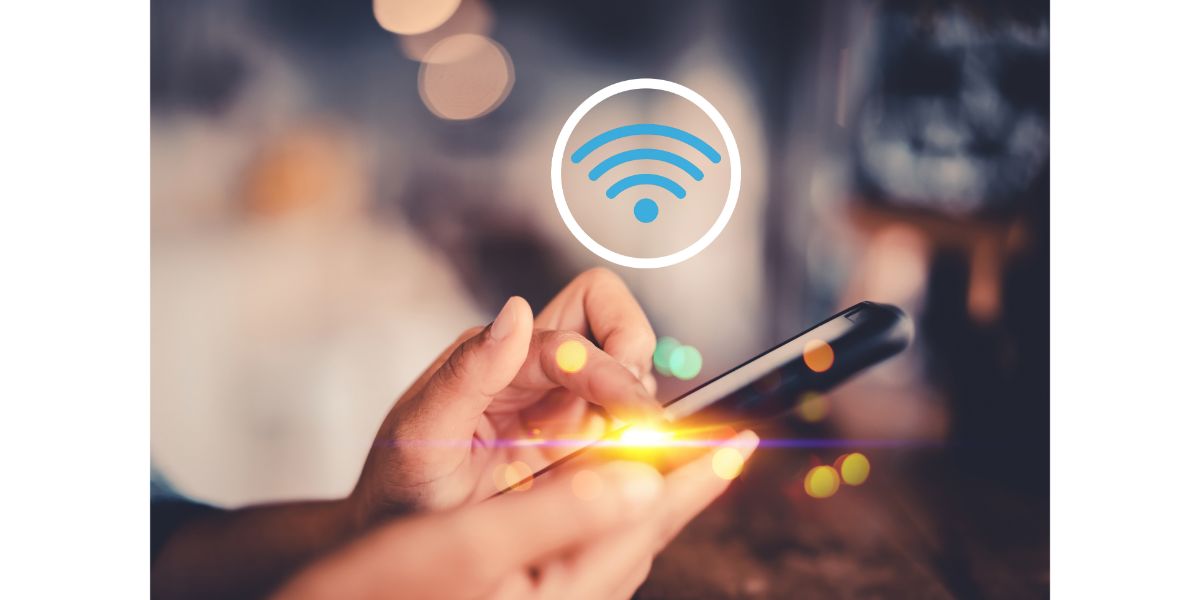 5. Try Connecting to a Mobile HotSpot
If you have a smartphone that is mobile hot-spot capable, try connecting it to your TV. You will need at least three bars of service to connect successfully.
This test helps you determine whether the problem is with your router or LG TV. If the TV connects to the hot spot's signal, your router is probably the source of your problems. Try contacting your internet provider for assistance if this is the case.
6. Turn Off LG TV Quick Start+ Feature
Quick Start+ is an LG feature that keeps your apps asleep instead of turning them off. The idea is that it will allow everything to load faster since they never actually stopped running.
The feature runs all of the apps simultaneously, even when your TV is off, which results in many things crashing and running much slower. Memory runs out quickly and weakens the system's ability to maintain the network connection with Quick Start+.
Here's what you need to do to turn off LG TV's Quick Start+ feature:
Press the settings button on your remote. It looks like a small cog.
Go to the All Settings section, which looks like three dots stacked on each other.
Scroll down until you reach the General settings option. Press the right arrow button to open the menu.
Press the down arrow until you find Quick Start+. Your Quick Start+ option will be inside the "Additional Settings" for some LG TVs.
Turn off Quick Start+. The circle for the toggle selection should move to the left when off.
Turn your TV off and test to see if it works properly now.
7. Turn Off Simplink Feature
Simplink is a function on LG TVs that lets you use your remote to control the basic functions of HDMI devices. For example, your TV remote can play, pause, fast forward, or rewind a Blu-ray player hooked up to your TV.
Though this feature has plenty of benefits, it can cause problems with the internet connection.
To turn off the Simplink feature, follow these steps: 
Press the settings button on your TV remote.
Go to the All Settings section, and select General.
Go down until you find "Simplink (HDMI-CEC)."
Toggle "Simplink (HDMI-CEC)" off.
Turn off the TV and turn it back on to see if it will connect properly now.
8. Adjust the Date and Time
While it may sound too simple, correcting the date and time on your device will allow it to establish a connection. Date and time settings will especially affect routers with a Lease Expiration. 
Instead of manually setting your time and date, choose to set it automatically. An automatic setting will allow your router to sync with the time and date more easily.
To change the time and date on your LG TV, follow these steps:
Press the settings button on your remote.
Go to the All Settings section.
Select the General option.
Go to Time ; Date.
Select "Set Automatically."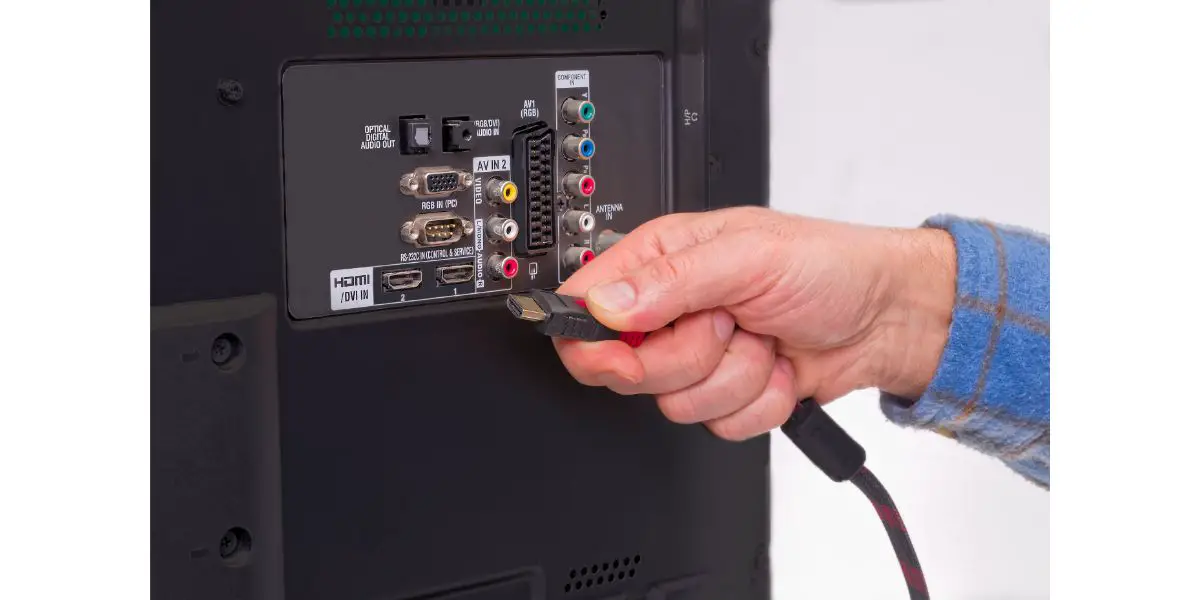 9. Create a Wired Connection
The world of wireless is wonderful, but sometimes a wired connection is stronger and more stable.
If you cannot connect to an access point via wireless internet, try using an Ethernet cord connected directly from the router to the TV.
10. Check for System Updates
This step only works if you can get a connection established. If an Ethernet cord works, you can check the system for updates that allow you to set up a stronger wireless connection.
You can find potential updates on the General settings menu under "About This TV."
11. Factory Reset Your LG TV
If other devices connect to your internet perfectly fine, the LG TV is the problem. Performing a factory reset, sometimes called a hard reset, can help eliminate any malicious software hiding in your TV.
Here's how to perform a factory reset on your LG TV:
Press the Smart button on your LG TV remote.
Next, select the gear icon in the top right corner to open settings.
Go to the General settings menu.
Scroll down until you find "Reset to Initial Settings."
After your TV restarts, select your desired language and your correct location.
Once the resetting process is over, connect to your Wi-Fi.
12. Remove USBs Attached to the TV
USB memory devices attached to the LG TV can cause interference. Turn off your TV and unplug the USB device.
Turn the TV back on to see if you can establish a network connection.
13. Schedule Repair Services
If none of the above steps worked, it might be time to contact LG's repair services team. You can schedule a repair on their website repair page.
To schedule a repair, you will need the following:
Your LG TV's model and serial numbers. You can find these numbers on the back of the TV or the package it came in.
You will also need to know the date that you purchased the television.
After providing this information to the repair services, you will need to describe the problems you are experiencing. Explaining the methods you have attempted will help the repair team narrow down the solution. Lastly, you'll provide them with contact information.
Final Thoughts
Solving any technical problem involves trial and error. If you follow through with the options on this list, you should have a working connection on your LG TV in no time!