Disclaimer: This post may contain affiliate links, meaning we get a small commission if you make a purchase through our links, at no cost to you. For more information, please visit our Disclaimer Page.
Buying a prebuilt PC is a great option if you don't know how or have enough time to build a new computer. Pre-built PCs are available from dozens of stores and individual sellers who offer new and used models. Find out the pros and cons of buying a prebuilt PC, how long they last, and whether you can upgrade one.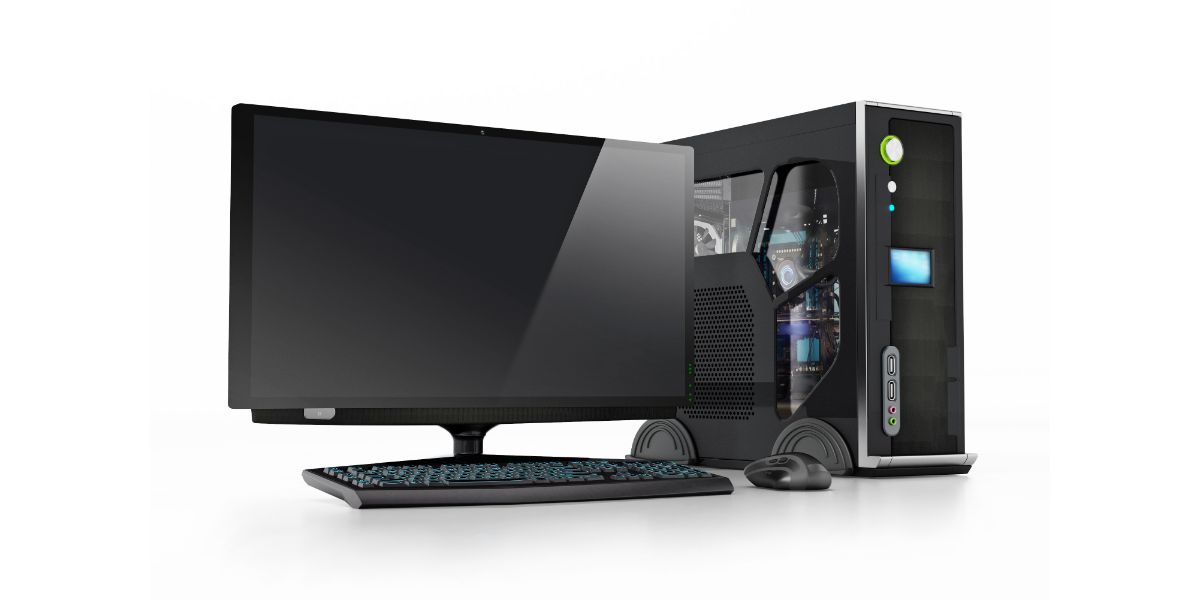 What are the Pros & Cons of Prebuilt PCs?
Which is better — buying a prebuilt model or building one yourself?
Buying one from a brand like Dell or Acer lets you get a PC that includes almost everything you need. Building one helps you create a custom PC designed just for you. Take a look at the pros and cons of prebuilt PCs to see which option is best for you.
7 Pros of Prebuilt PCs
The biggest advantage of getting a pre-built PC is it's ready to use right out of the box. You don't need to look for parts and put them together. It is the best option for those with little computer experience or knowledge.
1. Save Money
Though some people claim they can save money when they build a PC, the opposite is true for many people. One thing to keep in mind is that markups are common.
Do you remember how high the prices of graphics cards hit during covid? The chip shortage led to basic cards selling for double or even triple their original prices because there were so few on the market.
Depending on the parts you want and need, you might find high prices everywhere you look. A prebuilt PC comes with those parts already installed for a low price.
2. Finance Options
You'll love that many brands offer finance options if you need a PC now and can't afford to buy one outright. Instead of paying $500 to $1,000 or more, you make monthly payments.
The brand charges an interest rate that applies to the balance on your loan. Dell, for example, has a program that works like a credit card. You qualify for a certain amount and can spend up to that full amount.
Each time you make a monthly payment, you reduce the total amount you owe and unlock more of your credit. Some brands even offer terms that let you pay as little as $20 to $50 monthly.
3. Good Warranty
Building a PC requires a lot of different parts. Each one of those parts will come with a warranty. If you need to file a claim, you may find that the manufacturer denies your claim.
It can say that you used parts that weren't compatible with the component or that the warranty doesn't cover self-installation. With a prebuilt computer, you get a warranty covering the entire system and its parts.
If you need to file a claim, you simply contact the company that made it. You can even buy an extended warranty from the store that sells it.
4. Optional Peripherals
Another reason to invest in a prebuilt PC is that you can add optional peripherals to your package. Do you love gaming but hate how your hand cramps up during a marathon?
An ergonomic mouse takes some of the pressure off your hand and allows you to make movements. An ergonomic keyboard offers many benefits when typing words in a document or editing photos.
Keep in mind that these peripherals are usually fairly basic. You may need to spend money to upgrade them later.
5. Technical Support
No matter how familiar you are with computers, using a new one can always present a challenge. You might have difficulty changing your settings, finding the settings, adjusting the brightness, or downloading new apps.
When you buy a prebuilt PC, you get access to technical support. You can usually call the manufacturer and talk to tech support over the phone.
Some brands even offer 24/7 support. You also have the chance to go online and talk with a company rep or other users.
6. Installed Apps and Programs
Prebuilt PCs come with useful apps, and programs already installed. You get the Windows OS and Microsoft programs when you buy a Windows PC. Microsoft Office comes in handy because it has Word included.
You'll have no problem creating documents and presentations compatible with other PCs and devices with Word. You may get a PC with an installed web browser and other free apps.
7. Access to Rare Parts
Another pro of a prebuilt PC is that it gives you access to rare parts. While prices on graphics cards and RAM rose during covid, the cost of prebuilt PCs remained around the same, even when they used the same parts.
Check the included parts if they are hard-to-find parts. You may also have the chance to add some rare parts to your PC when you buy a prebuilt model.
Many brands now offer custom builds. You start with a base model and slowly add any of the features and parts you want.
While those changes will increase your parts, it gives you the benefits of building a PC with the convenience of letting someone else build it.
8Cons of Prebuilt PCs
Buying a prebuilt PC also comes with some cons. These cons let you think twice about buying from a major brand and decide to build your own PC.
1. Decisions
One of the big cons of buying a prebuilt PC is that you need help to make the right decision. This is especially true if you don't have a lot of PC know-how.
How much space do you need? Does the PC have enough RAM for your favorite games? Do you need to buy anti-virus and other software separately?
Those are just some questions you might ask. Always check with different PC brands before you buy. They often have tools that help you find the right PC based on your need.
2. Upgrades are Hard
While you can learn more about prebuilt PC upgrades below, remember that adding new features to a computer is often hard. Many brands recommend that you only use their parts. They are often more expensive and have fewer options.
Even if you find a part from another company, adding it to your PC can void the warranty. Some prebuilt PCs also come with small cases that limit the available space. You won't have room to add more memory or a bigger graphics card.
3. Cost
Do you remember reading above that buying a prebuilt PC helps you save money? While this is true, your price depends on the type of PC you want.
A high-end gaming PC loaded with lighting effects and a stylish case will cost more than a regular PC. High-end computers can easily cost a few thousand dollars or more.
You might find it helpful to look at used computers for sale, but make sure you only consider those with a good warranty.
4. Parts Can Fail
When you build a PC from scratch, you have some knowledge about each part you pick. If your screen starts flickering or your PC slows down, you have an idea of what to check when you open the case.
The same isn't true of prebuilt PCs. The common problem is that the PC has one part that fails and takes out other components. Prebuilt PCs have a reputation for coming with bad power supplies. You also risk buying a prebuilt computer with hardware that fails after your warranty expires.
5. Warranty Claims
Some cons associated with prebuilt PCs concern the warranty claims you file. In many cases, your warranty will cover the costs of labor and repairs, but only if you send the PC to a repair shop.
While the shop will try to repair it as quickly as possible, it can take days, weeks, or even longer. Unless you have a backup PC or access to another computer, this can cause a problem.
There's also a chance that the warranty will not cover your needed repairs. This often happens if you do anything that voids your warranty, such as opening the case.
6. Program Issues
While pre-built PCs come with apps and programs, they might just be the trial versions, which lasts for a little as a week or up to a month. Once the trial expires, your PC will ask you if you want to buy the full version.
Some PCs will even let users open those apps, but when they try to use them, they get a notice that they cannot. This is also a hassle because you cannot open any files you saved with that program until you upgrade it.
7. Fewer Options
Many people build their own computers because they can customize them. And customization is what's missing in pre-built computers. Thus, there's no guarantee that you'll find exactly what you need.
As you compare specs, you may find that PCs in the same price range have different names but the same features or similar features. There are only a set number of configurations in the world today.
8. Bloatware
Bloatware refers to programs and apps that take up valuable space but aren't useful. Games are a good example. Many PCs today come with some type of game app already installed.
The app claims you can play dozens of games and shows what's available for you to play. But instead of getting access to the full games though, you just get a trial that lets you play one or two levels. The biggest issue with bloatware is that it takes up a lot of space but may not be removable.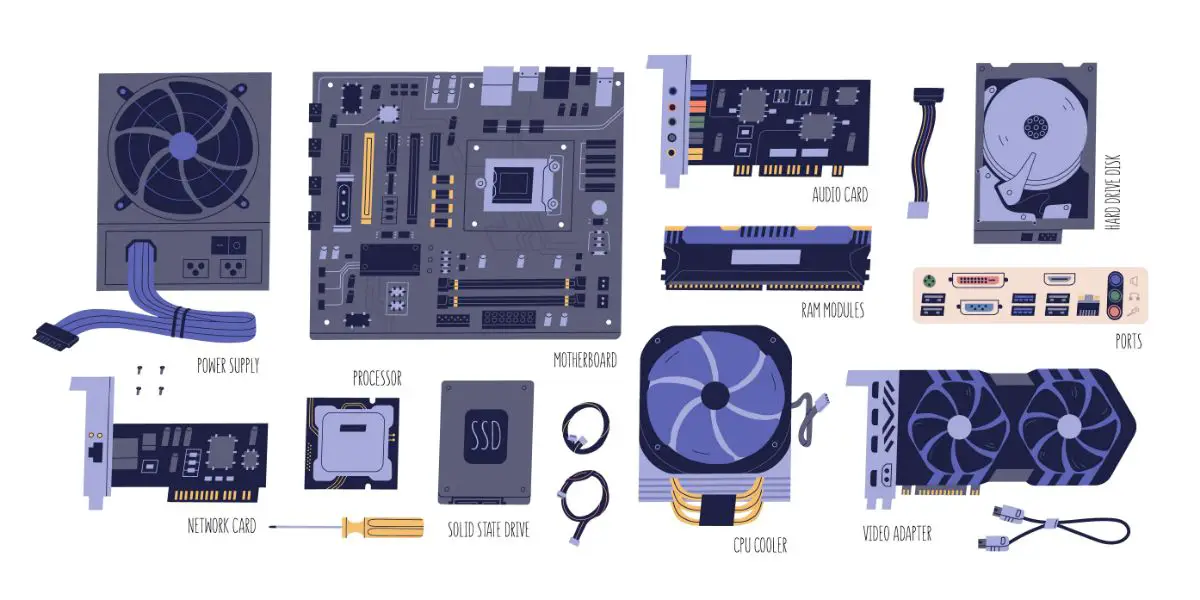 Can You Upgrade a Prebuilt PC?
One of the top advantages of pre-built PCs is that you don't need to spend a lot of time looking for the right components or putting them together. With a desktop, you just need to plug in the power cord and ensure you have the right cables before using it.
If you go with a laptop, you just need to plug it in or ensure the battery is charged. When you buy a prebuilt PC, you can upgrade it.
Best Upgrades for a Prebuilt Computer
The best upgrades for a prebuilt PC include memory storage. Do you want to have enough room for some of the hottest games? Maybe you take many photos or videos and need space to edit them.
Not only can you add more RAM, but you can add other storage and even use the PC with an external hard drive. You can usually upgrade the CPU, PSU, and GPU, too. Just make sure you check with the brand first as some brands require that you buy new parts direct from them.
How Long Do Prebuilt PCs Last?
Whether you plan on spending $500 or less or more than $1,000 on a new PC, you want to know how long it will last. The truth is that it depends on the type of PC you buy.
Most prebuilt gaming PCs have an average lifespan of 4 to 5 years, When you invest in a high-end gaming PC, you might get 7 or more years out of it.
Remember that prebuilt PCs usually come with basic parts that won't help you keep up as technology changes. You may need to upgrade some of those parts as games improve.
How to Extend the Life of Your Computer
Even if you buy a cheap PC, you can get more life out of it and make it last longer. Make sure that you keep it up to date. Every time a new update becomes available, take the time to install it.
If you wait too long, you might find that the update is no longer available or that you need to download several updates to keep using your PC. You also want to spend time cleaning your computer, wiping the outside of the case, and removing crumbs and debris from your keyboard.
Other ways how to maintain and extend the life of a prebuilt PC include:
Keep the PC as cool as possible. This might mean moving it away from vents or direct sunlight and using a cooling mat.
Never smoke around your computer. Any time you smoke substances near your PC, the smoke and chemicals get inside the case and coat the components, which shortens their lives.
Use your computer in the same spots. Your PC doesn't like constant movement and can suffer minor or major damage every time you move it. If you have a laptop that you use in different places, carry it in a padded case.
Rely on anti-virus software. Anti-virus software lets you run scans to check for viruses but also keeps you aware of malware you come across online.
Always keep your PC plugged into a surge protector. The protector keeps it safe when the power goes out, or your home has a power surge.
Maintain your power cord. Your power cord may show signs of wear and tear from daily use, but the damage can cause the cord to short out and damage the PC.
Avoid turning your PC on and off several times a day. Every time you shut it down and reboot it, you take a small amount off its lifespan.
Add more storage as needed. You may need more hard drive space for photos and other files and RAM for the programs and apps you use.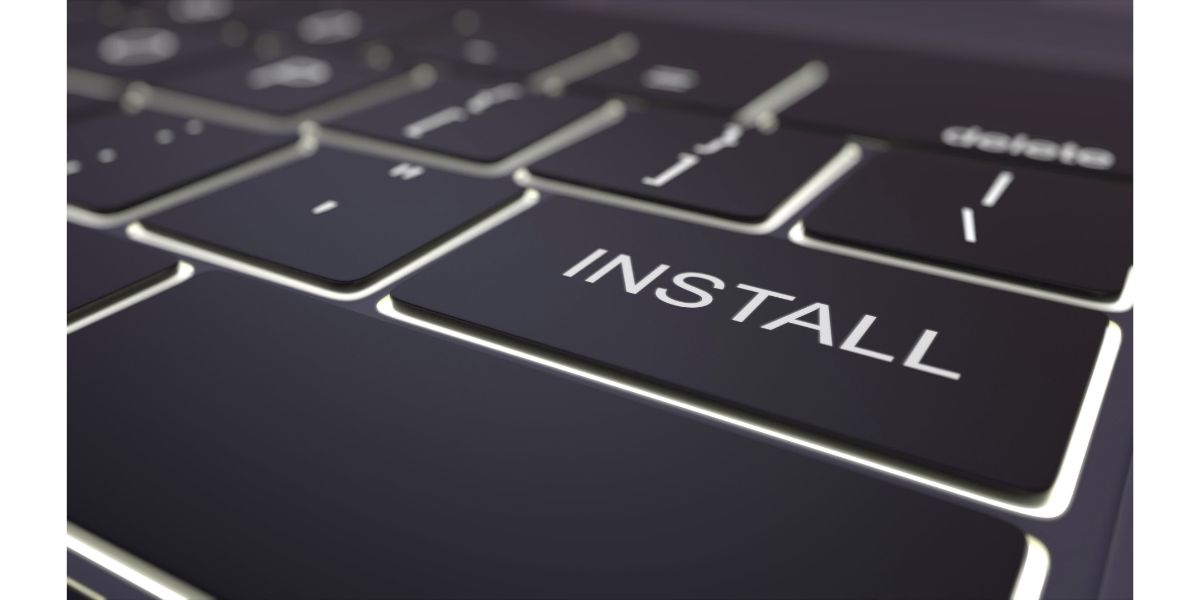 Do You Need to Install Drivers on a Prebuilt PC?
No, you do not need to install drivers on a prebuilt PC. Your PC will come with all of the drivers you need already installed. If you pick a Windows PC, you have the drivers needed to run the operating system and any apps that Windows added. You get all the drivers you need when you buy a Mac, too. However, you do need to update those drivers as needed.
Most prebuilt computers come with built-in alerts. As long as you stay connected to the internet, your PC will issue an alert when it needs an update. When you get one of these messages, simply click on the update button.
Your PC automatically finds the driver update, downloads the update, and installs it for you. When you build a PC from scratch, you must install all the necessary drivers yourself.
Can You Overclock a Prebuilt PC?
Overclocking a PC can help with performance and make it run faster, especially in games and large apps. While you can overclock a prebuilt PC, always use caution. Dell and other brands often lock the BIOS on their prebuilt PC.
The changes you make can cause the PC to overheat. Overclocking a PC with a small case is also risky because the heat it produces has nowhere to go. You'll find online tools that let you enter your PC specs and get an idea of whether you can and should overclock it.
Conclusion
Prebuilt PCs come with quite a few pros, such as giving you almost everything you need and needing little in the way of setup. They also have some potential cons that include hardware failures and warranty claims. Make sure you look at all the pros and cons of prebuilt PCs before you buy one.