Disclaimer: This post may contain affiliate links, meaning we get a small commission if you make a purchase through our links, at no cost to you. For more information, please visit our Disclaimer Page.
As a Windows user, you're likely to run into the problem of running out of space on your C drive, but the D drive has a lot of free space. So is there a simple way to get that free storage?
Download a dedicated partition software such as EaseUS, then right-click on the D drive and choose the "Allocate Space" option. Select the C drive and drag the partition panel to the right side to add the allocated space from the D drive and press OK. Finally, click "Execute Operation" and apply.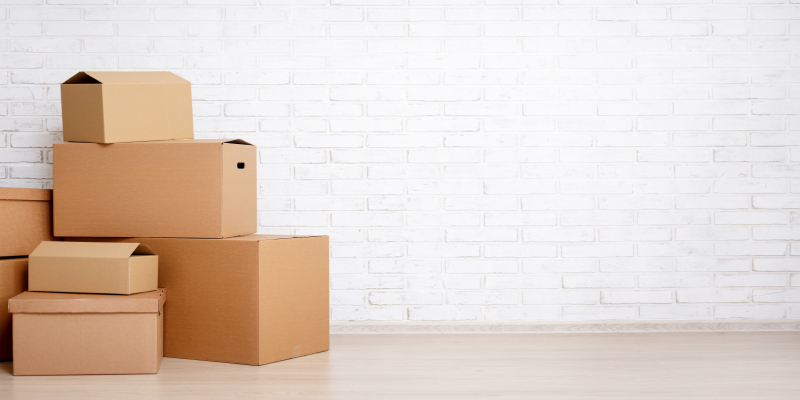 How Do I Move Free Space From D to C Drive?
With reliable partition management software such as EaseUS, you can easily partition hard drives on both Windows 7, 8, 10 versions and optimize how you use your disk space. Partitions can also be resized, merged, moved, formatted, created, or deleted using the program. Here is how you can use a partition management tool to move space from D to C drive.
· Right-click on the D drive and use the Allocate Space feature to increase free space on the C drive from the D drive.
· Select the target partition, which in your case is the C drive, and drag the partition panel towards the right and confirm by clicking OK.
· Finally, select the Execute Operation option and press the "Apply" button to begin transferring free space from the D partition to the C disk.
How Do I Move Free Space To Another Partition?
If you want to move free space from one partition to another but on the same disk, you can easily d that in just a few steps. For instance, if you want to transfer the free space in the D drive to the C drive, you only need partition software to help you with that.
However, if the two partitions are on separate disks, you must first convert your basic disks into dynamics disks before moving the free space. Also, you require a dedicated partition manager tool before accomplishing the process.
Afterward, you can follow the steps below to move free space to another partition, even if they are different drives.
Convert Primary Disk Into Dynamic
Right-click on the disk you wish to manage and select the option that allows you to convert into dynamic form and confirm if the conversion is a success. Next, select the disk with free space and convert it into dynamic in the same way.
Merge The Two Disks Into One
First, ensure that the other dynamic is unallocated space. If not, it then forces you to delete all the partitions in the disk since you will not be able to merge the system partition.
Next, right-click on the entire disk and choose the Resize/Move option. From here, you can drag the partition panel leftward or rightward with your mouse, which helps to extend the partition size.
Finally, select the "Execute Operation," thus enabling you to merge space from one disk to another.
Note: it is typical to find the unallocated space on the left side of the partition you wish to extend. As a result, in order to move free space, you should drag the left partition handle towards the left, depending on the size you want.
Can I Use Windows Tools Or Download A Program?
Since the PC generates junk files when running, it utilizes the space on the C drive, which affects the performance of your PC.
As a result, you may want to relocate free space from one drive to another in order to expand the system partition, especially if the secondary drive has a lot of free space.
Fortunately, there are many programs that you can use to transfer unallocated drives between drives. You can either use the built-in Windows Diskpart or install third-party software. However, Windows' Disk Management software features several limitations which you must know beforehand to avoid later inconveniences.
Computers running on older Windows versions lack both extend and shrink features. Even worse, Diskpart does not support boot extensions and system partitions, denying users the ability to move space to system partitions.
On the other hand, installing an open-source disk partition software comes with numerous benefits that lack in Windows built-in partition tool.
You can use a third-party partition software to relocate empty space from the D drive to the system partition, making it a superior solution.
9 Programs For Allocating Disk Space
A partition software is a program that allows you to perform basic functions such as creating, resizing, and deleting the partition of a disk. Moreover, most programs allow users to change the disk slice label to allow for easy data identification. Below is a list of top partition software and their popular features, which I handpicked myself.
This a brilliant partition software that allows for seamless disk partitioning. Moreover, it helps you recover lost files and is one of the best open-source programs for managing and allocating disk space.
Features
· It allows you to create a WIFI Bootable disk
· You can resize existing disk partitions
· It allows you to divide the partitions into smaller parts
· Since it also works as a hard drive partition tool, you can use the software to copy any hard disk.
· DiskGenius open source partition manager allows you to split ant partition without the risk of losing data.
Another free program, Macrorit software, allows you to perform essential disk functions such as extending, creating, and formatting partition. I use this software every time since it allows me to cancel the operation before it goes through. Additionally, you can use the features of this software without going through the trouble of installing it.
Features
· You can easily redo, undo, or perform an operation with only a few clicks.
· Macrorit supports disk sizes above 2TB.
· It allows you to format large FAT32 drives.
· You can resize a FAT32 partition up to 2TB.
· It enables the conversion from primary partition to logical.
· This disk partition software can also wipe unallocated or free space.
This tool has features that allow you to protect, manage and optimize disk space. Similarly, with the software, you can easily create partitions on the hard disk without risking data loss.
Features
· You are able to split, merge and resize volumes.
· You can hide and expose volumes at your own will.
· The software can convert the Master Boot Record disk to GUID Partition Table.
· It runs on all versions of the Windows OS
This partition tool allows you to move the disk to a larger drive as well as enabling you to manage partitions on the hard disk effectively.
You may use this partition program to move disk space from one drive to another. It also lets you create, erase, format, restore, and conceal partitions, so you don't have to worry about losing data.
Features
· It enables users to keep their disks organized by allowing you to carry out partitioning operations.
· Paragon partition manager allows you to move free space from the D drive to the C drive.
· You can use the program to expand the partitions you created.
· It allows the conversion of Hierarchical File System (HFS)volumes to NT File System (NTFS)
· The partition manager also checks for errors when allocating free space and fixes them.
Also one of the best partition software available in the market, EaseUS is a free partition tool that allows users to allocate free disk space from one drive to another. In addition to performing basic operations such as merging, resizing, and creating partitions, the software also makes it possible to clone a smaller Hard drive to a larger one. Moreover, it allows you to clone HDD to SSD, thus improving the performance of your PC.
Features
This software enables the user to recover lost data while also providing backup for your system.
You can use the software to restore the system, partition, disk, and files.
Users can clone the Master Boot Record (MBR) disk to GUID Partition Table.
Allows the cloning of partitions instead of cloning the whole disk, which poses risks of data loss.
You can also use the EaseUS Partition master program to label partition, allowing for seamless data management.
It also allows you to format or delete partitions.
This software allows users to manage disk partitions. Considered among the top-shelf partition manager for Windows OS, the tool supports various files such as ReiserFS, FAT32, and NTF2.
Features
It allows you to resize or delete hard disk partition without much effort.
It features a simple process that allows you to move free space from one drive to another.
Having the app allows you to backup and restore lost data successfully.
It supports several file systems.
You can use the software to manage hard disk data securely.
Another open-source software, Tenorshare Partition manager, allows you to alter partition capabilities and propertied pro bono. Also, using this program allows you to change the label on your partition to allow for easy recognition.
Features
The tool allows users to convert GPT to MBR and vice versa.
The software runs on PCs with Windows OS.
Tenorshare partition master is also compatible with the Small Computer System Interface (SCSI), Serial ATA (SATA), and IEEE.
The software allows users to create, format, delete, split, and allocate free disk space.
You can use this software to divide your disk space into various partitions. It also supports the Windows server and the PC and features a seamless installation process.
Features
It allows users to extend, shrink, and merge disks.
The tool also features a simple process for creating and deleting disk slices.
You can move free space from one drive to another using the tool.
It utilizes data security features such as earing data, hiding partitions, and setting read-only commands.
Microsoft Disk Management
This is a system utility that runs on Windows OS only and helps you to perform various tasks. Since it is a built-in tool, it supports Extensive Firmware Interface (EFI) system partitions.
Features
It allows users to change or create a new drive
You can shrink disk slices
You can also use the application to set up a new drive
Microsoft Disk Management helps to move free space from D drive to C drive.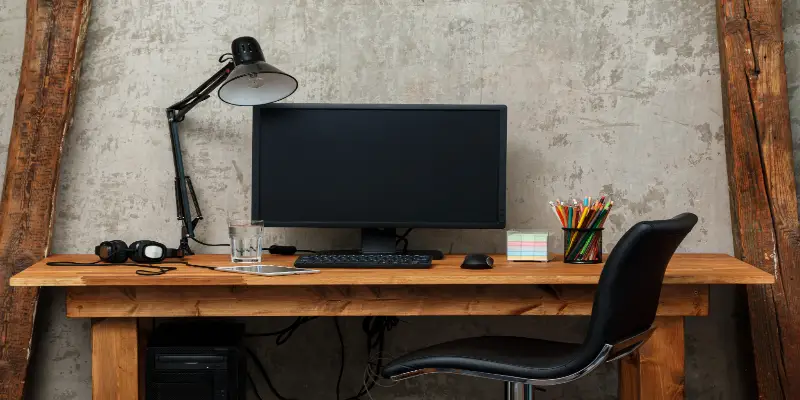 Conclusion
Not all computers come with a perfect partition. As a result, you may face several disk space issues, especially when running out of space in the C drive.
This results in a low-performance issue with your PC, which can be quite frustrating. So, consider repartitioning the hard drive, especially if you receive the Low Disk Space warning.