Disclaimer: This post may contain affiliate links, meaning we get a small commission if you make a purchase through our links, at no cost to you. For more information, please visit our Disclaimer Page.
You've probably heard that you should password protect your computer and your phone, but what about your SD card?
One can encrypt an SD card to protect it against data breaches and losses. This can be done by in-built Windows features such as Bitlocker or with third-party software like USB security.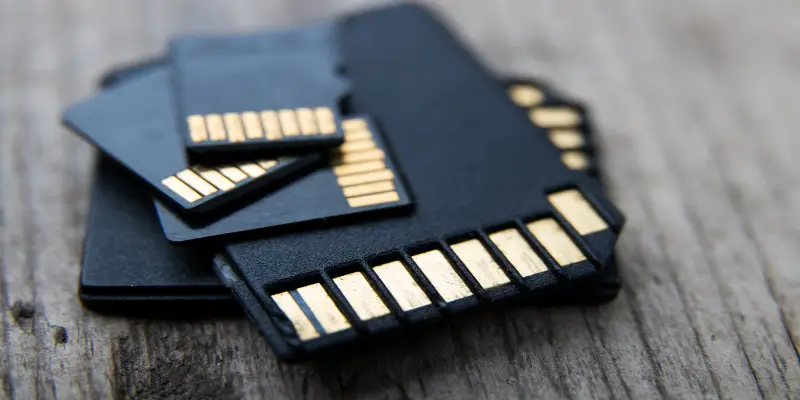 In this article, I delve deep into how you can password protect your data and the many ways you can do data encryption. Read on to learn.
Can You Password Protect An SD Card?
If you own a digital device such as a smartphone or camera, you know that they run out of space most of the time because of their limited storage space capacity. This happens when you want to store items that require a high amount of space, like videos and photos.
Because of this challenge, most people use secure digital (SD) cards or memory cards for additional storage. However, what if your device is lost? Anyone can remove the SD card and misuse it unless you protect it with a password and encryption.
When others access your data, you have no idea what they will do with it. They can misuse the data by uploading your private information to third-party or public websites without your knowledge. However, you can avoid this by protecting the SD card with password and encryption. I'll show you how to do it. Please read on.
How To Password Protect An SD Card?
To minimize a data breach, it is critical to password-protect files saved on the SD card. As a result, to protect the security of your SD card, you must encrypt it to prevent unauthorized individuals from accessing the data on it.
But what does it mean to encrypt an SD card? SD card encryption means that the files on your SD card are password protected, guaranteeing that no one else can access the data except you until you provide the correct password to unlock the SD card.
To lock your SD card, you choose a method depending on the version of Windows you are using on your computer. If your computer uses Windows 10/8/7 editions, they have an inbuilt encryption feature called Bitlocker that you can use to encrypt your SD card.
But if you are using other Windows versions, you can use third-party SD card encryption software.
Therefore, I will discuss how to encrypt SD cards using windows and third-party software to protect your files. Read on to learn.
How To Password Protect SD Card With Bitlocker
To begin, you must format your SD card using an NTFS, FAT16, FA32, or exFAT file system before encrypting it using Bitlocker. Furthermore, the Bitlocker encryption function is only accessible in Windows 10 Pro, not the Home edition.
The following are the steps you have to follow to encrypt SD card in Windows
Insert your SD card and wait for Windows to detect it. If AutoPlay appears, select the Open folder to see files option.
Select the SD card to encrypt from the ribbon. Then, select Turn on Bitlocker from the Manage menu.
Alternatively, click This PC, then right-click on the SD card you wish to encrypt using Bitlocker and choose Turn on Bitlocker.
The Bitlocker wizard will launch regardless of how you do it. The screen will appear; check the box labeled "Use a password to unlock the disk" and input the password twice. If you have a smart card, you may skip this step by selecting "Use my smart card to unlock the disk."
Following that, you are requested to create a backup of a recovery key, which will allow you to access the SD card if you forget the encryption password or misplace the smart card. Select one of the available options and follow the on-screen directions to save the key.
If you opt to back up your recovery key using a Microsoft account, you must provide your Microsoft account email address and password. Then press the Next button.
Here, you must specify how much of the disk to encrypt: Encrypt only utilised disk space, or encrypt the entire drive. If you're unsure, I recommend encrypting the entire drive and then clicking the Next button.
A screen will appear; select the Compatible mode option and then click the Next button.
You've reached the stage where you can begin encrypting your SD card.
To begin the encryption process, select the Start Encryption option. The length of time it takes to finish the operation is determined on the size of the SD card and the quantity of data on it.
How To Lock SD Card With Encryption Software
On the internet, there is a plethora of encryption software accessible. You simply need to choose the most appropriate and dependable one. Here, I recommend USB security which is devoted to USB data security concerns. These concerns include information exposure, data breaches, and the misuse of private files.
You won't have to worry about losing your data on the SD card if you use our SD card encryption program. The instructions for locking an SD card on Windows are shown below.
Insert your SD card onto a computer running Windows.
Launch the freshly downloaded "USBsecurity.exe" application package and choose a disk to install it on.
To execute the "USBsecurity.exe" software on the SD card, open it. Then, in the prompt box, type your selected password twice.
Enter a password hint to assist you in the future if you forget your password.
Then, to lock the SD card, click the Protect button.
Can You Put A Password On SD Card Using Windows/Mac Software?
Apart from the windows/mac software discussed above (USB security), you can use other software to put a password on the SD card.
Here I introduce you to the top two SD encryption software. Read on to learn.
GiliSoft USB Encryption
This is a powerful SD card encryption software for Windows. It protects files with advanced encryption technology and works on all kinds of external storage devices. In case you lost your card, you'll have no worries about your private data leaking.
Also, with this software, you have an option to decide how much of the drive you want to encrypt. This means there are two parts of the drive: encrypted, and the other part is public.
Free Password Protect SD Memory Card
This is a free encryption software applied to Windows and is available to all users. It's compatible with all memory card brands such as SanDisk, KingMax, Kingston, and many more.
It only takes two simple steps to complete the encryption process with this software.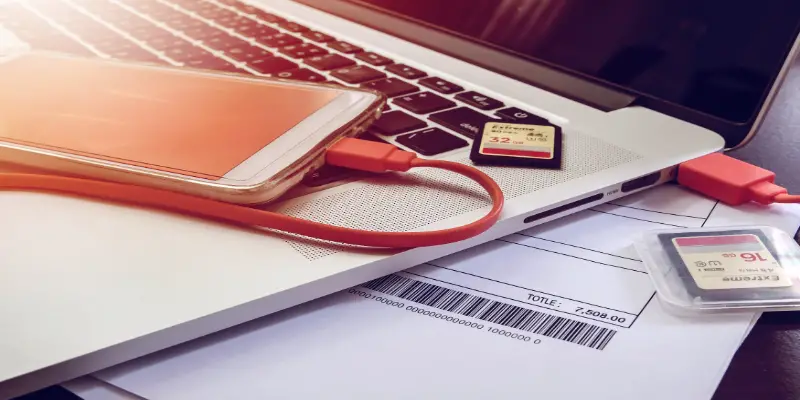 What Programmes Can You Use To Put A Password On SD Card?
Besides the above methods and software to password-protect your SD card, there are more programs available that you can use to help you protect your private files in the SD card from being breached.
Below are some of the programs. Please continue reading to know them.
AES Crypt
An integrated encryption tool that integrates with Windows, AES Crypt is a powerful encryption program. This program uses the Linux command prompt to provide simple yet powerful protection against data breaches.
Axcrypt
Axcrypt is a data encryption software for Windows. It integrates seamlessly with the workflow to decrypt, encrypt, work, send and save files.
Wise Folder Hider
Wise Folder Hider is a free program for concealing files. It may be used to conceal data on SD cards or local partitions.
File Lock PEA
File Lock PEA is platform-independent password-authenticated protection of files and folders.
Conclusion
Today SD cards are used widely to store data as a mobile tool. They have almost become a small database for everyone. Be aware that data can leak or get lost, encrypt SD cards are now trending among digital product users. This is because whether you are using a digital camera or an android phone, keeping SD cards safe is essential.
In the discussions above, I discussed several ways to password- protect your SD cards to help keep your files safe. If you lose the card with an encrypted password, you won't worry about the private files in it since no one can access it without the encryption key.