Disclaimer: This post may contain affiliate links, meaning we get a small commission if you make a purchase through our links, at no cost to you. For more information, please visit our Disclaimer Page.
Retina display and widescreen display are two different types of displays. The former is a marketing name adopted by Apple for its high-resolution screen technology. As for widescreen display; they're resolutions with 16:9 or 16:10 (slightly less common) aspect ratio.
Is the retina screen better than the regular screen?
Before going ahead to address the question regarding which is better between the retina screen and the regular screen, let me start by talking about what the two screens mean.
Here's what you need to know about Retina display
As you now know, the Retina Display is the marketing term that represents the high-resolution screen technology that Apple uses on its products, such as iPhones and iPad.
In case you don't know, the Retina display was first introduced in June 2010 – that was the same time Apple released the iPhone 4. According to Apple, this display features pixel density that is "so high that the eyes can't detect individual pixels at a normal viewing distance." With that, it means that the Retina display can produce crisper and clearer images.
Benefits of the retina display
Better visual experience
One benefit of the Retina display is that it makes displayed text and images extremely crisp and detailed. In simpler terms, you can say that this display technology delivers better visual experiences to its users.
But here's the thing: a retina display isn't just any ordinary display technology. Instead, it's a term used by Apple to characterize display panels with a high enough resolution and pixel density to render individual pixels undetectable from a typical distance of view.
One thing you need to understand about panels with low pixel density and resolution is that they usually deliver murky images. That's not the case for the retina display, as its pixels have a high density and resolution, capable of providing images with finer and crisper details.
It doesn't end there; the retina display also helps to lessen strain to the eyes. Well, this is possible because the display has a higher resolution and pixel density, which provides a sharper image reproduction.
More display information
Another good thing about Apple's Retina display is that it delivers more screen information. Interestingly, the display does that without compromising the quality of displayed images.
One of the biggest advantages of achieving more display information is that it makes devices, such as iPhone and iPad, deliver you a better web browsing experience.
Goodies that come with using IPS LCD
Another interesting thing you need to know about the retina display is that it delivers most (if not all) of the benefits attached to using an IPS LCD. Yes, the retina display can provide you with a wider viewing angle, which is one of the advantages of an IPS LCD.
Furthermore, with the retina display, you can always achieve better color reproduction, as well as high contrast.
Here's what you need to know about the widescreen display
In the early days of personal computing, screens often came with the standard TV's 4:3 aspect ratio. However, with the introduction of advanced technologies and high definition (HD) content, most monitors now make use of the 16:9 aspect ratio.
In case you don't know, widescreen displays are displays that feature a 16:9 or 16:10 aspect ratio. Widescreen displays with the 16:10 aspect ratio are slightly less common but those with the 16:9 are widely in use across the world today.
One benefit of the widescreen display is that it delivers excellent image quality, as well as an immersive experience. However, if the media you're watching is created with a 4:3 aspect ratio, you'll most certainly experience black bars of unused screen space or a stretched screen.
Retina display vs regular display: which is better?
No doubt, the retina display is an effective selling point for Apple. The giant tech company uses this display to market most of its products, such as Mac, iPhone, and iPad. However, you need to understand that being Apple's selling point doesn't mean the retina display is the best out there.
Yes, Apple revealed that the Retina display can deliver sharper and crisper images. While that's true, you need to also understand that many regular displays out there can also deliver crisper, sharper, and excellent images and texts.
Today, there are many laptops, tablets, and smartphones that can deliver higher screen resolutions that are way better than the retina display.
There's no denying that the retina screens can deliver a great visual experience and more display information. However, you need to understand that some high-end devices feature regular screens, which can deliver more than what the retina display can provide.
That said, the bottom line is that it's hard to say that the retina display is better than regular screens. Both regular display and retina display have their strengths and weaknesses.
What is the difference between the retina display & normal display?
Both the retina display and regular display are two different things. Here's what you need to know about the difference between them below:
Let's assume you purchase an Apple product with a retina display. What that means is that you just got yourself a device with a very high-resolution screen.
Don't get it twisted; a retina display doesn't necessarily mean a 4k resolution. That's not all; it doesn't also necessarily mean that the resolution is 8k or one of the highest resolutions out there.
Instead, a retina display is any display used by Apple on its products. What makes it differ from the normal screen is that a retina display has a very dense screen that'll prevent you from seeing individual pixels at a regular viewing distance.
Some good examples of regular displays are 4k resolution and 8k resolution. As for the retina display; some of its screens are Retina 4K, Retina HD, Retina 5K, Retina 6K, Super Retina HD, Retina LTPO, and Super Retina XDR.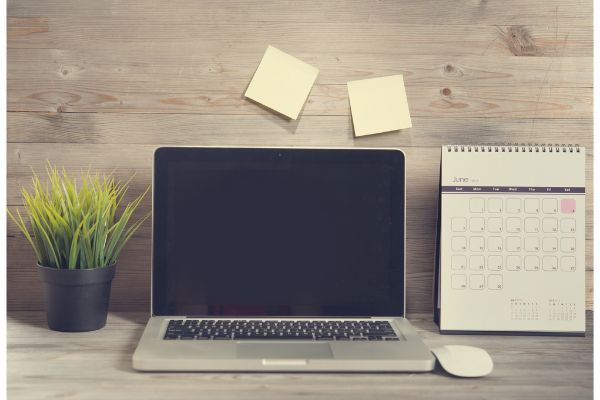 How good is the MacBook Retina display?
Retina display is a general name for the high-resolution screens used by Apple for most of its products. One of Apple's product lines that feature the Retina display is the MacBooks.
Depending on the screen size of your device, there are many different types of MacBook retina displays. For instance, there's a Retina 4K Display; this is the type that you'll find on the 21.5-inch iMac , which has a resolution of 4096 x 2304 and is capable of rolling support for one billion colors. As for the 27-inch iMac; it has a Retina 4K Display, which often comes with a 5120‑by‑2880 resolution.
There's also a Liquid Retina HD Display, Super Retina XDR, and Liquid Retina XDR Display for the MacBook series. Interestingly, all these displays deliver excellent viewing experiences for their users.
For instance, the Liquid Retina XDR display of Apple's MacBook Pro is perfect and excellent for content creation. The display packs tons of amazing features; one of them is that it has an ideal P3 color gamut coverage – a cinema standard wide color gamut. If you're the type that designs web content or creates SDR videos, the Liquid Retina XDR screen is certainly a great tool.
The bottom line is that the MacBook Retina displays are excellent; they deliver incredible contrast, higher brightness, and sharper images.
References