Disclaimer: This post may contain affiliate links, meaning we get a small commission if you make a purchase through our links, at no cost to you. For more information, please visit our Disclaimer Page.
Wireless devices are now one of the most sophisticated and complex technologies. These devices have been revolutionizing the computation industry and many external devices are available for everyone. Even so, sophisticated and complex don't mean suitable; and gamers need devices that fit with their needs, then this makes me wonder if wireless headphones are good for gaming.
Headphones improve the game experience. They're an over-the-ear device, isolates, and block external noises, but as a wireless device, they can have interference. Some gamers prefer wireless headphones over wired headphones. Some gamers go for the headsets. It's about what suits the user better.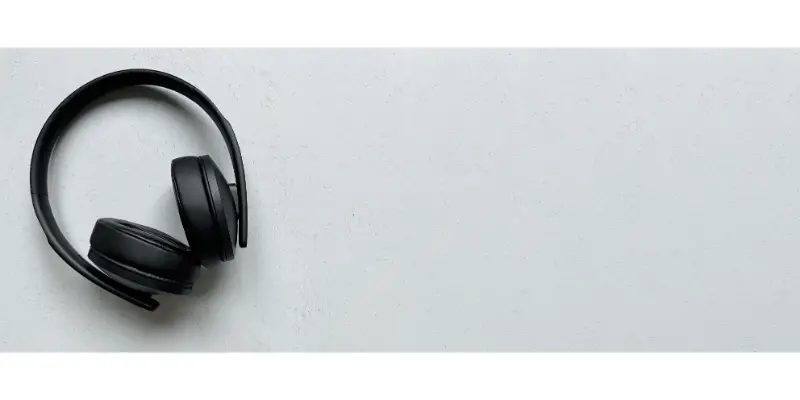 Headphones and headsets, gamers commonly use this device to improve the game experience. Though both have the same use –to reproduce sounds– and both can be wired or wireless, they have a few features that differentiate one from the other.
The main difference between these two devices is that headsets have a microphone attached to one earpiece, while the headphones don't. Both headphones and headsets have a band with a wire in it that communicates one side with the other, even when they are wireless. Wireless headphones or headsets don't have a wired that connects them to the audio source, and there's not such a thing as true wireless headphones or headsets.
Headphones and headsets always have a wired to connect both sides; true wireless means there isn't any wire to connect the earpieces nor to the audio source.
Are Wireless Headphones Good for Gaming?
It depends, every kind of wireless will suffer from interference, yet, they offer more freedom of movement. However, the interferences are not that constant – I will say that interference happens just 1 out of 100 times, yet they are still happening.
Gamers will give diverse opinions about this, but the real thing to consider here is what is more suitable for the user, what are its needs, what does the user wants, and what are its preferences. Even so, wireless headphones are popular in the gaming community.
So, wireless headphones are good for gaming if the user considers them to adapt perfectly to their needs. Thus, if there is nothing that disturbs the connection they work perfectly and offer nice sounds that fully immerse the user in the game.
When I purchased my headphones for gaming, I considered several things. Firstly, what it will be is the audio source. It is not the same as playing a game on a computer as on a mobile device.
Other questions I thought of were how long will I play; do wireless headphones need batteries, and can their life can be shortened for many reasons. Then, I asked myself, is there any other device that may interrupt the connection, because when I'm playing, I don't do anything that messes my concentration up nor disturb the game!
How do Wireless Headphones work?
Wireless headphones are continuously exchanging information with the device these are paired, these devices receive the name of audio sources since they send the information and the headphones just reproduce the sounds.
The information travels from the audio source to a receiver in one of the earpieces, this one receives the name of the primary earphone.
The primary earphone has a receiver that analyzed and decoded the information sent by the audio source. Then, the information travels to the secondary earphone through a wire, and these just reproduce the sound. Usually, the primary earphone is the right earpiece, and the secondary earphone is the left one.
The earphones connect to the audio sources through radio frequency or Bluetooth, even the recent years, these devices use Bluetooth 5.0, which provides a better connection with almost nonexistent interference.
Bluetooth 5.0 is commonly used these days for wireless communication and audio external devices. The Bluetooth 5.0 provides a more stable connection from longer distances; thus, this is only noticeable with compatible devices. For example, if the device uses Bluetooth 4.2, but the wireless headphones are Bluetooth 5.0; they will work with the capabilities of a Bluetooth 4.2
The Bluetooth 5.0 uses less energy and can work over Bluetooth Low Energy. Previous versions of Bluetooth use so much energy that significantly reduces the battery life of the peripheral devices.
But the latest version of Bluetooth supports the Bluetooth Low Energy feature that reduces power usage so the battery life of the external devices lasts a little bit more. The data is transferred with a speed of up to 2Mbps, and the connection keeps stable whenever the distance doesn't surpass 240 meters!
Which are the Best Wireless Headphones for Gaming?
If someone thinks that wireless headphones are perfect for the things they want, and fill their expectations; here is a mini list of the best wireless headphones for gaming:
Sony WH-1000XM4
Leading the industry of digital noise cancellation, the Sony WH-1000XM4 wireless headphone comes in three nice colors and provides the user a complete sound immersion experience.
Also, it has a long battery life and quick charging, 10 minutes of charge represents 5 hours of continuous sound! In addition, it has touch sensor controls, microphones in both earpieces, and voice recognition.
Jabra Elite 85H
Compatible with Android and iOS devices, the Jabra Elite 85H wireless headphones are more than good for gaming since they have a long battery life, a built-in microphone, and a noise cancellation system. They come in different colors and are made with top-quality materials that make them resistant, waterproof, and long-lasting.
Philips PH805
Philips PH805 has an Active Noise Canceling system (ANC) that helps to create a nice ambiance that immerses the user into a top-quality sound experience. These Philips wireless headphones are made of very resistant premium components, thus, they have a smart touch and a voice assistant. All this for an affordable price!
Is A Wireless Headset Good for Gaming?
They work perfectly for communicating and they sound nice. Headsets are not the same as headphones, while both have microphones, the headsets have a noticeable microphone that goes from the earpiece to beside the mouth; contrary, the headphones can or not have microphones, yet these are unnoticeable and the mic is located in the earpiece.
Wireless headsets don't have any physical connection with the audio source; the latter is the one that sends information of the sound that will be reproduced by the headsets. Yet there's no physical connection with the audio source device. A wire goes from the primary earphone directly to the secondary earpiece and a wire that connects the microphone to the primary earpiece.
As with most wireless devices nowadays, the information is sent from a transmitter in the audio source and decoded by a receiver in the primary earphone. The main usages for headsets are to reproduce music and record sound from the mic. Subsequently, since the earpiece is over the ear, they cover the whole extension of the ear and isolate the sound better.
They are good for gaming, however, since most of these devices use Bluetooth 4.0 to 4.3, they consume more energy because of the microphone, so the battery life is shorter than is expected. The user has to constantly charge the headsets.
Should I Buy A Wireless Gaming Headset?
To buy a pair of wireless headsets, the user has to take into consideration what their needs and preferences are. Whenever I want to purchase any kind of device, I question myself "why I need" and "what I want".
First, I consider that I want whole sound isolation, so it is an important feature –for me–; thus, since they are headsets, I want a top-quality mic. Secondly, I consider what the audio source will be, a mobile device or a desktop one. Then, I wonder how long I will play; they have to last enough to play without any kind of interruption. Now that I mention interruptions, I want to know how stable is the connection of the device, it doesn't have any kind of interference whenever I'm playing and talking with other players about the game and to create strategies.
Not everybody has the same standards, preferences, and needs, though, it is important to research the device I will purchase, I don't want to lose my money!
However, if someone feels that wanting to buy a pair of headsets for gaming, I made a list of headset thinking on the weight, connectivity, features, quality, battery life, and prices. So, here is a top 10 headsets in 2021:
HyperX Cloud II
SteelSeries Arctis Pro Wireless
Logitech G Pro X Wireless Lightspeed
Microsoft Xbox Wireless Headset
Corsair HS70
Son Pulse 3D
Roccat Elo 7.1 Air
Sennheiser GSP 370
Razer Nari Ultimate
Corsair Virtuoso RGB Wireless SE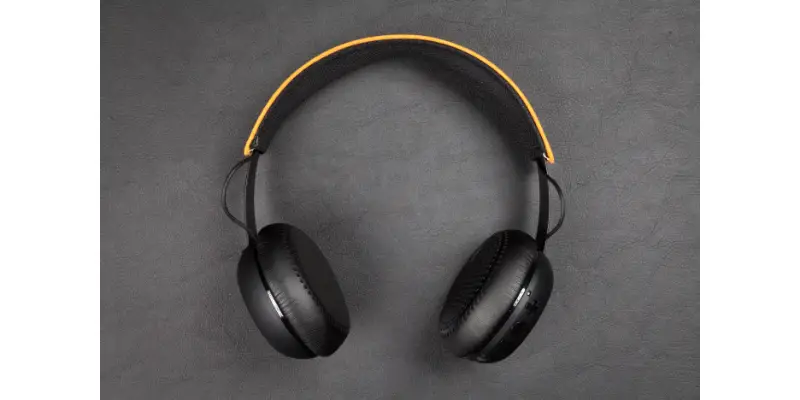 Which Is Better Wired Or A Wireless Gaming Headset?
Wired or wireless, well, it depends. The thing to consider here is what likes the user, and what suits it better. However, if someone is looking for better sound quality, I would say both are good. Quality is more about the brand and models that it will be purchased, but in general terms, the sound quality of the wired or wireless headset, in comparison, is mostly the same.
Wired headsets are never going to have interference while the wired does not have any damage. They are more affordable than wireless headsets and easier to use; it just about connects, and then, starts to play. Many people would say that wired headsets have a better sound quality; six years ago, I would have agreed, but nowadays, wireless headsets have the same sound quality as a wired pair of headsets.
However, wired headsets are compatible with most of the devices; they use a universal audio connection that allows people to use them wherever and whatever they want. Thus, I can say that wired headsets are more affordable, compatible with most of the devices, and easier to use.
Though, another big amount of people, not only gamers, will prefer the wireless headsets. First of all, wireless headsets allow users to have more movement freedom, indeed, users can do any kind of movement, walk around, and there is no need to remove the headsets from the head. Also, the sound and microphone quality is exceptional, just like a wired headset.
Some people may doubt buying headsets because of the connections; the reality is that the connection between the headsets and other devices is stable; an interference can happen, yes. Though, most audio devices nowadays use Bluetooth 4.0 up to its latest version Bluetooth 5.0; consequently, the devices that use these frequencies will have a more stable connection at a bigger distance. Objects may reduce the distance, but not the speed and connection stability.
There are divided and diverse opinions about the use of the traditional wired headsets or the innovative wireless ones. To select one, the user has to think about the needs, preferences, and if it is possible, it should try both options and choose which one is better for it.
Conclusion
Wireless headphones and headsets are available for the gaming community. They are very popular nowadays, since they have an outstanding performance, and offer more comfortability. Wireless external devices are innovating items that offer the same that wired devices do, but this is a feature that is paid; wireless devices are more expensive than traditional wired devices. Yet the wireless headphones or headsets are a good purchase!