Disclaimer: This post may contain affiliate links, meaning we get a small commission if you make a purchase through our links, at no cost to you. For more information, please visit our Disclaimer Page.
Many LG TVs sport superior color production and a theatrical experience. If your LG is suddenly saying no signal, we've got 10 fixes to get you back to your superior viewing experience.
1. Restart All Devices
If your TV has no signal, restart both the TV and the source of the signal. For example, if you are trying to play your gaming console on your TV, first restart your gaming console. Then, restart your TV by turning it off and on with the remote or button. If this doesn't work, try unplugging your devices, plugging them back in, and turning them on again.
2. Inspect the Antenna
If you're old-school and use a TV antenna, ensure it's connected correctly and not blocked by any objects or the TV itself. Large structures and electronic devices could block the signal and cause your LG TV's error message. More antenna support instructions can be found here.
3. Inspect and Unplug All Cables
Your LG TV is likely plugged into at least a few devices. From gaming systems to standard power cords, you'll first inspect each cable to ensure everything is in order.
First, turn off the TV. Then, unplug each cable, give it a good look over, and plug it back in. Ensure no wires are frayed, broken, twisted, corroded, or otherwise faulty. You should look at both ends of each cable if you can.
To ensure it isn't a wall outlet issue, plug something else into the outlet to ensure it's working before plugging your TV and devices back in.
4. Change the Input Source
A TV's input source is the signal the TV receives from an external device. This could come from a cable box, gaming console, DVD player, or other entertainment hardware.
You'll choose your TV's input source with the remote or through a button on the TV itself. The most common input sources are HDMI, Composite, RF, and component. Be sure your TV is connected to the right source; if not, it may say no signal or just show a black screen.
5. Switch Channels or Apps
If you're no-signal problem is for a specific program or app, try switching to another and then returning to the original one. If the problem persists, uninstall the app and reinstall it through the following prompts.
On your app wheel, press the thumbwheel and select the app. An X should appear on the top of the app.
Select the X and confirm your selection. The app will be deleted.
Search for the app again on your TV and redownload it.
6. Check Your Internet
For smart LG TVs, make sure your internet connection is sufficient enough for a signal.
Press Home, Web Browser, and type fast.com. Press Enter.
The website will start a speed test. The numbers will be black once completed. You'll need at least 15 mbps or higher for average video quality and 25 mbps for 4K or above.
If you are experiencing internet issues, restart your modem or router.
7. Check for Updates
Most LG smart TVs will update their firmware on their own to fix bugs, enhance features, and add applications. In any case, you can manually update your TV by following these prompts:
On your computer, download the update from the LG Software ; Drivers page and save it on a USB drive. You'll need your LG TV model number.

Make sure your USB has at least 1 GB of storage available.
Before beginning, create a folder named LG_DTV on your USB drive. The name must be exactly as written.

The file will download on your USB as a zip file into the LG_DTV folder. Right-click on the file after downloading it and select Extract All. Once this is done, you can eject your USB from your computer.
Insert the USB into your TV. Your LG TV will only recognize updates under an LG_DTV folder. If this was done correctly, your TV will prompt instructions to finish the update.
Once the update is completed, power off your TV for at least 10 seconds and then turn it back on to finish the update.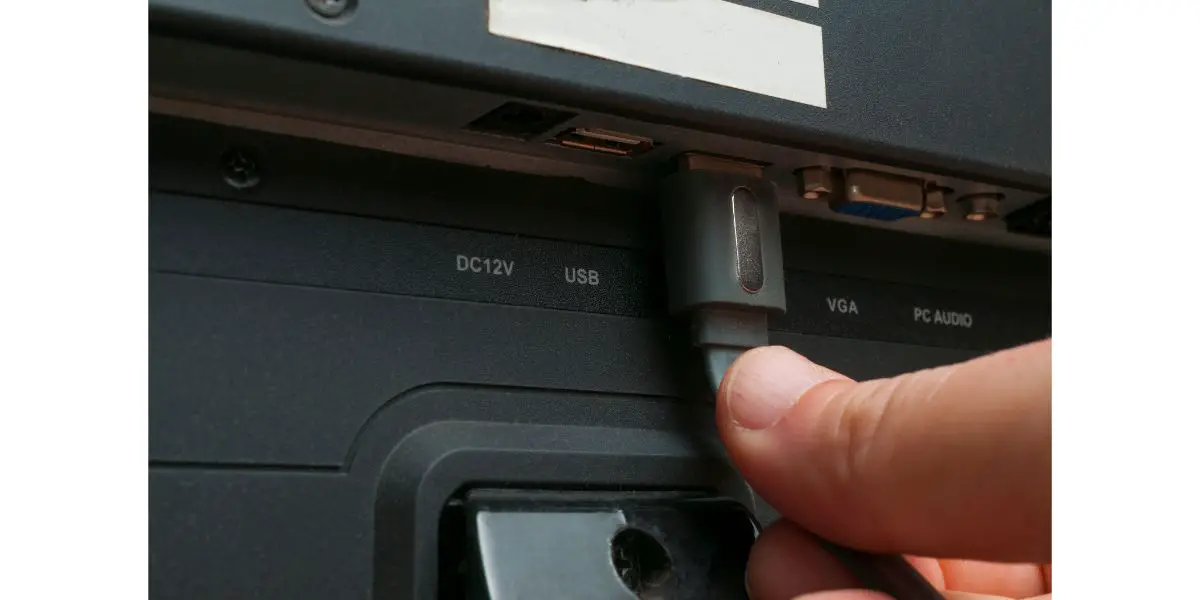 8. Change the HDMI Port
HDMI ports can "die" over time. According to many LG TV users online, this seems to be common after 5-6 months with older LG TV models.
If the issue continues and you're using an HDMI cord to connect to your TV's signal source, try using another port. TVs usually have at least two HDMI ports available.
Additionally, HDMI devices connect using a "handshake." This is when a high-bandwidth HDMI component connects and communicates with another. While it seems simple enough, sometimes the order you turn devices on can affect this handshake. Turn off all devices. Then, turn on the input source device first. Second, turn on your TV. See if this solves the signal error.
9. Reset Your LG TV
A factory reset is when your TV is restored to its original state. All software goes back to how it was the day you purchased it. Any personalized settings, saved passwords, and downloaded apps will be lost.
To reset a smart LG TV from 2022 or 2023, follow the prompts below.
Press Settings on your remote, then All Settings, then General Settings
Select System and Reset to Initial Settings
Read the information and confirm your selection. The TV will reset and restart
For TVs from 2021:
Press Settings, All Settings, General, System, and Reset to Initial Settings
Confirm your selection
When the TV restarts, you'll need to set up your WebOS TV again by choosing things like installation method, language, etc. Follow the prompts
For TVs from 2020:
Select Settings, All Settings, Support
Choose Reset to Initial Settings
Confirm your selection
For TVs from 2019 and before, follow the directions on this LG support page.
10. Contact Customer Support
When all else fails, call customer support. They offer an online chat feature, repair services, social media connections, email, and a phone number on their contact page. If you're still under warranty, you can replace your TV. Otherwise, you also have the option of taking it to a TV repair shop near you.
Final Thoughts
If your LG TV is not connecting to your signal source, first troubleshoot the source itself. Then, check things like your cables, input source, antenna, and updates. Reset your TV and devices. If you have no luck, your last resort will be to contact LG customer support.