Disclaimer: This post may contain affiliate links, meaning we get a small commission if you make a purchase through our links, at no cost to you. For more information, please visit our Disclaimer Page.
Android has come a long way and is tipped to improve further as technology continues to advance. But despite the massive strides made by the operating system, there's no denying that Android's videos are not of the highest quality. Fret not, though, as there are several ways to improve the quality of your Android videos.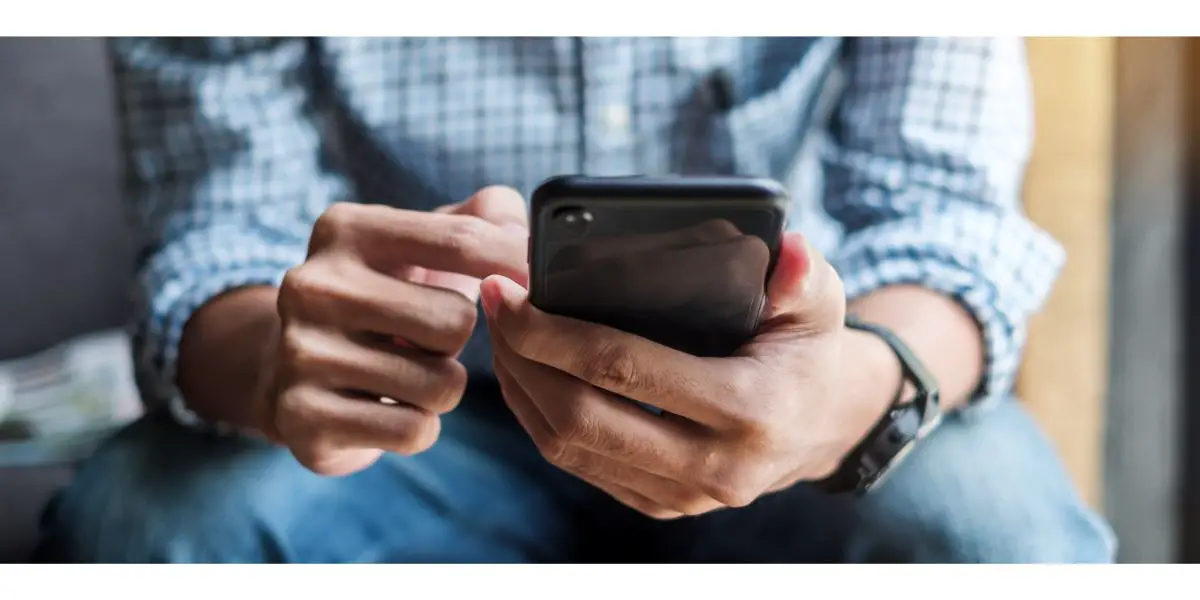 Why Videos From Android Phones Look Bad
Android phones are notorious for producing low-quality videos, especially when uploading them on social media or sharing them with others. iPhones aren't plagued with this issue, which has sparked a heated debate about the quality of android videos.
However, there are many reasons for this, and almost all stem from Android's compatibility with different phones. Fortunately, there are workarounds to this issue, and it's still possible to have great videos using your Android phone.
Before we look at how you can produce better videos on your Android phone, let's talk about why it happens. Knowing this will help you understand why it's not necessarily because phone manufacturers are bad when it comes to camera implementation and configuration.
Fragmented Ecosystem
Video quality doesn't entirely depend on the hardware. It also needs the right software to optimize the camera and produce high-quality videos. Unfortunately, optimized software for Android phones is almost impossible due to its fragmented ecosystem.
When we say fragmented ecosystem, it doesn't necessarily mean that Android is an inferior operating system compared to iOS. It's fragmented because it needs to work with many different phones, operating systems, applications, and hardware.
Dozens of Manufacturers
The term Android phone can refer to any of the hundreds of different phones coming from dozens of different manufacturers. It's the most dominant mobile operating system accounting for 71.1% of all smartphones as of Q4 2022.
Samsung and Pixel phones may be the most popular, but there are a lot of other lesser-known brands that Android users can choose from. All of them use Android as the base for their operating system, but they have different features and capabilities.
Aside from this, they have varying focuses when it comes to building their phones. Some are focused on performance, others are focused on the camera, while others are trying to steal market share by releasing the lowest-priced smartphone possible.
So, saying that 'Android videos look bad' is, technically, not true.
In fact, Samsung and Google phones consistently compete for the best smartphone camera, year after year. It's just that some smartphone companies are releasing mediocre cameras on phones to cut costs or produce better-performing phones that are cheaper than their competitors.
Varying Software Implementation
In the early days, Android was the operating system manufacturers used for all phones. However, since competing companies produce different phones with varying capabilities and features, optimizing Android to work better for their phones became inevitable.
Nowadays, Android is more like an OS family than an actual operating system. Different brands developed their own Android-based operating system, like:
One UI for Samsung
MIUI for Xiaomi
ColorOS for Oppo
OxygenOS for OnePlus
FunTouchOS for Vivo
FlymeOS for Meizu
Those are just the biggest phone manufacturers in the world. There are countless other smartphone companies with an in-house operating system that runs on Android. Each of these operating systems has varying software implementations.
Aside from these operating systems, every company has its own way of enhancing the photos and videos its cameras take. The smartphone market has matured so much that hardware is no longer enough for smartphones to produce amazing photos and videos.
Since digitally enhancing photos and videos require millions of data points to be accurate, it'll be difficult for any smartphone company smaller than Apple, Samsung, and Google to digitally enhance the shots to make them more comparable.
Although there have been many improvements in digital enhancement over the years, it'll still take some time for smartphone companies to produce high-quality videos. Most of them still need more data points that they can use for their camera AI.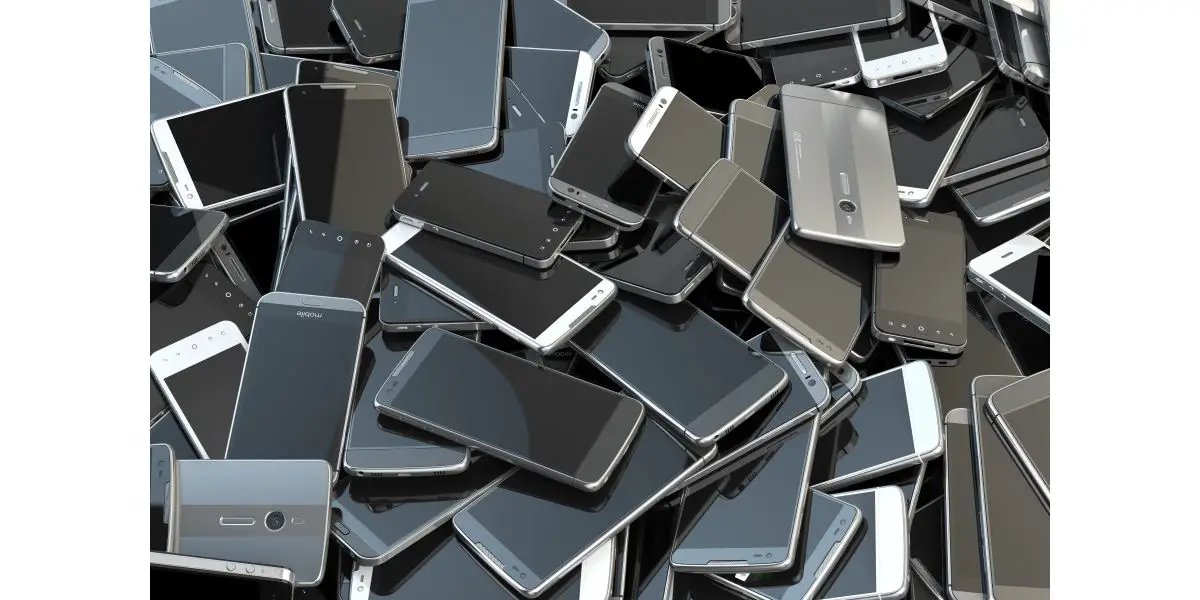 Varying Hardware Combination
Hardware combination is the biggest reason why many Android videos look bad. In 2022 alone, Samsung released 26 different smartphones. All of them have different price points, features, and camera capabilities.
Multiply this by the number of smartphone companies, and you'll get hundreds of smartphones in 1 year. Plus, the average replacement cycle of a smartphone is 2.5 years, which multiplies the available options when people decide to upgrade.
You can only imagine the number of smartphone varieties with different hardware combinations that Android needs to work with. Inevitably, most Android phones will produce bad-to-mediocre videos that more often than not look blurry and of poor quality.
Aside from the number of Android phones today, a wide range of cameras is also being used for these phones. Of course, a $150 Android phone will produce lower-quality videos than the flagship Android phones that cost $1,000 or more.
Given that there are far more budget Android phones than those that can compete with iPhones, there will definitely be far more Android videos that look bad.
Software Optimization
Another big reason Android videos look bad is that almost every app you can download from the Play Store is not optimized for any specific smartphone.
Apple released four iPhones in 2022. They may have varying features that cater to different iPhone users, but they all run using one operating system optimized for every iPhone. App developers only need to create an app for one operating system, which will work seamlessly with all iPhones.
These companies can create a small team of developers that ensures their app is optimized for iPhones, and it will work well with 27.58% of all existing smartphones worldwide. They don't have to worry about varying software implementations and hardware combinations.
Android is different because developers need to run it through JVM (Java Virtual Machine) to make their app compatible with every Android phone.
Since Android phones are different from each other in terms of their operating systems and hardware combinations, it'll be impossible to create different teams to optimize their app on a specific phone.
Even Instagram and Snapchat will find optimizing their app for Samsung-only phones hard, given that they have 26 new phone models with varying features and camera capabilities this year.
Plus, it wouldn't be as cost-efficient because none of these Samsung phones sold more than the iPhone.
So instead of optimizing their apps to work well with specific Android phones, developers implement a solution that works with every Android phone. Unfortunately, these solutions rarely fully use the phone's camera capability.
3rd-Party Apps Can't Really Take Photos
This one will surprise many people. If you're using a 3rd-party app on your smartphone to take a picture, it's not using your phone's camera. Instead, it only takes a screenshot or screen capture of your phone.
So, regardless of your phone's camera quality, it will always be low-quality when you use it directly with 3rd-party apps.
Most of the digital enhancements your smartphone makes happen after recording the video or after taking the photo, not before you take it. If an app only records what it sees on the screen, it won't be the same quality as when you take it using your phone's native camera app.
It's not ideal, but it's the solution that works on every Android phone. Unfortunately, going back to the varying hardware combination, there are smartphones with low-resolution screens that make the videos even worse when you upload them to 3rd-party apps.
Again, this doesn't mean that Android videos look bad. It's just an effect we get in exchange for ensuring that apps will run smoothly on every Android phone without having a dedicated team assigned to every model.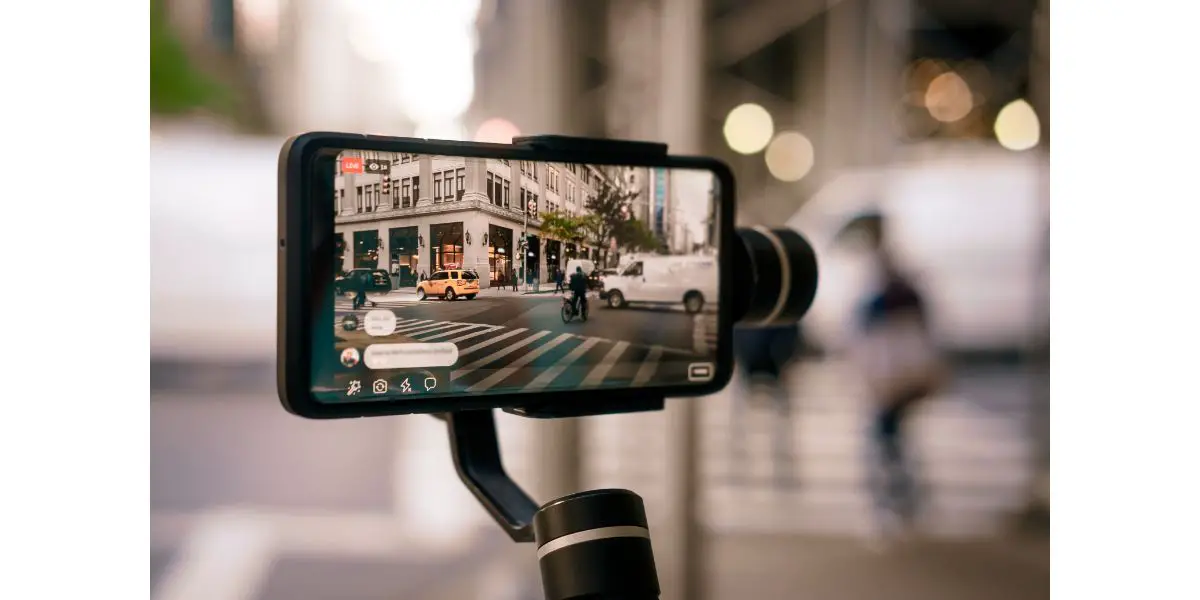 6 Easy Fixes for Bad Android Videos
Cameras on Android phones are actually good. Many of them can even compete with other flagship phones. You only need to know how to optimize them and ensure you're getting the best from your smartphone camera.
1. Take Videos in an Environment With Plenty of Light
Android phones today are capable of taking videos even in dark environments. However, if you want to produce the best videos using your camera, it would be best to always do it when there's plenty of light.
This fix doesn't only apply to Android phones; even iPhones will take better photos and videos if you're in a well-lit environment. Taking videos in an area with plenty of light will always be the best, as long as it's not excessive and it washes away the details in the video.
2. Pick the Best Resolution When Recording
Smartphones can take different resolutions when taking photos or recording videos. In most smartphones, the default setting may not be the best quality, but the one that will allow them to take decent pictures and videos faster.
Before you start using your Android phone for videos, it would be best to check the default setting and ensure that you're using the highest resolution possible.
The only problem with this setting is that it will require many more resources from your phone, which may not be ideal if you're only taking quick videos you want to share with your friends.
3. Use GCam Instead of the Default Camera App
Remember the millions of data points a smartphone company needs to enhance a photo or video digitally? As an Android user, you can take advantage of Google's massive stockpile of data points by using GCam.
This app is the default camera app for Pixel phones, and many people consider Pixel phones to have the best camera among Android phones.
However, you'll need to find an APK file for GCam that a developer has optimized for the phone that you're using.
GCam will allow you to have better digital enhancement for your phone and will make it easier for you to take better videos on your smartphone without changing anything in your phone's settings.
4. Use Stabilization Hardware and Software
Most mid-range to flagship phones have OIS (optical image stabilization) built-in. However, if you want to ensure that you're getting better quality videos using your Android phone, it would be best to use a combination of hardware and software stabilization.
Using these stabilization tools will prevent grainy, blurry, or unstable videos you take using your smartphone. It may not be the best solution because they'll require you to pay for additional tools, but these will definitely take your video quality to a whole new level.
5. Use Apps That Rely on Internet Signal Rather Than Cellular Network
If you're sending videos to a friend, it would be best to use apps that use internet signals rather than a cellular network.
Many cellular companies still use MMS when sending photos and videos, which can greatly degrade the quality of the files that you send, resulting in low or bad-quality videos.
However, if you're using internet signals to send your videos, they will have better quality as long as it matches the app's max file size. Apps that rely on internet signals include Whatsapp, Viber, Telegram, Signal, and Messenger.
Remember that these apps may only be taking a screen capture of your phone, so our last fix is one of the most important tricks that will help you produce the best videos using your Android phone.
6. Upload Videos Instead of Using a 3rd-Party App's Camera
Take the videos first using your phone's native camera app or GCam before uploading them to any 3rd-party app, like the instant messaging apps we shared, Instagram, or Snapchat.
By doing this, you're taking advantage of your phone's camera setup (hardware and software) instead of relying on your screen to produce the videos.
Sure, it will take a few more steps compared to using the app's camera function, but it will ensure that every video you send or share with your friends will have the best quality possible.
Conclusion
Android videos look bad because of how Android works as an operating system. Although there are phones with mediocre cameras, there are a lot of high-end smartphones that can compete with iPhones when it comes to video quality.
You just need to know how to take advantage of it and make full use of your phone's camera capability.