Disclaimer: This post may contain affiliate links, meaning we get a small commission if you make a purchase through our links, at no cost to you. For more information, please visit our Disclaimer Page.
The many network adapters, which you keep seeing under the device manager section of your computer, are virtual adapters. These adapters are used by your VPN, which most likely is using the Hyper-V image. The good news is you can remove them from your system, just right-click and choose "uninstall."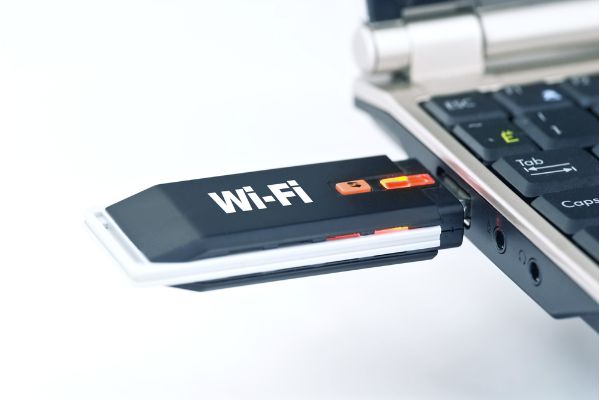 How does a Network adapter work?
Network adapters are devices engineered to function as the interface for a computer to a network. These devices have been in use for several years; one of the most common examples of network adapters is the Ethernet network interface controller card.
Furthermore, network adapters go by several names; some of them are local area network (LAN) card, (physical) network interface card, ethernet adapter, connection card, and network controller. With a network adapter, you can always get your computer system to communicate with a network.
Here's how a network adapter works below:
They are hardware components, which carry network controllers. These network controllers are integrated on a circuit board, using the standard OSI model of 7 layers.
Furthermore, the network controllers act like trans-receivers. Here's what that means; they can transmit and receive signals simultaneously, even when they are communicating with other devices.
There are several different types of network adapters out there. Let's have a quick look at some of them below:
Network Interface Card (NIC)
This type of network adapter is common on modern computers. They are usually attached to the motherboard of computer systems, cell phones, laptops, and tablets.
One thing you need to understand here is that systems with NIC, after being assembled, don't need any physical network adapter for connectivity. Instead, they are ready-to-use wireless devices.
USB Adapters
USB adapters are network adapters that require a USB connection. They are physical devices and only require you to plug them into your computer system. The TP-Link AC600 USB WiFi Adapter for PC is a good example of a USB adapter.
USB adapters are pretty easy to connect to your PC, as they don't have a network card. Instead, they feature an open USB port, which you only need to plug into a working port on your system to start enjoying wireless capabilities.
PCIe Adapters
PCIe adapters are similar to built-in NIC in the sense that they are usually connected directly to the motherboard. They deliver very strong wireless network connections. The TP-Link AC1200 PCIe WiFi Card for PC is one of the best products that you can consider under this category. You can check here to learn about the product.
Virtual Adapters
Virtual adapters are software packages that simulate the behavior, as well as the function of network cards. If you're the type that uses virtual private networking (VPN) software, you'll most certainly have them installed on your computer.
Chromecast Ethernet Adapters
Google Ethernet Adapter for Chromecast is another type of network adapter that you'll find out there. This device is designed specifically to enable you to utilize Chromecast on a wired network. You can use Chromecast ethernet adapters to create a fast and reliable connection, especially if your Wi-Fi signal is pretty weak to reach a certain device.
Is a network adapter necessary?
Network adapters offer tons of amazing benefits, no doubt about it. However, you need to understand that buying a network adapter might not be necessary if you have a motherboard with built-in Wi-Fi.
That said, one benefit attached to using a reliable network adapter on your computer is that it allows your system to communicate easily over the LAN, helping you to connect to the internet or other devices. Network adapters are necessary and the interesting part is that all the different types of these adapters have their strengths and weaknesses.
For instance, if what you're looking for is a convenient network connection, the best adapter to choose is the USB type. They don't require any network card installation. However, if you're looking for a strong wireless connection, PCIe network adapters are equal to the task. The only problem, however, is that they aren't as portable as USB network adapters.
Depending on the type of work you do, having a reliable network adapter is important for your system. However, there are several other ways that you can follow to connect your computer to the internet, even if you don't have any network adapter.
What is the reason for so many network adapters?
Before addressing this question, let's start by looking at how to check for network adapters on your computer system.
If you're a Windows 10 user, for you to check for your network adapters, all you need is to follow the simple steps below:
Start by right-clicking the Start menu button, which is located at the lower-left corner of your Desktop screen.
After that, look for "Device Manager" and click on it. Next, you'll see a Device Manager window display on your screen.
On the screen, you'll see a full list of all the components installed on your Windows 10 computer, including your network adapter.
Now, look for "Network Adapters" and select it to show the list of those that you have on your PC. Here, you should see a LAN Network Adapter. You can also see a Wireless Network Adapter, depending on your setup.
Other things that you'll most likely see under the "Network Adapters", depending on how you use your PC, are virtual network adapters.
Here's why you keep seeing so many adapters on your PC
Now, let's go back to the burning question regarding why you keep seeing so many network adapters on your system? If this is what you're currently experiencing, even when you only use one network adapter, you don't need to worry too much about it.
Here's what you need to know below:
The many network adapters that you keep seeing under the "Network Adapters" section of your PC's Device Manager are most likely virtual network adapters.
As earlier mentioned, virtual network adapters are software packages that mimic the function of network cards. However, you need to understand that these adapters aren't just installed on your system for no reason. They are used by your Hyper-V, enabling the virtual operating system on your computer to connect to the internet.
The reason why you keep seeing so many network adapters on your system is simple; you use VPNs on your computer. That's so because virtual adapters are common in VPN software systems.
When addressing a similar question on Microsoft Community, Jerico T, an Independent Advisor on the platform revealed why there could be so many adapters on a computer. Here's a brief of what he said regarding it below:
"Those virtual adapters are just being used by your Hyper-V and let the virtual OS connect to the internet. Are you using Hyper-V on your computer?"
The bottom line is that the "so many" network adapters on your system are most likely virtual adapters, which are being utilized by Hyper-V, Microsoft's hardware virtualization that lets you create and run virtual machines. Interestingly, if you don't want these adapters on your system anymore, you can always delete them by right-clicking on them (individually) and selecting "Uninstall."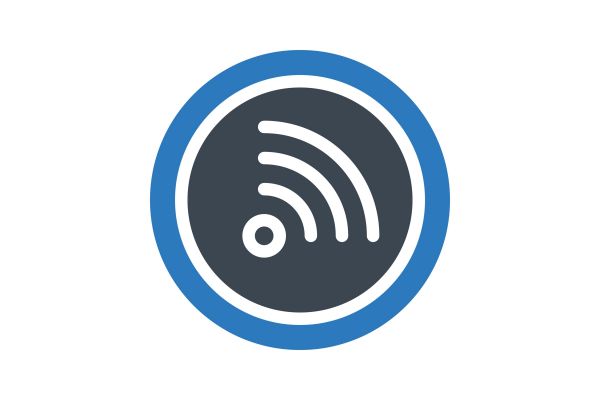 How many network adapters should you have?
For someone who doesn't use a VPN solution, a single network adapter is enough for your computer.
Many people say that "using two network adapters helps to double Internet speed." However, you need to understand that this is not true, especially if you're only connected to the Internet via one ISP. Since that's the case, there's really no point using two adapters on your computer even though you can have them.