Disclaimer: This post may contain affiliate links, meaning we get a small commission if you make a purchase through our links, at no cost to you. For more information, please visit our Disclaimer Page.
The PlayStation Network is essential to enjoying your PlayStation system. So when it refuses to keep you signed in, it can get incredibly frustrating.
This article will help you solve issues with your PlayStation Network account signing out.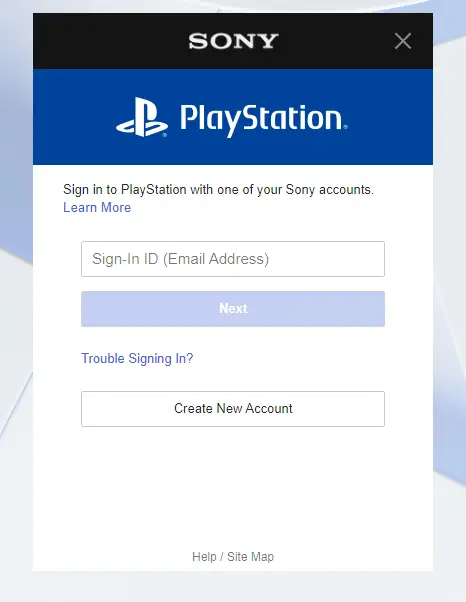 Why Does the PlayStation Network Keep Signing Me Out?
There are multiple reasons why your PlayStation Network account signs out, including the following:
Your internet connection is unstable
Your account is compromised
The account is on another system
Your account is not verified
Potential software bug
Potential software bug
Server issues with Sony
How to Solve an Unstable Internet Connection for PSN
You cannot access the PlayStation Network when your internet connection is unstable. You can still play games offline if you have physical copies, but you'll need a stable internet connection to access the PSN.
Your internet may be unstable for several reasons. You may have too many devices connected, thus lowering your bandwidth. Your WiFi provider may bandwidth throttle your service as well.
However, most internet instability issues disappear with a simple reboot. Follow these steps to restart your wireless network to connect to your PlayStation:
Unplug your router and modem.
Wait for 30 seconds. This time allows the devices to cool and power off.
After 30 seconds, plug your modem back in. If it doesn't turn on automatically, hit the power button.
Wait 60 seconds after you plug in the modem before plugging the router back in.
Wait at least two minutes before connecting any devices to your network.
Now, restart your PlayStation.
Confirm that your internet password and name are correct in your PlayStation system.
If restarting your modem does not work, try moving your PlayStation closer to the router. Physical distance impacts the connection.
How to Recover a Compromised PlayStation Network Account
Online gaming accounts are susceptible to hacking, much like any other type of account. If someone has hacked your PSN user, you will lose access.
There is an online black market for hacked PSN accounts. Someone may buy your information to access games you own or make changes to the user with your personal information. These reasons are why you need to act fast when someone has hacked into your PlayStation Network account.
If you suspect someone hacked your account, you must first change your password. You can change this on the console by following these steps:
From the main menu, locate settings and select Account Management.
Scroll down and click on Account Information, then select Security.
You must enter your current login ID and password to access Security. Once done, choose Password.
Enter your current password again once prompted, then create your new one.
If you are unable to change your password on a console, follow these steps to change it on your PC:
Log in to your PSN account online with the Sony PlayStation Account Manager.
Once logged in, click on your profile and open Account Settings. You may get asked to log in again.
On the left side of your screen, select Security.
After the Security tab opens, locate Password and click Edit. You will receive a prompt to change your password.
If changing your password does not work, many users have also found success after changing their connected email addresses.
If you forget your email or have trouble obtaining it, check out our article here on recovering your PSN account without an email address.
How to Keep Your PSN Account Safe from Hackers
Now that you've recovered your hacked account, you likely want to use protective measures to increase security.
The PlayStation Network offers a two-step verification for users to keep their accounts safer. You can activate your two-step verification by doing the following:
Turn on your PC and head to the Account Manager website.
Open the Security menu and select 2-Step Verification.
Follow the prompts to finalize the setup.
You'll have the option to select SMS verification or a Google or Microsoft verifying app.
Regardless of your choice, you'll receive ten backup codes that you can use to break into your PSN account if you cannot verify it. Printing these codes out and keeping them in a safe place is a good idea.
How to Log Your Account Out of Other Systems
Your PlayStation Network account only works on one system at a time. You will get signed out if you have multiple systems in your house or let someone else utilize your account. It's the same issue when someone hacks your account.
Sony has security features that you can use to kick out unwanted users or remove yourself from other systems. To sign yourself out of different consoles, follow these steps:
Using your PC, log into your PlayStation Network account.
Click on your profile picture and find Account Settings in the drop-down menu.
Open Security, found on the left-hand side of your screen.
At the bottom of the Security page, you'll see a button that says, "Sign Out on All Devices." Select that button.
Hit OK when prompted to finalize the logout.
How to Verify Your PlayStation Network Account
To finish setting up your PSN account, you must verify it. If you have not completed this step, your account will not stay signed in. 
Follow the prompts you received from Sony to verify the account.
How to Update Software for PlayStation
If you have tried all of the above and the issue persists, you may be dealing with an internal software error. Software errors happen when a console updates incorrectly or developers release a less-than-optimal update. Companies are pretty good at keeping up with software bugs and try to send out a solution in the form of another update fairly quickly.
You will want to search for new software updates to fix this issue. Follow these steps to update your PlayStation firmware:
Turn on your PlayStation and select the Settings button (it will look like a toolbox).
From the Settings menu, select System Software Update.
If there is an update available, it will begin downloading immediately. You can continue to use your PlayStation throughout the download process.
Once the download is complete, a pop-up notification will appear on the left of the screen. Open the notification by clicking on the chat bubble with an "i" in the middle.
Choose the appropriate item from the Downloads (which will appear like a dotted downward arrow). On-screen prompts will appear. Follow the prompts until the update process completes.
Please do not turn off your PlayStation while it is updating. Any interruption to power during the installation process may damage your system.
What to Do if PlayStation Network Has a Server Error
The issue may not be on your end at all. It might be an issue with Sony's servers. The PlayStation Network can crash just like other programs. You can check if the service is online and running smoothly by looking at the network service status on your phone or laptop. 
You can do nothing to solve the issue if this is your problem. All you can do is sit back and wait while Sony solves the problem. It is unlikely that the network will stay down for a long time.
Conclusion
The best way to solve a PlayStation Network account is to check your internet connection first and then take security measures. Changing your email address and password often solves the issue by removing the risk of hackers.