Disclaimer: This post may contain affiliate links, meaning we get a small commission if you make a purchase through our links, at no cost to you. For more information, please visit our Disclaimer Page.
Have you ever turned on your Xbox One only to find that it has signed you out?
Signing an Xbox user out randomly can happen for several reasons. Therefore, this can happen if your internet connection is running low, there might be an issue with Microsoft, or your Xbox is experiencing some issues. Also, it may mean that someone else has used your account and later signed out.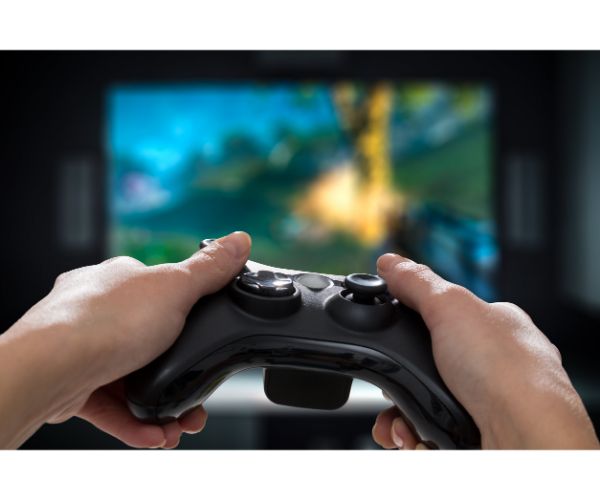 Why Does Xbox Sign Me Out When I Go Offline?
It is important to point out that this is a common issue that happens to many Xbox users, and it can be quite an annoying thing. Filling out your name and password, again and again, is not something you would like to do every day, especially on a gaming console that does not have a regular keyboard.
That is why users want to resolve this issue once and for all, but they need to know what is causing the problem in the first place. So, if this happens to you as well, you need to consider several things in order to make sure it does not continue to happen.
However, it might be strange when this happens while you try to play when you go offline. Many users have experienced this and they have lost the progress that they have achieved in the meantime. This is not only annoying, but it wastes your time, as well as the will to continue to play.
Although the reasons for these issues are not officially confirmed by Xbox, it is believed that when this happens, someone might use your account at the same time. Xbox One does not allow two players to play on the same account, therefore, you get signed out all the time.
However, if you have used your account on a different console that is not yours, the owner might have signed out your account to use their own, hence you get signed out from your console. In other words, it does not mean that someone has stolen your account.
If this is not the case with you, then you might want to change your password and be on the safe side. If this does not work, then you will need to try a different approach. You will need to restart your gaming console and check whether some updates are available that will improve its performance.
Another thing that it would be wise to check is whether your controller is set to sign in to a certain account that is not yours. If this is the case with your controller, you will have to disable this option. One of these things will probably resolve your issue, and let you enjoy your Xbox One.
Why Does My Xbox One Sign Me Out Randomly?
If the signing out happens out of the blue, there might be several reasons why this happens. Usually, there are simple methods in which you can resolve the issue, but you first need to detect the cause of it.
Namely, the most common reason why your Xbox One signs you out randomly might be due to poor internet connection. When your internet connection is extremely low, there is not enough speed to upload your content, so you get signed out. This is an issue that has happened to many users.
In order to resolve this, you will have to try and reset your internet router. After you reset it successfully and reconfigure it on your Xbox One, your gaming console will continue to work as it should. However, sometimes, a slow internet connection might be caused by your internet provider.
Another reason why your Xbox One signs you out randomly might be due to an issue caused by Microsoft. If this is the case, you will not be able to do a lot to resolve the problem. You can check the DownDetector, to see whether other users are reporting the same issue.
This is a normal thing to happen because sometimes while Microsoft adds some upgrades or fixes, the system might get messed up. If this is the case with your gaming console, you will have to be patient and wait for Microsoft to resolve the issue on their side.
Lastly, you should check your Xbox One because sometimes the problem for the random signing out might arise from your gaming console. This is not a common problem, but if you have checked all the other possibilities, you should consider that your gaming console might have some issues.
In this situation, you will have to check your connectors and whether everything is running as it should. Again, this is not a common issue, so you might not be able to find the solution and the cause on your own. In other words, you might want to contact the Support Team for further information.
Why Does Xbox Sign Me Out When I Start A Game?
When your Xbox signs you out on its own when you start a game, that might also mean that your account is used by someone else. Many users have reported this problem, and it has turned out that some of them have had their accounts stolen.
If this happens to you when you start playing a game, you will probably lose all your progress due to the fact that it has not been properly saved. This is quite annoying, and you would like to avoid it at all costs. Therefore, if it happens, even only once, immediately take appropriate measures.
The first thing you should do is change the password of your account. Since this might mean that your account has been hacked and used by another person, you need to react right away. Therefore, make sure that you immediately reset your password.
Another thing you can do for additional security is setting Two Factor Authentication (2FA). This will increase the security of your account. Once you do all of this, make sure that the issue is resolved, and that the cause was actually that, meaning your resolution has been successful.
If this continues to happen, you will have to try another method to improve the work of your account. You can try deleting your account and re-downloading it. This can be done in a few simple steps, and might really solve your issue.
This is what you have to do:
Go to Settings, choose System, then Storage. Once you have opened the Storage, select All devices, and lastly, go to Gamer Profiles.
Find and select the nametag that required deletion.
Choose Delete profile only in order to save your previous games, progress, and achievements.
After this, press the Xbox Guide button in the middle of your controller and select the option Download profile.
This has proven to be a successful solution for this issue. Nonetheless, some people have again experienced problems, meaning that this method was not helpful to them. If you are one of these people, you might want to try a different approach towards a solution.
The last thing you will have to do if nothing else works is to clear the caches on your Xbox One. To make this possible, you will firstly need to turn on your Xbox One. Then, you will have to unplug the power of your gaming console to continue.
In the end, you will have to wait for about 30 seconds, plug the power back in, and turn on your Xbox One. Clearing caches is a good way to find a solution to this kind of problem, and it has worked for many people. So if anything else does not work, make sure that you try this option.