Disclaimer: This post may contain affiliate links, meaning we get a small commission if you make a purchase through our links, at no cost to you. For more information, please visit our Disclaimer Page.
Mobile phone carriers use both 4G and 5G networks. You might remember how slow phones ran on the old 3G network and how much you loved when your carrier made the switch. If you have an Android phone or an iPhone that won't connect to 4G, you can find out what it won't connect and how to get it working again.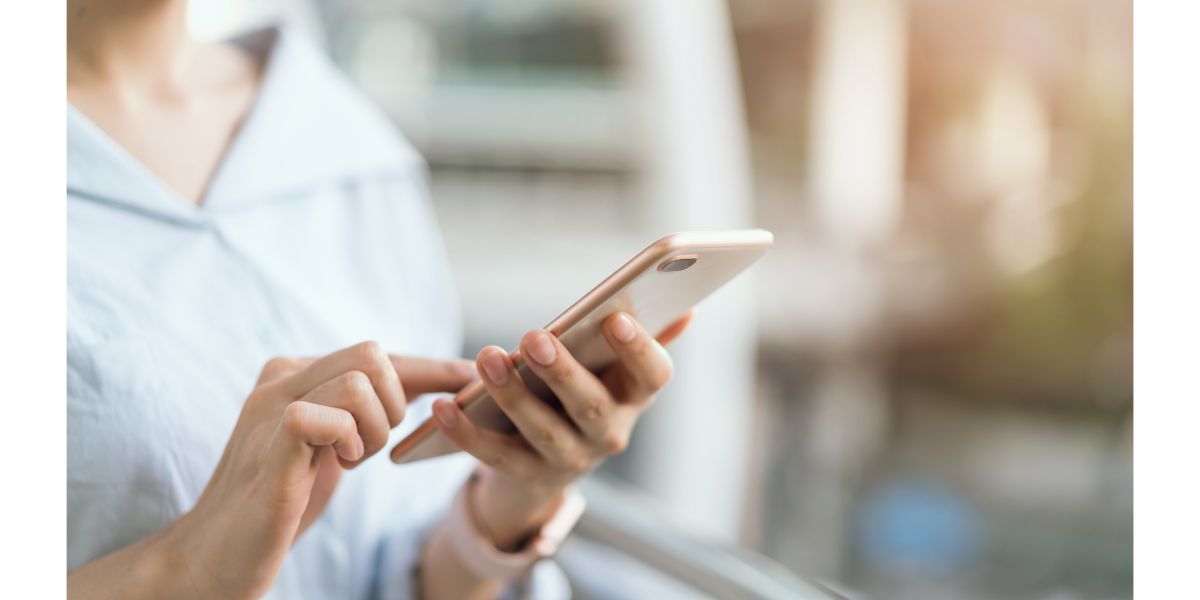 Why Won't My Phone Connect to 4G?
The most common reason why your phone won't connect to 4G is that you turned off your mobile data. You must have mobile data turned on to use the 4G network in your home or when you're on the go. Some of the other reasons your phone may not connect include:
You have a phone that isn't compatible with 4G.
There is a problem with your SIM card.
You turned off your mobile data.
You turned your phone to Airplane Mode.
The phone thinks you are too close to your data cap.
It is set to a different network.
There is an issue with your Access Point Names.
You went over your data limit.
The phone needs a valuable update.
Your carrier doesn't have 4G coverage in the area.
Consult Your Carrier
If you have an Android or iPhone that won't connect to 4G, consult your carrier before trying any of these remedies. Carriers have different networks in areas around the world. You might have access to 4G in public areas such as your favorite restaurant or a public park.
When you're at home or in a rural area, your carrier may only offer 3G. Most carriers have a network map that lets you check on their coverage areas.
6 PotentialSolutions for an Android Phone
While Android phones are pretty popular, they may not always connect to the 4G network and give you the fast speeds you want. Always check your mobile network to see if you turned on your mobile data.
On an Android phone, go to Settings and SIM cards & mobile networks. Use the slider bar to turn it on. Even if the phone says the data is on, you want to slide the bar to the off position and then back to the on position to reset your phone. You can also try turning your phone on and off before you try some of the other solutions.
1. Look for Your Mobile Data Cap
Most cell phone carriers have a mobile data cap or limit. When you use all of your data for the month, it will throttle your phone. While you can still go online, you'll experience speeds similar to dial-up speeds.
Android phones keep track of your data usage and make it easy for you to tell when you reached the limit or are close to it. Open the SIM Cards & Mobile Networks section and select Set Data Plan or Data Usage. It's a good idea to set up an alert that lets you know when you are close to your limit.
2. Check Your SIM Card
Some phones will not connect to 4G because they have a loose SIM card or not in the right position. Even if the SIM card is slightly off to one side, it can keep you from using the network.
Most phones make it easy for you to access the SIM card. Turn off your phone and remove the back panel. Though some phones ask you to slide the card out, others require that you push the card in to release it. Take the SIM card out of your phone, reinsert it, and turn the phone on again.
3. Reset the Access Point Names
Every Android phone uses Access Point Names or APNs. When you go online, the APN creates an IP address for your phone. These names also ensure that you have a strong connection.
Go back to the SIM Cards & Mobile Networks section and open the APNs. You'll see two buttons near the bottom of this section: one that lets you set up a new APN and another that resets your current names. Click on the second button to clear your old APNs and establish new ones.
4. Turn Off Airplane Mode
Airplane mode is a common feature on phones that helps you limit the disruptions you cause to other people. Though you usually use this mode on a plane, you can also use it when you're home and don't want to deal with dozens of text messages or a phone that keeps ringing off the hook.
You usually need to open your Settings and select More or Advanced Settings. Move the bar below Airplane Mode to the off position or move it to on and then back off. Some phones have a button on the top of the screen that lets you turn off this mode faster.
5. Adjust the APN Protocol
You can adjust the APN protocol, too, but this option isn't available on all phones. Open your Settings and go to WiFi & Networks to select SIM & Networks. You then need to go to SIM Settings and Access Point Names. Click on the APN and then click on the APN Protocol.
Go down until you see the Ipv4/IPv6 option and click on it. You can then go back to your mobile settings and turn on your mobile network. It will use a different protocol, which should help.
6. Change the Network
There's a chance that your phone is set to a different network such as 3G or 5G. Open your Settings and select SIM Cards & Mobile Networks. Under the Mobile Network section is the Preferred Network Type.
Click on this line to choose your network. You may find the phone uses a different network as a way to save battery power. Click on Prefer LTE. This tells your phone that it should always seek out the 4G network when it connects to the web.
7 PotentialFixes for an iPhone
As much as you love your iPhone, you won't love it when you can't use it on the 4G network. It can run so slowly that you can't play games or use any of your apps. Luckily, there are some handy solutions to fix the problem.
1. Turn Off Airplane Mode
Don't assume that Android phones are the only ones that use Airplane Mode. Your iPhone will also use this mode as a way to limit how much you disrupt other people. If you need to focus on schoolwork, you can turn it on and avoid any incoming texts or calls you get.
You should always check this setting, especially if you recently used it. Open your Settings and find Airplane Mode. If your phone is set to this mode, turn it off and then back on again. Wait five to 10 seconds and turn it back off to see if your iPhone works.
2. Restart the iPhone
If you have an iPhone that won't connect to 4G and you haven't turned it off in a while, now is a good time to restart it. This helps the iPhone fix any software bugs or glitches that affect your connection.
If you have Face ID on your iPhone, hold down on one of the volume buttons and the side button until the phone shuts down, and then power it back up.
For phones that lack this feature, apply pressure to the power button until the iPhone shows a new screen. Slide the button on your screen to shut off your iPhone and then restart it.
3. Check Your Cellular Data
An iPhone uses cellular data to let you do some basic tasks when you don't have an established internet connection. For example, you can check your email and post an update on Facebook without using the WiFi in your home. When your cellular data is off, your iPhone won't look for the 4G network or connect to it.
From your Settings, go to Cellular and then Cellular Data. When this feature works, you will see a green light. Go ahead and turn the Cellular Data off for a few seconds and then back on.
4. Remove the SIM Card
In the same way that a SIM card can affect an Android phone, it can also affect an iPhone. This card locks your phone to the carrier's network and has some basic information about your phone stored on it. It's common for these cards to loosen or come out when you drop your phone.
After you remove the back of your iPhone, take out the SIM card. You need a special tool for this step, but you can buy one online or get one from your carrier. Wait a few seconds before you slide the card back into the tray. Make sure you turn your iPhone off before you remove the card.
5. Choose LTE
There's a good chance your iPhone can't connect to 4G because you don't have LTE turned on. While you have the Cellular Data section open, click on Voice & Data.
This lets you see your phone's networks and which one it prefers. Use the slider bar next to LTE to select it as your primary network. Doing this tells your iPhone to use the 4G network whenever it's possible.
6. Reset the Network
When you reset the network on your iPhone, you get rid of all the networks and connections you used in the past. This can restore your iPhone and get it to work on 4G again. Go to Settings and General to select Transfer or Reset iPhone and then Reset and Reset Network Settings.
You must have your Apple passcode, which you must enter before confirming the iPhone reset. Once your iPhone removes the data, it will shut down and restart. Remember that you'll need to reenter your internet passwords when you try this step.
7. Update Your iPhone
Both Apple and carriers that sell their phones release updates. You will usually get alerts that tell you that you need to update your phone. In most cases, Apple will automatically download and install them for you.
Carriers often expect you to check for updates. Go to Settings, then General, and About. Wait a few seconds, up to 15 seconds, until a pop-up window appears. Click on Update in the box to update your phone.
Conclusion
No matter what type of phone you have, you need it to connect to 4G because you don't always have access to an internet connection. Your problem might relate to your phone's settings or its SIM card as well as your carrier and its updates. Try all of these solutions to make your phone connect to 4G.