Disclaimer: This post may contain affiliate links, meaning we get a small commission if you make a purchase through our links, at no cost to you. For more information, please visit our Disclaimer Page.
There's nothing as frustrating as trying to do something on your PC when Windows prevents you from doing it. Instead what appears is a notice "You need permission to access this action." 
When this message appears on your screen, you won't be able to do certain tasks because you lack permission. How can you correct this to complete your operations?
There are some actions you need to perform. Before that, let's explore the leading cause of this issue. 
Read Related Article: How to Convert Basic Disk to Dynamic Disk
What prompts the message "you need permission to access this action"?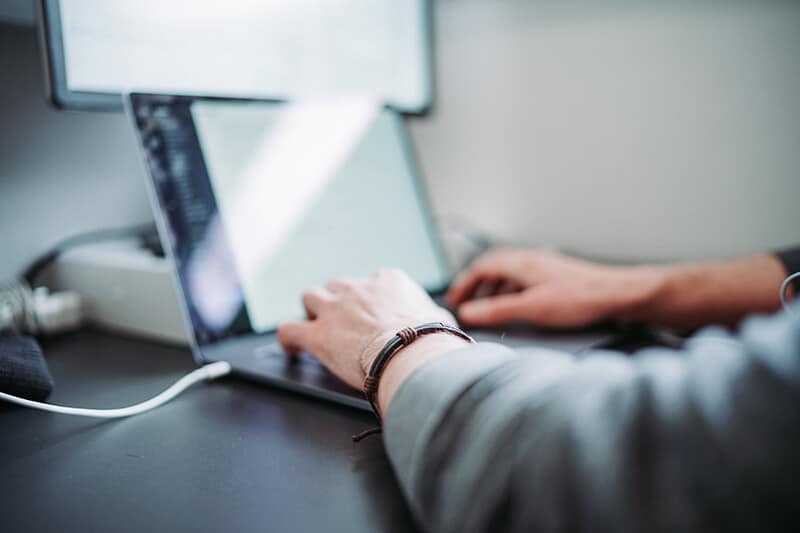 Several factors might cause you to be denied permission to perform some actions. Below are some of them:
You can only access files as the administrator
Does your computer have many user accounts, each with different access? You might experience this error because only the administrator user is permitted to access this file. 
You need to log in as the administrator in order to access the file.
Removable drives set as inaccessible
You might have data that you would like to transfer to your flash disk, but due to setting removable drives as inaccessible, you may fail to transfer the files and experience this error. 
Resetting your computer to allow you to move or copy data can solve this issue.
Password-protected or encrypted files/drives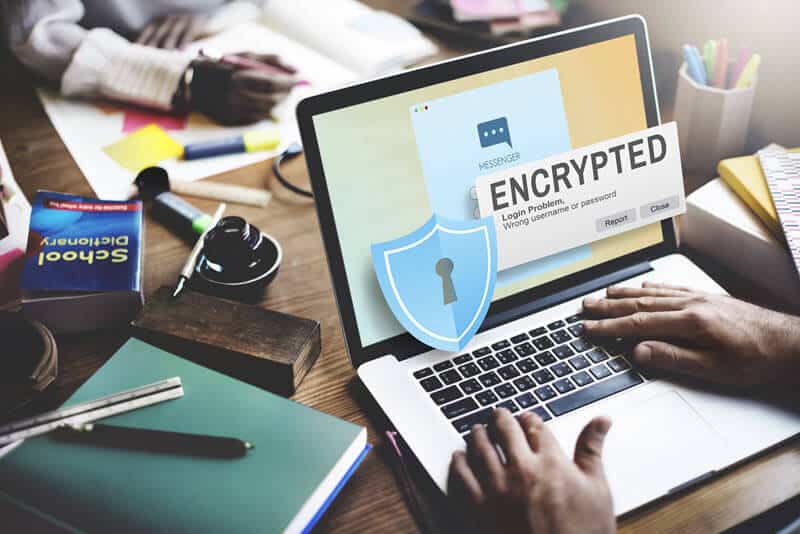 If you are used to set passwords on some files, you may experience an error message while trying to open those files or performing specific tasks. It may be difficult to access those files once you forget your password on each file. 
You can unlock it and access the data.
Do you have a file in read-only status? Trying to copy it can give you an error message and will not help you successfully access it. The main file might be in a read-only state, or maybe the destination file might be set as read-only.
Consider deleting files that you copied previously.
When your computer has a virus infection, it's possible to experience such errors. A virus can harm your PC because various malicious programs might be secretly running on your computer. 
Consider installing an anti-virus to protect your computer.
There might be software that may be using the data you are trying to access. This causes a failure to open that data.
Confirm if some applications are using the file. Closing them will allow you access to the folder you need.
Other Solutions for "You need permission to perform this action."
The following are solutions that can help you stop getting an error message while trying to perform some tasks on your PC.
a. Scan your PC for anti-virus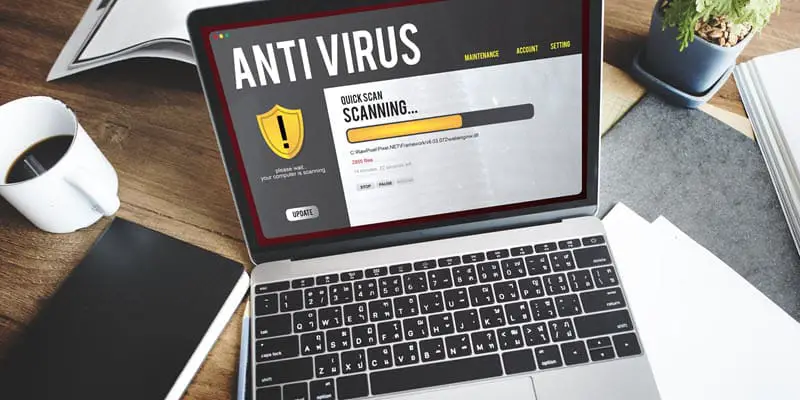 As mentioned earlier, your computer might be infected with a virus that might prevent you from performing specific tasks. It would be great if you scanned your computer to check this. 
To confirm if your computer has a virus, use the built-in Windows Defender solution, or your anti-virus. Follow the steps below.
Click start menu and type "defender" on the search box (without quotation marks)

From the list, choose "windows defender" then select "scan." Scanning removes the virus.
How to use Windows Defender if you are using Windows 8
For Windows 8, follow the steps below.
Open the start button and find the search box.

From the list, choose "windows defender" and open it then find the "update" section.

Choose "Home" and select "scan options."

Select "Full" then "Scan now."
Scanning your system with Windows Defender on Windows 10
Should you be using Windows 10, the following steps might be helpful.
Click your start menu and go to settings

Write "Update and Security"

Open Windows Defender and finally, perform a full scan of the system.
Consider having an anti-malware tool that detects threats on your computer and gives you alert messages.
b. Reboot your computer while on safe mode
Have you tried to do an anti-malware scan, but it hasn't solved the issue? You might want to try rebooting your computer in safe mode to see if it can work.
Rebooting on Windows 8 and Windows 10
If you are using Windows 10 or Windows 8, the following steps will help you reboot your PC in safe mode.
Click the Start button and then head to "Go to Power."

Click the shift key and hold it, then click reboot while still holding it. This will cause your PC to reboot on the Troubleshoot screen

Click Troubleshoot and go to the Advanced Options.

Click Startup Settings and restart. This reboots your PC. Click on F4 after restarting it.
Starting Windows 7 on Safe mode
For Windows 7 apply the following steps to start it in a safe mode.
Save your work first to avoid losing data after restarting Windows 7.

Restart your computer

Press F8 when the machine is still booting. Do this before the Windows image appears on the screen.

Choose Safe mode then confirm whether the issue is sorted out.
If this doesn't work, consider trying other options, as discussed below, until you get a solution.
c. Add your User Account to the Administrators group
You might only access a file as an administrator, and that's why you might be facing an error message while trying to access it. It's because you don't have the privileges of an administrator. 
The following solutions can help you solve the issue.
Windows 7 
If you are a Windows 7 user, utilize the following procedure. 
Click the Start button and go to the Control Panel

Click "User Accounts"

Click "User Accounts" the second time and go to "Manage User Accounts"

Put in your password if you are prompted to do so.

Go to the "User" tab and browse through users of this computer.

Choose your account and click on "Properties."

Go to the "Group Membership" tab and select "Administrators group.

Press "OK"

Press "OK"again.
Windows 8 user
Windows 8 users have a different procedure:
Click on Windows Key + X then choose "Command Prompt."

Type the words "

net localgroup->"

 which helps you view all local groups

Run the command 

net localgroup Administrators [username] /add. 

 Remember to replace the username with the name of the account you would wish to give administrators privileges.
Windows 10 
Press the shortcut Windows Key + X then choose "Computer Management."

Find the Local Users and Groups option and go to "Users."

Find your account on the left pane and double click on it

Head to "Member of Tab" then press the "Add" button

Find the way to the "Enter objects names" and select field.

Write "Administrators" and click "Check Names," then click "OK."

Choose "Administrators" and click "Apply," then select "OK."

You can then restart your PC.
Have a Look at your Security Permissions
Find out more about your security permissions because you may need to make some changes to get approval. Below is what you need to do.
Go to the file, app or folder giving you issues and right-click on it

From your menu, choose Properties

Go to the Security tab.

Go through the account and find out the permissions you would like to check on the usernames or group section then click "Edit."

Select the account required then find a way through the permission section.

Find the "Allow" column and the "Full control" option.

Click "Apply" then "OK" so that you can save those changes.

Confirm if you still encounter this error.
d. Reinstall the app affected
Reinstalling the affected app might solve this problem. The steps below outline how you can reinstall that app.
Reinstalling on Windows 10
Click the Start menu and click "Settings."

Choose "Apps and Features."

Find and select the app you would like to install

Click "Uninstall."

Confirm if the problem is still there by trying to get access
Reinstalling on Windows 8
If you are using Windows 8, follow the steps below to reinstall that specific app:
Click the Start button to open the start screen

Find the app you would need to eliminate and right-click on it. This will expose a toolbar on the bottom of that screen

Choose "uninstall." You will be directed to "Programs and Features."

Click "Uninstall"
Reinstalling on Windows 7
Go to your Windows Icon to Click it then click on the Control Panel

Navigate to "Programs" and press on "Uninstall a program."

Choose the program you want to uninstall then click on it.

Click uninstall and then confirm the action.

Reinstall this app once more and confirm whether you can use it without experiencing the error message.
e. Fix the system registry
The system registry might be having issues leading to the error message you are facing while opening files. If you haven't succeeded in the above fixes, you might want to deal with the system registry. It might be damaged or corrupt. 
Consider repairing the registry, but don't rush to edit it. Any slight error can cause more issues. Consider using a reliable registry cleaner tool to avoid damaging the system. This will save your computer from more risks.
f. Clean install the operating system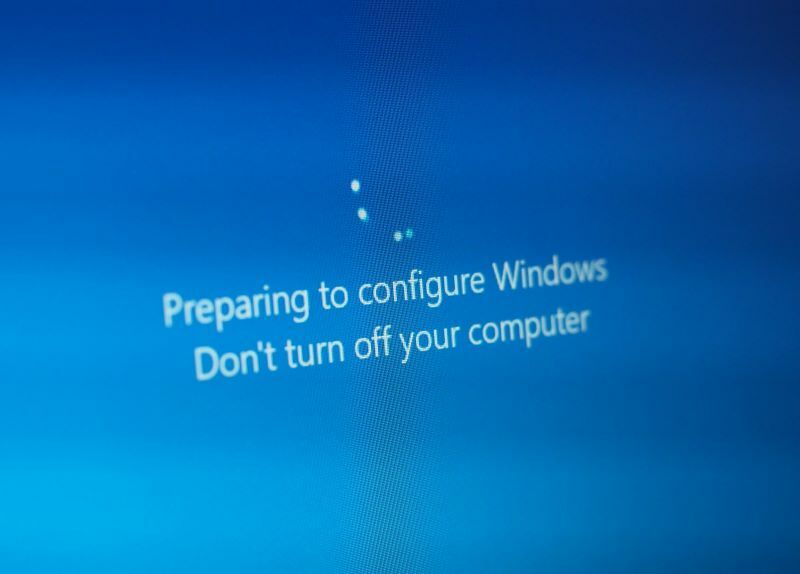 Are the previous solutions not working out? Then your operating system might be the problem. A clean installation will solve this issue, however, know that this method cleans everything out of your drive thoroughly. 
It would be wise to save all your data by backing them up properly. A cloud solution might be the best option so that you can access it from any device. 
You might also want to use an external hard disk to save your data. Follow the instructions below after you safely backed up your data.
Windows 10
Open the Start menu

Find your way through "Update & security"

Select "Reset this PC"

Get started and remove everything.
Windows 7 and 8
The above steps only apply to Windows 10. If you are using Windows 7 or 8, you need to use a different installation media where you can use it to boot it. You can buy it or create one.
This procedure might work, and if not, you still have a range of options below.
g. Change ownership of the problematic file or folder 
Sometimes this issue might arise due to ownership causing this problem. Changing its ownership can solve the permission error message.
Right-click the file or folder that prompts the error message

Select "Properties" and move to the "Security" tab

Click the "Advanced" button

Find the "Owner" section and press on "Change." Here you will get the "Group" or "Select User" window.

Go to "Enter the object name," then select "Field." Type your username or Administrators.

Click on the "Check names" button, then press "OK"
Alternative Method
You can also use the command prompt to address the ownership of the file or folder causing this error problem. Follow the steps below.
Press the Windows logo and S button on your keyboard at the same time. This will open the "Search" area.

Type "CMD" (don't put in quotation marks)

Choose command prompt out of the list that appears and right-click on it

Select "Run as administrator" then fill in the administrator's details or confirmation needed.

Doing this opens an elevated command prompt.

Type the commands below.
"takeown /f "path_to_folder" /r /d y
 icacls "path_to_folder" /grant administrators:F /T"
The path to the folder should be the initial lane to the folder giving you problems.
Close the command prompt then start your PC again

Confirm whether the issue is resolved.
The "you need permission to perform this action" message is prevalent among many computer users. If your PC is not installed with an anti-virus, there might be an issue accessing the administrator's privileges.
Besides that, you may have to set up a password to some files or folders. Then you may find you are dealing with read-only files. 
The issue of malware or virus infection is the most common cause of this problem. Having a reliable anti-virus can help you get alerts whenever you get threats. 
So now you have a number of ways to address the problem once you have identified the cause.
Read Article: Desktop.ini: What file is this, and can I delete it?