Disclaimer: This post may contain affiliate links, meaning we get a small commission if you make a purchase through our links, at no cost to you. For more information, please visit our Disclaimer Page.
Nowadays, a lot of users always seek the best way to enhance the level of their online security and privacy. While there are various ways to assist in protecting our data and online privacy, using a VPN service is still one of the most reliable ways.
However, there are many things regarding VPN services that many users don't know. To help better protect your data and online privacy, here are five facts regarding VPN services that all users should be aware.
Read Article: Acronis Migrate Easy
1. VPN Services Record And Store User's Data
Many VPN providers promise that they never monitor and record any activities of users. Nevertheless, the truth is that most of those VPN providers do track and retain many types of data about users.
If you read their terms and conditions page carefully, you may realize that VPN services often clearly announce the type of users' data that they will keep. For instance, for improving their VPN services and help users have a better experience, they will store some particular data, as part of the terms and conditions.
So, most the VPN providers do track and store data regarding the way users use their service. If you want to be completely anonymous when surfing the Internet through a VPN service, it is better to choose a provider that doesn't track anything, like CyberGhost. For more information about CyberGhost, read this Cyberghost VPN review article.
2. VPN Services Don't Often Make You Entirely Anonymous
When you read this fact, you may feel shocked, right? But it is totally correct. In most cases, VPN services don't make users completely anonymous.
What is the reason why you aren't anonymous entirely?
Well! When you sign up for a free VPN service or purchase a premium VPN account, some of your information will be recorded. Those could be your IP address, email address, or payment information.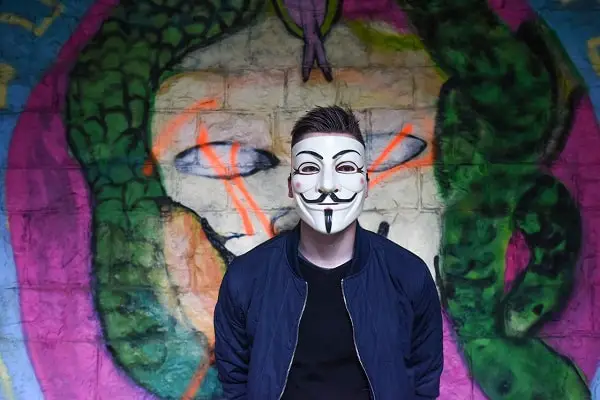 However, you don't need to worry as they won't often reveal those details to third-parties. For most users who just want to protect sensitive data and increase the level of online privacy, this isn't a big deal. But if you use VPN services to hide your IP address and want to be completely anonymous, you should consider again. Otherwise, Tor would be the better solution!
3. VPN Services Assure Your Online Privacy
You should remember that anonymity and online privacy are two different things. As I mentioned above, VPN services don't help you to hide your identity completely.
However, these VPN services can assist you in protecting your online privacy and hide all your online activities from cyber criminals or government agencies. When you connect to the Internet through a VPN service, all traffic will go through a private and encrypted tunnel. That said, your online activities will remain completely private. No one can know what you are doing!
4. Many VPN Providers Don't Have Their Own Networks.
Many users think VPN providers need to run their own servers and networks to provide VPN services. It isn't true! Many companies choose to rent servers from popular hosting companies and set up VPN servers to sell to customers.
By that, they will let hosting companies run and maintain the servers and networks while they have more time to focus on core functions to help improve their VPN services. However, you don't need to worry as this arrangement doesn't compromise your security or online privacy.
Read Article: Recommended Hard Drive Management Utilities
5. Part Of VPN Providers Still Collect And Sell Customers' Data
In this era when users are preoccupied with their security and online privacy, it's difficult to believe that there are some companies that still collect and sell customers' data to third-parties, especially some free VPN providers.
In practice, many companies offer free services and then gather information from users and sell them to other companies. Therefore, you should consider when choosing a VPN service to use. It is better to pick a popular and trusted VPN provider to protect your data and privacy. Otherwise, you can opt to set up your own VPN server with the following instructions.
In conclusion, you can see that a lot of users have wrong beliefs regarding VPN services. Hence, it's important to know the truth because it will assist you in selecting the best VPN service to use.