Disclaimer: This post may contain affiliate links, meaning we get a small commission if you make a purchase through our links, at no cost to you. For more information, please visit our Disclaimer Page.
Sound quality is important when you listen to music and when you're playing games. Fortunately, you have two choices to experience superb sound quality. You can choose between headphones and headsets. But maybe you're curious right now, which between the options is better? Are headphones better than headsets? Or is it the other way around?
Headphones are better than headsets if you're using them for audio editing or you just want to listen to music. On the other hand, headsets are better if you're playing games with your friends or you're using them during work meetings. It's also the best choice if your work requires you to take calls.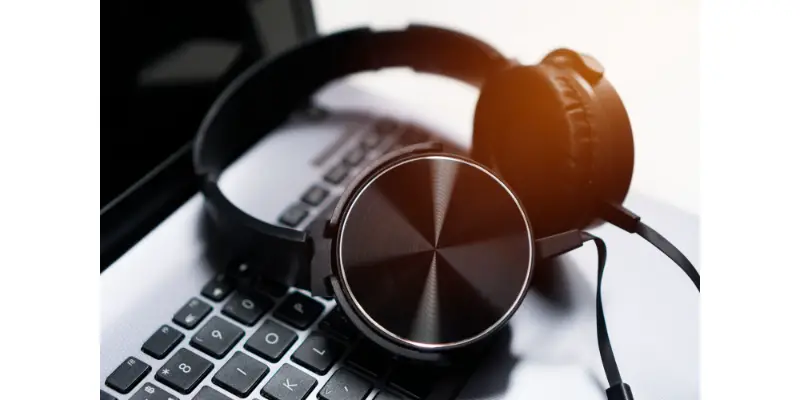 That's only the gist about headphones and headsets. But as you keep on reading, you'll learn the different types of headphones and headsets and some of the best brands in the market today. You'll also learn the technical stuff about how it works and some tips on how to choose between headphones and headsets.
What is the difference between headphones and headsets?
The main difference between headphones and headsets is the microphone attachment. Headphones don't have a microphone attachment but a headset has one. Logically speaking, a headset comes in a set, where the set includes speakers and an attached microphone. But you can find some brands that have a detachable microphone.
Now, let's go through an in-depth comparison between headphones and headsets. In this comparison, I'll discuss sound quality and performance.
Sound quality
The sound quality of the headsets and headphones depends on how you use them. If you'll only use it for listening to music, a headphone is enough to give you a great music experience. It's a perfect tool that sound editors must have because through the headphone they can hear the most little sound details needed during editing. But for better sound quality, most headphones have a noise-canceling feature that helps in blocking the unnecessary noise in your surroundings.
On the other hand, if you'll use it for gaming, you must take an in-depth analysis of the sound quality features that a headphone or a headset has. There are gaming headsets that are perfect for gaming but some headphones are better than gaming headsets.
What do I mean by that? You can find headsets that have a bass-heavy sound balance that may not be perfect for games that require you to hear footsteps such as Call of Duty or Fortnite. In these kinds of games, you want a crispier sound so can hear every footstep. If you buy a low-quality gaming headset, you may not hear the necessary sounds during the game.
High-quality headphones aim to focus on flat sound reproduction. It gives you an accurate sound, which is important if you want to hear specific details on the sound you hear. It also has a perfect balance during the lows, mids, and highs. These features can beat a low-quality headset. In this case, a headphone may win over the headset on the premise that you don't need a microphone during the game.
Performance
A headphone is versatile because you can use it anywhere. You can use it while you're traveling or while you're running. Because it doesn't have any microphone attached to the headphone, you won't get distracted while doing physical activity. Its noise cancellation and noise isolation features allow you to concentrate as you listen to the music.
On the other hand, headsets allow you to communicate with your friends, clients, or co-gamers. Because a microphone is attached to it, you don't need to use an extra microphone. You can also find headsets with a detachable microphone, in case you want to use your headset when you jog.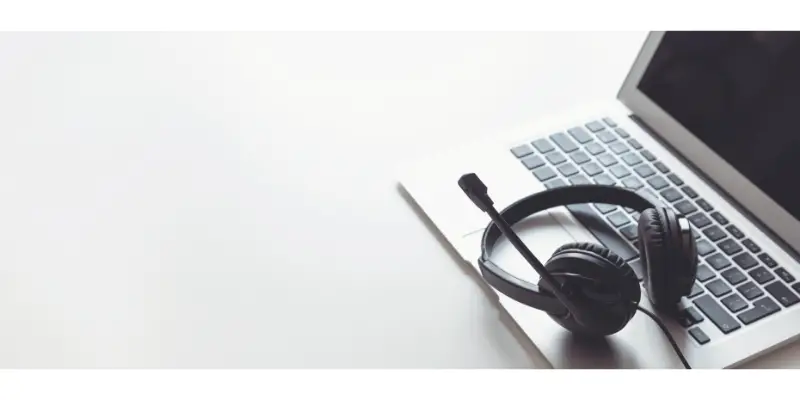 What are headsets used for?
Headsets are used typically for work and gaming. It's a hands-free speaker and microphone in a single unit, which is ideal when you need to talk with someone.
Because it's hands-free, you won't get distracted if you need to type on a keyboard or you need to use your keyboard for game controls. Imagine if you have a microphone on a mic stand beside you, your keyboard and monitor will be blocked by the bulky microphone.
Headsets are usually designed to have a noise-canceling feature so if you're at a meeting, the person on the other line won't be distracted. It's a perfect tool if you're tutoring online because your student can hear you. It's also perfect when you're working at home because it can maintain the quiet ambiance needed for such a setup.
How does a headphone work?
A headphone works like a loudspeaker. It acts as transducers converting electrical energy into mechanical wave energy. It uses magnets and iron coils to convert audio signals to sound through a moving diaphragm. The magnets act as an electromagnet creating a magnetic field that attracts and repels a diaphragm that is electrically charged. It results in vibrations that create a sound.
Now that you already know how headphones work, let's go more in-depth on understanding the different headphone types and how they work.
Headphone types
There are three main types of headphones such as over-ear, on-ear, and in-ear. These three types differ based on their sizes. The over-ear is the largest while the in-ear is the smallest. In-ear type is usually called earbuds. It also has subtypes such as open-back and closed-back headphones.
You can easily see the difference between the two headphones based on their design. The open back has a mesh-type cover, which means that it has perforations or many openings. The closed-back has no openings and it's completely sealed.
Over-ear headphones
Open back and closed-back headphones are under the over-ear headphones category. It's usually big and it covers your ears. So, if you're using closed-back headphones, you can't hear anything from your surroundings. When you wear over-ear headphones, you can feel light pressure on your upper jaw because of their large size.
On-ear headphones
On-ear headphones are smaller in size when compared to over-ear headphones. It only covers your ears and it doesn't extend to your upper jaw. You can also choose between an open-back and a closed-back but because it's small, you can hear the ambient sound even if you're using a closed-back type. It doesn't vent heat that much around your ears. However, it's easy to fall off and you can feel the pressure on your ear.
In-ear headphones
In-ear headphones fit in the ear canal. It's usually paired with a mobile device, which makes it perfect if you'll use it outdoors. However, it's easy to break, especially if it falls from a higher place. So, you need to provide proper care when you use it. Surprisingly, even if it's small in size, you can't hear your surroundings and you can focus on what you're listening to. Because it's paired with a mobile device, you can program it so you can switch playlists or answer a call.
Open-back headphones
Open-back headphones are not ideal to use outdoors where you're surrounded by other people. It means that you can't use it while you're traveling or while listening in your office.
Because of its mesh-type design, the sounds from your headphone leaks out so that the people around you can hear what you're listening to. This also means that you can hear the noise outside while you listen to the music. It's highly preferred that you use it for home listening.
If you buy an open back headphone, make sure that you handle it with care. This type of headphone is prone to capture moisture, which is bad for electronics. Never expose it to the water where an accidental spill may occur or exposure to rainwater. The water may seep into the electronics that can damage your earphone.
When it comes to performance, an open back headphone sounds realistic. Because it's getting the sounds coming from the surrounding, when you use an open back, you'll feel that you're in a room listening to music. It doesn't feel like you're in an isolated room where you can only hear the sound coming from the headphone.
Closed-back headphones
The sound coming from closed-backed headphones doesn't leak because the headphones are sealed. It's covered completely and there's no opening where a sound can leak. The sound only travels within your ear and the person near you won't hear what you're listening to.
Although it's a good headphone for traveling, the quality of music you'll get is not the same as the open back. The closed-back headphone doesn't produce sounds that feel like you're just listening in a room. However, it's perfect if you're playing games because it helps you focus on listening to the game.
You can listen to the exact sound that comes from the game and you won't get confused with the noise you hear from your surroundings. So, if you need to hear a footstep from the game, with the closed-back headphone, you know that the footstep you hear comes from the game and not from someone nearby.
Take note when using this type of headphone. Avoid using it for a long period because it vents heat around your ears. Although it doesn't harm your ears, it's safer if you'll take a rest from using it.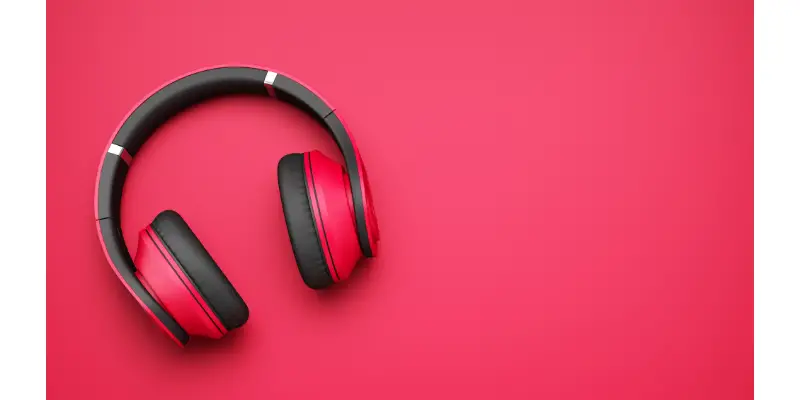 Are headphones better than headsets?
I can tell you that headphones are better than headsets and vice versa and I can't be wrong with what I told you. And that can give you a lot more confusion.
If you're in a dilemma right now about choosing between headphones and headsets, the first question you need to ask yourself is why do you need one? Do you need it for leisure listening, audio editing, or gaming? If you know where you're going to use it, you can choose the right tool for your needs.
To help you with your dilemma, I list down the best headphones and headsets in the market today based on the features that match your needs.
Listening to music
If you'll use your headphones for listening to music, especially outdoors, a headphone with noise cancellation is one of the features you must check. This feature allows you to hear the sound fuller without increasing the sound's volume. Because it blocks the outside noise, it reduces the distractions you hear.
Here are some of the best headphones that have an improved noise cancellation feature.
The Sony WH-1000XM4 fulfilled the promise of its noise cancellation feature. The improved version has thicker ear cups, which allows you to hear the sound even if you turned off the noise-canceling feature.
This headphone also offers new features such as Bluetooth multipoint pairing, Multiple Bluetooth codecs supported (SBC, AAC, LDAC), Bluetooth 5.0, and DSEE Extreme upscaling. It also supports Sony's 360 Reality audio format.
Bose 700's noise cancellation feature is ideal for listening to music. It's also ideal if you'll use it when talking on the phone. Yes, you can use it during a phone call because it has a built-in microphone. It has an adjustable ANC, which comes in 11 levels helping in neutralizing the noise with various frequencies.
Although it's a bit pricey than Sony, this headphone produces solid bass and balanced audio. So, if you love playing music with a lot of bass notes, Bose 700 is the perfect headphone for you.
Studio Editing
For studio editing purposes, you must use headphones rather than a headset. Most brands develop headphones for this purpose. You can find headphones for video editing, audio editing, and studio editing. They work almost the same and require a particular standard that you don't need for leisure listening.
When choosing a studio headphone, you must consider three things – frequency response, impedance, and connection. The frequency response is an important feature because you need to hear the highest treble frequency and the lowest bass note during editing.
You need to hear those notes to be accurate on the sound that the final video or audio will produce. For impedance, you're looking for below 50 ohms as this type won't require the headphone to use amplification. For connection, a wired headphone is still the best to avoid interferences during editing.
Here are some of the top brands for studio editing.
Focal Listen Professional Studio Headphones are closed-back headphones that you can wear for a long period. Unlike other closed-back headphones that create fatigue for the user, this model won't give you one. So, even if you edit audio for a long period, you won't experience any problem using it.
It's considered as all-rounder headphones because you can use them for leisure listening and professional editing. It only has an impedance of 32 ohms with a frequency response of 5 Hz to 22 kHz. With such frequency response, you can hear a neutral punchy bass and smooth highs.
The Audio-Technica ATH-R70x is an open-back, over-ear headphone. The open-back feature of this model is favorable for long editing sessions. It also gives less fatigue to the user. However, take note that this type of headphones is high in impedance. It has an impedance of 470 ohms. If you buy it, you need to buy a headphone amp so you can hear the recording.
Gaming
When it comes to gaming, most players prefer using a headset rather than headphones. It's because a headset has a microphone, which is important for communicating with other players. So, even if headphones can give you a better sound quality, the absence of a microphone makes the headset win in this battle.
However, it's not enough that you just focus on microphone quality, you also need to check the other features. One of the things that you need to check when choosing a headset is comfortability. It's advisable that you wear it so you can feel how tight it is. A tight headset gives you a feeling that your head is being compressed, which can lead to a headache. You can feel the tightness of the headset right away when you wear it. If you start to feel uncomfortable, you need to find another model. Remember, you'll be wearing it for a long period, so comfort is important.
You also need to check the noise-canceling feature of the headset. And I suggest that you use the closed back type so there's no other sound that enters your headset. This feature is important especially in games that give you sound cues so you won't be attacked by your enemies. Cues such as distant gunshots and footsteps help you win the game.
For gaming headsets, here are some of the favorites that you can try.
Razer Blackshark V2 is the topmost favorite of most players because it's comfortable, has great audio, cheaper price, and easy-to-use software. Its driver is designed to separate treble tones, mid and separate bass so they won't interfere with each other.
The Corsair HS60 Haptic is known for giving you a subwoofer feel but on a headset. So, for every bass note that you want to hear, you can hear it. And even if it's on a subwoofer level, the sound quality is clear. It's the same thing on the microphone quality because it has a clear voice input. However, it's not as cheap as the Razer model but it's comfortable to wear.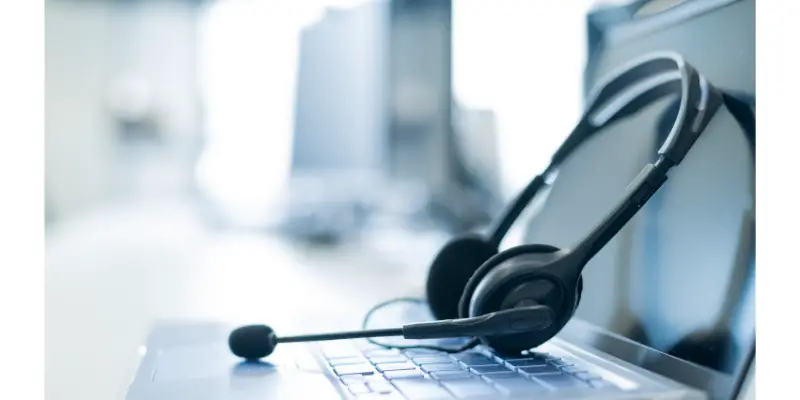 Should I get a headset or headphones and a mic?
If you're podcasting, headphones and a microphone are the best tools you must have. A headset's mic may give you a distorted sound coming that may annoy your listeners. Headphones and headsets are mainly created to produce sound using the mechanism of a speaker. So, you can't expect that headsets' microphones will be at par with podcast microphones.
Microphones are created to produce a broadcast quality sound, which is similar to what you hear on the radio and during concerts. A headset microphone doesn't have the same specifications as microphones. So, if your goal is to do a podcast, get headphones and buy a separate microphone.
However, if you're just playing a game or taking calls at your work, a headset is fine. The microphone on the headset gives a clear sound to the receiver even if it's not a broadcast quality sound. The person on the other line can understand your message even if they hear sounds coming from the game and your voice at the same time.
Conclusion
When choosing headphones and headsets, it's important to know how you're going to use them. Even though they produce almost the same sound, they may differ when it comes to function. You may have a headphone with a subwoofer component but if it has no attached microphone, it may not be suitable for gaming. So, before reading reviews, you need to ask yourself which among the two you need.