Disclaimer: This post may contain affiliate links, meaning we get a small commission if you make a purchase through our links, at no cost to you. For more information, please visit our Disclaimer Page.
The best dictation software for Mac devices can – literally – change your life.
Imagine never again having to fiddle around with your keyboard when you need to write a report, send an email, or just blast something out on social media.
Instead, you'll be able to talk to your computer, have it dictate every word accurately, and do so with lightning-fast efficiency – so long as you choose the best dictation software for Mac devices, anyway.
But that's why we have put together this quick guide.
By the time you're done with the inside information below you'll know exactly which of the top dictation options out there are worth spending money on and time to learn and master.
We'll clue you in on the best four options money can buy right now, the top-tier Mac options that are going to make your life using your computer so much easier. We also go over the shortcomings of some of these top options so you know what their limitations are, giving you a well-rounded idea of what these solutions are really all about.
Ready to jump right in?
Let's get to it!
Our Best Dictation Software for Mac Reviews and Comparisons
1. Dragon Professional Anywhere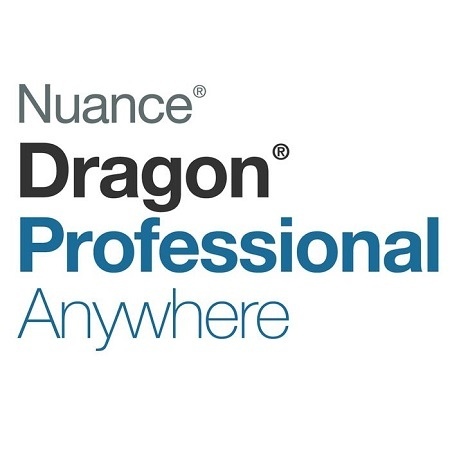 Millions of people around the world consider the folks at Dragon to be the "Apple of the dictation world" – industry leaders in the dictation software world when it comes to power, performance, and overall usability.
It's just tough to come close to competing with everything that Dragon has to offer with their dictation options.
And while the company has a whole host of different dictation solutions to pick and choose from, Dragon Anywhere is quickly becoming their most popular configuration.
Specifically designed with mobile devices in mind (including Apple iPhone and iPad products), Dragon Anywhere also works well on Mac devices – laptops as well as desktops.
There are a lot of things that Dragon Anywhere does better than most other dictation software solutions, but three areas stand out more than anything else.
For starters, the high accuracy of the Dragon Anywhere platform is absolutely second to none.
Dragon built their reputation on dictation accuracy and with each new offering they have refined and improved their already standout performance. Dragon Anywhere builds on top of years of iteration in this department.
Secondly, the flexibility of being able to use Dragon Anywhere pretty much anywhere you like on mobile devices is a bit of a game-changer, too.
Not being tied to your desk or to a desktop computer is a big bonus, particularly for those that work remotely. Imagine being able to dictate for memos, reports, or emails while you are driving to work or otherwise on your commute – all without having to punch any keys along the way.
Finally, the ability to export all of your dictated work from Dragon Anywhere really puts this platform over the top.
Product Highlights
Circling back to the accuracy of Dragon Anywhere, you simply won't find any dictation platform that is nearly as accurate as Dragon products are anywhere else.
As we mentioned a moment ago, Dragon has literally built the reputation for their company on the back of having highly accurate dictation services.
The first Dragon product offered nearly 95% dictation accuracy and today everything from Dragon – including Dragon Anywhere – has closer to 99% accuracy, with the ability to dial that into almost 100% accuracy with training.
This means that you're going to have to do a lot less proofreading and a lot less editing with your dictated documents. Most people are going to be able to speak naturally into their Mac device and allow Dragon to handle all of the heavy lifting of dictation for them, never going back to check things over because they know they are good to go.
That's a huge advantage compared to other options.
The ability to train Dragon Anywhere (and the ability of this software to "learn" how you speak) is incredibly impressive, too.
Your new dictation software is definitely going to be a living and breathing sort of application, something that improves over time the more you use it.
Sure, right out-of-the-box Dragon Anywhere is going to be ready to go. But it's going to get better, more accurate, and more efficient as time goes on.
Lastly, the ability to use Dragon Anywhere on all of your favorite devices – including your Mac laptops and desktops as well as your iPhone and your iPad – without losing any of the features is a very big deal.
Other products promise to offer cross-device support, but none of them come close to what Dragon Anywhere is capable of.
Right out of the box you are going to be rocking and rolling with this platform, able to dictate on your iPhone, pause the project before you sit down in front of your MacBook, and then start things up right where you left off all thanks to the Dragon Anywhere platform.
Features
Incredibly accurate dictation software works on pretty much any device imaginable
Monthly and annual subscription plans you the freedom to choose the right price for your budget
Dictation software is constantly updated and improved, not only from Dragon but learning from your speech as well
Works well with internal microphones on mobile devices as well as dedicated/USB microphones or headsets
Free one-week trial lets you test drive the platform before you commit
What We Like About Dragon Professional Anywhere
The main reason to choose any Dragon dictation software – Anywhere or any other suite of tools from this company – is because of the accuracy of the dictation platform itself.
The proprietary voice recognition systems that Dragon is built on top of are unlike anything else from literally any other company. A lot of tech giants have tried to go toe to toe with Dragon (including Apple and Google), only to find that their options are significantly lacking compared to these tools.
If you need incredibly accurate dictation services from a mobile platform (or from any of your Mac devices), you need to focus on all that Dragon Anywhere brings to the table.
Secondly, the ability to begin dictation on your mobile device, pause your project and have your progress saved, and then begin your dictation again once you sit down at your Mac laptop or desktop – without missing a beat – is unlike any other tool out there today.
That's a really neat little feature that folks working on the go are going to appreciate. It feels a little gimmicky at first, but after the first half a dozen or so times you use it yourself you'll wonder why every other dictation platform doesn't work like this.
What We Don't Like About Dragon Professional Anywhere
There are two things specifically that we don't love about Dragon Anywhere, and the first has to be the price point.
To put it bluntly, you are going to have to pony up a decent chunk of change every month (or every year) if you want to use this software regularly.
The price point for Dragon Anywhere is significantly higher than the overwhelming majority of similar and competing options. It's also a lot more expensive over the long haul than other "standalone" solutions from Dragon, too.
Be aware of that before you jump right in.
The other thing we don't love is that Dragon Anywhere requires you to have an active internet connection for this platform to work at all.
A lot of this has to do with the proprietary dictation software running "under the hood" of this mobile-friendly platform, but it is a bit of a pain if you are going to be constantly connected to the web.
Other offerings from Dragon do not require an active internet connection, and most other dictation software options for Mac devices don't, either.
PROS
Very accurate while getting even more accurate over time
Allows you to create multiple dictation profiles for different users
Works across all mobile devices as well as Mac laptops and desktops
Can easily export dictation to a variety of different documents or platforms
CONS
Pretty expensive compared to the competition
Requires a 24/7 internet connection to actually work
2. Dragon Professional Individual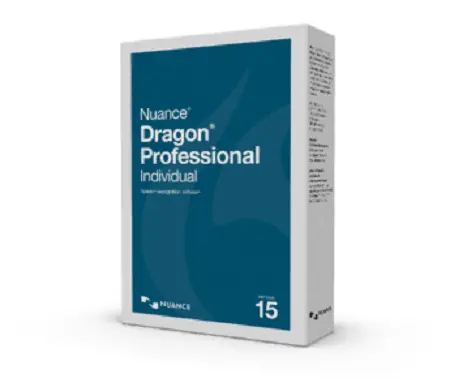 Product Highlights
As highlighted above, there's really one "big dog" in the world of dictation software and that's the folks over at Dragon.
Dragon Professional Individual is certainly one of their flagship offerings, one of the most popular software solutions for folks running Mac devices as well as Windows-based PCs.
While not quite as friendly to mobile devices as Dragon Anywhere (the software we just reviewed), if you're going to be doing the majority of your dictation work sitting on a laptop or a desktop you are going to want to get your hands on this particular version.
Specifically engineered to take advantage of the much more powerful hardware options found in today's Mac laptops and desktops, you're going to be able to enjoy significantly improved dictation speeds, significantly improved dictation accuracy, and a whole host of other features that Dragon wouldn't have been able to shoehorn into mobile-friendly options.
The Dragon Professional Individual package is also fine-tuned for professional settings.
This means that it is a powerhouse program capable of quickly dictating all kinds of professional "languages". You'll be able to dictate words commonly used in the legal profession, the medical profession, and in a host of other professional settings that wouldn't have been preprogrammed into other dictation tools.
All of this helps you to hit the ground running even faster when you want to make the most of your new dictation tools.
Features
Complete voice to text capabilities
Includes the ability to execute different commands with voice control
Can easily search and browse the internet with voice control
Can dictate all different kinds of projects and reports
Will be able to dictate into a variety of different software options, including Microsoft Office
Capable of learning how you speak specifically to fine tune dictation controls
What We Like About Dragon Professional Individual
As we mentioned in the Dragon Anywhere reviewed above, nothing beats the dictation accuracy available with Dragon tools.
Right, out-of-the-box Dragon Professional Individual is one of the best dictation software for Mac devices, with 99% dictation accuracy – and that's before you even start to train it to your voice!
On top of that, you are also going to be able to add your own words and phrases, your own unique sentences, and your own unique "shorthand" that allows you to dictate even faster than you would have been able to with the standard Dragon set up.
In fact, the easy ability to create your own custom words and phrases (including the use of proper names or unusual industry terminology additions) is a big part of why so many people choose Dragon Professional Individual time and time again.
You'll also be able to use a lot of documents that you have handwritten or hand-typed out to "train" Dragon as well. Allow the software to periodically scan different documents that you have written or dictated and it will learn how you like to structure your sentences, making the overall system even more efficient and accurate as time goes on.
Of course, the flexibility and adaptability of Dragon Professional Individual cannot be overstated, either.
Sure, you'll be able to use this dictation software to create new documents and to generate new reports. But you also be able to use it to control different aspects of your Mac device, use it to navigate the internet, and generally turn any of your Mac devices into voice controllable devices almost immediately.
There aren't a lot of other tools out there that let you do that, and none of them allow you to do so as easily as Dragon does.
What We Don't Like About Product Name
This is not to suggest that there aren't some shortcomings with Dragon software.
For starters, Dragon Professional Individual is going to be a little bit on the more expensive side of things – even though it is one of the more affordable packages that Dragon provides.
Not everyone is going to be excited about ponying up the kind of cash a forever license for Dragon software will set you back.
If you are going to be using this software in a professional setting, however, the return on your investment is astounding. The amount of time and the amount of energy you'll save dictating your documents versus hand typing them out is unbelievable.
Secondly, Dragon software does require a little bit of training to make it work as effectively as you'd like it to.
While the accuracy of this software does sit at about 99% right out-of-the-box your unique pronunciation of words will likely throw the software every now and again – but that's something you can train this platform to recognize and overcome.
Training is going to take time. The initial "preload training" takes about 15 minutes to go through, but once a week you'll want to consider allowing Dragon to analyze all the work you've done to dial in different settings and to rebuild your profile.
PROS
Unmatched accuracy
Unbelievable dictation speed
Not nearly as resource intensive as other dictation options
Works on a number of different platforms
Can be used in conjunction with popular software options like Microsoft Office
Almost infinitely customizable
CONS
Pricey for sure
Takes a bit of time to get used to
Will require training to really dial in
3. Apple Dictation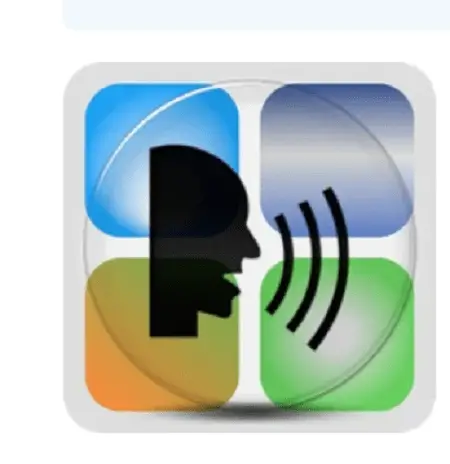 Product Highlights
Maybe not as fancy or as flashy as the Dragon dictation options mentioned earlier, Apple does offer their very own dictation software 100% free of charge and built right into all Mac devices.
Generally pretty simple and straightforward to use, with only a handful of hiccups reported, this specific solution is a great entry-level option for those that haven't used dictation platforms in the past. It's a great tool to sort of dip your toe into the water of dictation with.
Easily accessible through the iOS platform (you can even open it by talking to Siri on your device), you do need to know that the features on this dictation tool are a little bit limited. That's something we dig a bit deeper into in just a moment, though.
One of the coolest things about this platform is that it doesn't require any special installation, any special set up, or any special training to get started with. It works (like pretty much everything else from the folks at Apple) right out of the box.
Features
100% free of charge and included on all Mac devices
Tightly integrated into the iOS experience
Easy to access via Siri or through keyboard shortcuts
About 95% accuracy right out of the box
What We Like About Apple Dictation
The first thing that we really like about Apple Dictation software is that it is completely and totally free, without any strings attached.
There are a lot of other dictation options available on the market today that promise and promote 100% free services, but most of them have hidden costs or secret fees to unlock their full capabilities.
That's never going to be a problem when you choose to take advantage of this software.
From top to bottom the Apple Dictation program is integrated throughout the iOS experience.
There is no insulation to speak of, there is no set up to speak of, and you'll be able to start dictating documents straightaway with zero headaches or hassle whatsoever.
That's a big deal, especially when so many other Apple Dictation options out there get expensive in a hurry.
The second thing that we really like about Apple Dictation is that it is highly functional, especially compared to some of the other low price point or totally free options.
No, this isn't ever going to provide you with the same kind of dictation accuracy that you could expect from Dragon software. Even Dragon entry-level software is going to perform better than this.
At the same time, you can expect at least 95% accuracy or so straight out of the gate with Apple Dictation.
This might not give you 100% error-free dictations every single time. But for most projects, you won't have to go back and do a lot of proofreading or a lot of revisions.
Ideally suited for those that want to dictate emails or documents every now and again, or those that want to sort of play around with dictation tools before investing in something more feature-rich or expensive, Apple Dictation scratches a very specific itch to be sure.
What We Don't Like About Product Name
Conversely, while we do think that this platform is one of the best dictation software for Mac options available it really isn't anywhere near as complete or as comprehensive a solution as the Dragon options we mentioned earlier.
At times this program definitely "feels" like it is a totally free add-on like it was just bundled in with an operating system, and like it was almost an afterthought.
It doesn't have the polish, doesn't have the horsepower, and it doesn't have the reliability of much more complete and feature-rich dictation solutions.
If you're expecting to use this in a professional setting on a regular basis you are often going to be disappointed.
Secondly, the lack of customization and real extensibility from this software is a bit disappointing.
Apple has a track record and history for lacking customization and extensibility with a lot of their integrated software options, but Dictation really feels particularly barren.
Those are all things you'll want to consider before you jump on board.
PROS
Available 100% free of charge with every Mac device
Zero installation or set up required for use
Easy to start dictating with across most Mac programs
CONS
Accuracy and speed leave a little bit to be desired
Feels like a free program
Not nearly as extensible as other options
4. SpeechNotes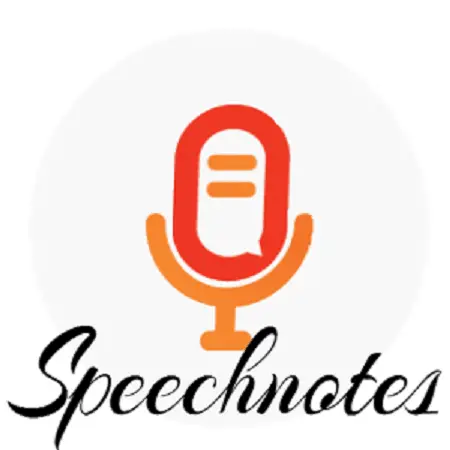 Product Highlights
This dictation platform was engineered to work well primarily on Google products (Chrome and Android, specifically), but recently has been ported over to work on Mac devices – natively when you are running the Chrome web browser, too.
Available 100% free of charge, this isn't anywhere close to the most sophisticated dictation software you'll find on the market today – but it offers a couple of cool features and benefits over the built-in Apple Dictation tools we just mentioned.
No, you'll never want to put this toe to toe against the Dragon options that we mentioned earlier in this breakdown. But that's not what this software was designed to compete with in the first place.
If you want something that works reasonably well if you want something that isn't hard to take advantage of, and if you want something that is totally free that you'll want to take a closer look at this Mac dictation software.
Features
Totally free with no strings attached
Works on a variety of different devices, including Google devices
Lightweight build means it isn't resource hungry
Offers for transcription services for all of your audio notes
Clean and modern design
What We Like About SpeechNotes
The thing we like most about this dictation setup is that it "just works" across a wide variety of hardware options, not just Mac devices but Google and Windows devices as well.
This is a huge benefit for people that have a bunch of different kinds of devices they might want to do some dictating on. Nobody wants to feel handicapped or handcuffed to a specific device that handles dictation, and with this great dictation software that's not going to be a problem.
Mostly a web-based tool, you'll be able to use this platform on anything that can run the Chrome web browser.
This means that you'll be able to use this dictation set up on your iPhone, your iPad, and all of your Mac devices running the latest version of OS X.
The clean design of this web-based application is something that you have to appreciate, too.
There's a lot of simplicity here that makes this app "just work" without headache and hassle. You'll definitely never feel frustrated using this dictation application, that's for sure.
Of course, the fact that you can start using this set up 100% free of charge without any limitations is another big bonus.
Sure, there are some paid and premium services that you can unlock for small fees if you are interested in leveraging them – but you don't have to pay anything to make the most of the capabilities of this software.
All in all, this isn't a bad choice for folks that want to get started dictating on a variety of different platforms.
What We Don't Like About SpeechNotes
For starters, the feature set of this software is nowhere near as close to what you get out of the Dragon tools we highlighted in the first and second reviews earlier in this guide.
Both of those Dragon tools are light years ahead of the capabilities of this Mac dictation software. Both of them are a lot more intuitive to use, both of them are a lot more flexible, and both of them are a lot more adaptable to different usages of this software, too.
Secondly, application compatibility with this dictation software is a little bit hit or miss.
Using it as a standalone set up inside of the Chrome browser is definitely the way to go.
However, if you want to dictate into Microsoft Word, for example (something you can do with all the other tools on this list) that's going to take a lot more fiddling around. Truth be told, sometimes it's not even worth the extra effort.
Finally, if you want to take advantage of transcription services (and not just dictation services) you're going to have to pony up at least $0.10 per minute for the full transcription records.
Worse, you'll have to purchase big blocks of time in advance – 45 minutes, 120 minutes, 10 hours, and 100-hour blocks are currently available – that some people are going to be interested in at all.
PROS
Very affordable price point right out of the gate
Works natively on any device that can use the Chrome browser
Easy to set up with no real installation necessary
Premium transcription service is a really cool feature
CONS
Purchasing transcription time is a pain
Not as feature-rich as other dictation solutions
Premium transcription service gets really expensive and hurry and requires prepayment
Final Verdict
While we feel like you can't go wrong with any of the dictation options for Mac devices that we made mention earlier, one option stands head and shoulders above the rest of the pack.
And that's Dragon Professional Individual.
Easily the best software for dictating that you could get your hands on (whether you have a Mac or any other device, for that matter), nothing else really comes close to this particular set of dictation tools.
The accuracy and speed of dictation work with Dragon Professional Individual are off the charts.
You don't have to fumble around with settings to try and get Dragon to recognize what you are saying, and you don't have to speak with unnatural pauses to get the system to transcribe "on-the-fly".
No, instead you're able to speak to your computer just the way you would talk to anyone else and have it transcribed almost everything perfectly for you – even right out of the box.
Even more impressive than that, though, is that Dragon Professional Individual optimizes itself the more you use it. The software listens to the way you speak, listens to the way that you pronounce different words, and re-teaches itself how to transcribe for you specifically.
Best of all, you can save a variety of different user profiles so that everyone can take advantage of Dragon Professional Individual with a custom-tailored experience for them specifically.
That's really tough to beat.
Add in the ability to train custom words, custom phrases, to add new things to the Dragon dictionary, and to generally expand the capabilities of this program in ways that make sense for you, and moving forward with this particular software for Mac devices is a real no-brainer.
If you're serious about using dictation tools with your Mac it's time to get your hands on Dragon Professional Individual for sure.