Disclaimer: This post may contain affiliate links, meaning we get a small commission if you make a purchase through our links, at no cost to you. For more information, please visit our Disclaimer Page.
A Deep Dive Into The Recoverit Application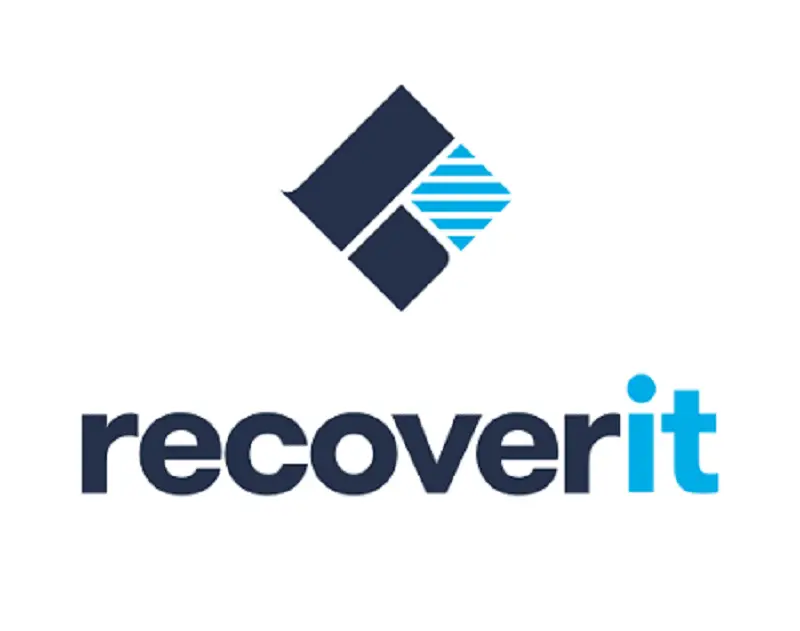 Recoverit, known as Wondershare Data Recovery in the past, is a program that works to get your lost or deleted files back. It can look deeply into both your computer hard drive and external storage media.
What do we mean by external storage media? Well, this includes things like memory cards and flash drives. We're sure we don't need to tell you how useful this is — especially for those who keep their college work on a USB stick!
In essence, it operates on a three-step, simple to follow structure.
Select
Scan
Recover
Let's have a look at each of these steps, shall we?
Select Stage
The first stage is where you will select the storage area you want to search in. This could be your partitions, an external memory stick, or something in-between.
Of course, you'll need to launch the Recoverit application to get started.
Scan Stage
The scan stage could take a while, depending on your computer. You can pause it whenever you like, but we recommend that you just keep it going.
Recover Stage
Hey, presto! This is the part where you pick the specific files you were looking for. Then, they are recovered and you can use them as normal.
How Does Recoverit Work?
Step One: Download the Wondershare Recoverit software from the official website. There are lots of scams out there so make sure you're on the correct website.
Step Two: Run the installer. You need to go through the entire installation process and make sure it finishes correctly.
Step Three: Open the program. Just click on the icon like you would with everything else.
Step Four: As soon as it opens, you'll see that the home screen shows you all the storage drives you have connected to your system. It will even show disk partitions!
Step Five: Navigate to the storage area that you want to take a peek inside.
Step Six: As soon as you select the storage place, Recoverit will start to scan and it allows you to pause or stop the scanning at any time.
Step Seven: Once it has finished scanning, you can preview the files that you want to recover. Just bear in mind that some of your files won't be eligible for preview (this can make it tricky sometimes).
Step Eight: Your files will be recovered and everyone's happy!
Right, let's jump into the rest of the Recoverit review, shall we?
Who is it for?
This recovery program is for those who have a Mac or Windows system that needs a file or two retrieving. Whether you have accidentally deleted your dissertation paper or your computer has decided to crash and you've lost a whole drive partition, Recoverit is the solution for you.
Thanks to the various plan options (Essential, Standard, and Advanced), there is a space for every laptop or computer user. You can even purchase package deals if you are part of an educational institution or professional team! There really is something for everyone but let's look at the specifics.
Recoverit Is For People Who…
Don't have a tight budget to stick to.
Have enough time to wait for the scan and recovery process to complete. Keeping other programs open at the same time dramatically slows down your system.
Need to recover files in one of the 1000 formats that Recoverit supports.
Recoverit Is Not For People Who…
Have a tight budget to stick to.
Do not need to recover any files.
Do not have time to sit around and wait for the whole process to complete.
What We Like About Recoverit
There is a bunch of things that we like about this product. We're just going to hop right in!
It Works With Over 1000 File Formats
Despite the sheer number of file formats out there, Recoverit seems to work with them all. We were pleasantly surprised by this fact!
If you're super intrigued by which particular file formats the program can help you get back, have a look at the table below. Obviously, we won't list every single one (we'd be here for weeks if we did!) but we'll give you a nice overview of what you can expect.
| File Type | File Format |
| --- | --- |
| Video | AVI, MOV, MP4, 3GP, M4V, WMV, ASKF, 3G2, FLV, MPG, SWF, RM, RMVB, and more! |
| Document | DOC, DOCX, PDF, PPT, XLS, XLSX, PPTX, CWK, INDD, EPS, HTML, HTM, and more! |
| Image | JPG, TIFF, PEF, TIF, PNG, GIF, PSD, BMP, RAF, ORF, CR2, CRW, SR2, NEF, MRW, DCR, DNG, WMF, ERF, RAW, ARW, and more! |
| Audio | AIF, AIFF, WMA, WAV, MP3, M4A, OGG, MID, MIDI, AAC, and more! |
| Email | PST, EMLX, DBX, and more! |
| Archives | RAR, SIT, ZIP, and more! |
Unfortunately, not all of the file formats can be previewed on a Windows machine (Mac users are fine). But that doesn't mean that the program can't recover it for you. All it means is that you won't be able to see the file before Recoverit does its job.
Use The Trial Version Before Spending Your Money
Nowadays, you need a trial version to stay relevant. No one is going to spend their hard-earned money on a piece of software that they can't try beforehand. So, we're very thankful that Recoverit does indeed have a trial version.
Although, we must say that it is highly limited. You can only recover up to 100 megabytes until you have to pay. This should give you (some of you anyway) enough time to decide whether it's worth it though.
Relatively High Recovery Rate
This program has proven to recover files time and time again for over 5 million people. While it can't do everything, it isn't often that it fails to recover the most important bits.
Works With Any Type of Storage Media
Both versions of Recoverit (i.e. the free and paid version) can recover data from lots of different types of Windows and Mac storage devices. This includes things like HDD, SSD, floppy disks, USB flash drives, digital cameras, external hard disks, memory cards, digital cameras, and smartphones.
This is handy if you take notes for college and store them on external devices or you keep a lot of your work files separate from the rest of your computer.
What We Don't Like About Recoverit
This wouldn't be a very good review if it left out the disadvantages that this program presents. So, we're going to jump right into these now.
You Can't Preview All The Files
This is probably the biggest gripe we have with the Recoverit program. Having said this, it might not be that much of a big deal to you. It depends on the things you need to recover.
When we played around with Recoverit, selected various partitions and storage devices to scan and recover lost files from. Without fail, each one showed some files that just couldn't be previewed. To be 100% honest with you, we have no idea why it acts like this. But from what we can tell, there isn't anything to be done about it.
For those of you on a Windows computer, you can preview the following file types:
| File Type | File Format |
| --- | --- |
| Documents | DOC, RTF, DOT, DOCX, DOTX, DOTM, ODT, WordML, OTT, TSV, CSV, XLSM, XLTM, XML, XLTX, XLT, XLS, XLSX, XLSB, PPT, PPS, POT, PPTX, PDF, XPS, PDF, PDFA, EPUB, MPP, MPX, MPT, VSDM, VSSM, VDW, VSD, VSS, VST, VSTM, VSDX, VSX, VTX, VSTX, VSSX, VDX, TEX, CGM, XSLFO, SVG, PLC, and SML |
| Images | PNG, GIF, BMP, TIF, TIFF, JPEG, and JPG |
| Audio | AU, WAV, MIDI, M4P, RA, WMA, MP3, AU, AIFF, RM, OGG, M4A, ACD, AT3, CAFF, DSS, AMR, IFF, NRA, and M4R |
| Videos | AVI, 3G2, MKV, 3GP, MP4, M4V, RM, RMVB, WMV, FLV, SWF, MPG, and ASF |
| Email | MSG, OST, PST, MBOX, EMLX, and EML |
Interestingly, for those of you who are using Mac systems, you can preview any type of file (as long as your device supports it and the actual file isn't corrupted, of course).
Other recovery software we have tried in the past hasn't behaved like Recoverit in this sense. But please don't take this the wrong way. We do love using this program! It's important to remember that no one program will ever be without downsides or slightly frustrating negative aspects.
The Remaining Time Counter Isn't Correct
When you start scanning your system for deleted or lost files with Recoverit, a remaining time indicator will appear. This, as most people know, shows you the time left before the software has finished performing the task at hand. However, there is quite a large issue with Recoverit's widget.
As it scans, you'll see the time ticking down incrementally, which is perfect, right? The problem is that it isn't correct. Why isn't it correct? Well, this is due to the fact that the scan actually freezes periodically but the timer doesn't update. It can be very frustrating (especially if you have work or school to be getting on with).
Oddly, this seems to only affect those who use Mac systems. The remaining time counter tends to stay accurate enough on Windows even if it encounters setbacks and obstacles along the way.
The Free Version Is Limited
Generally speaking, most software providers will offer a trial version (i.e. no payment or credit card details need to be given) without limitation. In other words, you can use all the features as if you'd bought the application. This shows you whether or not you want to spend your money on it in the first place.
Recoverit, sadly, fell a bit short here.
The free version is highly marketed as an exceptional product. However, there is a limitation placed on it that won't be useful for many workers and/or college students out there.
With the free program, you will not be able to recover more than 100 megabytes of files. If your system is hacked or a hard drive partition has malfunctioned, it's likely that you'll have far more than 100 MB worth of files on there.
In short, you have no choice but to pay if you know there are multiple lost files you need back.
Quality of The Recovered Files Is Lost
Okay, we need to be fair here; not every single file is going to come out with poorer quality than the original. Usually, this only happens to a few of them. With that being said, there are other programs you can use that have a better success rate in this regard.
If you do find that your files are lacking in their original quality, it might be worth checking a few other things before you decide it's Recoverit causing the problem.
Typically, files or folder structures are changed upon recovery since the partition, drive, or media unit they were in is corrupt, formatted, or just inaccessible. Because of this, the recovery software (regardless of the brand you use) will find it hard (i.e. impossible) to keep the quality and structure of your folders or files the same.
And the good news is, there is a workaround for this.
Once the files have been recovered, save them in a different place altogether. This should stop them from being contaminated further. Not to mention that you'll be able to set the structure and format up identically to your previous system.
PROS
It is light on your system's resources. Its competitors seem to suck the life out of your setup.
It can recover files from various losses (deletion, etc.).
It supports more than 1000 data formats.
Over 5 million people have recovered their lost or accidentally deleted data with this program.
The customer support team is easy to contact and rather responsive.
It will recover some of your files that you lost or deleted.
Recoverit works with both Mac and Windows systems.
The user interface is streamlined and very well designed.
It comes with simple test instructions that are simple to follow.
CONS
You can't preview all the files. This makes it quite tricky to find the exact files you want to recover.
The free version is somewhat limited. You have to buy it if you want to recover big files (more than 100MB).
When it scans, it often freezes. Therefore, the remaining time bar is not accurate.
The quality of the files it recovers isn't the same as the originals (generally speaking).
What's Included?
The specific features and access you gain depend on the plan you pick. These plans (licenses) increase in value from Essential to Standard to Advance. Let's have a look at what's included with each one.
| Essential Plan | Standard Plan< | Advanced Plan |
| --- | --- | --- |
| Recover over 1000 file formats | Recover over 1000 file formats | Recover over 1000 file formats |
| Deep scan | Deep scan | Deep scan |
| File preview | File preview | File preview |
| Free technical support | Free technical support | Free technical support |
| Can scan and recover various devices | Can scan and recover various devices | Can scan and recover various devices |
|   | Recover your data from a crashed computer | Recover your data from a crashed computer |
|   | Can create bootable disks and USB drives | Can create bootable disks and USB drives |
|   | Can resolve Window's blue screen of death | Can resolve Window's blue screen of death |
|   |   | Advanced video recovery software |
|   |   | Can fix corrupted videos |
|   |   | Allows you to scan then merge fragments of videos |
There are also separate plans available for professional teams, businesses, students, and teachers. If those categories suit you, take a look at those as you'll get great bundle discounts.
Overview Of Features
Right, now seems like a perfect time to jump into the features. You probably have a good idea as to whether you want to buy this product already. However, it's best practice to stick around and have a look at the features before you either a) splash the cash or b) choose not to splash the cash.
The features we are going to cover are as follows:
File Recovery
Formatted Data Recovery
Trash Recovery
Partition Recovery
Device Recovery
The Overall Design (User Interface, etc.)
File Recovery
File recovery is, primarily, the main feature of Recoverit (and similar programs). So, we couldn't exactly get away with not talking about it, could we?
It works well to recover audio files, documents, pictures, and videos — pretty much everything that you'll need to get back after accidental deletion or loss. Not to mention that it has a pretty good success rate too.
We have found that it works better as you move onto the Pro and Ultimate versions of the program. Why? Because there is a huge restriction on the trial (free) version. We talked about this earlier, so we won't get into that again.
The best part of this feature? It brings your files back from loads of different loss scenarios. This includes the following:
Virus attacks
Hackers
System crashes
Accidental deletion
Whatever you need to recover, this program will definitely help you. Although, we should probably mention that it might take some time to do the initial scan. But after that, it's all sunshine and rainbows!
Formatted Data Recovery
This feature is really cool. Whether you have formatted volumes, hard drives, external drives, partitions, or more, Recoverit can get your files and other bits back. There's not much more to it!
However, if you're sitting here wondering "what on earth is formatted data," here is quick rundown on the matter.
Data formatting is basically how you present information according to certain specs for computer processing. Some people like to format their hard drives and more to increase their system's performance.
To tell you the truth, if you aren't familiar with the term, then you likely don't have to worry about it. Just know that Recoverit can help you get these settings (alongside your files) back again.
Trash Recovery
This is a fabulous feature, but, to tell you the truth, we're pretty sad about it. Why? Because it is only available on Windows machines!
Anyway, we're not going to let this particular qualm negate how great their recycle bin recovery does work.
As you probably know, deleting files doesn't actually delete them. Instead, they sit in your recycling bin on your desktop. At some point, you'll decide to empty the bin. And what happens then? You get a message saying that everything will be permanently deleted and you can't undo the action. Most of us will go ahead and do it regardless.
However, you then realize that there was a file that you actually needed amongst all the garbage. Cue the panic attack! You probably feel like all hope is lost.
Not anymore! Recoverit has a very well designed recycle bin recovery feature. It works by conducting an extremely advanced scan that uses intense algorithms to restore the files that you accidentally deleted from your trash. Generally speaking, it won't affect the quality of these files either!
Having said this, it's unlikely that you want to recover the whole of your recycle can. Instead, you probably only need a few (or even just one) file back. That's okay! The developers (who have worked tirelessly on the Recoverit program) have ensured you can preview the files before you select the ones you want to restore.
Partition Recovery
First of all, let's answer the all-important "what is partition recovery?" question.
A partition is a section of your computer's disk. Each part is denoted by a letter like C:" or "D:". Some people call these volumes, but we don't need to worry too much about that here.
These partitions can become corrupt and need to be recovered. This corruption can occur due to a variety of situations including:
Disappearing — Yep, at times, your partitions might just disappear! They'll show up as unallocated space or just something rather odd where the partition used to be.
Refusing to boot — If this is the reason, you'll typically see a "Bad or missing partition table" message. Alternatively, it could simply show an error message or codes.
Phantom volumes — This shows up as free space in your disk manager. In other words, it creates partitions that you never made (hence the name phantom).
Recoverit helps you to restore your disk partitions to how they were before they were damaged, formatted, lost or deleted. The program works with multiple file formats such as:
It's a real time-saver since you don't have to waste your precious hours recovering the individual files on a partition.
Devices Recovery
If you work with independent storage media, this feature is arguably the most important for you. It allows you to recover your lost, deleted, or corrupted files and folders that you placed on these drives. For this feature alone, Recoverit has our heart.
FYI: Independent storage media is the umbrella term used for things like external hard drives, SD cards, memory cards, digital cameras, USB drives, and even smartphones!
Design
Our first impression of the user interface was honestly "wow!" Many recovery programs seem to lack aesthetics and usability as a priority in their design. But Recoverit seems to have gone above and beyond to provide an outstandingly simple and clean look.
A quick once over with your eyes will show you just how easy it is to understand. It's nice and color-coded — when the scan is finished, it shows you the files that can be recovered in green. Yep, you don't even have to read the labels! It's that simple. The developers seem to truly understand their users' needs.
Review Summary
Overall, this is a fantastic choice if you need to recover some files that have been lost or deleted. There are other programs out there if you want to try out a different one. But, trust us, we've tried loads and only a couple (Recoverit especially) have cut the mustard.
From this Recoverit by Wondershare review, we hope you've gained a true understanding of what this handy bit of kit can do for you. It might just save your thesis or that super important Friday morning work deadline!
Frequently Asked Questions, Answered
How Long Does Recoverit Take to Scan Your Storage Media?
To be honest with you, the time it will take for the program to scan depends largely on the speed of your hard drive. Plus, the number of files that have to be scanned plays a part too. As you can imagine, the faster the speed and the fewer files you need to scan, the quicker the scanning will be.
We'll take a look at an example so you can figure the speed out for yourself.
Example
When we did a quick scan of the recycling bin, it only took around 5 minutes. At the end of the scanning process, Recoverit found 65 gigabytes' worth of files. However, after we conducted a deep scan, it took approximately two hours.
Our results may very well be different from yours. Why? Because, as we mentioned above, it depends on how many files you have to scan and your hard drive's read performance.
Is Recoverit Safe to Use?
We have seen this question asked a lot around the internet so we figured we'd just answer it to dispel any myths!
In a word, yes, Recoverit is safe to use. Thankfully, the answer stays the same whether you are on a Mac or a Windows system. How do we know, we hear you ask? We conducted a few scans with some antivirus software and nothing untoward was found!
The biggest factor to remember is that this tool (and others like it) are working with files that have already been deleted, lost, or are inaccessible. Therefore, the files that are accessible and working perfectly will never be touched.
Although, one thing we will say is that the program does take up quite a lot of your disk's writing and reading speed. This could inhibit your usability of other programs while it's running. Luckily, you can overcome this fairly easily — just close all the other programs and you'll be good to go!
Can Recoverit Help With Computer Crashes?
Yes! Recently, Wondershare (the makers of Recoverit) revealed an update that has greatly increased the helpfulness of the program. All they technically did was change the user guide. However, this has helped drastically as their previous one was incredibly confusing and took you on a long, winding path with very few results at the end.
Let's take a more in-depth look at how they have changed the guide.
The Guide Pop-Ups and Simpler Language Use
In reality, the previous guide was rather detailed. But it lacked clarity for those without a technical mind. Here, however, the writers and developers over at Wondershare have taken the time to make it a plain-speaking, easy-to-understand instructional walkthrough.
Alongside this, the new guide will show up at every part of the process. Really, this should go without saying. But you had to look around for ages to find the former guide. They've even added some tips and warnings alongside each panel to help you troubleshoot and assess the risks as you go.
Video Guide
A written guide does not work for everyone. Whether it's not written in your preferred language or you'd just rather watch a step-by-step video, Recoverit lets you do that.
Now, the video tutorial is easier to find than ever before. Just click the "Refer to the Video Guide" link and you'll be plopped straight into the video. How cool?
Can Recoverit Fix Corrupted Videos?
Yep! If you purchase the Advanced plan, you can fix broken, corrupted, and truncated videos. There are two methods to pick from here — quick repair or advanced repair. You'll receive varying levels of quality depending on the one you choose.
Is There a Money-Back Guarantee?
There is indeed a money-back guarantee! If you aren't satisfied with your purchase, you can receive a full refund within 7 days. Granted, this isn't the longest guarantee in the world but it's still very useful.