Disclaimer: This post may contain affiliate links, meaning we get a small commission if you make a purchase through our links, at no cost to you. For more information, please visit our Disclaimer Page.
When you are multitasking, you might want to have more than one screen to handle different tasks at a go. That's the life of a busy person like you.
A second monitor can be highly valuable when you need to expand workspace across two screens to get more flexibility and boost productivity.
But in some situations, your operating system may be unable to detect it, sending you the error message: "second monitor not detected in Windows 10".
Despite connecting the second monitor to the system, nothing may seem to work. This is very common to Windows 10 users.
If you're getting this error message, and you know the monitor is working fine, and the output video connection is excellent, it is more likely to be a driver problem.
So don't panic. It should be a quick fix.
Read Article: Two Finger Scroll Not Working
Keep reading.
There are several driver problems that could result in your system not being able to detect the second monitor. We'll check the four most probable driver problems that your computer might be facing.
Related Reading: A Device Attached To The System Is Not Functioning
Reasons for the "Second Monitor Not Detected" error
Windows Update Incompatibility with the previously installed video driver
Outdated Video Driver
A difference in refresh rates of your monitors
Wrong-set Project mode
5 Ways to fix the issue of the Second Monitor not detected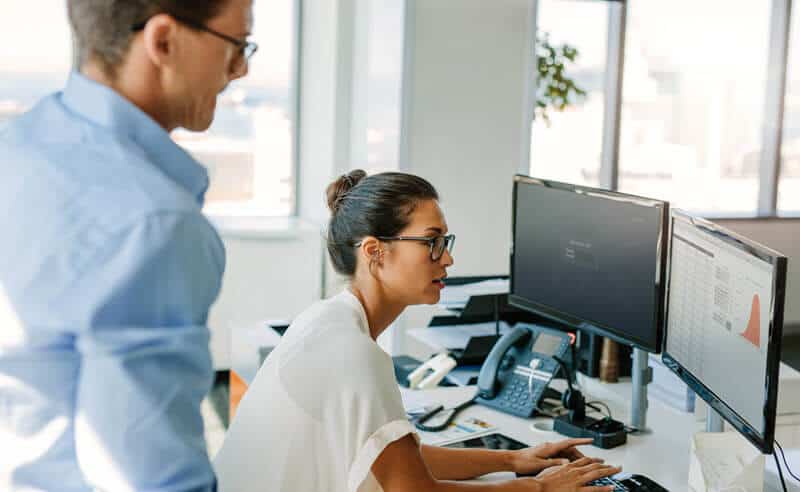 Before you proceed, ensure your computer has all the latest Windows Updates installed. You should also ensure that the HDMI cable connecting the second monitor is not faulty, and that you've set up the dual monitors correctly.
Solution 1: Restore to the Previous Installed Video Driver
This works best if you were previously using the dual monitors comfortably until you started to experience the problem after updating your driver.
Some driver updates don't work correctly on Windows 10. To know if this is the case with your current situation, restore your display driver's previous version by rolling it back.
These steps below should walk you through the process.
On your keyboard, press the Windows Button and R button simultaneously to open the Run box.
On the Run box, key in" devmgmt.msc " and press Enter to access the "Device Manager Window."
Select Display adapters and navigate your display device. On finding it, right-click on it and select properties.
Click on the Driver tab and then hit the Roll Back Driver button.
If the Roll Back Driver tab is unavailable or can't be checked, download a previous version of the video driver from the manufacturer's site for your video card. You can install it, or advance to solution 2.
When you're done, restart your system and check whether Windows will detect your second monitor.
Solution 2: Update your Video Driver
Second monitor detection problems can be an indication you're using the wrong driver. And if rolling back didn't make Windows recognize the second monitor, you've two more alternatives to get the right drivers.
You can manually update your video driver from the manufacturer's site, or automatically using appropriate software.
The outline below will take you through the steps of how to manually update your driver.
Manual Driver Update Process
On your keyboard click on the Windows key and X simultaneously, and select Device Manager from the resulting list.
On the Device Manager, locate your display device. You'll know it is outdated if you find a yellow exclamation mark on it.
Right-click on the driver and select Roll Back to roll back the driver.
If the Roll Back option is unavailable, right-click on the driver and select Uninstall, then restart the system.
After restarting, head over to Device Manager again and select Scan for hardware changes (the icon of desktop with a lens on the furthest right) to reinstall the driver.
Restart your computer again and check if your Windows 10 detects your second monitor.
Solution 3: Ensure that Both Monitors Refresh at the Same Rate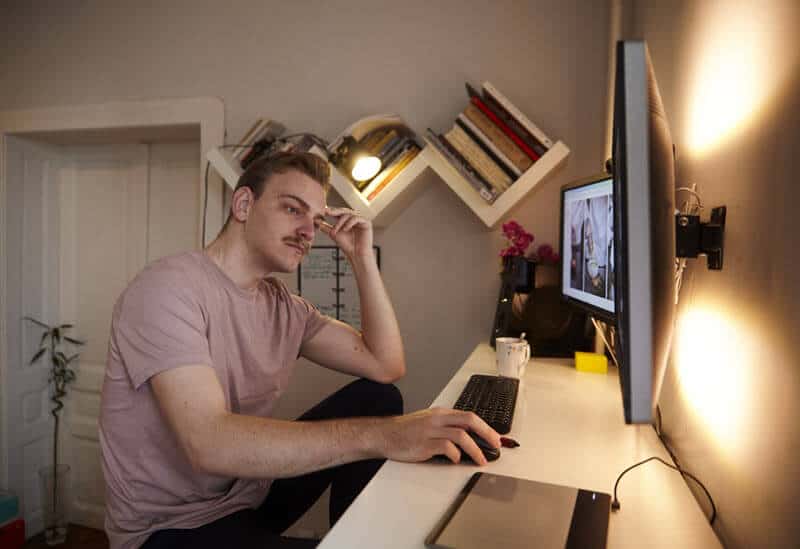 The monitor refresh rate is the number of times your monitor refreshes images every second. When you connect two monitors in Windows 10, the refresh rate is critical.
If both monitors refresh at a different rate, your Windows computer will have a problem detecting the second monitor.
Here is how to set the same refresh rate:
Click the Windows and I keys on your keyboard to open Settings Windows.
Advance to the system when the Setting Window pops-up.
A System side menu will pop up on your left. Head over to Display and go to Advanced display settings, on the bottom of the Display Window.
Select Display adapter properties for Display 1, then click Display adapter properties for Display 2
Identify the refresh rates of the two monitors. If the rates are different, change one of them to be the same in the Monitor section. Save the change by hitting the Apply and OK buttons.
Solution 4: Manually Detect Monitor Settings
If your system still can't recognize the other monitor, you can manually make it recognize it. This addresses the display problem of older models of monitors and screens that requires manual detection.
You can do that in a quick, simple process below:
Head over to the start button and then click the gear-like symbol to access the Windows Settings app.
Advance to the system which automatically selects the Display tab.
Under Display, select Multiple Display, and advance to "Detect" to help your Windows 10 detect other monitors or displays connected.
Solution 5: Adjust your project mode
Another possible reason your system cannot detect the second monitor might be due to the wrong project setting.
Luckily, it is easy and quick to change your project mode in two simple steps.
Hold down the Windows key then press the P key
Hit duplicate if you wish to have a dual display. Suppose you intend to earn more workspace, select Extend.
That's all there is to fixing the "second monitor not detected on Windows 10" error.
Most probably, by now, you are able to mirror your laptop on to a second monitor or extend your desktop to another monitor.