Disclaimer: This post may contain affiliate links, meaning we get a small commission if you make a purchase through our links, at no cost to you. For more information, please visit our Disclaimer Page.
An Apple Watch is a must-have for Apple fans because it's like carrying a tiny computer and a health tracker simultaneously. Once you use Bluetooth or Wi-Fi to pair your watch to your phone, you can view info on both devices. But users encounter one problem — their Apple Watch interferes with their iPhone.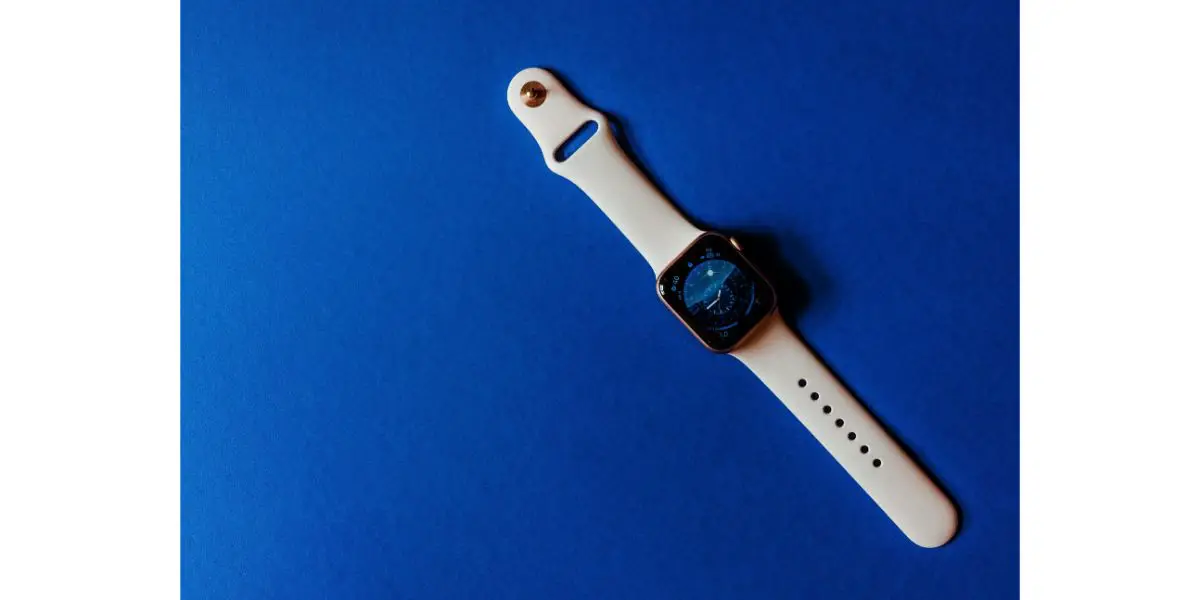 How to Pair the Devices
A new Apple Watch can pair with an old iPhone and vice versa. So pairing your watch to your phone is simple. You just need a few steps, which we will discuss further below. 
You also need to set up an activation lock to keep anyone from viewing your data if you lose your watch. You also need your Apple ID, password, and Apple Watch passcode.
Using a New Phone
If you want to use your old Apple Watch with a new phone, use your old iPhone first. Ensure that both the old phone and the watch use the latest iOS version. 
Go to your Settings

Check iCloud 

Ensure you 

save all your health data to the cloud

. 

Log in with your Apple ID and password

 when you 

turn on your new iPhone.

 

Select the iCloud backup option

. It should sync the watch to your new phone and transfer your data.
Pairing an Old Phone
You must have an iPhone 6S or a newer version to pair it to an Apple Watch. In addition, the watch must run watchOS 8 or a more recent version of the OS. 
Locate

 the 

button on the side

 of your watch. 

Press 

it for 

several seconds

 or until you 

see the Apple logo appear

 on the screen. Many users adjust the watch to ensure it fits before pairing it. 

Turn on

 your iPhone and move it close to your watch. 

You should 

see a pairing image

 on the screen. 

If you do not

, 

open the Apple Watch app

 via the icon 

on your iPhone screen

. Then, 

select "Pair New Watch" 

and 

"Set Up for Myself." 
Move the watch close enough to see it appear on your phone screen. You'll receive a series of steps you need to follow to pair your watch and phone.
Can My Apple Watch Interfere with My iPhone? 3 Causes
While Apple claims that Apple Watches do not cause interference to iPhones, some users have different experiences. Look at some of the problems you might have when using the two devices simultaneously.
1. Cell Phone Reception
You expect strong cell phone reception on your iPhone no matter where you go. However, some users found that they had problems using their phones with an Apple Watch nearby, especially if they had one on their wrists. 
It can cause so much interference that you have difficulty hearing the person on the other end of the line and vice versa. Some users with a new iPhone still encountered the same problems.
2. Medical Devices
Using an Apple Watch with an iPhone could also affect some medical devices. Apple even stated that electromagnetic fields and magnets interfere with defibrillators and pacemakers. You can read more about it here. 
It is especially concerning if you have an implanted medical device. For example, patients experienced problems with their Apple Watches and medical accessories that have magnets. The most reported phones that caused such interference were the Apple 12 and 13 models.
3. Notification Issues
One of the advantages of pairing an Apple Watch to your iPhone is that you can see all your notifications on your watch. If you get an incoming call, the watch vibrates and lets you accept or reject a call. And checking your emails is just as easy as reading text messages. 
As a bonus, you can also set reminders for yourself. For example, add a doctor's appointment or a friend's birthday to your calendar. The watch then sends you those reminders as needed.
However, many users found that they didn't receive the notifications. For example, when there's an incoming phone call, the watch vibrates but has no sounds, even when the volume is high. Sometimes, other notifications only appear on your iPhone, not your Apple Watch.
6 Potential Ways to Fix Interference 
While Apple recommends some steps to fix any interference you have, we also found solutions from other users that worked well for them. Try these fixes if your Apple Watch interferes with your iPhone.
1. Restart Phone
Apple suggests a few simple steps to solve the issue:
Locate the volume and side buttons

 on the side of your phone. 

Press and hold them together

 to bring up the slider bar.

Select the restart button. 
If you have an older phone model, here's what you should do:
Long press the power button

 on the side and choose the restart option. 

Do the same thing on your Apple Watch

. Hold the button below the dial until the slider appears on your screen. 

Select "Power Off" 

and wait for the watch to shut down. 

Hold this same button

 until the watch 

powers on

 again.
When both devices are ready, make sure you have a backup method saved. Apple lets you back up data to a PC or a Mac but often recommends you use either iTunes or iCloud. 
One reason for the interference is that you didn't set up a backup method. As a result, the watch interferes with your phone because it is trying to save data but cannot.
2. Update Your Devices
To get the most out of your devices, update them every time new updates become available. Start with your iPhone with the following steps: 
Plug your phone into your charger

Ensure it's connected to the Wi-Fi

Open your Settings

 and 

go to the General

 settings

Click Software Update

, 

download

, and then 

install

 it. 
To save time, set up wireless updates. It allows your phone to update itself when new updates are available.
Updating your Apple Watch is just as easy. When you sync it to your iPhone, your phone should let you know when Apple releases updates for the watch. Ensure your phone runs the newest iOS and has 50% or more of its battery charge. That's because updates can take a bit. 
Go through the same steps as above to click on the Software Update. Your phone will download the update and apply it to your watch. It may ask for your passcode to continue.
You can also update an Apple Watch without an iPhone if you have a Wi-Fi connection. First, go to Settings from the main menu, select General, then the Software Update button. 
After the watch updates, try making a phone call or using other features. If this does not fix your interference, you can try a few other things.
3. Check With Your Carrier
Nearly every mobile phone carrier worldwide has iPhone models for their customers. You might have interference because of a problem with your provider. 
Contact your provider to ensure you can use your iPhone with your Apple Watch. There's a chance that you didn't correctly set up the two to work on your network. 
It often happens when you buy a phone from a carrier and pair it with a watch. As a result, you use more data than you have with your plan. Another reason could be that your provider doesn't offer support for Apple Watches.
4. Change Your Wi-Fi Settings
If you have issues hearing other people and vice versa, you may need to change your Wi-Fi settings. A Wi-Fi connection ensures the two devices are connected. However, it can interfere with your phone calls. 
Turn off your Wi-Fi and use a Bluetooth connection. Many people have problems using the two devices when they rely on Wi-Fi calling. Wi-Fi calls allow you to make and receive calls without using a cellular network. You usually cannot use an Apple Watch with Wi-Fi calling on because the watch requires a dedicated network.
5. Restart Your Devices
Have you used your Apple Watch with your iPhone before but recently experienced some problems? Turning off both devices and turning them back on might be the solution you need. 
It's also possible that their connection got disconnected. Leave your phone off before turning off your watch. Wait a few minutes, and turn your phone and watch on. Try using the devices to see if you still have interference.
6. Remove the Connection
Removing the connection is another way to fix the interference problem. 
Go to Settings 

Unpair your iPhone and Apple Watch 

Restart your phone and try to make a call. 
If you can hear people and they can hear you, you know it's a problem with your watch. You could take advantage of your warranty and upgrade to a better model. However, if you still have difficulties hearing people and using your phone, it's a problem with the iPhone itself. 
Try to unpair and pair the iPhone and Apple Watch again. Unpairing the two could fix the problem. Note that you may need to do this a few times.
Other Potential Problems
Here are similar issues that buyers have with the Apple Watch. Check them before you decide whether to invest in one of these smart watches.
Some Apple Watch users 

could not use the Unlock feature

 or 

set up the feature at all.

The Apple Watch may 

not notify

 you 

when you leave it behind

. This feature helps you track it when it goes missing.

When you set up your new watch, you use your Apple code. Some users complained that it 

kept asking

 them to 

enter the code every time they wanted to use it

.

If you're going to keep the Apple Watch in good condition, you need to update it. Some users found that their watches 

didn't notify 

them when 

new updates were available

 or did 

not let them use those updates.
Conclusion
While some users are lucky and never have problems using an iPhone and Apple Watch, many others find that their watches interfere with their phones. With the above solutions, you can fix the problem without spending money on a new iPhone or Apple Watch.