Disclaimer: This post may contain affiliate links, meaning we get a small commission if you make a purchase through our links, at no cost to you. For more information, please visit our Disclaimer Page.
Casting from your iPhone or iPad is highly convenient, especially if you don't own a streaming device, such as a Firestick, Chromecast, or Roku. Of course, as with all things technology, the occasional problem crops up. In this case, it's the conspicuous absence of a cast button.
While this could be a matter of your iPhone's settings, using the wrong internet connection, or a lack of compatibility, it could also be something that has nothing to do with your iPhone.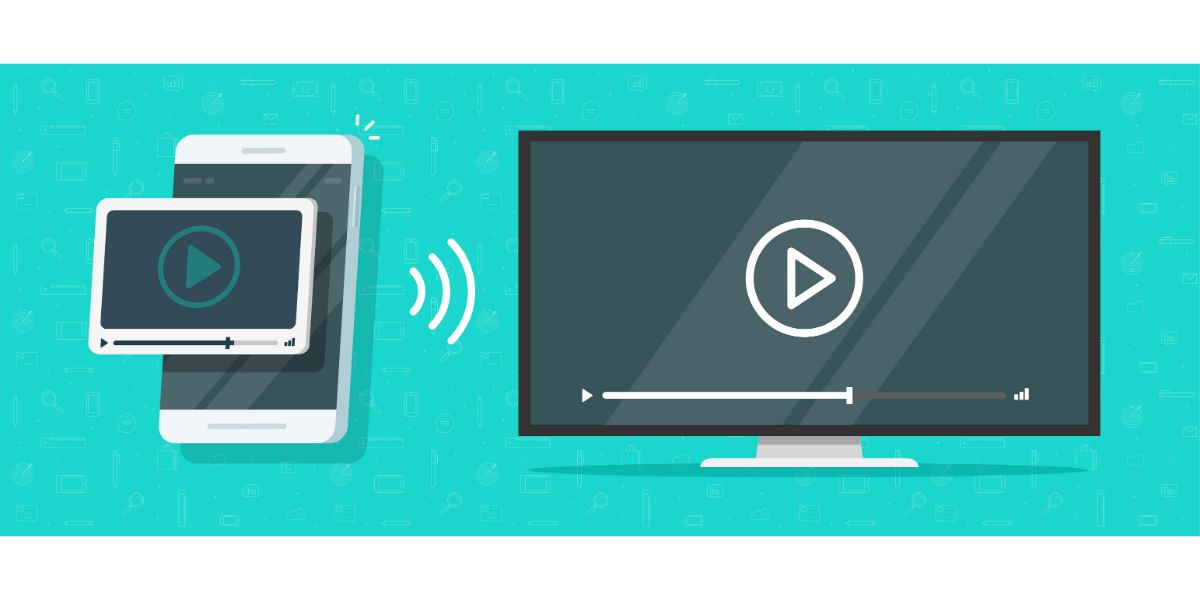 We'll cover the potential issues with your iPhone/iPad and potential issues with the other devices you're trying to communicate with. Hopefully, by the end of this article, you'll be back to casting on your favorite TV in no time.
6 Causes & Fixes to Cast Button Not Showing On iPhone
1. Look Into Your iPhone's Settings
First things first. Jump on your iPhone's settings and make sure you are connected to WiFi. While you're in here, you should also check to see what WiFi network you are currently on. Nowadays, a single router can have multiple channels to connect to.
For instance, if you have two or three 5.0GHz channels and one or two 2.4GHz channels, your TV might be connected to the 2.4 GHz while your iPhone is connected to one of the 5.0GHz options.
Not only that, but some routers come with a variety of different networks, all of which have their own passwords and usernames. These routers tend to jump you around on these different channels according to which one is the speediest at the moment.
In order to cast to your TV, you have to have your iPhone and TV on the same WiFi network. If they aren't, that little cast icon won't show up simply because your iPhone can't cast to the TV. If you discover that the iPhone and TV are on two different networks, make sure they are both on the same one and try again.
2. Your Router Configuration
As we mentioned above, depending on what kind of router you have, it might bounce your devices around to the many channels within bands. If your router is doing this, you'll have a lot of problems trying to cast to your TV.
The only way to make it stop is to log into your router and change the settings for a more static experience. Most of the routers that do this are dual-band and tri-band, and the feature is more prevalent in gaming routers.
Fortunately, these routers typically come with an associated app, so you don't have to type in the little site from the sticker on the bottom of your router and try to read your way through all of that technobabble.
For obvious reasons, we can't walk you through changing the settings on your router since there are so many different brands. If you're not tech-savvy, check to see if your router has an app.
Most likely, it does. From there, all you need to do is log into the app and make the changes yourself.
Once you're done setting up your router to keep the devices on one band and one channel, be sure to switch your iPhone to that same one.
3. Your TV Doesn't Support AirPlay
Just because you've been able to cast to the TV in the past, using an Android device, doesn't necessarily mean it will still work with AirPlay. This isn't a very common occurrence. Most TVs that support screen mirroring support it on all platforms.
However, it does happen from time to time. One way to check it is to see if you have an Android device laying around that you can cast to your TV. Check and see if that device works while your iPhone continues to give you a blank screen.
4. Close and Open the App
Sometimes, YouTube, Netflix, and other streaming apps don't want to play nice with your Apple iPhone. One thing you can do is restart the app or make sure the app is up on its latest firmware.
You can't just exit out of an app on iPhones, however. Instead, you have to swipe up from the bottom and to the right (roughly when you reach the middle of the screen).
This will bring up a stack of vertical rectangles that represent all of the apps you have open on your iPhone.
To close these apps, simply touch the rectangle that represents that app and quickly swipe up to close the app permanently. When you're ready, try opening the app again and seeing if the cast icon is visible.
Checking to ensure your streaming apps are updated is fairly simple as well.
Open up the App Store
Select your profile in the top, right-hand corner
Select 'Purchased'
Select 'My Purchases
Scroll through your apps to find the streaming app in question
If the app needs to be updated, it will say 'Update' instead of 'Open'
All you have to do to update the app is select the update option or "Update All" at the top. Once it's updated, try to cast using the app again and the icon should show up.
5. Update Your iPhone
By default, iPhones are supposed to update on their own. However, Apple usually designs them to update whenever you put the iPhone on a charger or at a certain point in the evening. Unfortunately, this doesn't always work out.
Even when you get a message stating that the iPhone will download and install the update this evening, it doesn't mean it will actually happen.
This is especially true if, by the time the update is due to go off, your iPhone is below 50% charge and you don't have it on a charger.
With all of that being said, it's a good idea to manually check and see if your iPhone is up-to-date. You'll probably realize that you don't even remember the last time your iPhone updated.
Checking your update status is fairly simple. Go to the Settings Menu and select General followed by Software Update. Your iPhone will display a small, spinning circle for a moment while it looks for an available update.
If the latest update pops up with the option to "Download and Install," you'll know that your iPhone was previously out of date.
Before you run the update, however, make sure your iPhone has more than 50%. If it doesn't, plug it into an Apple-certified charger and start the update.
6. Make Sure You're Casting to the Right Device
If you are using a Google Chromecast, Firestick, or Roku device (plugged into your HDMI port), make sure that the device is what your iPhone is looking for.
There are times when your iPhone is connected to the TV but since you are on a different HDMI source, you might not even realize it.
Plus, if you're using one of these devices, they come with their own OS and screen, meaning the original OS for your TV, smart or not, is no longer displayed.
Your iPhone could be connecting to your TV but not necessarily to the streaming device.
All Things Considered
As you can see, there are a lot of little things going on that could be affecting how your iPhone casts. It could be anything from casting to the wrong device to your router configuration.
The above 6 troubleshooting ideas should get you back in shape. Always make sure that your streaming apps, iPhone, and TV are up to date. The moment one of them lapses, the problems generally follow shortly.