Disclaimer: This post may contain affiliate links, meaning we get a small commission if you make a purchase through our links, at no cost to you. For more information, please visit our Disclaimer Page.
Dell has an add-on program that covers accidental damage to your computer and they offer the coverage up to three times in a 12-month period. So is it worth it?
DELL accidental damage protection is worth its price. Adding it to a premium warranty gives you peace of mind because you won't need to buy a new device anytime soon even though accidental damage occurs. It's offered for both business and home use.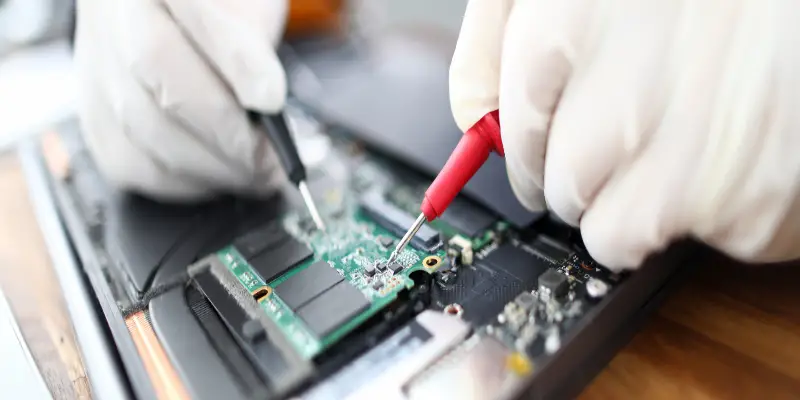 Does DELL extended warranty cover accidental damage?
DELL extended warranty covers accidental damage. It's included in the Premium Plus, ProSupport Plus, and Premium Support Plus warranty.
These three types of warranty are under the Support Services for Home and Support Services for Business.
Support Services for Home
Supports Services for Home includes the Basic, Premium, and Premium Plus warranty.
Basic Warranty
The Basic Warranty covers hardware support and onsite repairs. The base warranty lasts for one year, which also covers two-way shipping for free and troubleshooting services.
However, its live support is not available 24×7. If you need to call for assistance, you must call during business hours. But Dell live operators make sure that they provide thorough troubleshooting so you can do it on your end.
They are also courteous when speaking to customers. Yet, if you want to have ease talking with them, it's helpful if you have the basic information they need before you call them.
Premium Warranty
For the Premium warranty, it covers hardware support. It also covers onsite repairs, software, networking and installation support, support when traveling internationally. This warranty allows you to call, chat or email 24×7.
Premium Plus Warranty
The Premium Plus has the same coverage as the Premium warranty with additional coverage such as accidental damage, personalized help such as parental controls, and data backup.
It also includes automated removal of malware and viruses. It can also identify and fix problems even before they happen. This warranty guarantees that your computer keeps running smoothly.
Warranty extension and upgrade for home
Dell also offers warranty extension and upgrade for home, which includes the Basic, Premium Support, and Premium Support Plus.
Basic Warranty
The Basic warranty has the same coverage as the basic warranty offered under the Support Services for Home.
Premium Support
The Premium Support and Premium Support Plus include accidental damage protection and SupportAssist technology-enabled features.
For Premium Support, the SupportAssist technology limits finding issues on your device. Through this feature, your device sends information to Dell and it also sends a notification to you. The Premium Support Plus has the same feature.
Premium Support Plus
However, Premium Support Plus has an added feature for the SupportAssist technology. In this warranty, the technology can predict problems before they start. It can automatically remove malware and viruses and it can automatically optimize PC performance.
The Premium Support Plus is the best option for home use because it covers a lot of services including accidental damage protection.
Support Services for Business
Support Services for Business include Basic, ProSupport, and ProSupport Plus.
Basic Warranty
The Basic warranty for businesses covers hardware support, remote technical support during business hours, and onsite service the next business day. Dell conducts remote diagnosis before it conducts onsite service.
ProSupport
The ProSupport covers hardware and software support 24×7. It sends onsite service the next business day.
It can also send technicians on the 4-hr mission-critical. It also covers automated issue detection and proactive case creation, self-service case initiation and management, and access to software updates.
ProSupport Plus
The ProSupport Plus has the same features as the ProSupport.
But it has added features. The added features include priority access to specialized support experts, 3rd party software support, assigned technology service manager, personalized assessments and recommendations, and semiannual systems maintenance.
The ProSupport Plus is under the ProSupport Suite for Enterprise and ProSupport Suite for PCs, which are the upgraded warranty for business.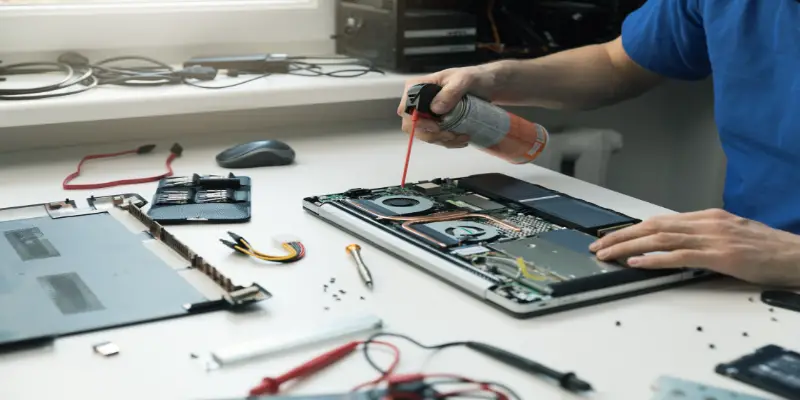 What does Dell Accidental Damage Protection cover?
The accidental damage protection covers liquid spills on or in the unit. It also covers falls, drops, and other collisions. If your device falls or drops accidentally, the accidental damage protection covers a broken or damaged LCD.
If an electrical surge occurs, it's covered under accidental damage protection.
The accidental damage covers repair for the supported devices. But, it's important to take note that during repair, technicians replace the original parts of your device. They can use new parts or they can reuse parts. If that's okay with you, this is the right warranty for you.
Dell also replaces the device when the technician decided for replacement instead of repair. When replacement is necessary, you'll receive the product equivalent of your device or you can get a better model.
Dell allows one Qualified Incident per supported device every year. If your device reaches the Qualified Incident limit, you may pay an additional charge if your device needs repair.
The warranty covers the built-in parts of the device that are necessary so that your device runs in mint condition. Therefore, the warranty covers a built-in LCD, built-in buttons, remote controls, cables, internal memory, switches, panels, lids, and drawers.
Service limitations
On the other hand, the accidental damage protection doesn't cover damages due to fire. If it's normal wear and tear, cosmetic damage or it's intentional damage, the warranty doesn't cover it. Dents and scratches are not covered as well. Dell is not obliged to repair or replace any device that is damaged by misuse.
When it comes to damages due to natural disasters such as hurricanes, tornados, and flooding, the accidental damage protection doesn't cover it.
The warranty doesn't cover data recovery. So, you must regularly back up all your data, software, and programs. Yet, this warranty can cover a replacement of the hard drive and other storage devices if it's necessary.
If your device needs consumable parts such as toner, Dell won't cover it in the warranty. Other consumables not covered in the warranty include print paper and photo paper.
Some accessories are not covered such as light bulbs, batteries that are not under warranty, stylus pens, game devices, game disks, external mouse for notebooks, external keyboard for notebooks, external speakers, and external modems.
Docking stations, memory cards, memory disks, and wire connections are not included as well.
It doesn't cover software support for defective software loaded on your device and the software you load through Custom Factory Integration.
If you repair your device or you ask someone to repair it, Dell won't reimburse the repairs you made. So, you must report any problem to the technical support team.
If someone steals your device, the warranty won't cover it.
Reminder before purchasing a warranty
Before you purchase the warranty, you need to ensure that your device is in good condition.
If upon inspection, the technician found out that it has damage before you purchase the warranty, any claim that you make may get forfeited.
So, it's a wise decision that you purchase the warranty on the day you bought the device. In this way, you won't need to deal with denied requests because your device was defective before you purchase the warranty.
Is Dell accidental damage protection worth it?
Dell accidental damage protection is worth it because it covers accidents that can save you a lot of money in the future.
Through the warranty, you don't need to buy a new device because the technical support of Dell can fix it through its repair service.
Your data is also safe if in case the device needs replacement. The company has disk disposal and data destruction services too.
Conclusion
Take advantage of the warranty services that come with your device. Even though it's pricey it can serve you in the future. It doesn't necessarily mean you buy new devices all the time. Most of the time the technical support can fix the damage.
And that means that you're saving money by not buying new devices. If you notice, some warranty extends up to four years.
It only means that your device can work in the same condition for that period. Yet, additional services such as accidental damage protection add extra protection for situations you can't control.