Disclaimer: This post may contain affiliate links, meaning we get a small commission if you make a purchase through our links, at no cost to you. For more information, please visit our Disclaimer Page.
You can connect most game consoles to Alexa. However, some consoles make this process easier than others. PlayStation is not officially compatible with Alexa, but there are workarounds.
How To Connect Alexa to PS5 or PS4
Technically, PlayStation products aren't compatible with Alexa. Yet, many PS5 and PS4 owners have found ways to do it. There are a few different workarounds that you can use.
Still, it's important to note that most workarounds here won't give you comprehensive control over your console. For better control, it's typically better to use the in-built voice command function on the Playstation.
Use Logitech Harmony
Historically, the easiest way to pair Alexa with your PS4 was Logitech Harmony. The problem is that Harmony was expensive and discontinued in 2021.
Although their remotes were discontinued, their software apps are still available. Therefore, users who have already purchased Harmony can continue using it as normal.
If you're one of these users, follow these steps to connect your PS4 to Alexa using Harmony:
Select Devices in your Harmony app
Go to Edit Devices
Select the Entertainment device category
Click +device
Fill out the required information
Click Add
Create an Activity and connect it to your Playstation's BlueTooth
Enable Harmony on your Alexa app
Note: Harmony will only work with a PS4. You will have to choose another method to connect Alexa to a PS5.
Use a Smart TV
Some Smart TVs are Alexa-compatible. If you have one, you can use your TV's Alexa with your PlayStation. Connect your Smart TV to your PS5 with HDMI. Once this is done, your PS5 will turn on when you command your TV to start.
This method will only help you turn on your PS5 with Alexa. It won't help you use your Echos as speakers.
Use a HDMI-CEC Cord
This is probably the most straightforward way to connect Alexa to your PS5. With an HDMI-CEC cord, you don't need any additional software apps.
For a quick overview, HDMI-CEC cords establish two-way communication between your TV and any other device. They're also great for letting you control other devices with your TV remote without a direct HDMI connection.
However, most manufacturers deactivate HDMI-CEC functionalities by default. You will first need to activate this functionality before you can use it to connect your devices. Follow these steps to activate HDMI-CEC.
On Your TV
Select Settings or Options on your TV's menu
Select HDMI Settings or HDMI-CEC Settings
Go to CEC and enable it or enable HDMI-CEC
Bear in mind that these are general instructions that will vary between TVs. I suggest consulting your TV's user manual for specific instructions.
On Your PS4
Select Settings
In Settings, select System
Check Enable HDMI Device Link
Note: Your TV must support BRAVIA sync to guarantee that your PS4 will connect to CEC. Sony TVs will typically have this feature, but TVs by other manufacturers may not. You might still be able to connect your PS4 to CEC without BRAVIA sync, but it's not guaranteed.
On Your PS5
Select Settings
In Settings, select System
Toggle Activate link of the HDMI device
Note: PS5s don't need BRAVIA sync to be CEC-compatible. However, you will need an Alexa-compatible TV to use your CEC to connect your PS5 to Alexa.
Once you've activated HDMI-CEC on all devices, connect them with the cord to allow them to work together.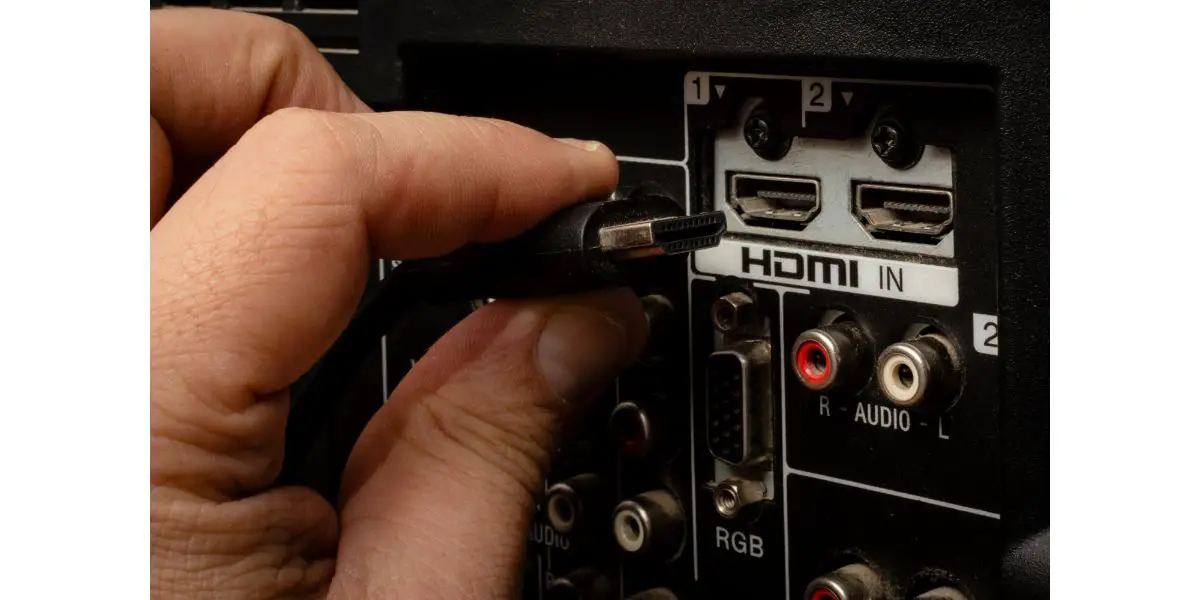 HDMI-CEC Troubleshooting
If your HDMI-CEC connection isn't working, check for common HDMI connection issues. CEC cords still function as HDMI devices and are subject to many of the same issues.
For PS4s, the issue might be that your TV doesn't support BRAVIA sync. Otherwise, it may be an internet connection issue unrelated to your HDMI cable.
Get a Smart Home IR Hub
An IR hub lets you control all infrared devices from one location. IR hubs are helpful if your TV isn't compatible with Alexa. IR hubs will utilize your home assistant and connect it to "non-smart" devices. They will also work with Siri or Google Assistant.
You can connect your Amazon Echo to an IR hub. From there, you can ask Alexa to control any other device connected to your IR hub. PS4s and PS5s are compatible with IR hubs.
Is Alexa Compatible With Earlier Playstations?
As mentioned, Alexa is not technically PlayStation-compatible. Workarounds can be used to connect it to PS5 or PS4. The same is true for earlier PlayStations.
Some tech enthusiasts have found ways to connect Alexa to PS3. Typically, people connect their PS3's BlueTooth to Amazon Echo Dot. From there, you can go to the Alexa app, select your device, and pair it with your PS3 like any other BlueTooth device.
The PS2 and PS1 do not ship with Bluetooth compatibility. Outside of Bluetooth controllers, which use an adapter, neither can connect to external Bluetooth devices.
Can you connect an Alexa to other consoles?
Yes you can! More specifically, it can also connect to an Xbox one and Nintendo Switch. Check below for more information!
How To Connect Alexa to Xbox One
Alexa is officially Xbox-compatible. So, it's much easier to connect your Alexa to an Xbox than to a PlayStation. All you need to do is download the Alexa app for Xbox, and you're good to go.
How To Connect Alexa to a Nintendo Switch
You can connect Alexa to your Nintendo Switch with limited functionality. Currently, there is no official way to activate Alexa voice commands on your Switch. You can only activate news flashing on Alexa.
The news flashing feature is what Alexa gives you when you ask, "what's the news?" When you connect to your Nintendo Switch, the news will include updates about Nintendo and the games you play on Switch.
Follow these steps to get Alexa news flashing on your Nintendo Switch:
Open your Alexa app
Select Settings
Select Flash Briefing
Select Get more Flash Briefing Content
Search for Nintendo
Activate it for your region
However, you can use Alexa's speakers using your switch. You won't be able to use voice commands, but you will be able to play your Switch's audio on your Echo speakers.
Open your Switch's BlueTooth settings.
Tell your Alexa to search for BlueTooth devices
Select Pair Device on your Switch
You should hear your Alexa say, "connected to Nintendo Switch," when the devices pair.
Final Thoughts
In many cases, you must find a workaround to activate voice commands on your gaming console. However, manufacturers are noticing the demand for voice commands and increasingly programming this ability into devices.