Disclaimer: This post may contain affiliate links, meaning we get a small commission if you make a purchase through our links, at no cost to you. For more information, please visit our Disclaimer Page.
Almost everyone with an iPhone uses Apple Pay nowadays to purchase goods and services online and in stores. If you frequently use Apple Pay or plan to set it up on your device, you might wonder if Apple Pay offers buyer protection.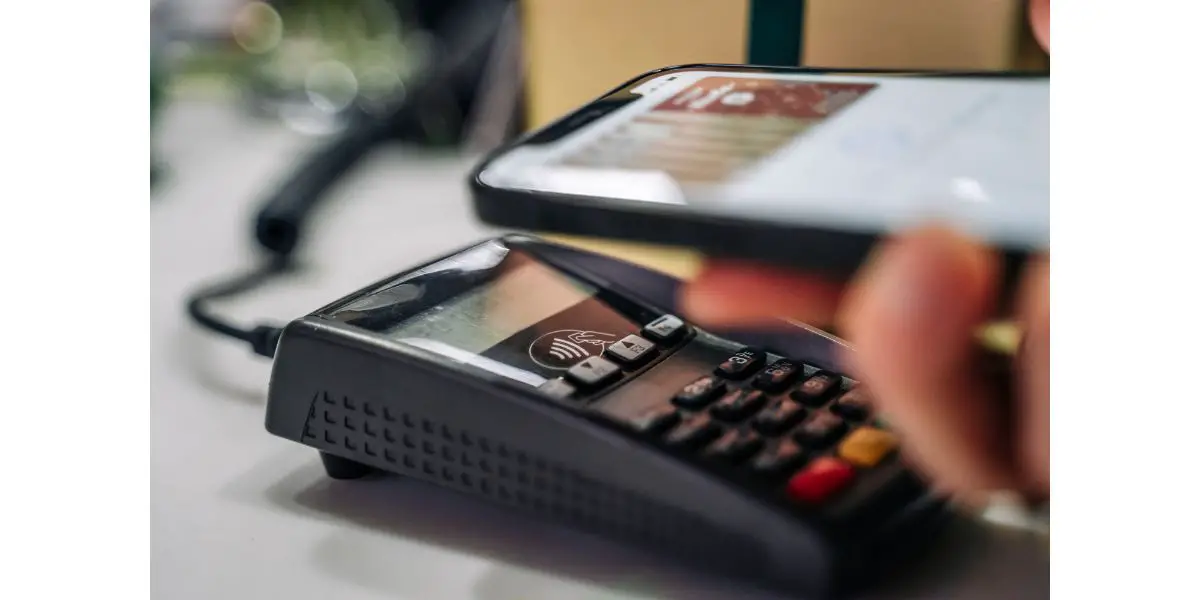 Does Apple Pay Offer Buyer Protection?
Apple Pay does not offer buyer protection, but you will likely have protection from a different platform you're using for the same transaction (like the retail website or card issuer). Once you're careful and ensure the website is legitimate, you shouldn't run into any issues.
If you've recently been scammed after using Apple Pay to make a purchase and want to get your money back, there's no point in contacting Apple because they won't be able to assist.
What if I Get Scammed on Apple Pay?
If you get scammed on Apple Pay, contact customer service for the website you used (if applicable). For example, if you got scammed on eBay, contact eBay's customer service team because they might offer buyer protection and refund the total amount.
If you get scammed by sending money directly to someone else (Apple Cash), it's best to contact your bank as soon as possible.
Some banks might refund, others mightn't. For example, Chase offers zero liability protection if an unauthorized user pays using your card details through Apple Pay or any other way.
If your bank and the website used refuses to refund you the scammed amount, it's unlikely that you'll get your money back.
How To Remain Safe When Using Apple Pay
There's no question that Apple Pay is highly secure and reliable for making purchases, but that doesn't mean you should use it without thinking of the possible consequences.
Before using Apple Pay, take note of the tips below to ensure your purchasing experiences are as safe as possible.
Check the Legitimacy of the Website Before Paying
If you plan to use Apple Pay on an unknown website, the first thing to check is whether or not the website has a digital signature and certificate.
Digital signatures make websites more secure and transparent, so all legitimate websites should have them.
You can find out if a website has an up-to-date SSL/TLS cert and signature by looking for a lock icon at the left side of the URL search bar. If it does, the information you provide will be encrypted, so there's no way for the website owner to get your card or Apple Pay details.
If you end up using Apple Pay on an insecure website, Apple won't be able to reimburse you for any monetary losses, which is why it's vital to be extra cautious.
Other ways to check the legitimacy of a website include checking online reviews and the terms and conditions page.
Keep Track of Your Spending
It's easy to get carried away when using Apple Pay because it's so easy to make purchases. There's no need to use a pin number or sign a receipt, so the process generally only takes a few seconds.
Still, keeping track of your spending is essential to ensure you don't miss any unauthorized activity. The best way to track Apple Pay spending is through your bank if they offer online banking.
Each time you use Apple Pay, Apple sends the information to your bank, so you should instantly see each transaction in your account.
Regularly checking this information keeps you informed of each transaction, creating a more secure payment environment.
Be Careful Where You Place Your Device When Paying in Stores
Apple Pay uses near-field communication (NFC) technology to complete physical transactions. Money can be taken from your account if your phone is close enough to any payment device (like a card machine) that accepts contactless payments.
When you're getting ready to pay for something, always make sure your smart device is placed near the correct payment terminal–putting your smart device in the wrong place could cause an unwanted payment to be taken from a different terminal.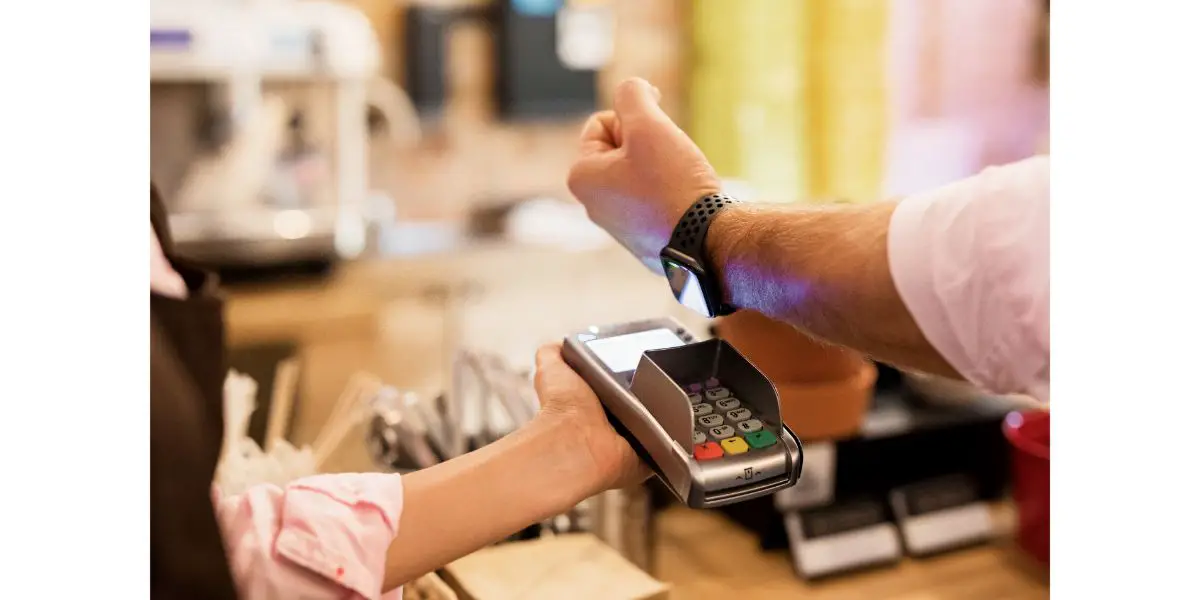 Is Apple Pay a Secure Platform?
Apple Pay is a secure platform because each transaction has a unique code, meaning it doesn't have to store your actual credit or debit card details. Additionally, you need to gain access to Apple Pay by putting in your passcode and using fingerprint/facial recognition technology.
Therefore, it would be impossible for an unauthorized user to access Apple Pay on your device unless their face or fingerprint was recognized.
Although it's a secure platform, you must be vigilant when giving websites your card details because Apple Pay can't stop you from giving money to the wrong person.
If that happens, Apple won't be able to reimburse you, and you'll need to rely on the bank or website used instead.
Always use common sense before Apple Pay–if something looks dodgy, assume it is. Do further research before giving your money away on the internet.
Do I Have Any Protection When Using Apple Pay?
Depending on your bank and the website you use, you may or may not have protection when using Apple Pay. For example, if you use Apple Pay to purchase an item from a third-party seller on Amazon, you'll be covered under Amazon's buyer protection (the A-Z Guarantee).
As soon as you realize you're a scam victim, contact your bank/card issuer and/or the platform you used (i.e., the website or app).
Whether or not the bank can offer buyer protection will depend on the specific bank and your account type.
While most banks will likely provide protection for unauthorized payments, they won't always offer protection to people who willingly pay a scammer (even if they didn't realize it was a scam at the time).
Online Apple Pay Purchases Are Encrypted
Although Apple Pay doesn't offer buyer protection, it does offer fully encrypted online transactions, meaning a third party can't find your card or Apple Pay details.
With the vast number of hackers trying to access people's personal information, encryption is vital for secure online transactions.
Is Apple Pay Worth It?
Apple Pay is worth using if you're looking for a convenient payment method, as it allows you to leave your bank card behind when shopping in person and online. Even though it doesn't offer buyer protection, you should be safe if you remain vigilant and research websites/companies before paying.
Additionally, Apple Pay doesn't require an internet connection. So, you can use it on the go even if you don't have access to data or Wi-Fi.
Conclusion
Apple Pay does not offer buyer protection. Check the terms and conditions of your bank and the website you plan to buy from before making a purchase.
References