Disclaimer: This post may contain affiliate links, meaning we get a small commission if you make a purchase through our links, at no cost to you. For more information, please visit our Disclaimer Page.
If you have plans to build your computer for gaming then you are certainly eager to understand where you can start from. You may also want to know the components which are more important for gaming. For that reason, does a motherboard matter for gaming?
A motherboard doesn't matter that much since it is regarded as the unnoticed icon of the gaming sector. And it is because it has no direct effect on gaming. Though it gives resilience to the whole system and also enhances several computer operations for gaming.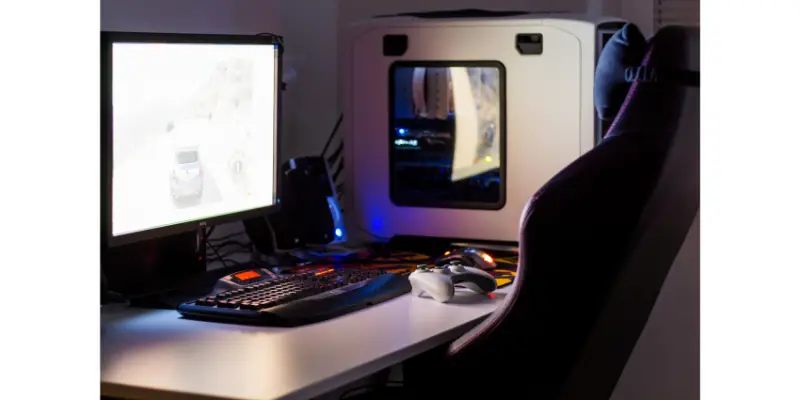 In the past, the motherboards were similar for conventional computer use and also a gaming. Yet nowadays the modern ones are in the market. And their gaming motherboards are also unique compared to outdated PCs.
In this post, I'll tackle all the important details about motherboards. From understanding whether you need one, the things that make them good, the best motherboards you can opt for, and many more. Are you ready to learn more? Then let's dig deep into it!
Do You Need a Good Motherboard for Gaming?
You may not need a good motherboard since your preference will not impact much on your gaming experience. Though the choice can influence your general computer experience. A motherboard is also known to be among the most valuable parts of gaming.
Every other area attached to the motherboard communicates through this device. Thus, a motherboard and the chipset specifies the type of graphic card and processors your PC will use and the features it'll have. This implies that if you have an effective one, then it will be compatible with great Graphic Processing Units (GPUs)and Central processing units (CPUs).
It will also have additional features. Also, take note that a motherboard doesn't directly influence performance. It can give the graphic card, processor, and the other parts a performance lift.
And this will enhance the Frames Per Second(FPS). However, you will not often need a great one for gaming. Consider a motherboard that's compatible with graphic cards and the processor you've chosen. If you don't need any other features like additional GPU and RAM slots among others, then a decent one will be just enough.
Is a Gaming Motherboard Worth Investing Into?
This depends on your budget. However, as mentioned earlier, a motherboard isn't much important for gaming. Furthermore, the motherboards for non-gaming and gaming may appear different for those who aren't knowledgeable in computer building and its parts.
Though they are nearly similar. The only big variation in the two is overclocking constraints and aesthetics. You do not need an expensive motherboard to enjoy playing games.
Some boards are cheaper and have sufficient performance to operate a game on ultra settings.
Nevertheless, you can overclock a CPU on small scale. And it's while a very expensive model allows you to completely take advantage of the CPU's ability.
You can get a good hit in performance with overclocking since the CPU operates at a high speed. You can also raise the voltage on the board, hence, a CPU will generate a lot of heat. A good motherboard has a decent heatsink on its voltage regulator module, hence you have enough room for proper heat dissipation and overclocking.
In case you need to reduce the cost of a gaming system, you can spend a lot until you acquire the features you desire.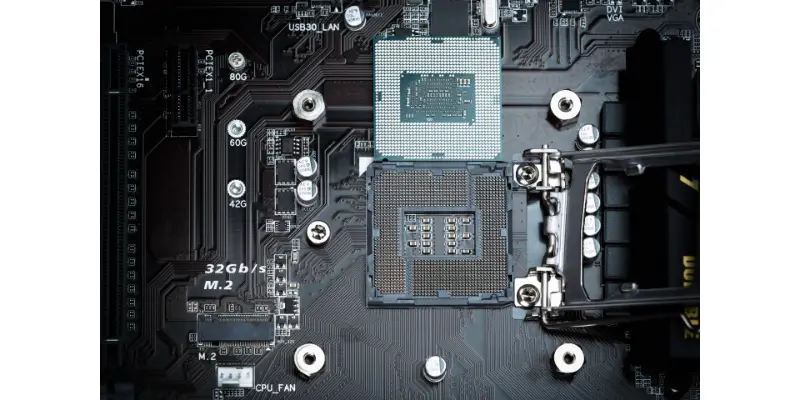 What Makes a Motherboard Good for Gaming?
There are a lot of aspects that make a motherboard good for gaming. When you play tons of games in your free time, your PC's setup may need to meet the gaming requirements. Thus, this makes a motherboard a critical component of a computer.
Quality motherboards with exceptional specs can make gaming a peaceful experience. Moreover, there can be no drawbacks or trace of lags. When you understand motherboards well, this will be advantageous to you as you will be well versed with some important stuff.
Like the factors, you can consider when you are in search of a gaming motherboard. Let's look at some of the things you can think of as you look for a good quality gaming motherboard.
Great Overclocking Capacities
A good gaming motherboard is modeled to support overclocking. The board always enables manipulation of the Basic Input Output System(BIOS). This is for the players to be able to adjust the system's bus.
And even change the central processing unit's current voltage for faster rates of operation. Overclocking only enables extra performance improvement. When the speed for the whole CPU clock increases the speed of your PC also improves.
This supports high productivity and quick completion of workload. The motherboard you choose will be significantly based on the farthest you can push your central processing unit's limits. Always ensure you select the correct chipset for an ideal CPU.
Form Factor
This is a more important element that you have to consider reckoning on when you choose a motherboard. Some of the bestselling board sizes include ATX. This is a traditional model and has the fundamentals like RAM slots and CMOS battery among others.
A miniTX is the tiniest, and microATX is cheaper and smaller than ATX. These motherboards possess a beneficial form factor. Further, the motherboards are different based on the spectrum of features they offer.
And if you are searching for a motherboard, you may consider the components you are prepared to avoid. Also, plus the case that you will place the device in.
Additional Peripherals
The gaming motherboards do have extra peripherals. For instance an integrated LAN connector, one/ two fireworks, over five USB ports, and display ports. The peripherals operate as helpful add-ons which enhance your gaming encounter. Take note that the gaming motherboards differ when it comes to those extra peripherals.
A motherboard is the basis of a PC since it's a center where the power supplies and the different connections are attached. It processes every information it gets the moment you switch on a computer. You can also customize a gaming motherboard.
With this, you will have a model that suits your needs. As a gamer, you need to understand that the function of the motherboard is important in your gameplay. The boards that do not match the specifications required by gaming procedures will always slow down and result in overheating.
This can destroy the critical areas of the machine and even interfere with your gaming ordeal. Therefore, the motherboards are not simply modeled to be highly operational, they are also adjusted to enhance the quality of the graphics and audio. This way, you will enjoy all the games you play on the PC.
Size of the DIMM or RAM
The RAM slot size you get will depend on the size of the board you may want to buy. For instance, a standard ATX motherboard always needs between two to four RAM. However, the basic mITX and mATX do have 2 DIMM openings.
You should consider acquiring a motherboard with not less than four RAM. The additional slots enable you to add some more. That is if you need to increase the memory of the rig.
Central Processing Unit Socket
A suitable socket for gaming can reinforce better speed and operating reliability. It can also support dual-core processors. And it is for a good speed capacity.
The Durability of a Motherboard
Taking note of the durability of a gaming motherboard is very important. And it's because it can be used on regulating the huge procedures linked to gaming. In case a board ceases to function, all the parts connected to the PC will also not work.
You can scan the specs of your motherboard design to confirm whether it's created from premium and reliable materials.
Adequate SATA Ports
A hard disk drive and solid state drive are essential for each of the PC setups and mostly for gaming. Ensure you get a gaming motherboard with sufficient SATA ports. Every storage section you have needs to have a related SATA port.
Do not forget to warrant the motherboard as it helps the desired drives. And also in any case the device has the correct slots.
Enough USB Ports
The current gaming motherboards have tons of USB ports. For instance, a conventional one features not less than six ports. The new ones do have ten and above ports.
Reasonable Slots of PCI Express
A motherboard with enough slots of PCI Express has excellent graphics. Thus, you need to get one. If you are planning to have many GPU setups, you will need extra PCI slots.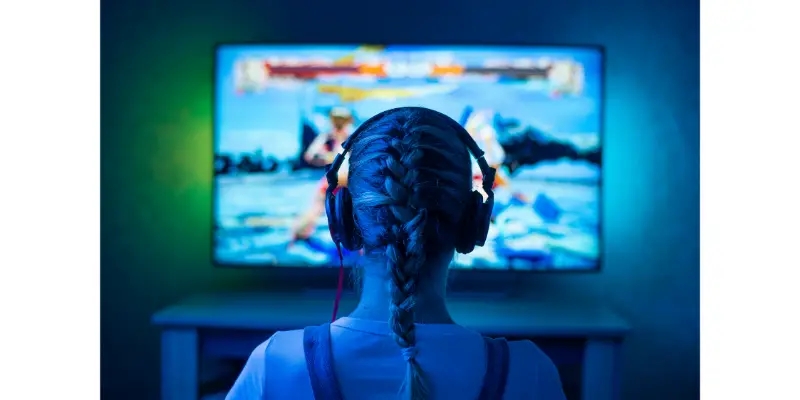 Will a Better Motherboard Increase FPS?
A better motherboard will certainly not increase FPS(Frames Per Second). So, when you change a motherboard, it will not affect the FPS. Not unless the new board has a different specced RAM.
However, if you change the central processing unit then that will impact the FPS. Therefore, a motherboard doesn't directly influence the FPS, but it does so indirectly. All the parts of a PC communicate via a motherboard.
Furthermore, all the data that transmission processes among your computer's hardware get done through a motherboard. For this reason, you will always realize a remarkable transformation of an FPS whenever the same part is switched. And it is from a high to a low-quality motherboard.
Hence, if it is not direct, the motherboard will influence the FPS a lot more indirectly. The two major components attached to a motherboard include the GPU and CPU. Further, In most cases, the FPS relies on these two elements.
The GPU is mostly accountable for display. The central processing unit is the computer's brain. It directs the activities happening on the PC. It also does every mathematical computation.
Both the GPU and CPU communicate through the board to reveal to you the images on the display. And if a motherboard is not that good enough, the communication between the two facets will not be steady. It will also impact the FPS.
This implies the quality of a motherboard influences the FSP indirectly. However, it is the Graphics Processing Unit and the CPU that affects Frames Per Second the most. The FPS depends much on the central processing unit since it permits the graphics card to show the pictures on the PC's screen.
The modern CPU can then boost the FPS while a low-performance processor gives insufficient FPS. Besides, when there is a direct CPU overclock, this impacts the FPS and your gaming encounter. Though the type of motherboard will often influence how far one can overclock the processor while still maintaining resilience.
You should also know that when you overclock your central processing unit not every game isn't supported by the overclocking processor. However, you will notice an increase in your PC's performance.
Additionally, a Graphics Processing Unit is a specialized component.
It hastens the creation and generation of images, videos, and animations. It helps the central processing unit by executing the mathematical estimations while the processor can carry out other functions. Note that, when it comes to Frames Per Second, the GPU is also important just like a processor.
Understanding The FPS and How It Works
FPS is the frequency at which you can see the successive cycles of image frames on the display panel. In other words, frames per second are the rate of change of the screen on the display. It indicates how often the screen refreshes the one-second duration.
The FPS doesn't only apply to the PC graphics in video games, but also the motion capture systems like video cameras and film. For instance, at forty frames per second, forty images will appear on the display in a second. In case the FPS is very low, the motion will seem ragged and you will not be able to operate smoothly.
Normally, the majority of the software and games need between thirty to sixty frames per second to work well. And anything under the thirty FPS is not reasonable and can result in issues when it comes to displaying. There are also software and games that do not function well below sixty FPS.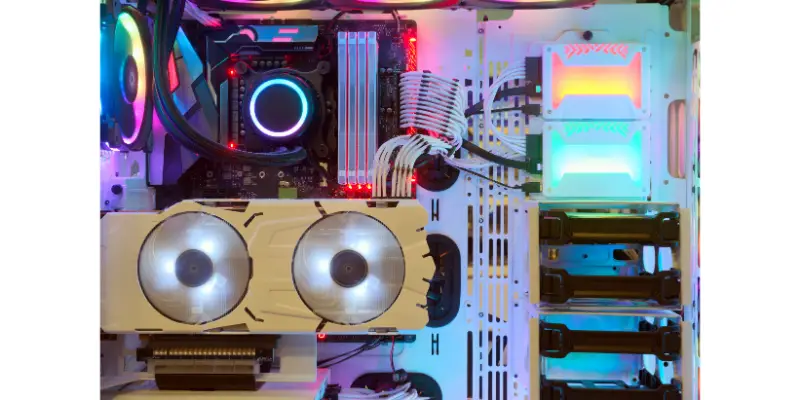 How a Motherboard Affect Gaming
If you buy a motherboard that's not compatible with the processor, your overclocking potential is greatly degraded. Some users do get disappointed with the overclocking outcomes when they experience this problem. Anytime you will need to acquire a different gaming motherboard, ensure you get one that is compatible with the central processing unit.
You also need to consider the kind of chipset you will use. A chipset is a sequence of connections for a PC that makes overclocking simpler. There are many chipsets, and therefore you need to consider your requirements before you make any purchase.
Every chipset has several unique sorts of interfaces. And they comprise some that aid the memory gadgets and the others that enable you to get to the bus bandwidth of a central processing unit. It is the CPU's bus bandwidth that decides on the number of extra pins which are accessible to the chip on a motherboard.
You can assess your computer's motherboard to confirm if there are any missing pins or in case you can't activate specific bus speeds. This may imply you have a broken motherboard. Also, you may have a defective or broken connection to your motherboard.
You can often test the motherboard before you buy it. This will help you buy one in good working condition. Mostly if you make purchases online. Whenever you buy a motherboard you get a manual to act as a guide when you set it up and also install it.
Consider reading it thoroughly and ensure it explains to you everything you want to understand. Moreover, the BIOS is a crucial feature of the motherboard. And it's because it instructs the central processing unit on how to operate.
This is also the place where you will install the operating system. It also notifies the motherboard of the voltage setting you are using and whatever your settings are. Though you must use BIOS when you want to shift the voltage setting, this is not the only significant thing.
The motherboard will also regulate the speed of the CPU and the cooling fan. These two components help in cooling the central processing unit and ensure it operated effectively.
And with overclocking, you may not have thought of a gaming motherboard. There aren't any noticeable physical components that define the potential to overclock. Also, the overclocking ability of a processor is distinguished by some factors apart from the motherboard.
By now you should know that a central processing unit is the most vital section in an overclock. And thus, it will be a major denominator that affects overclocking performance. You may even realize that there aren't quite many different kinds of gaming motherboards in the market.
And with overclocking, some are a lot more compatible compared to the others. As you already know, several multi-core i7 central processing units are compatible with some kinds of motherboards. In case you possess an overclocked intel processor, the compatibility of the processor will still play a part in your capability to overclock.
Hence, first, you need to make sure the board is compatible with the processor. Then try to find a motherboard that's also compatible with the central processing unit. If you need to raise the overclocking abilities of your processor, you can try to change the voltage of the CPU.
You can do this by unlocking the voltage adjustment chip of the Processor. You will find it at the bottom right area of the CPU. When you change the voltage, it will allow the central processing unit to function at a higher leave.
And this is for it to achieve an ultimate output.
The Best Motherboards for Gaming
There are many great motherboards you can opt for. However, at times it can be quite hard to choose a perfect one for your computer building and some people do ignore this. Remember, all the parts of your PC plug into the motherboard you select.
It is therefore vital to carefully choose a motherboard that will support every component. Mostly if you have plans of upgrading the other sections of your PC in the future. Therefore, what are some of the best gaming motherboards that you can go for?
7 Best Gaming Motherboards
Asus ROG Maximus XIII Hero
GIGABYTE Z490 Gaming X
ASUS TUF Gaming Z590-Plus
MSI MEG Z490 Godlike
Asus ROG Strix Z590-E
ASRock Z490 Phantom Gaming-ITX/TB
Gigabyte Z590 Aorus Elite AX
Conclusion
Even though a motherboard doesn't matter for gaming you can choose one that meets all your requirements. And also is in line with your budget. Provided it supports the gaming performance you need, then it is the best one for you.
Hopefully, you will get the motherboard you desire!