Disclaimer: This post may contain affiliate links, meaning we get a small commission if you make a purchase through our links, at no cost to you. For more information, please visit our Disclaimer Page.
Cable companies offer a lot of channels, but how do they pay for them?
Cable companies pay each network owner for each household receiving the signal for a given network. You make the payment irrespective of whether any of the families watch the programs from that channel or not. It explains why the charges for satellite services have been increasing steadily.
How Do Cable Companies Get Their Channels?
I guess you will be amused to learn that most satellite TV channels get their signal from satellite TV providers. The companies install large satellite dishes to receive a large amount of data. The dishes receive channel data from the main providers. They prepare the packages and the broadband bundles as they design for you, based on varying budget plans, and then transmit to the customers willing to pay for the packages. You may have noticed that the types of channels you view on your local stations are different in kind and quality from what comes out of a terrestrial broadcaster.
In the seventies, cable TV announced offers for a wider channel range. They announced claims of poor signal and reception issues which they were trying to resolve. The cable TV goes directly to your TV set. It has attracted a wide and great number of viewers since it started. There are times, though, when you may notice cable TV dropping out. Poor weather interferes significantly with the working of cable TV.
Cable Types
With a cable channel, you have a bandwidth of 6 megahertz at your hands to dispense to your viewers for every channel. With a single coaxial feed, such as the RG-6, you access many channels. Other options that you can use include the RG 11 cable, which is thicker and stiffer. You could also choose to go for the HD cable, which sends broadband internet right into your home space. The latter will help you transmit a wider range of data types, including delicate digital data for long distances without losing its quality.
How Do Cable Companies Pay For Content?
When you first bought that set-top box in your living room or office, you just opened a new revenue channel for cable television. Yes, your subscriptions help cable television companies to pay for the content they display on your TV. The flip side of this question is just how cable companies make their money. Well, television economics have changed for you and everyone else. If you are in the cable television business, you have had to rethink and create new channels for income generation. As a consumer, you have had to make choices too. Companies probably only used to charge advertisers for showing their content on TV. However, now, there are many more options to generate revenue.
Since you have had to join a chain of cable content and service providers, you cannot rely on advertising alone to pay for your show's content and remain with overheads. Cable companies also pay for their content with the revenue they collect from renting set-top boxes. The program packages you choose and the advertisements that show between programs make it possible to pay for content and make them remain afloat.
You may still have to grapple with the definitive response to how exactly TV networks pay content producers. The methods and the amounts paid to this group are as varied as cable companies and contracts between them. Indeed, the matter is a frequent and periodic review between cable television companies and the content owners. You, you guessed it right. There are times you may miss out on content because the negotiations between the program networks and the cable companies broke down. Then, each side tries to pull the plug on the other until they come to agreeable terms.
The internet Twist
You probably didn't experience these problems before the onset of the internet. The internet complications meant that companies emerged with new pricing and charging regimes, including paying for every cable and wire you connected to at home and office. It is now possible to watch almost all forms of content on the internet without subscribing to cable television.
The rise in the prices for accessing cable content continues to influence consumer behavior patterns across the globe. However, you may still be paying for a lot of content you don't watch because cable television networks have complicated the way they provide you with service through packages and the rented set-top boxes. There are cable companies that reach only three percent of their total cable subscription audience.
They still enjoy a lot more subscription fees than the three percent audience they get. Some cable companies also lose out. They collect far less revenue compared to the audience they entertain. Interestingly, even though you may find some solace in watching your content via the internet, you may still be paying the same company you are trying to run away from. What you may circumvent is the monthly subscription fees which trickle down to the various program networks.
Experiments
Since cable companies have already noticed that you may be planning to exit, you have probably noticed tempting offers that have started dangling in your face. Some companies have tossed the spanner in the works by launching direct subscriptions that do not require you to sign up for any cable TV package.
Some have also announced an all-access streaming plan that allows you to access all content over the net with a small subscription fee. Recent developments in the technology sector seem to encourage bypass practice, popularly referred to as over-the-top. Some apps have made it possible to place content in one virtual location. Rumour has it that some of the top players in the industry will soon join the fray.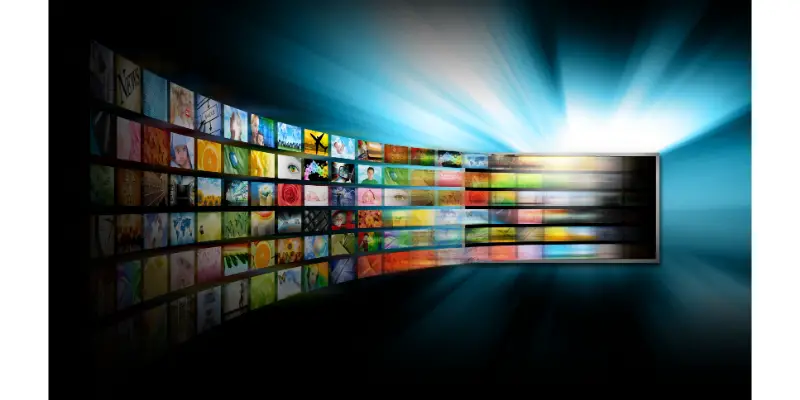 Are Cable Companies Required To Provide Local Content For Free?
If you live in the US, you have probably come across the regulation requiring cable companies to carry local TV stations. The rule requires you as a cable company to charge local TV stations lower fees compared to others. The practice to compel cable companies to transmit local content is global. Many countries have included local content rules in their legal agreements with cable TV networks.
The idea is to protect local programming against the overwhelming power of international programmers. Critics say the rules attempt to prevent access to global content. In the end, though, the rules carry the day because, generally, we all agree that pluralism is a critical element in exercising freedom.
Therefore, local content that promotes expression diversity among a people is an important part of freedom of expression. Ideally, if you have a channel that comes with an HD antenna attached in the US, it offers what would be called the basic package for cable service.
It is also worth noting that the rules developed to protect local content have also gone further and even require a certain percentage of the ownership of the cable companies to be made local. Therefore, promoting local content is widely seen as a way of promoting pluralism, hence wider freedom.
Conclusion
The cost-of-service provision by cable companies transcends an array of services including, installing, maintaining, and upgrading expenses. The companies also have to meet other business-related costs, including paying the workforce, rents, and energy.
Also, interesting to note is that only eight media companies have ninety percent control of the networks. It then means that although there are efforts to keep the costs low, the companies use their power to keep them high. The companies use a greater number of financial resources to improve their internet and enhance the user experience.