Disclaimer: This post may contain affiliate links, meaning we get a small commission if you make a purchase through our links, at no cost to you. For more information, please visit our Disclaimer Page.
Lenovo is one of the top five sellers of computing devices in the United States. Besides its variety of options and customer-friendly policies, it offers top-notch build quality and long-lasting devices that have made it famous. Considering this, do you know how long these Lenovo laptop devices last?
Lenovo laptops typically last between 5 and 7 years. Many factors influence the lifespan of your Lenovo device, including price tag, model, laptop category, and build quality. However, it is primarily the maintenance and care of users that will prolong the useful life of your device.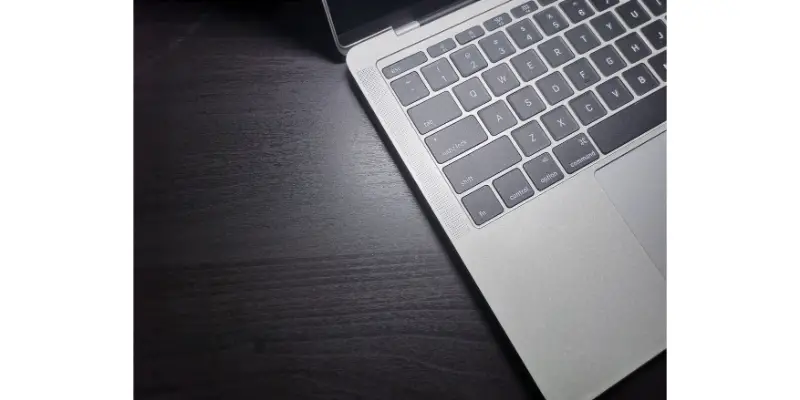 A typical tech user questions the durability of Lenovo devices because of the a price tag. However, the price tag is not the only factor to judge the performance of any computing device. Aside from discussing the reliability and expected problems with these high-end Lenovo devices, this blog also discusses the average life expectancy of some Lenovo devices.
Are Lenovo Laptops Any Good?
Whenever my friends ask for advice regarding buying a laptop or computer, I warn them not to confuse the device's high price with its performance. Sometimes products are priced highly for the brand name and they have the same specs as a much cheaper alternative.
So with that said, It is not uncommon to question the feasibility of Lenovo devices. Many people fear that these devices may not last long without researching much about the brand. There is, however, a completely different story regarding Lenovo and its devices.
Lenovo has become a top-notch brand globally because it offers versatility, reliability, operational efficiency, affordability, and convenience for users. It is gaining popularity because consumers love the way Lenovo finds intelligent solutions to their problems by introducing high-end yet affordable devices.
The following are some of the excellent features that distinguish Lenovo devices from other electronic manufacturers:
Durability and Reliability
Not every device offered by Lenovo offers equal durability and operational efficiency. However, when it comes to the relevant performance of other brands with a similar price tag, Lenovo offers something unique.
The overall design and build quality of laptops from Lenovo enhance the durability and reliability of its devices.
Within Lenovo, there are many sub-categories of laptops that differ significantly in terms of durability and user convenience. ThinkPad is undoubtedly the most popular brand from the company.
ThinkPad
Laptops in this category are available in a variety of price tags with a variety of features. An average laptop in this series can cost you up to $1500 that will meet your expectations regarding reliability and durability.
Regarding the performance, you will find a top-notch processor with a basic clock speed of more than 2.4 GHz that you can quickly enhance in the boost mode. Graphics experience is also dependable that can let you play many high-end games and work-related software.
Many ThinkPad laptops are ideal for coding students and architectural works because of their high-end build quality and operational efficiency.
Legion Series
Legion series is a top-notch choice for gamers who want dependable functionality with minimal lag. Lenovo has added exceptional hardware configurations to these devices to meet limitless expectations of gamers across the globe.
In particular, you can rely on the graphics performance and battery timing of these devices. Compared to other laptops with the same price tag, this series delivers superior reliability and convenience for online gaming.
All in all, Legion offers tremendous reliability and durability. However, I would recommend my audience take care of maintenance and careful handling if they want these devices to stay longer.
Yoga Series
Yoga laptops are a relatively new brand from Lenovo that is famous for customer-oriented design. The Yoga series uses a hinged design that allows users to fix the laptop screen in multiple ways. You can also expect the durability of these laptops when it comes to the reliability and operational efficiency of the laptop.
Research-Oriented Design
Continuous improvement is a critical feature that defines how Lenovo laptops function. I am not saying that every device from Lenovo outperforms every other on the market regarding innovation and design. However, you can find plenty of devices that feature exceptional, innovative designs to beat their competitors.
Everything from innovative keyboard design to multiple screen positioning and high-end hardware configuration to relentless performance of premium models results from continuous improvement and innovation.
Revolutionary Hardware Configurations
Premium ThinkPad devices now feature storage memory of up to 8 TB that is simply phenomenal. It is common for these devices to use Octa-Core processors for seamless operating power. There are other things too that enhance the capacity and operational efficiency of these devices.
For instance, some high-end devices from Lenovo now feature a 400 to 500 nits ultra-bright display that provides an exceptional outdoor display. Multiple screen sizes within the same category allow users to choose a screen size that meets their requirements regarding display and picture quality.
When it comes to RAM, you can find some Lenovo models that offer a RAM version of 128 GB. As far as multitasking and seamless operation of the device are concerned, this much memory exceeds users' expectations.
Screen-based Keypad
Multiple Lenovo models feature a screen-based keypad. This thing has transformed the concept of traditional keyboards we usually see on many laptop devices. It changes from a keyboard to an illustration pad to an e-reader within seconds.
Versatility
One of the reasons Lenovo is one of the best laptop brands globally is the variety of options it offers. The company provides laptops for nearly everyone. You can find laptops ranging between $300 and $8000. These laptops are made keeping in mind the varying requirements of multiple segments of consumers.
If you are looking for high value for money, you can go for any model of Lenovo Ideapad.
If you want a high-end gaming laptop device with optimum operational efficiency, you'll find many of them in the Legion series offered by Lenovo.
ThinkPad series from Lenovo targets businesses and students. You will find a wide variety of computing devices within this range. It is also suitable for people looking to practice coding and other similar software learning techniques.
Affordability
Price is one of the significant factors that affect consumers' purchase decisions. In my opinion, one thing that separates Lenovo from other brands is affordability. Machines from the company offer high-end features of top-notch brands at an affordable price tag.
Being cheaper does not mean Lenovo compromises quality. For this reason, the company constantly updates its laptop devices in order to remain competitive.
Everything from processors to graphics cards and relentless screen display to long-lasting battery life is indicative of how the company pays attention to maintaining the quality of its products.
The devices start at $300 and go all the way up to $8000
. There are many excellent devices within these two extremes. At the end of the day, user requirements and financial capability define one's preference.
Battery Performance
Battery life is another bigger thing that needs appreciation from the community. In general, Lenovo uses top-class batteries in its laptop device to ensure that users can use it continuously and while traveling.
The battery performance of Lenovo machines varies from model to model. When it comes to battery life, the ThinkPad series usually puts up a great fight. Several ThinkPad models provide a battery life of more than 5 hours on a single charge.
However, the Legion series may offer fewer battery hours than the ThinkPad series as it features robust hardware built to cater to the needs of gamers. With heavy processors and graphics cards, the device needs to be charged quickly. Still, you can expect battery timing of up to 3 hours on many premium Legion models.
Dependable Customer Support
Customer support is one of the primary things that decides the future of any company. Companies dealing with electronics and computer-related items often find it difficult to answer every customer's query. But with Lenovo, on the other hand, customers get reliable responses and faster service when a complaint occurs.
The Lenovo support team can be contacted in a variety of ways. You can use a mobile app to communicate your problems besides contacting the company's social media teams and phone agents.
A lot of useful information is available on the company's website. If you fail to get things resolved by the phone staff, you can try consulting the frequently asked questions section on the company's website.
There are always some negative aspects to every story. Similarly, Lenovo also has some issues associated with its device that need resolution by the company.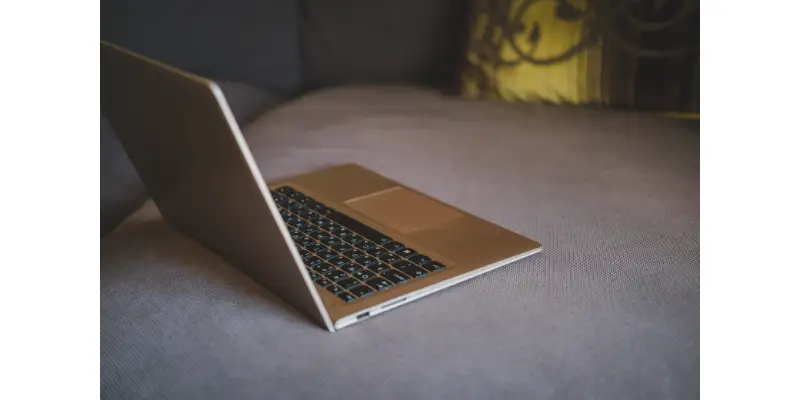 What Are the Problems With Lenovo Laptops?
The presence of world-class features in Lenovo devices does not mean you will not notice any downside. There are some issues with these devices that the company should eliminate.
In some cases, you might find some problems with the display. There are many ways you can fix display issues. However, the best way is to contact the company and get the issue resolved immediately. The customer care service at Lenovo works exceptionally well. You can trust them in this regard.
There are some power supply issues with cheaper models from Lenovo. You can get them fixed by visiting any nearby tech shop, or you can contact the company in this regard too.
Is Lenovo Laptop Durable?
The reliability of devices varies from time to time, so there is no absolute answer to this question. In general, you will enjoy far more reliability on ThinkPad and Yoga devices due to the world-class hardware configuration in them.
However, there are plenty of devices in both the Legion and Ideapad series that meet users' expectations regarding durability.
Result-Oriented R&D Team
The company's research and development department play a crucial role in making these products durable. There are many things the R&D department tries to improve. For instance, Lenovo has been successful in creating devices that are exceptional in heat management. The team has worked for many years to come with an effective heat management system.
Cooling efficiency is not the only area of the R&D department. Everything from enhanced process optimization to high-end graphics experience on many Lenovo laptops is the fruit of the hard work and continuous engagement of the company's research team.
However, it is pertinent to mention that you may not enjoy utmost durability on many cheaper devices from Lenovo. Therefore, it is worth investing your time to search for a Lenovo machine that offers relentless reliability and durability.
In our opinion, the following ranking best describes the durability of different Lenovo models. (with 1 being the best and last being the worst):
ThinkPad Series
Yoga Series
Legion Devices
Ideapad Series
Price Factor
One thing that can help you estimate the durability of any device is its price tag. A Lenovo laptop with a price range of $1000-1500 offers satisfying durability and can stand the test of time. On the contrary, if you buy an IdeaPad model that costs $500, you may not have the durability you expect from a top-class machine.
How Can You Predict the Durability of Any Device?
Many things can help you estimate the durability of any laptop. To arrive at a perfect decision, take the following factors into account:
Avoid the Newest Models
The recommendation to avoid newer models may seem strange at first. However, you need to understand the core issue behind this suggestion. More recent models do not have any history of user experience from customers. As a result, you may end up with a device that fails to perform when it comes to operational efficiency.
To avoid any uncertainty in the prediction of laptop performance, you may wait for the first 5 to 6 months. You can then check the reviews on that model to determine if it is worth your money.
Prefer Business-Oriented Models
Nearly every laptop manufacturer offers a business series that aims to target the business community. These are laptops that pack all the essential features to provide a satisfying user experience. Everything from processors to high-end graphics experience suits a wide range of consumers for a perfect performance.
Similarly, you can go for the Lenovo ThinkPad series if you are a regular machine user with plenty of workloads. Within this category, there are many options to consider with multiple hardware configurations. You may select the one that best matches your needs.
Solid State Drives
SSDs are way better than traditional hard drives. Try to go for a laptop that offers SSD storage options. These devices provide top-notch booting speed with minimal lag. Compared to other mechanical hard drives, it produces significantly less heat and consumes considerably less power.
Many Lenovo laptops offer Solid State Drives. You can select any one based on your requirements.
Define Your Needs
The best thing you can do before making a choice is to define your requirements. Once you have created an outline of your needs, you can go for further research. Just look for the features that you need.
For instance, you should prefer a convertible screen only if you want a dual-purpose laptop. Similarly, there is no need to look for high-end, expensive graphics chips if you are not a gamer. In this way, you will probably have things that matter to you. Moreover, it will help you manage the choice in terms of your budget.
Research Is a Key Factor
When making a decision, never rely on a single source of information. To make the perfect decision, incorporate all the available information and facts. After selecting the potential choice, it would be best to look for the information for that particular model.
This will give you a better understanding of the pros and cons of that model. At least, you will not regret your decision once you have read all the cons of the desired device once you do this thing.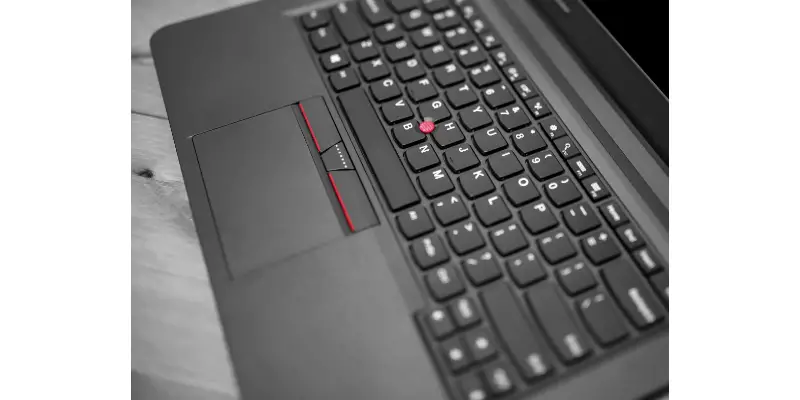 What Is the Average Lifespan of a Lenovo Laptop?
The average useful life of a Lenovo laptop ranges between five and seven years. Many things influence how long your computer will last. The company offers a wide range of models with different price tags. Nevertheless, if you are careful with your machines, you can expect your laptop to last longer than a decade.
Careful Handling Matters a Lot!
If you're a rough and tough guy who doesn't take care of his stuff, then your laptop device will be damaged in a year or two, no matter the brand and build quality. If you try to handle everything with the utmost care, many Lenovo devices can last you up to a decade. To get things going, you can take care of the following:
When you are moving, carry the laptop with both hands. It would be better if you closed the screen before moving. This thing will help you in many ways.
For instance, laptop hinges will stay in place. As a result, you will enjoy a quality display with consistency. On the contrary, careless moving of a device can result in broken hinges that can lead to damaged or poor-quality display on the screen.
Try to understand the laptop's capacity before taking any action. A Lenovo laptop with 4 GB RAM, for example, cannot run a game that requires at least 8 GB of RAM. Similarly, try giving your device rest for some minutes if it is overheating and responding inappropriately.
Try placing your Lenovo laptop on a proper work desk to avoid any potential damage or slippage. One of the primary reasons that contribute to the failure of laptop devices is accidental dropping.
Lenovo vs. Other Brands: How Do We Compare Them?
No one seems to beat Lenovo when it comes to high value for money. These devices perform exceptionally well, given the price tag. You can trust the quality, reliability, innovation, and relentless design of these machines in terms of satisfying user experience.
However, it is pertinent to mention that not every Lenovo laptop device features a top-class hardware design that is second to none. There are some highly inexpensive devices from the company to target low-end users. You can't expect those devices to compete with top-notch laptop devices from other companies, including Apple, HP, Dell, and Samsung.
For instance, you cannot compare a $500 value laptop model from Lenovo with an expensive MacBook that costs more than $2000. That said, Lenovo's devices can compete with those from high-end brands in price ranges similar to theirs. For example, a $1000 device would compete with a $1500 laptop from other popular brands.
Which Lenovo Laptop Will Last the Longest?
There are plenty of Lenovo devices that are trustworthy when it comes to durability and long-lasting performance. However, ThinkPad devices outperform many of their models. Within the ThinkPad series, you will find plenty of options.
You can try any device between $1000 and $1500 if you are looking for high value. However, it would help if you went for the one that best matches your requirements and budget.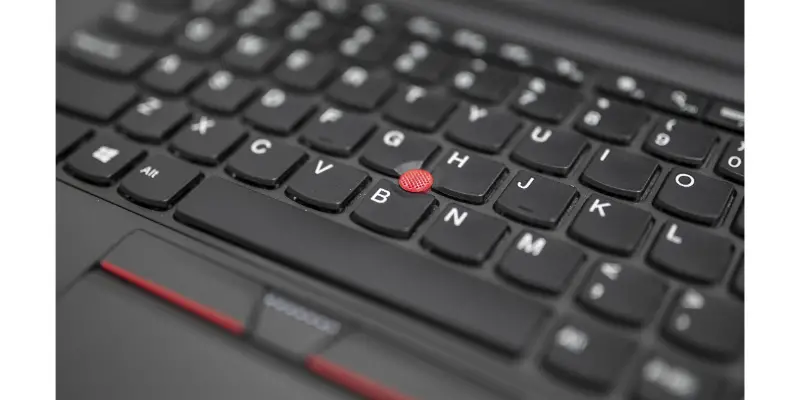 Conclusion
Lenovo is one of the leading electronic device providers. The company has widened its customer base over the years. Regardless of the inexpensive price tag, laptops from Lenovo last longer than the user's expectations. In general, Lenovo laptops have an average lifespan of 5 to 7 years.