Disclaimer: This post may contain affiliate links, meaning we get a small commission if you make a purchase through our links, at no cost to you. For more information, please visit our Disclaimer Page.
To enable Wi-Fi on a locked Android, simply swipe down from the top of the screen to access the notification bar. Tap and hold Wi-Fi, then turn it on. Then, to connect, tap on the list of available Wi-Fi networks. You will, however, require a few settings to activate this on some android devices.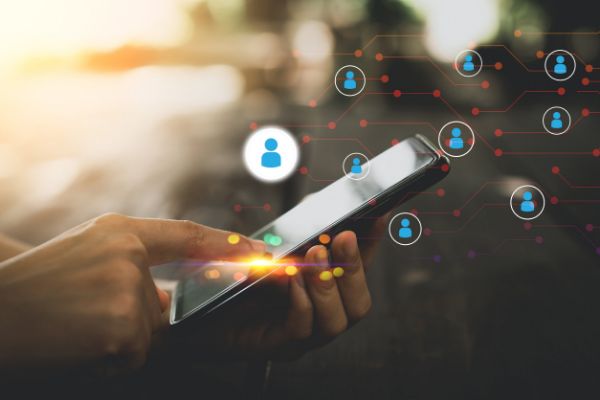 Can you use Wi-Fi on a locked phone?
It is possible to use Wi-Fi with your phone while it is locked without having to disconnect. However, when your phone is in Sleep Mode or locked, it may disconnect from the Wi-Fi network. The exact thing you'll experience depends, to a large extent, on your phone's settings. Some people have difficulty connecting to a Wi-Fi network until they unlock their device. This, however, is not supposed to be the case.
Regardless of the sort of smartphone you have, it can stay connected to Wi-Fi networks even when it is locked. If your device cannot connect to Wi-Fi while locked, you may miss some vital notifications such as emails, Facebook, WhatsApp, and other notifications. However, if your device does not do this, there are several settings modifications you can make to enable this feature.
You can simply use Wi-Fi on your protected or locked Android. All you have to do is swipe down the notification bar and tap the Wi-Fi icon. However, you may be confronted with an activation screen for some Android versions. You will require a SIM card to activate this, and once activated, you can choose whether to keep the SIM card or remove it. Furthermore, there are activation keys available to bypass that stage online. And it's legal to do so.
Similarly, iOS users can also stay connected to their Wi-Fi even when the phone is locked. If you wish to create a new network, however, you must first unlock your phone by going to the Wi-Fi setting. However, when some iOS device is in sleep or locked mode, the device may disconnect from the Wi-Fi network. Well, that is a topic for another discussion.
Can you connect to Wi-Fi on a locked android?
A locked Android device, as previously stated, can connect to Wi-Fi without interruption. That means you can use your smartphone without a cellular network and still receive all the important notifications. Wi-Fi can save you money on monthly fees from phone service providers.
While connected to Wi-Fi, you can do pretty much anything you can with your SIM card. For example, you can use Skype to make calls, Whatsapp to send messages, and other programs to send, receive messages & calls over the internet. You may be prompted to screen activation on some Android devices and this may necessitate the use of a SIM card. However, some codes can be used to get around this.
Furthermore, being connected to Wi-Fi while your phone is locked or sleeping can save you more battery than you might think. Cellular data requires more battery than WIFI data. While WiFi may occasionally search for an open Wi-Fi hotspot, it has only had a slight effect on battery life.
Many individuals, however, have trouble connecting and keeping their hotspot active while their Android phone is locked. Android users may have trouble turning on Wi-Fi when their phone is locked. I'd like you to know that connecting your Android handset to Wi-Fi while it's locked is simple. You'll be able to achieve that with a few clicks. As a result, I have created a list of helpful tips.
How do you enable Wi-Fi on locked android phones?
Enabling Wi-Fi isn't supposed to be a difficult process. Regardless of whether your phone is locked or unlocked, you can follow the steps below:
Swipe down the notification
Swipe down from the top of your phone To access the notification area. If your phone cannot access the notification when it is locked, you will need to unlock it first. But don't worry, you'll only have to go through this process once.
If you can't get the notification bar to open while your phone is locked, try the following:
To begin, go to Settings on your Android phone.
After that, you must select the Lock screen and security option. (Depending on the phone brand, the option name may differ; Select the option to set the lock code, fingerprint, and so on).
Now select Secure lock settings.
Set a screen lock, preferably a pattern lock, and that's it. Then restart your smartphone, and everything should be OK.
Locate the Wi-Fi
Now can wipe down your Notifications area while your phone is locked, look for the Wi-Fi icon, and tap on it. Then, turn on Wi-Fi to see what networks are available. Your phone, on the other hand, can easily connect to an already connected Wi-Fi network or Wi-Fi that does not require a password.
However, if your phone cannot connect to Wi-Fi when it is locked, you can do the following.
To begin, go to Settings on your Android phone.
Then, select the Lock screen and security option. You can find this by going to the option that allows you to set your fingerprint and lock code.
Then you need to disable the locked network and security option.
That you should be able to connect to Wi-Fi while your phone is locked.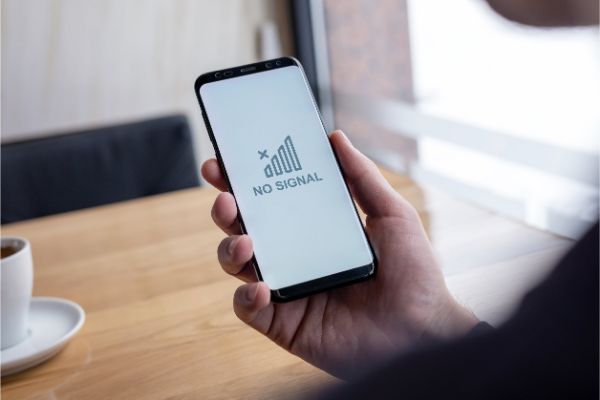 How to fix Wi-Fi connection issue when the android phone is locked
Some Android users may still struggle to connect to a Wi-Fi network on their handset. If you fall into this category, try the following tips.
Check Wi-Fi setting and see whether it is turned on
If you're experiencing trouble connecting to your Wi-Fi, check your Wi-Fi settings. It could be that you didn't turn on the Wi-Fi properly. If this is the case, you can change the settings by using the method mentioned above.
Open and disable Airplane Mode
Most WiFi issues can be resolved by simply activating the Airplane mode and then deactivating it. This will turn off all of your mobile and other connections. After that, you can immediately deactivate airplane mode. You can do so by swiping down from the top of your screen and selecting Airplane mode.
Restart phone
Turn off and restart your Android phone after activating and deactivating the Airplane mode. This method is one of the most effective for resolving practically any Android problem. You may do this by long-pressing the power button on your Android device, then selecting the restart option and waiting for the phone to come back on. That should be it, but if the problem remains, you can try some alternative solutions.
Reset the router
You can restore your router to factory settings by selecting the hard-reset option. Here, you must press the reset button for 30 seconds before releasing it and observing the router for 30 seconds. If it doesn't appear to work, press the reset button for up to 90 secs, then check to see if the disconnection problem on your phone has been resolved.
Factory reset phone(Be cautious)
After trying all of the above tips without result, the last thing is to factory reset your phone. The device will be returned to its original settings after being factory reset. It might mean losing all of your data or any downloaded apps. As a result, it's always a good idea to back up any important data before doing a factory reset.
To do that, go to the settings app. From there, backup and reset. Then factory data reset and finally reset the phone. All Android problems should be resolved by following a few simple steps.