Disclaimer: This post may contain affiliate links, meaning we get a small commission if you make a purchase through our links, at no cost to you. For more information, please visit our Disclaimer Page.
Accidents happen, and when they do, it can be difficult to find the right coverage for your laptop's repair.
HP accidental damage protection is worth purchasing because it saves you money in the future. Accidents are uncontrollable and you don't know when they'll occur. Purchasing the warranty gives you peace of mind because you don't need to shell out money for repair. The warranty covers it already.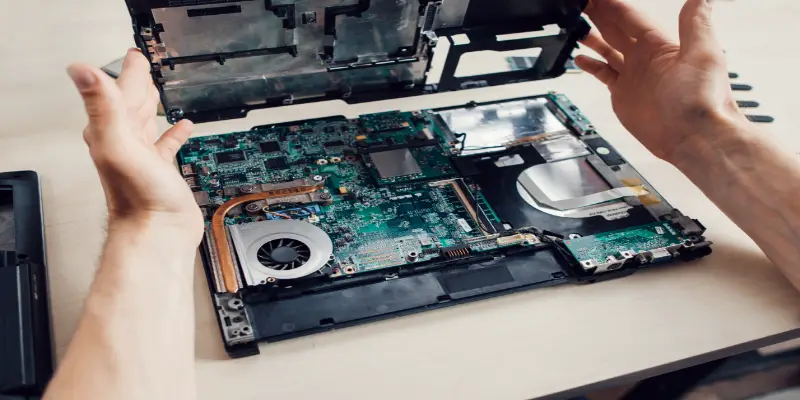 Does HP extended warranty cover accidental damage?
HP extended warranty may or may not cover accidental damage. It depends on the extended warranty you plan to purchase. You have two options such as post-warranty coverage, and the HP Care Pack.
You can add any of these options on top of the standard warranty that goes with the device you buy.
Every device you buy from HP comes with a one-year warranty. It covers repair and replacement for defective parts. If accidentally you spilled water on your device, the standard HP warranty doesn't cover it
. If someone steals your laptop, the standard or base warranty doesn't cover it as well. So, it's necessary to purchase an additional plan for your devices' protection.
Post-warranty coverage
The post-warranty coverage extends your base warranty when it expires. However, upgrades and bundling are not allowed. Even though you added another year of coverage, the base warranty stays the same.
HP Care Pack
The HP Care Pack allows you to extend your warranty up to three years. But the good thing about this plan is you can upgrade it and you can bundle it. So, if you want to level up the base plan, HP Care Pack is the way to go.
HP Care Pack has extensive support and service coverage that the post-warranty coverage can't provide. It supports exchange, onsite and offsite repair, installation, and protection services.
Exchange support
For the exchange support, HP allows the warranty holder to exchange hardware when needed. It's the same thing with the replacement. Through this support, you'll receive the exchanged or replacement unit the next day. However, it includes shipping costs.
Onsite and offsite support
The onsite repair support includes hardware support for laptops and desktops. It provides diagnosis and device repair on your location. It also has hardware support for travelers.
On the other hand, it has an offsite repair where HP repairs your device on a designated repair center. It takes 3-7 days to complete the repair. In this type of support, HP handles the picking up of your device.
Installation support
The installation support includes the installation of HP products you buy from the HP store. It supports HP products that you buy from HP authorized sellers. It also supports HP-supported products from other vendors as long as it's sold by HP.
In this type of support, HP sends a certified HP technician to do the installation so you don't need to figure out how to install the device. You just need to call to get help from the technician.
Protection support
The protection service includes accidental damage protection and theft protection. It also includes a data recovery service that helps you to recover your data in a secured environment.
Instead of sending your device to a third-party technician, HP provides support while handling it with confidentiality.
If you're planning to purchase an accidental plan, it's important to take note that the word "accidental" must be present in the name of the plan. There's a big difference between a protection plan and an accidental plan.
The protection plan may sound to be a complete package but unfortunately, it doesn't cover the accidental plan. It's the same thing with the theft recovery.
It must have the word "theft" to be sure that you're getting the right coverage.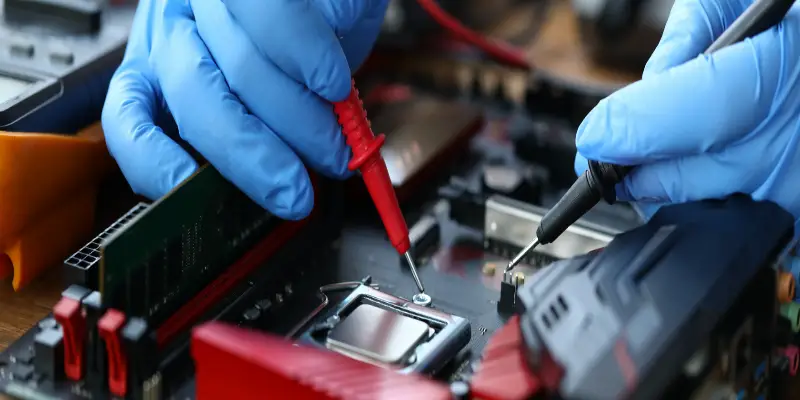 What does HP Accidental Damage Protection cover?
The HP Accidental Damage Protection is a comprehensive plan that deals with accidental damages. Some of the damages include drops, falls, liquid spills, collisions, electrical surges, accidental breakage, broken LCD, and damaged LCD.
It covers the replacement of major parts such as the motherboard, processor, and memory. It also covers other major parts such as the LCD screen, battery, and DVD/CD-ROM. In general, the warranty only allows you to replace major parts one each per year.
The HP Accidental Damage Protection also covers HP-supplied internal components and HP hardware products.
On the other hand, the protection plan doesn't cover consumables, accessories, and user maintenance. It also doesn't cover intentional damage, fire, theft, and normal wear and tear.
This type of protection plan covers the repairs or replaces a damaged device without extra costs. It has no unnecessary downtime, which means that you don't need to wait longer to get your device fixed.
It covers your device in a high-risk environment. It also provides customer support via phone, email, and real-time chat.
The coverage period of this warranty plan starts on the day you purchase your device. So, if you want this type of warranty, it's advisable to purchase it on the same day you purchase the device.
Bundle service
The HP store offers a bundled warranty, which is a pre-combined warranty that you can choose. You can buy a three-year protection plan with an accidental damage plan.
Another bundle service is a three-year protection plan with pick-up and return plus accidental damage protection. You can also find a combination of accidental damage protection and theft recovery.
HP also offers a custom accidental damage protection plan, which allows you to have two ADP claim per device for the purchased coverage term.
You can add a rollover option where you can use unused ADP to the following year.
Resolution Process
The protection plan has an easy step-by-step resolution process, which is available 24/7. To begin, go to the HP Customer Care Web page to chat with a virtual agent.
You can also call the HP Customer Care Center for technical support. You can find the phone number in the contract, product manual, or service agreement document.
Before calling, make sure that you have the device's serial number and product model.
The customer care representative determines if your device needs a repair or a replacement. Then it notifies the service center near your location.
If approved, a service engineer will take your device or send a box for your device. It's required so the service engineer can inspect and analyze the damage.
Within 24 hours, you must receive a confirmation of the approval or rejection of the damage claim. For offsite repair, you need to wait for five days. If the service center rejects your claim, you'll receive your device within 24 hours.
Refund
You can request a refund if you don't use the warranty. You're eligible if there's no service event occurred.
Service event means onsite repair, replacement of the device, a device sent to a service center, and when you receive parts from HP. Yet, HP doesn't consider phone support and chat support as service events.
The refund takes six to eight weeks before you can claim it. If you receive the notification, you must cash the refund within 90 days of issuance. Take note that HP won't reissue the refund if in case you don't cash it.
Is HP accidental damage protection worth it?
Paying extra cash for an accidental damage protection plan is worth it. The plan has comprehensive coverage and it doesn't require you to pay an additional cost.
Yes, HP can replace your device when it stops working – at no extra cost. The plan doesn't only help you save money in the future but it also gives you peace of mind.
Conclusion
All types of warranty are useful. It only depends on your needs. It's a lot better if you add another plan on top of the current plan you have to maximize the benefits you'll get from it.
It may be costly initially but it's worth it. If possible, find a warranty that has all the inclusion you need rather than getting it separately. A bundled plan is cheaper than individual plans purchased separately.