Disclaimer: This post may contain affiliate links, meaning we get a small commission if you make a purchase through our links, at no cost to you. For more information, please visit our Disclaimer Page.
Have you been struggling to connect to your 5GHz WiFi network? Have you tried restarting your router and windows 10 device but that didn't work? Well you're in luck because we have a step by step guide to help you resolve the issue.
Unable to connect to the 5GHz issue on Windows 10 appears when the router is set up, and then it only sees the 2.4GHz bandwidth signal. The solution is to update WiFi Driver automatically, enabling 802.11n mode on your WiFi Adapter, or setting bandwidth to 5GHz via Device Manager.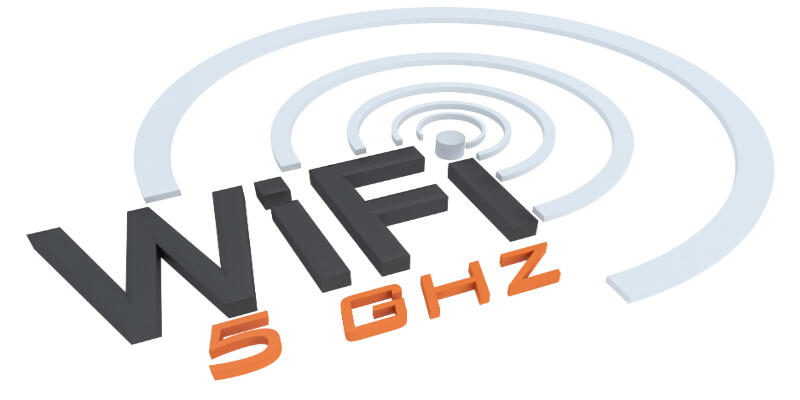 Why is your 5GHz WiFi not showing up on Windows 10?
This is a very common issue. This issue usually appears when users change their WiFi router, update their software, change the hardware in PCs that are related to 5G WiFi, update device drivers, etc. The most common issue is the users getting a new WiFi router.
There are different reasons behind why you have the problem of 5GHz WiFi not showing up in Windows 10. These are the most common reasons:
The hardware of your computer doesn't support 5GHz bandwidth
The WiFi router does not support 5GHz bandwidth
5GHz is set up incorrectly in your PC or in your WiFi router
You installed improper WiFi adapter drivers on your computer, or the drivers are outdated
Once you identify the cause of the issue, it will be much easier for you to find the solution to this issue. The first thing you need to do when you have an issue with 5GHz WiFi is checking if your computer supports it or not.
Check the 5GHz bandwidth compatibility in your computer
To do that, press Windows + R keys at a time. With this combination, you will open the Run dialog box.
Then type cmd in the Run box and press Enter to open Command Prompt. Your next step is to type the command: netsh WLAN show drivers in the command prompt window. By doing so, you will see the wireless LAN Driver properties on your computer.
After you see the result, look for Radio types supported. In this section, you will find three network modes.
Here are three network modes and what they mean:
1) 802.11g 802.11n: Your computer only supports 2.4GHz bandwidth.
2) 802.11n 802.11g 802.11b: Your computer only supports 2.4GHz bandwidth.
3) 802.11a 802.11g 802.11n: Your computer supports both 2.4Ghz and 5GHz bandwidth.
If you see that you get the first two Radio types supported, then you should definitely
upgrade your WiFi Adapter Hardware. And if you see that your PC is compatible, but you still get a "5G WiFi not showing up" issue, then you need to try another method to enable it.
If you tried this, but it didn't work, there might be an issue with your WiFi router. Here is what you need to do:
Check If Your Router Supports 5GHz bandwidth
You need to check if your router supports 5GHz bandwidth. For this task, you will need to do some research on the internet.
Before that, you should find the box from your router in which you bought it. There should be information about the compatibility and if it supports 5GHz.
If you lost your box, or can't find it, then find the manufacturer name of your router and the model number. It should be under the WiFi router device.
Then you should check the manufacturer's website, find the router model there and check the features and characteristics of the model.
If you have problems with finding the website or a certain model on the website, then just search for your WiFi router device on Google.
You will definitely find some resources that have descriptions of the model you have. Using the right resources will help you to see if your WiFi router supports 2.4GHz or 5GHz bandwidth.
If you see that the router supports 5GHz, then the only thing you need to do is to solve why it's not showing up on Windows 10.
How do you enable 5GHz WiFi on Windows 10?
Here are some methods that you can try to solve the issue with 5GHz WiFi not showing up on your Windows 10. These will help you to enable 5GHz WiFi on your computer with Windows 10.
Enable 802.11n Mode On Your WiFi Adapter
As you made sure both your router and computer support 5GHz bandwidth or 5G, now you should enable 802.11n mode. Firstly, you should press Windows + X and then click on Device Manager from the list of options that will appear on your screen.
As you're in Device Manager, look for Network adapters. Then click on it, so it will expand its menu. Now in the expanded menu, find the Wireless adapter.
After that, click on the Wireless adapter driver with the right click on your mouse, and click on Properties.
As you click, you will see a new Wireless adapter properties window will open up. Your next step is to go to the Advanced tab.
There you should find 802.11n mode and select it. When selected, change the value on the right side to Enable. Then click Ok.
After doing that, you should restart your computer and check if you can find the 5GHz or 5G WiFi network in the list of Wireless Network Connections.
If you still can't see the 5GHz WiFi network, then you should try other methods described below.
Set bandwidth To 5GHz Via Device Manager
This is another method to use if you have an issue with 5GHz WiFi not showing up in Windows 10.
Before you start using this method, you need to follow the first two steps of the previous method.
Then go to the Advanced tab of the Wireless Adapter Properties. In the Property box, you need to select the Preferred Band option.
Then on the right from the Value drop-down, select the option "Prefer 5.2 GHz band" option. When selected, click on Ok.
After that, restart your computer and check if it works. It should detect the 5GHZ or 5G WiFi network now. If this still didn't work, then you will have to tweak the WiFi driver to use other methods.
It's important to mention that if your computer doesn't support 5GHz, you will not be able to find the Band option in the Property box.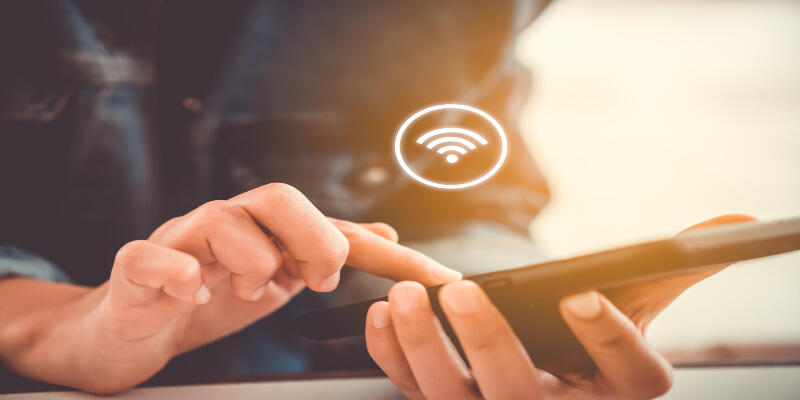 Update WiFi Driver Automatically
This option might be the ultimate solution for your issue. You can update your WiFi Driver automatically by following these steps:
The first step is to open the Device Manager tool. Press Windows + X and then click on the Device Manager option.
In the window that popped up, look for the Network adapters option. When found, click on it to expand it. Then look for a Wireless Adapter driver.
After that, right-click on the Wireless Adapter option, and from the context menu, you need to click on the Update Driver Software option.
When you click, a new Update window should open up. Now you see two options: the first option is to update the driver automatically, and the other is to manually update it.
Then click on the Search automatically for updated driver software, so you can begin the automatic driver update process.
The instructions will pop up on your screen, so you need to follow them to complete the update.
When complete, just restart your computer and check if now your PC with Windows 10 can detect a 5GHz or 5G network.
Hopefully, these methods helped solve any issue you had. It's also worth mentioning that there are chances that your computer will tell you that your WiFi driver is up to date and has the latest driver installed.
In this case, you need to manually update the WiFi driver. It should work the same as the automatic update.