Disclaimer: This post may contain affiliate links, meaning we get a small commission if you make a purchase through our links, at no cost to you. For more information, please visit our Disclaimer Page.
If someone blocked you on their iPhone, you could still see their location. The iPhone's primary location sharing app is not restricted by blocking, and you can also remove them from the Find My Friends app to stop seeing their location.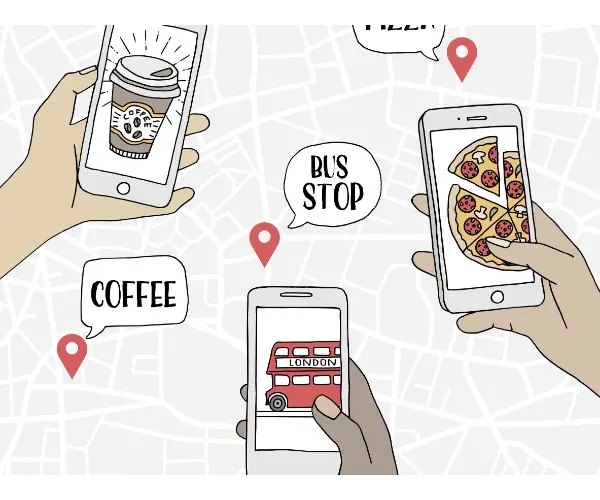 Can You Still See Someone's Location If Their Phone Is Off?
Apple's location-based service on iOS devices allows you to stay connected to friends and family throughout the day. It helps to ensure safety, and if you suddenly stop seeing a dear one's location, it can be not very comforting. However, it doesn't mean something has gone wrong.
One requirement to see someone's location is that they switch their phone on. If they turn their phone off, you won't be able to see their location. The quickest way to hide your location is to put your phone in Airplane mode.
A phone in Airplane mode has no Wi-Fi or cellular connections, which stops someone from seeing your location. Whether someone intentionally switched the phone off, put it in airplane mode, or the battery dies, it does not matter, and the result stays the same: no location transmitting.
Apple's location tool was announced as Find My Friends on the 4th of October 2011. It hit Apple devices on the 12th of October 2011, a few hours before the release of iOS 5. With iOS 8, users could get the free app from the App Store.
From iOS9 to iOS 13 and iPadOS 13, the app was combined with iOS and installed automatically. When iOS 13 and macOS Catalina were released, Find My Friends was merged with Find My iPhone (iOS) and Find My Mac (macOS) into a brand-new app called Find My.
With this location tool, you can locate your friends and family from Apple devices, including your iPad, iPhone, Apple Watch, or iPod Touch. It functions in tandem with the iPhone's location service and GPS, and anything that affects the GPS and iPhone affects the Find My app.
What Do People See If Your Phone Is Turned Off?
No one can detect your real-time location via the Find My Friends app when you turn off your phone, but they can view your last location. If you are still at your previous location, then they can see your location in a sense.
Apple services will only display the last location from which the iPhone sent the information to its servers, and the servers will not receive new information until you turn on your iPhone.
If your friend tries to view your location, they will see "Location unavailable," which is the same message they get when you turn off your location via the app or iPhone.
How to Hide Your Location Without Turning Your Phone Off
If you do not want to share your location with someone, there's no need to disable all other functions of your phone by switching it off. Here is what you can do instead:
Open your Settings App
Scroll down to Privacy Settings and select it
Tap on Location Services to view the settings
Select Share My Location
Toggle it off to disable the feature.
Your phone is still on, but everyone you share your location with cannot find you.
Can You Still See Someone's Location If They Blocked You on iPhone?
iPhone's location-sharing tool could be a valuable tracking app for family and friends who permit you to track them. Although there are many apps and tools you can use to track someone's location without their knowledge, it is not advisable to use them.
You should inform whoever you want to track before you start and ask for permission from adults.
You can still see a person's location if they block you on their iPhone, especially if they do not stop sharing it with you. As mentioned earlier, blocking has no bearing on iPhones' main location sharing feature.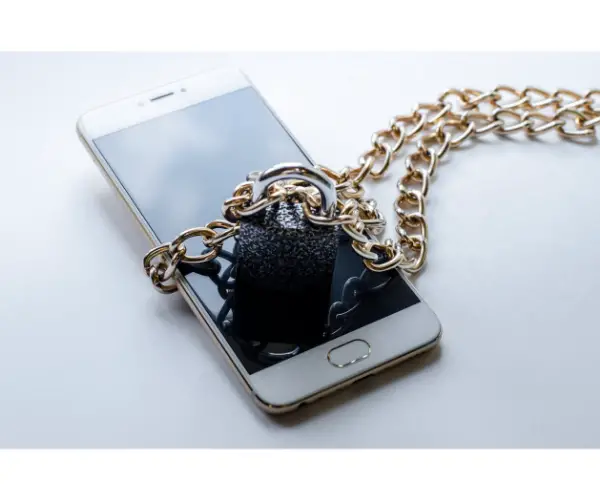 What Happens When Someone Blocks Me on iPhone?
It can be unclear when you keep trying to contact someone, but all your efforts fall flat. Have they blocked you? Or are they just unreachable? Two ways you can tell are:
Calls and voicemail
When you call someone who has blocked you, you either hear it ring once or no ringing. The other person does not hear their phone ring. You are then informed that the recipient is unavailable, and your call is diverted to voicemail (if the person has voicemail.)
If you leave a voicemail, the person will never receive the notification of your message. But if their service provider supports visual voicemail, it will appear at the bottom of their voicemail list, in the Blocked Messenger section, and no one checks that section.
Here, the rings are the revealing point. If you hear two or more rings, you most likely have not been blocked because if they divert your call, the number of rings will vary per time.
Text messages
Your message typically goes through, and there is no error message. It is not a very good tell because if you send an iMessage; it remains blue on your end. However, the recipient will never receive that message.
Another point is that you won't get a 'Delivered' notification as usual. But there are many reasons you don't get this message, like no signal on their device, so it does not help much.
Remember that the person's Do Not Disturb mode also cuts you off after one ring, so confirm the time of your call before you get angry at being blocked.
What Does It Mean When Someone's Location Is Not Available?
There are many reasons someone's location says 'Not Available,' and they are:
The device or yours might be turned off or disconnected from Wi-Fi or mobile data.
The date on the person's device might be wrong.
The person has activated Hide My Location in their Find My Friends app.
They or their device are in a country or region where the Find My Friends feature is unavailable.
There is a glitch on their phone or yours, preventing you from receiving their location; for example, the GPS or location tracking system is faulty.
Neither of your location services is turned on.
By following these simple steps, you can resolve the issue and view their location:
Restart your phone—sometimes, your phone might be overworking with all the background apps running, and apps will not function properly.
Exit the Find My Friends app and reopen it—after exiting the app, clear the cache memory and open it again.
Ask your friend to adjust the date on their device—it's as easy as going to Settings > General > Date & Time. Choose the Set Automatically option to be on the safe side.
Check your phone's internet connection – refresh it as necessary because location services will not work if you or the person are offline. Open Settings > Mobile Data or Wi-Fi > turn it off and on.
Confirm that the person did not enable Hide My Location—they should open the Find My Friends app, select your picture at the bottom, and turn it to "Share My Location."
Ask the person to check their Location services—it has to be on for you to receive their location. Open settings > Privacy> Location Services > Find Friends.
Ensure that the person is signed into the Find My Friends app.
Confirm that their GPS is working and is turned on.
Delete the person from your Find My Friends app, and send another request. It may work once they accept your request.
Because of local law and some technical regulations, Apple cannot run this app in some countries and regions. If they set the phone to that region or the person is there, it may not work.
Ask the person to force quit the app and reopen it, or if all else fails, to uninstall and reinstall the app.