Disclaimer: This post may contain affiliate links, meaning we get a small commission if you make a purchase through our links, at no cost to you. For more information, please visit our Disclaimer Page.
While hiding the taskbar can be a simple thing, there are some times when it simply won't work correctly. The taskbar may refuse to hide when you want it to, and it's not always clear why. If you don't know how to solve this problem, it can become quite a frustrating one.
Not to worry! We're here to provide several options to help you with getting the taskbar back to its hiding place. There's sure to be one that solves your problem so you can get back to enjoying your computer (or tablet) experience.
Related Reading: Task Bar Won't Hide In Full Screen – 4 Simple Ways To Resolve It
How to Hide the Taskbar
If you've never hidden the taskbar before, then learning how to do that can get you started off right. Before doing this, make sure you want the taskbar hidden whenever you aren't hovering over it, as that's what you'll accomplish.
Step One
You can access the settings in one of two ways. First, you can opt to hover over your taskbar, right-click and then choose the "taskbar settings."
Or, you can choose to go to Start, followed by entering your settings and going to "personalization" and then "taskbar."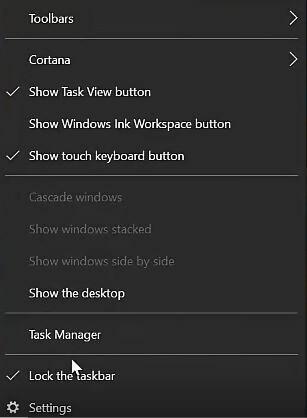 Step Two
In this area, you'll find the settings you can change for your taskbar. One will allow you to hide the taskbar automatically. Switch this option on.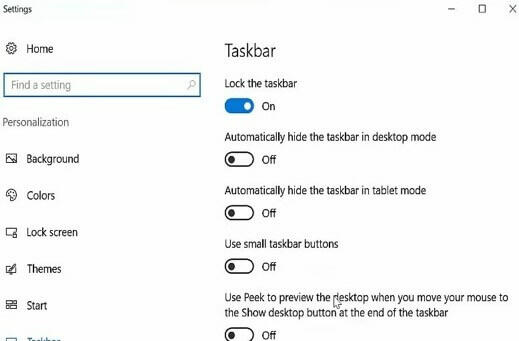 Step Three
If you're going to need to use the device in tablet mode, or it is a tablet, then you'll also find an option that will allow you to hide the taskbar at that time as well. Switch on that option if you want it.
Keep in mind that when your mouse is hovering over the taskbar area, the taskbar will open back up. That way you can still access the taskbar easily when you need it. If you want to move the taskbar to a new location, you'll also be able to do that from this area.

What if it Refuses to Hide?
There can be instances when the taskbar doesn't hide, even when you have the settings adjusted correctly. Don't worry! The reasons for this issue are usually pretty easy to fix. We'll guide you through multiple methods for solving this issue. Make sure to check to see if each method resolves the problem.
Read Article: What to Do When Your Windows Update is Stuck
Check for Open Programs
The source of the problem may be as simple as an open program keeping the taskbar from hiding as it should. This is an easy problem to fix, and you can check for it in a couple of different ways.
In the System Tray
The system tray is just one of two places where you can see what's going on with your open programs.
Step One
You'll find the system tray on the far right end of the taskbar. Often, it is represented by a small arrow pointing upwards. Click on this arrow to take a look at the programs within.

Step Two
Any programs that are keeping the taskbar from hiding will have some kind of notification right next to them. This makes it easy to determine which might be the culprit.
If you see icons with notifications beside them, close out those programs and see if this resolved the taskbar issues.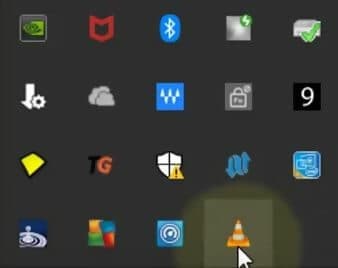 In the Taskbar
Another place you will find troublesome programs is in the taskbar itself. This can be a very clear indicator of problems.
Step One
Take a look at the programs on your taskbar. If some are causing problems, they will usually be lit up with an orange background.

Step Two
Close any programs with an orange background and check to see if the taskbar disappears.
Adjust Your Settings
Sometimes, your settings just become stale and need to be reminded what you want from them. This is a very easy task to accomplish, especially if you know how you set the taskbar to hide in the first place.
Step One
Click on the Start button in the lower left, and then open up the settings by clicking on the gear.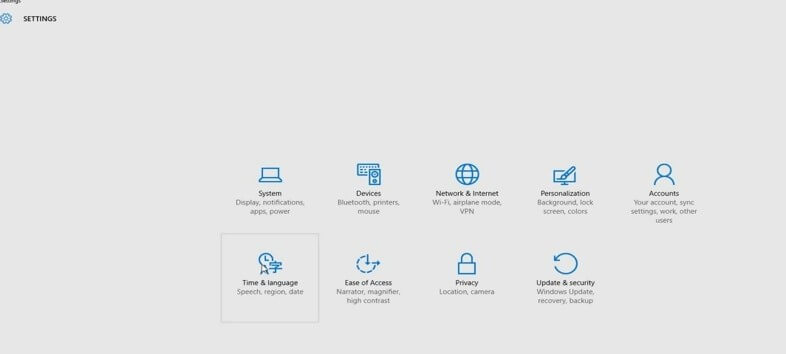 Step Two
Locate the taskbar settings as earlier indicated, and look for the option to automatically hide the taskbar when in desktop mode.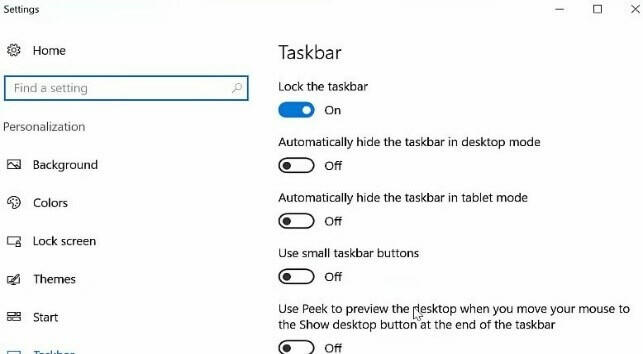 Step Three
Switch the setting off and then back on again, then check to see if the issue has resolved.
Notification Disabling
Sometimes it is the notifications for your programs that may be causing disruptions for your taskbar. Here's how to check and see if this is an issue, and how to resolve it.
Step One
Click on your Start button or press the Windows key to bring up the menu.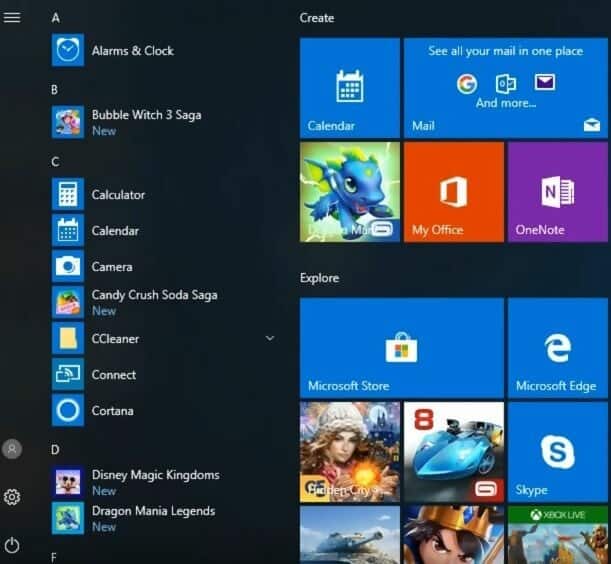 Step Two
From the menu, click on the gear to head to your settings.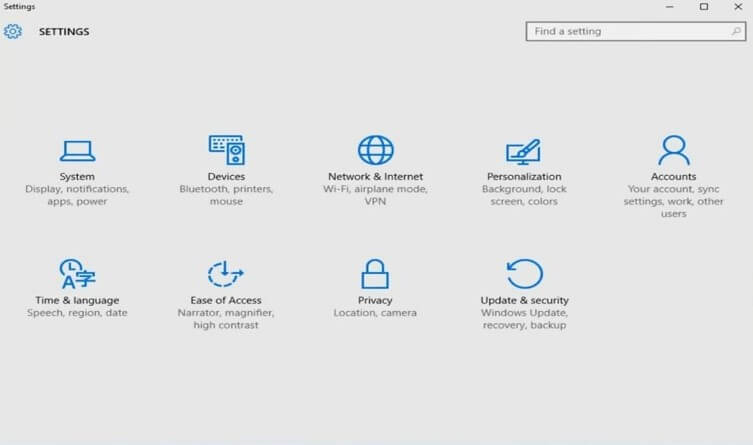 Step Three
In the settings area, you'll be able to find a section labeled "Notifications and Actions." Click on this option.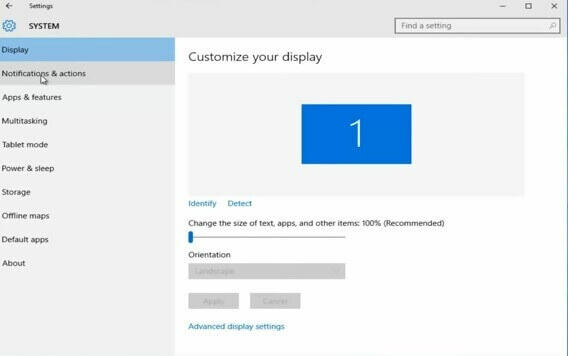 Step Four
From here, you'll be able to take a look at the notification settings for all of your programs. You can turn off notifications for specific ones, or for all of them depending on whether you want to be left alone, or just turn off the notifications causing problems for the taskbar.

Try a Windows Reset
There can be some instances in which Windows just needs to reset in order to get the taskbar doing what you want it to.
In order to go through with a Windows reset, follow these steps:
Step One
First, press "Ctrl", "Shift" and "Esc" at the same time. Then, head to the taskbar and right-click on it.
In the pop up box, select the option that says, "Exit Explorer."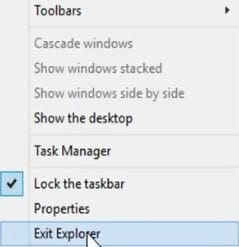 Step Two
Now, open up your task manager once again with the buttons you used in step one.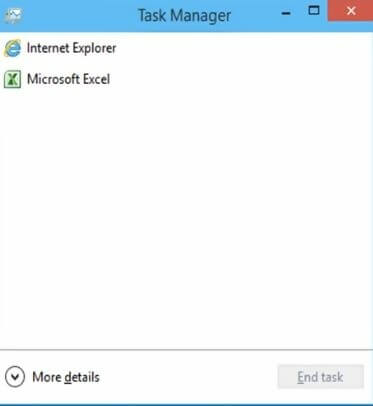 Step Three
At this point, you'll need to click on the option labeled "File" and then opt to run a new task.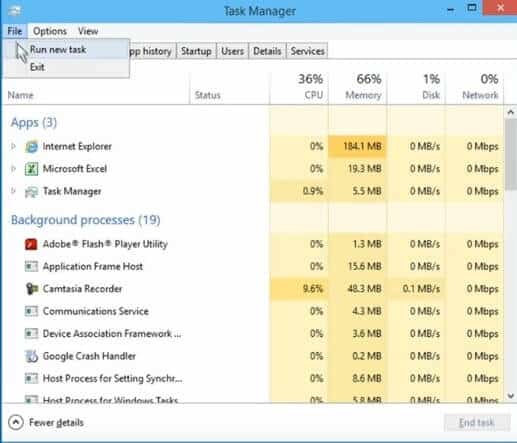 Step Four
Enter the word "explorer" into the task you want to start and then hit enter. This will reload the explorer and you'll be able to see if the taskbar will now hide.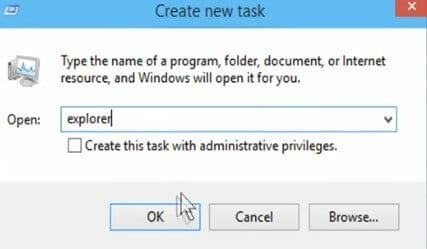 Sources